Dear Neighbor,
A few weeks ago, I posted proposed improvements to the historic Illinois Centennial Monument area which we have named; the Logan Square Bicentennial Improvements Project. The goal of this structural blueprint is to implement changes to the square and CTA bus terminal which create a safer and more people friendly space for the hub of our neighborhood.
On Friday January 6th, three of your neighbors and I met with the City of Chicago's Department of Transportation (CDOT) Commissioner, Gabe Klein to present the plans for the proposed Logan Square Bicentennial Improvements Project. The proposal was met with a great deal of enthusiasm and is now getting serious review. Stay tuned for future public meeting notices soliciting community input as we discuss these proposed improvements in greater detail with local residents and stakeholders.
I have also filed an aldermanic zoning change application to allow for "Live/Work Space" at commercial storefronts along Milwaukee Avenue from Kimball Avenue (where the Hairpin Lofts and Art Center are located) to Central Park. A public meeting will be held on Wed. February 1, 2012 at 6:30pm at the Hairpin Lofts located at 2800 N. Milwaukee Avenue. During this public meeting we will discuss the existing Neighborhood Shopping District and the benefits of changing the zoning to a Neighborhood Mixed-Use District.
The goal for this Mixed-Use District would be to renew the Milwaukee Avenue business-strip and attract new development to this once vibrant commercial corridor. I invite you to join me on February 1, 2012; in discussing the possibility of creating new opportunities.
Respectfully,
Rey Colón
Alderman, 35th Ward
City of Chicago
Plans currently under review
Stay tune for future announcement of public meeting notice
soliciting community input.
35th Ward
Public Meeting Notice
Alderman Rey Colón invites you to a public meeting for the proposed zoning change to allow Artist Live Work Space on Milwaukee Avenue from Kimball to Central Park. Alderman Colón is proposing a zoning amendment from current zoning of B1-2 & B1-3 Neighborhood Shopping District; B3-1 Community Shopping & C1-2 Neighborhood Commercial District to a B2-2 Neighborhood Mixed-Use district .
Wed. Feb. 1, 2012
6:30pm
Hairpin Arts Center
2800 N. Milwaukee Avenue
CHICAGOSHOVELS.org
Mayor Rahm Emanuel launched ChicagoShovels.org, a new, interactive online resource that helps Chicagoans engage and participate in critical winter- preparedness efforts.The new site is being launched with a real-time "Plow Tracker" that allows residents to monitor the progress of the City's snow plows, a volunteer "Snow Corps" program,and links to winter web apps. The City is also launching an "Adopt-a- Sidewalk"shoveling initiative where Chicagoans can soon visit the site and sign up to be part of the program. Click Here To Volunteer And Learn More About The Chicago Shovels Program
Prepare your family for emergencies
You would do anything for the people you love, but are you ready to help them during an emergency? Disasters can strike quickly and without warning. They can force your family to evacuate the neighborhood or confine you to your home. Health emergencies like heart attacks happen all too often, and lifesaving CPR can't wait. For more details contact Luis Flores, Community Outreach Manager at [email protected] or 312-729-6149.

City of Chicago Condominum Owner
Recent Changes to the Condominium Refuse Rebate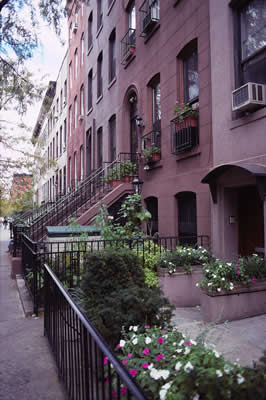 Section 7-28-250 of the Municipal Code of Chicago, regarding reimbursements for the cost of refuse collection for condominium buildings, was amended in November of 2011. As a result, starting in January of 2012, the condo refuse rebate program will change.
CLICK HERE for more information on provisions to rebates for costs incurred in 2011 and beyond.
Commissioner Michael M. Cabonargi
Cook Country Board of Review 2nd District
NEW! File A Property Tax Appeal Online.
Cook County Board of Review Online Appeal Process
The Cook County Board of Review is open for Jefferson Township for taxpayer assessment appeals until February 8, 2012. This an opportunity for all taxpayers to appeal the assessed value of their property. Reductions can be made in property taxes based on evidence of incorrect information used in the assessment of the property or by comparing assessments of similar properties in the area.
For the first time in the Board's history, we are excited to introduce online filing for property owners. The Cook County Board of Review appeal process is a service for all Cook County residents at no cost.
Teaching Program at the New Arts Center Logan Square - Avondale
Fine Arts for Kids at the Arts Center
Like college classes for kids!
Voice of the City's longest running program, Fine Arts for Kids engages young people to develop their talent and foster a life-long appreciation of the arts. Fine Arts for Kids provides quality arts classes to Logan Square/Avondale children regardless of their ability to pay. Pre-K class will be added with enough kids!
K to 2nd grades: Creative Play
3rd to 5th grades: Theatre Arts
6th to 8th grades: Visual Arts
WHERE: Arts Center, Logan Square - Avondale, 2800 N Milwaukee Avenue
WHEN: Saturdays, January 14th to March 3rd, 2012 from 11AM to 12:30PM
PRICE: $90, 8 Weeks Pay what you can; request what you need!
Call 773.782.9471 to pre-register

The Chicago Department of Family and Support Services will be hosting Head Start 101 training sessions for organizations interested in applying to be a Head Start/Early Head Start delegate agency of the City of Chicago. The sessions are being held in connection with the City's anticipated issuance during 2012 of an RFP for Head Start/Early Head Start delegate agencies.
We would appreciate your assistance in notifying interested organizations in your community about the upcoming Head Start 101 training.
In addition to supervised child care in a nurturing environment, the comprehensive Head Start package includes educational and developmental activities, nutritious meals, access to medical and dental services at no cost, and educational and training programs for parents. All Head Start services are free to eligible families.
Every year, Chicago's federally-funded Head Start and Early Head Start programs for children ages birth to five connect thousands of low-income families to quality educational opportunities and childcare services.
Children who attend preschool programs like Head Start have been shown to achieve better grades, have higher self-esteem, and are more likely to complete high school. Each Head Start 101 training session is designed to provide information on how to operate a Head Start program, including a review of program standards. Both experienced organizations and organizations with no experience operating Head Start programs are welcome to attend.
Sessions are currently scheduled at 1615 W. Chicago Avenue for the the following dates and times (street parking):
January 17, 2012 - 1:00 pm to 4:00 pm
January 23, 2012 - 4:00 pm to 7:00 pm
January 30, 2012 - 10:00 am to 1:00 pm
Additional Head Start 101 sessions will be offered in February and May. These orientation and training sessions are free and open to the public.We request that interested organizations notify Chesia Williams at (312) 743-1604 to ensure we have prepared enough materials for distribution.
Every Tuesday night at The Whistler, the Relax Attack Jazz Series showcases our vision for presenting Chicago's top jazz artists in a lively atmosphere, full of cocktail-shaking and spirited conversation. Performing on January 24th is The Engines. The group began as trio, featuring several mainstays of the Chicago improvised music scene: Dave Rempis on saxophones, Nate McBride on bass, and Tim Daisy on drums. Later, trombonist Jeb Bishop was added to the group for one concert, but the dynamic worked so well that Bishop immediately became a regular member of the band. All four of these musicians have distinguished themselves as leaders with their own groups, but they formed this band to purposely shirk that duty in favor of a more equal musical relationship that better reflects the nature of their improvisations. Each member contributes original compositions, providing a wide range of expression from high energy jousting over driving bass vamps to quieter moments of melodic exploration. With McBride on both acoustic and electric bass, the band can explore some of the sonic textures associated with the early AACM, or launch into hard-hitting Zeppelin-like grooves, and they use this range of possibilities to its fullest.Other upcoming Relax Attack shows include: The Caroline Davis/Mike Allemana Quartet (Jan. 31); Keefe Jackson (Feb. 7); Mike Reed, Jeb Bishop, and Matt Schneider (Feb. 14), and Frank Rosaly's Green and Gold (Feb. 21). All shows are 21+. No cover charge.The Whistler2421 N. Milwaukee Ave. Chicago, IL 60647whistlerchicago.com
25th District Police
Obtain information that can help you and your neighbors
improve the quality of life in your community.
Find out about the Community Policing initiatives in your neighborhood
Date: Saturday, January 21, 2012
Time: 09:30 a.m.
Place: 025th District, Auditorium, 5555 W. Grand Ave.
For more information, please call 25th District CAPS Community Organizer
Maria Chavero at (312) 746-5090
Email: [email protected]
REQUEST FOR PROPOSALS (RFP)
Chicago Department of Public Health
Syphilis Elimination Request for Proposal
(RFP #11-08 Syphilis)
The Chicago Department of Public Health has released a Request For Proposals (RFP) to enhance and/or expand syphilis prevention projects.
An estimated $158, 537 will be available through this RFP to community-based organization(s), in the city of Chicago, to provide syphilis prevention services targeting Men who have sex with Men (MSM) who are infected with syphilis and/or engage in high-risk sexual behaviors.
ALL PROPOSALS MUST BE RECEIVED NO LATER THAN FRIDAY, FEBRUARY 3, 2012 AT 4:00PM CENTRAL TIME.

For details and to download the full RFP, please visit: www.CityofChicago.org/Health
The Chicago Office of Tourism and Culture looks forward to continuing to work with you this
year to enhance Chicago's creative community and advance our city as a premiere cultural destination. Opportunities for funding and professional development that are available this month include:
Community Arts Assistance Program (CAAP), a grant program that supports new,
emerging, and mid-career artists, deadline January 30 Click Here For More Information
At Work Forums, a workshop series presented in partnership with the Department of Cultural Affairs and Special Events for creative individuals working in diverse disciplines from visual arts to music to publishing. Topics range from non-profit incorporation to songwriting-you can also listen to past At Work Forums online through Chicago Artists Resource
Click Here For More Information
Cultural Network a luncheon forum where arts administrators may share resources and exchange information, hosted at some of Chicago's newest cultural destinations, with this month's meeting at the new DePaul Art Museum (January's Cultural Network luncheon is currently sold out, but look for news of our March meeting in February). Click Here For More Information
Ethics Reform Task Force Launches
Online Forum to Encourage Public Input
New Website Will Provide an Interactive Forum for all Residents to Contribute Their Ideas and Give Feedback on How Best to Improve Ethics Rules Governing City Government Click Here To View Press Release
The Ethics Reform Task Force launched a new CityofChicago.org/EhticsTaskForce website ,that will provide an interactive vehicle to engage the public in developing recommendations that will hold City officials and employees to the highest ethical standards and promote transparency and accountability.
Purchase Wine to Benefit the Dog Park!
The only thing that could make a romance like this better is a little Vino!
Romance the love of your life and us
get one step closer to making this park a reality by purchasing Benefit Wines!
Wine can be purchased by visiting www.BenefitWines.com/Logan
or by phone at (978) 297-5477
Elastic Arts presents the next concert of "Intersections: A series featuring musicians from the AACM and Asian Improv aRts Midwest" on Saturday, January 28 at 9 p.m. featuring Mwata Bowden's latest project "Walking Hot Coals".
Joining Bowden (woodwinds) are AACM musicians Harrison Bankhead (cello), Dushun Mosley (percussion), Junius Paul (bass), and Khari B (spoken word). Elastic Arts is located at
2830 N. Milwaukee Ave., 2nd Floor

.
Cover: $12 ($10 for Jazz Institute Chicago members and students.)
Elastic is a BYOB venue, located over Friendship Restaurant in Logan Square.
For more information call Intersections producer Susan Fox at 608-251-8565 or via email: [email protected].
Sulzen Fine Art Studio 10 Years in Logan Square Anniversary Exhibition
(Logan Square) Sulzen Fine Art Studio is excited to announce the 10 Years in Logan Square Anniversary Group Exhibition on
SATURDAY, APRIL 14, 2012e
5pm- 11pm
2720 W. Saint Georges Court
Chicago, IL
This exhibition will feature over 14 Logan Square and local artists working in mediums ranging from painting, photography, sculpture and mixed media.
Win! Bridal Button Set from One Plus One
Check out these adorable custom buttons packs from Canadian design firm One Plus One Design: Two lucky winners will win a Badge of Honor Set courtesy of One Plus One. Click Here For More Information on Busy Beaver Button Promo
Baconfest Chicago 2012
Saturday, April 14th, 2012
The exact times and chef line-up will be announced in early 2012 - but rest assured, we expect most of our spectacular vets to return as well as a myriad of awesome new participants.
April 14th 2012 is a LONG way off. And the people at Baconfest can't stand the thought of not breaking bacon with at least some of you until then. So, if you haven't already heard, they are hosting 4 Satellite Dinners at specific restaurants November through January.
35th Ward Community Service Office
2710 N. Sawyer Avenue I Chicago, IL 60647
Phone: 773-365-3535 I Fax: 773-365-7391
Office Hours:
Monday 10:00am - 7:45pm
Ward Night Begins at 5:30pm - 7:45pm
Tuesday - Friday 9:00am - 5:30pm
About Alderman Rey Colón

Alderman Rey Colón has been an independent, progressive leader in the City Council since May 2003. Alderman Colón has taken an innovative approach to increasing resident participation in local government and establishing transparency. Through these accomplishments, Alderman Colón carried out conscientious development while preserving our historical landscape and improved the quality of life of the 35th Ward.
His vision builds on these achievements, making the 35th Ward one of the most diverse and exciting areas in Chicago!
35th Ward Recycling Schedule
Click Here to download the 35th Ward recycling schedule