Join Our List

Recipe of
the Month:


Gluten-free Lemon Sugar Cut-Out Cookies
Preheat oven to 350 degrees. Line baking sheets with parchment paper or lightly grease with butter.
Ingredients:
1 1/2 cups amaranth flour
1/2 cup arrowroot or corn starch
1 cup butter cut into small pieces
1 TBSP freshly grated lemon peel
Pulse all the dry ingredients in a food processor about three times. Add pieces of butter and pulse to blend.
Add egg, milk, lemon extract and lemon peel. Pulse 5 times. Dough should be stiff and slightly sticky. If it is too dry, add milk. If it's too sticky it will be hard to roll out.
Wrap dough in waxed paper and refrigerate for one hour.
Lightly flour work surface with sweet rice flour. Roll out dough to desired thickness. Use your favorite cookie cutters and decorate.
Bake for 12 minutes or until edges are slightly brown. Ice the cooled cookies if desired. Don't forget to leave some out for Santa Claus along with carrots for the reindeer!!!
Greetings!

Happy Holidays and welcome to the December issue of our newsletter. As we close out 2010, the Florida Naturopathic Physicians Association would like to extend our sincere thanks to all of you who wrote letters, told your family and friends about us, called your State representative and supported our organization. We truly could not look forward to 2011 as much as we do, without YOU.
From the Board of the FNPA, we wish you and yours a safe, relaxing and blessed holiday season.
There is a very quick and convenient way to share the newsletter with your loved ones. Please scroll down and use the "Forward" button we have provided. Help spread the word!
Some Homemade Ideas
If you're avoiding the mall or stuck on what to get that certain someone, we've put together some gift ideas that are not only good for the environment but also can be personalized to suit just about anyone on your list.
For that person who has everything and is hard to buy for, you can personalize a shampoo with their favorite essential oil or give the chef a soup herb bag to compliment any winter stew. There's something here for everyone. Have fun using your imagination!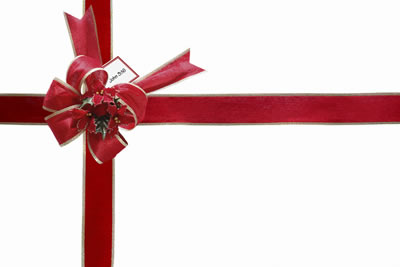 Soup Herb Bags:
("part" = one teaspoon)
2 parts dried lovage
1 part dried parsley
1 part dried thyme
1 part Summer savory
2 bay leaves
3 whole cloves
Place the heaping tsps of herbs onto a 4 inch square of cheesecloth. Tie tightly with string. Store in a mason jar that you can decorate with ribbons and bows or make a basket with wooden spoons and bowls. Add to a potful of soup in the last hour.
-from TheBlessedHerbblogspot.com
Homemade Laundry Detergent: to borrow a quote from the back of the "Seventh Generation" brands of cleaners; "If every household in the US replaced just one box of 48 ounces petroleum-based powder laundry detergent with Seventh Generation vegetable-based product, we could save 96000 barrels of oil- enough to heat and cool 5500 homes for a year."
Here's a recipe to make your own detergent to give along with those gift sheets:
2- five ounce bars grated castile soap of your favorite aroma. (the smaller grating of soap, the better it works in cold water)
2 cups Borax powder
2 cups baking soda
2 cups washing soda (this is in the same family as baking soda bur processed differently. It's more caustic-alkaline-with a pH of 11 therefore wear gloves when handling it by itself.
Mix everything together. You can even add 4-5 drops of an

essential oil and pour detergent into a moisture-proof container with a ribboned scoop attached.

Homemade Shampoo and Rinse:

-from planetgreen.com

all herbs are in dried ounces

Shampoo:

4 ounces castile soap (plain if you're adding 2-3 drops of essential oil)

1/2 oz. rosemary (stimulates hair follicles)

1/2 oz. sage (keeps things from spoiling, antibacterial)

1/2 oz. nettles, leaf ( blood purifier and stimulator, think hair growth!)

1/2 oz. lavender (reduces itchy and flaky scalp)

2000 mg. MSM (methylsulfonylmethane is an organic sulfur compound. It improves hair health and strength.Can get it in capsule or powder form)

Mix herbs in mason jar and seal. Boil 2 cups distilled water and add 3 heaping tablespoons of herb mixture into boiling water. Pull boiling mixture from heat and let steep for 40 minutes, adding 2-3 drops of your favorite essential oil if desired. Add the MSM at the 30 minute mark and make sure it dissolves. Strain the mixture into a bowl. Pour 21/2 ounces into an empty 8 oz. bottle. Add 4 oz, of castile soap into the bottle. Cap the bottle and shake well before using.

Rinse:

For a natural conditioner choose avocado, mayonnaise, eggs or honey. Add a shot of vodka (yes vodka!) to any one of the above and a few drops of essential oil. Spread the mixture through the hair and rinse after 20 minutes making sure to avoid the eyes. Make a spa basket with loofah and fluffy towel!

-from planetgreen.com

Homemade Hand Warmers

Know anyone in a cold climate? Keep your loved one cozy with these! You can sew 2 squares of felt,wool or cashmere together leaving a small opening wide enough to fill the "bag" with ceramic pie weights (found in any craft store). Sew the opening shut. Simply put the warmers in the microwave for a minute or so and slip into coat pockets.

-from getrichslowly.org

Holiday CD:

Download favorite holiday tunes or favorite songs for anyone on your gift list and burn a personalized CD. It doesn't have to be a CD...write down a favorite memory or lots of memories and add them all to a decorated mason jar...
In Memory of Dr. Robert Wilson Geldner
Dr. Robert Wilson Geldner "Doc", N.D, D.C, age 89 of Apopka, Florida passed away peacefully on Friday, November 12, 2010 at his home with his family present. Dr. Geldner was born August 20, 1921 in Nitro, West Virginia to Martin G. Geldner and Daisy M. (Wright) Geldner and was the youngest of eight children. He attended schools in Washington, D.C. from where he joined the US Marine Corps and fought in the Pacific during World War II. After the war, he attended medical school where he earned both Chiropractic and Naturopathic degrees. Dr. Geldner had a private medical practice in the Orlando area for over 50 years in which he practiced natural healing methods. He was active and respected in sports medicine during most of his professional life having been the team doctor for many local high-schools, college teams, semi-professional and professional sports teams. He was an avid golfer and lover of all sports, particularly football and baseball. Dr. Geldner was honored with many awards recognizing his significant contributions to professional and amateur sports and to Naturopathic and Chiropractic medicine during his career.
"Doc's" friends, family, and patients will remember him for his professionalism and dedication to his medical practice, his warm hospitality and his great sense of humor. Dr. Geldner's survivors are his two sons, Stephan Lloyd Geldner, 62 and Michael Hatcher Geldner, 55, his wife Linda Geldner, three grandsons, Brian, Merrick and Michael Alan, and one great grandson, Malachi.

Memorial contributions may be made to The Wounded Warrior Project, www.woundedwarriorproject.org

Legislative Update
NATIONAL NEWS:
Doctors, medical students, patients and others from all 50 states, are planning, an amazing public media and educational campaign to familiarize all Americans with Naturopathic medicine, through a 3,250 mile, transcontinental run from San Francisco to Bridgeport, CT, via Washington D.C. and New York City.
Former transcontinental runner, and founder of the R.U.N., Dr. Dennis Godby, son Isaiah Godby, nephew Jonas Ely, and tens of thousands of other runners and supporters along the way will meet with other doctors, patients and newly awakened advocates along the path to the White House to meet with President Obama. They will conduct daily press conferences and evening presentations about natural medicine in the towns and cities they pass from California to Connecticut. As the mass of advocates continues to swell over the course of the 3,250 miles, media coverage will grow exponentially, including national news. You can view more information, when the run begins and even SIGN UP at:
We are asking for your testimonials and letters. How have you been touched by naturopathic medicine? Do you have a story on how you could have been better served by a licensed ND with a full scope of practice in Florida? Are you an MD, DO, DC, PA, RN that would like to support the mission of the FNPA and understands the importance of having NDs as licensed primary care physicians in Florida? If you have a story you would like to share, we are collecting letters that will be given to legislators. We will also be using some of your letters on our FNPA website under our new testimonial section (with your permission only).
Please send your letters to Judith Thompson, N.D. Click below to access the FNPA Homepage for Dr Thompson's contact address.
We want to provide better healthcare choices to Florida's residents and we need your help! Please visit our website to learn more.
FNPA Homepage
Sincerely,

Florida Naturopathic Physicians Association