Join Our List

Recipe of
the Month

Quick n' Healthy Red Cabbage
INGREDIENTS
4 cups shredded red cabbage
1 TBS lemon juice
5 TBS low sodium vegetable broth
Mediterranean Dressing:
3 TBS extra virgin olive oil
1 TBS lemon juice
1 medium clove garlic
sea salt and pepper, to taste
2 TBS grated ginger
1 TBS sesame seeds
5 drops tamari soy sauce
1 TBS chopped cilantro
few drops rice vinegar/rice wine
INSTRUCTIONS
1. Quarter cabbage, slice into 1/4 inch strips and let sit for at least 5 minutes.
2. Chop or press garlic and let sit for at least 5 minutes
3. Sprinkle cabbage with 1 TBS lemon juice before cooking to prevent it from turning blue.
4.Heat the broth over medium heat. When broth begins to steam add cabbage and cover. Saute for no more then five minutes.
5. Transfer cabbage to a large bowl. Toss in dressing ingredients and any/all of the optional ingredients while cabbage is still hot.
6. ENJOY!!
Issue: #

10

September 2010
Greetings!

Thank you for your membership to the FNPA. We hope you will enjoy this month's newsletter. Please take a moment to send any comments or testimonials about your experience with naturopathic medicine. Your shared story could make a difference in our licensure effort. For more information on how to send your information see the LEGISLATIVE UPDATE section below. Thank you, again, for your support!
There is a very quick and convenient way to share the newsletter with your loved ones. Please scroll down and use the "Forward" button we have provided. Help spread the word!
World Heart Day- 26 September 2010
Each year 17.1 million people die of cardiovascular disease, 80% in the developing world. World Heart Day was created to inform people around the globe that heart disease and stroke are the world's leading cause of death, claiming 17.1 million lives each year. Together with its members, the World Heart Federation spreads the news that at least 80% of premature deaths from heart disease and stroke could be avoided if the main risk factors, tobacco, unhealthy diet and physical inactivity, are controlled.

Some facts about THE HEART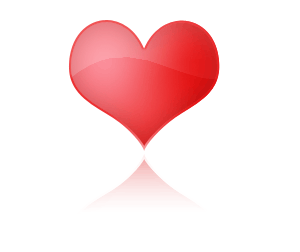 Your heart is the size of your fist and the strongest muscle in your body. Your heart started beating about three weeks after you were conceived. If you live to be 70 your heart will have beat two and a half billion times. Each heartbeat pumps blood around the body, pushing it from the left heart chambers, through arteries of ever-decreasing size, finally reaching the capillaries in all parts of the body. Once your body has taken oxygen and nutrients from the blood, it is returned to the heart via the veins to the right chambers of the heart. On its way back, the blood passes through the liver and waste products are removed. As marvelous as this system is, it is very vulnerable to damage from the things we do to it, like smoking, eating an unhealthy diet or putting it under stress. Or you may be born with a heart condition. When your heart's functions become compromised, this is known as cardiovascular disease, a broad term that covers any disorder to the system that has the heart at its centre.

Cardiovascular disease risk factors

There are many risk factors associated with coronary heart disease and stroke. The major risk factors, tobacco use, alcohol use, high blood pressure (hypertension), high cholesterol, obesity, physical inactivity, unhealthy diets, have a high prevalence across the world. Of particular significance in developing countries is the fact that while they are grappling with increasing rates of cardiovascular disease, they still face the scourges of poor nutrition and infectious disease. Nevertheless, with the exception of sub-Saharan Africa, cardiovascular disease is the leading cause of death in the developing world. You will not necessarily develop cardiovascular disease if you have a risk factor. But the more risk factors you have the greater is the likelihood that you will, unless you take action to modify your risk factors and work to prevent them compromising your heart health.

Modifiable risk factors

Hypertension is the single biggest risk factor for stroke. It also plays a significant role in heart attacks. It can be prevented and successfully treated but only if you have it diagnosed and stick to your recommended management plan.
Abnormal blood lipid levels, that is high total cholesterol, high levels of triglycerides, high levels of low-density lipoprotein or low levels of high-density lipoprotein (HDL) cholesterol all increase the risk of heart disease and stroke. Changing to a healthy diet, exercise and medication can modify your blood lipid profile.


Tobacco use, whether it is smoking or chewing tobacco, increases risks of cardiovascular disease. The risk is especially high if you started smoking when young, smoke heavily or are a woman. Passive smoking is also a risk factor for cardiovascular disease. Stopping tobacco use can reduce your risk of cardiovascular disease significantly, no matter how long you have smoked.
Physical inactivity increases the risk of heart disease and stroke by 50%. Obesity is a major risk for cardiovascular disease and predisposes you to diabetes. Diabetes is a risk factor for cardiovascular disease.


Type 2 diabetes is a major risk factor for coronary heart disease and stroke. Having diabetes makes you twice as likely as someone who does not to develop cardiovascular disease. If you do not control diabetes then you are more likely to develop cardiovascular disease at an earlier age than other people and it will be more devastating. If you are a pre-menopausal woman, your diabetes cancels out the protective effect of estrogen and your risk of heart disease rises significantly.
A diet high in saturated fat increases the risk of heart disease and stroke. It is estimated to cause about 31% of coronary heart disease and 11% of stroke worldwide.


A chronically stressful life, social isolation, anxiety and depression increase the risk of heart disease and stroke.


Certain medicines may increase the risk of heart disease such as the contraceptive pill and hormone replacement therapy (HRT).

Non-modifiable risk factors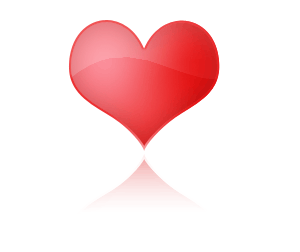 Simply getting old is a risk factor for cardiovascular disease; risk of stroke doubles every decade after age 55.


Your family's history of cardiovascular disease indicates your risk. If a first-degree blood relative has had coronary heart disease or stroke before the age of 55 years (for a male relative) or 65 years (for a female relative) your risk increases.


Your gender is significant: as a man you are at greater risk of heart disease than a pre-menopausal woman. But once past the menopause, a woman's risk is similar to a man's. Risk of stroke is similar for men and women.


Your ethnic origin plays a role. People with African or Asian ancestry are at higher risks of developing cardiovascular disease than other racial groups.

Introducing the AANP
This past August 11-15 marked the American Association of Naturopathic Physicians' (AANP) annual meeting. It was also the organization's 25th anniversary and the theme of the conference, appropriately, was "Celebrating the Foundation of Medicine." Besides hearing Naturopathic doctors speak about the newest research and advanced treatment techniques, there was reflection on the past 25 years and the AANP's involvement in the future of Naturopathic Medicine. This was especially relevant considering the increase in consumer demand for alternative care coupled with the impending nationwide shortage of primary care physicians foreseen in the coming years. So what exactly is the AANP and what does all this have to do with Florida's licensure status?
The national organization representing naturopathic doctors, the American Association of Naturopathic Physicians ,
www.naturopatic.org
, is the driving force for the development of the profession. The AANP is instrumental in the development of the profession's educational and practice standards. It also evaluates each state's current status and overall effectiveness of its licensure efforts. With the office located on Wisconsin Avenue in Washington DC, the AANP defines the political requirements for licensure success in each state, helps develop strategies and overcome obstacles. Board members and representatives garner legislative support by annual involvement in the National Conference of State Legislators and the National Foundation of Women Legislators. The Executive Director, Karen Howard, continually voices the potential benefits to Naturopathic licensure. Newly elected President, Dr Michael Cronin and the Board of Directors work tirelessly to educate and promote Naturopathic Medicine to state leaders and legislative teams.
Today, Naturopathic physicians are experiencing greater recognition as health care practitioners who are experts in the field of natural and preventive medicine, providing leadership in natural medical research, enjoying increasing political influence, and looking forward to an unlimited future potential. Both the American public and policy makers are recognizing and contributing to the resurgence of the comprehensive system of health care practiced by NDs.

During the 1990's several states received licensure, enrollment in naturopathic medical programs more than doubled, two new naturopathic medical programs were started, the first publicly funded natural health care clinic was initiated, a naturopathic institution was designated as a NIH Office of Alternative Medicine research center, and two naturopathic physicians were appointed by the federal Secretary of the Department of Health and Human Services to the NIH's Alternative Medicine Program Advisory Council (AMPAC).
Despite all of the progress for NDs since the AANP's first conference in 1985, this year the focus still centered on the patient. Those NDs who have cradled and watched the profession grow reminded the audience to look at each patient as an individual with unique needs and symptoms. Each treatment plan should be personalized and not some "blanket" protocol. The beauty of Naturopathic Medicine is its vast repertory of options geared toward finding the complaint's cause and strengthening the body's ability to heal. This is the truth of our profession.
- Dr Deirdre D. Keeler
Legislative Update
NATIONAL NEWS:
The following is a message from AANP Executive Director Karen Howard stressing the importance of contacting your state legislators concerning the Endocrine Disruption Prevention Act. Please click on the web site and GET INVOLVED:
"Time is short for the remainder of this regular session and many issues will remain unresolved. What can we do to make a difference? The Endocrine Disruption Prevention Act (H.R. 4190 and S. 2828) needs your support. This legislation would authorize the National Institute of Environmental Health Sciences to conduct endocrine disruption research in order to develop assays that will identify endocrine disrupting chemicals and determine their safety.Click here
TAKE ACTION
to use our simply and highly effective grassroots tool to write your Congressman and Senators."
Doctors, medical students, patients and others from all 50 states, are planning, an amazing public media and educational campaign to familiarize all Americans with Naturopathic medicine, through a 3,250 mile, transcontinental run from San Francisco to Bridgeport, CT, via Washington D.C. and New York City.
Former transcontinental runner, and founder of the R.U.N., Dr. Dennis Godby, son Isaiah Godby, nephew Jonas Ely, and tens of thousands of other runners and supporters along the way will meet with other doctors, patients and newly awakened advocates along the path to the White House to meet with President Obama. They will conduct daily press conferences and evening presentations about natural medicine in the towns and cities they pass from California to Connecticut. As the mass of advocates continues to swell over the course of the 3,250 miles, media coverage will grow exponentially, including national news. You can view more information, when the run begins and even SIGN UP at:
We are asking for your testimonials and letters. How have you been touched by naturopathic medicine? Do you have a story on how you could have been better served by a licensed ND with a full scope of practice in Florida? Are you an MD, DO, DC, PA, RN that would like to support the mission of the FNPA and understands the importance of having NDs as licensed primary care physicians in Florida? If you have a story you would like to share, we are collecting letters that will be given to legislators. We will also be using some of your letters on our FNPA website under our new testimonial section (with your permission only).
Please send your letters to Judith Thompson, N.D. Click below to access the FNPA Homepage for Dr Thompson's contact address.
We want to provide better healthcare choices to Florida's residents and we need your help! Please visit our website to learn more.
FNPA Homepage
Sincerely,

Florida Naturopathic Physicians Association