Welcome

This is the newest edition of the TeachAde eBulletin, a quick e-mail with the latest information on TeachAde, news of events and tips to help you get the most from your membership.

In this eBulletin you will:
* Take Our Quick Survey
* Read about The Tuskegee Airmen
* Learn about National Nutrition Month
* Discover TeachAde & NEA's Read Across America Program
* Find Ways to Support the March of Dimes
* Be Able to Easily Register for TeachAde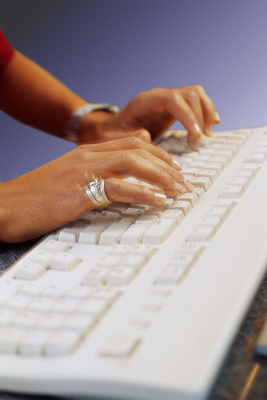 You have a voice and we want to hear it!
Ready to have your say on how TeachAde can best serve you?

Here's your chance.

Click here
to be taken to a quick and easy online survey where you can let us know what you are really thinking about how we can best support your classroom and you.
It's fast, easy and quick - see you there!
A Final & Important Resource for Black History Month
The Tuskegee Airmen were the first African Americans to be trained as pilots in the U.S. Army Air Force during World War II. Visit our
TeachAde resource
for more information regarding these courageous men.
March is National Nutrition Month


The Academy of Nutrition and Dietetics is sponsoring their annual nutrition education and information campaign.
This campaign
is designed to focus attention on the importance of making informed food choices and developing sound eating and physical activity habits.
TeachAde and NEA Celebrate
Read Across America Day on March 2



The 15th annual NEA's Read Across America Day is the nationwide program that helps children discover the joy of reading and is expected to draw more than 45 million participants.

The stars of "The Lorax" -- Taylor Swift, Zac Efron, Betty White, Danny DeVito, Ed Helms and Rob Riggle (this year's honorary co-chairs) -- will join NEA President Dennis Van Roekel in New York for the March 2 national kickoff.


Teaching The Iditarod in the Classroom?
NEA Has Lesson Plans For You


Setting out on March 5, teams of 12 to 16 dogs and their musher will cover more than 1,150 miles from Anchorage to Nome in 10 to 17 days.
Follow the trek with these lessons and activities.
The Iditarod was patterned after the All-Alaskan Sweepstakes which were races held in the early 1900s.
Support the March of Dimes


Join more than a million people
who are taking steps for the half a million babies born too soon each year.
"Since giving birth to our twin sons 16 weeks early, losing our first born, and watching our surviving sons struggle in the NICU, our family has been dedicated to raising money for the March of Dimes."
~ Sam and Jenny McGaughy, Perryton, Texas
Register for TeachAde


Are there days you wonder what on earth you are going to do in your classroom? TeachAde (
www.teachade.com
) is a free resource-packed website waiting to assist you in the classroom.
Take the time to learn more about this exceptional site for educators. If you haven't yet joined the TeachAde community, go ahead and register today! Simply
go to TeachAde
and begin connecting with educators across the country.
Be sure to complete your own profile so you can "talk" with other folks in your field!
Thank You


We hope this quick communication was helpful. Please feel free to forward this e-mail to your colleagues, and encourage them to register for
TeachAde
too.
And if you have any suggestions or ideas for the TeachAde Community
please let us know
. We are always trying to improve TeachAde and make it the best for you, our users.
We're Social ... How 'bout You?


Are You On Facebook?
We Are
! "Find Us" & "Like Us" -- It's That Simple!
If We Post Something, "Like It"
If We Post Something, "Share It"
The more people who "Like" our posts, means more people see our posts. And that's how today's social media works!
So help us stay connected to the social world --
check us out on Facebook today
.
You can also follow us on Twitter!
Thought for the Day


"I feel that the most important requirement in success is learning to overcome failure. You must learn to tolerate it, but never accept it."
~~Reggie Jackson