TeachAde eBulletin October 29, 2011
Welcome
Welcome to the latest edition of the TeachAde eBulletin. If you haven't yet joined the TeachAde community, go ahead and register today -- it's FREE! Begin connecting with educators across the country. TeachAde is designed specifically for educators by educators to share ideas online.

In this eBulletin you will:

The arrival of autumn traditionally brings cooler temperatures, shorter days and students and teachers dressing up and going to school in homemade, store bought or rented costumes. Here is our ecard greeting to you!

Happy Halloween - stay safe and enjoy the festivities!
Celebrate October's National Popcorn Poppin' Month with Ideas from NEA!



October is National Popcorn Poppin' Month and NEA offers a variety of fun, creative activity ideas for multiple subjects and all grade levels.



Today, the sound of popping corn is as familiar as Fourth of July fireworks. Turn a popular snack into a Tasty Teaching Tool with lessons, games, quizzes and other resources!


Captain Barry Schiff believes it's time to begin giving back some of what he has been so fortunate to have received. He would like to go beyond taking people on introductory flights or serving as a mentor or passing along some of what he has learned during 59 years in the air. Captain Schiff is offering a $3,000 scholarship to a young man or woman (16-21) who has absolutely no previous aviation experience but would desperately like to check out flying!
He is offering a "solo scholarship" to the winner of an essay contest.
To enter
, go to Captain Schiff's website, click "Email Barry," and send an email to which is attached a 500-word essay (double-spaced using a word processor) describing why you want to learn to fly.

Be warned -- spelling and grammar count!



Deadline is Dec. 15, 2011. Read Captain Schiff's full article for all the details.
If you know a young man or woman with the drive and heartfelt desire needed to become a good pilot, please do him or her (and me!) a favor by passing along this challenge.
Veterans Day Activities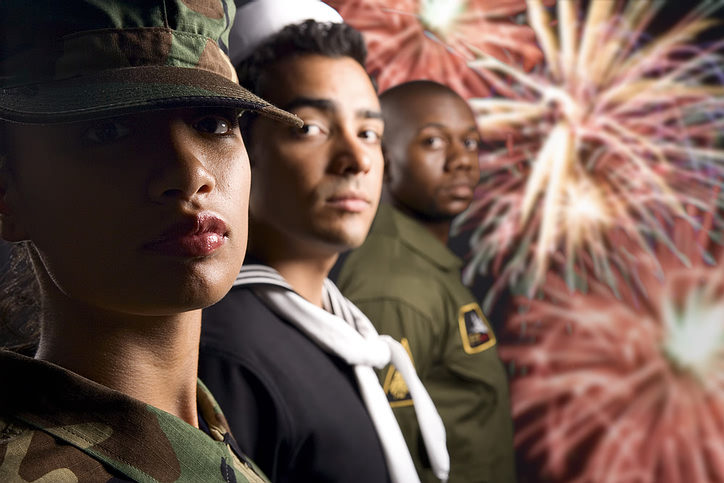 On November 11, we honor the wartime service and sacrifice of men and women in the armed forces.
Originally proclaimed Armistice Day in 1919 to commemorate the end of World War I, it was renamed Veterans Day in 1954 to include American veterans of all wars.
Find lessons, activities, games, and resources
which will focus on wartime service and sacrifice to help your students celebrate service men and women past and present.
How Could They?!?
Senate GOP Leadership Says No To Educators!
Tell Congress To Support Funding To Modernize Schools!
On October 20, the Senate failed to reach the required votes necessary to move an education jobs package forward. The 50-50 vote fell short of the 60 votes needed to move the bill forward.
The focus now shifts to including urgently needed funding to repair and modernize schools. Senator Brown (D-OH) and Representative DeLauro (D-CT) have introduced the Fix America's Schools Today Act (S. 1597/H.R.2498), which would provide needed funds to ensure students the learning environments so essential to their success. The need for school modernization funding is evident across the nation.
For more information, visit
NEA.org
.
Register Today for Adopt-A-Classroom
Adopt-A-Classroom allows any teacher to register then anyone can make tax-deductible donations to your class to help you purchase the materials your classroom needs. This program is easy-to-use and 100% goes to YOU!
Go ahead and register your classroom today - simply go to
www.teachade.com/tc/adoptaclassroom
.
Be sure to choose "TeachAde" in the 'How did you hear about Adopt-A-Classroom?' drop-down box. You can write personalized notes to the friends in your network asking for donations and you can tell them that their donations are 100% tax deductible as well. With the holidays right around the corner, what could be a better gift to your classroom?
We're Social ... How 'bout You?


Are You On Facebook?
We Are
! "Find Us" & "Like Us" -- It's That Simple!
If We Post Something, "Like It"
If We Post Something, "Share It"
The more people that "Like" our posts, means more people see our posts. And that's how today's social media works!
So help us stay connected to the social world --
check us out on Facebook today
.
You can also follow us on Twitter!
Thank You


We hope this quick communication was helpful. Please feel free to forward this e-mail to your colleagues, and encourage them to register for
TeachAde
too.
And if you have any suggestions or ideas for the TeachAde Community
please let us know
. We are always trying to improve TeachAde and make it the best for you, our users.
Thought for the Day
"How wonderful it is that nobody need wait a single moment before starting to improve the world."
~ Anne Frank