TeachAde eBulletin September 24, 2011
Welcome
Welcome to the latest edition of the TeachAde eBulletin, a quick email with the latest information on TeachAde, tips to assist you in your classroom, and news to help you get the most from your membership.

In this eBulletin you will:
· Meet Our iPad Winners from the NEA Expo
· Be Asked to Share Your Best Resource
· Learn About a Totally Unique Resource for Transition
· Find Great Books About Stopping Bullying Available at the TeachAde Store
· Join the New TeachAde Group Dedicated to Preventing Bullying
· Stay Connected with Us on Facebook & Twitter
Congratulations to Rhonda Johnson, Jeri Mayo and Jerrod Newell! These three professionals are the recipients of the iPad 2s that were given away at the NEA Expo held this past summer in Chicago.



Rhonda currently lives in Ohio and serves as the Columbus Education Association's (CEA) President. She taught vocational business education at the Northwest Career Center where students were trained to work in financial institutions. Rhonda is also a member of the United Way of Central Ohio Board of Trustees and Executive Committee and has acted as the Associate Chair of the campaign.

Her interests include shopping, especially for shoes! She states she has many, many pairs. She also loves to spend time with her family, dining out, and traveling.







Jeri teaches Kindergarten at Red Bay School in Red Bay, Alabama. She has taught Kindergarten for 35 years. Before that she taught first and third grade. She also sponsors the varsity cheerleaders (her school is K-12)! She is President of her local chapter of the Alabama Education Association, an affiliate of the National Education Association.

She has 2 children who are both married and 2 beautiful grandchildren. Her oldest grandchild is entering Kindergarten this year. In her spare time she enjoys spending time with her family and traveling.






Jerrod teaches chorus and concert choir at both Sipsey Valley Middle and High School in Buhl, Alabama. He also produces the yearbook for both schools and enjoys traveling, music, and reading.

In 2009, he was selected as the Alabama State Teacher of the Year nominee. He was proud to receive the local school award!





TeachAde is excited that these three individuals have already received iPads and would like to say "thank you" to everyone who registered at the Expo. If you didn't win this time, keep checking the website for our next giveaway - you just might be the next winner!
Share Your Best Resources!


We dare you to share your best resource with our members!
We realize your time is precious; however, if every member will take 20 minutes to load his/her favorite resource or your best lesson plan, the site will contain over 50,000 new ideas for you to choose from when you need a lesson that will excite your students and stimulate their learning to a point that they can hardly wait for the next day.

Come On! Share just one of your best lessons or a resource with the rest of the TeachAde community. Working together we CAN make a difference, just to prove it, we've taken the liberty of adding one - check it out - then go to your workspace and add one for all our members.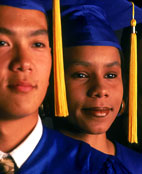 Transition has become the one of the hottest topics in education today. We want to share a great resource that will help your students get ready for the world after graduation.

The Virginia Department of Education has created the Self-Determination Project that has a plethora of information, worksheets, resources, and ideas on how to help teachers prepare students for the future. Take a moment and see what Virginia's DOE has put together to help teachers, students and parents.


According to national statistics, bullying has become an epidemic that is quickly turning deadly among our children.

TeachAde realizes this unfortunate fact and has included new books and resources in our store to help professionals easily recognize bullying and take action before a student seriously injures him/herself or other students.

Take a moment and check out these new books at our store. Keep in mind the TeachAde Store accepts purchase orders from schools as well as most major credit cards. Shipping is free on orders of $25 or more. Isn't it safer to be informed versus the alternative?

Take a moment and check out our new group on bullying prevention as well as the new books at our store.
We're Social ... How 'bout You?


Are You On Facebook?
We Are
! "Find Us" & "Like Us" -- It's That Simple!
If We Post Something, "Like It"
If We Post Something, "Share It"
The more people that "Like" our posts, means more people see our posts. And that's how today's social media works!
So help us stay connected to the social world --
check us out on Facebook today
.
You can also follow us on Twitter!
Thank You


We hope this quick communication was helpful. Please feel free to forward this e-mail to your colleagues, and encourage them to register for
TeachAde
too.
And if you have any suggestions or ideas for the TeachAde Community
please let us know
. We are always trying to improve TeachAde and make it the best for you, our users.
Thought for the Day
"The farther backward you can look, the farther forward you are likely to see."
~Winston Churchill