Welcome
Welcome to the latest edition of the TeachAde eBulletin. If you haven't yet joined the TeachAde community, go ahead and register today -- it's FREE! Simply go to www.teachade.com and begin connecting with educators across the country. TeachAde is designed specifically for educators by educators to share ideas online.
In this eBulletin you will find:
· New York Academy of Sciences Offers "Discoveries in Cognitive Development"
· Join Our Discussion on Differentiated Learning!
· Visit Our TeachAde Store and Shop for Your School Supplies
New York Academy of Sciences offers
"New Discoveries in Cognitive Development"



The New York Academy of Sciences and the Aspen Brain Forum are pleased to announce an upcoming conference that will highlight new discoveries in cognitive neuroscience pertaining to childhood learning and development and discuss how this research can be applied in the classroom.
Cognitive Neuroscience of Learning: Implications for Education will be held on September 22-24, 2011, at the Aspen Institute in Aspen, CO.


Please visit the conference website www.nyas.org/NeuroEducation for more information and to register for this landmark event. TeachAde members are encouraged to register and use the code "SAVE20NEUROED" to receive 20% off the registration rate.

Hurry - Registration is closing soon!


Share Your Ideas! Join Our Group Discussion on Differentiated Learning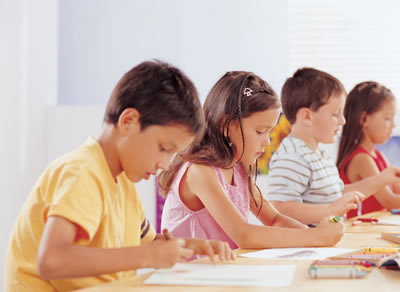 Differentiated learning has become the new (and expected) paradigm in education. Educators have students in their classrooms that range from highly gifted abilities to students with learning disabilities.

Join our group and share some of your strategies with your colleagues. You just might have an idea that is so obvious that one educator just has not thought about using in his/her classroom.

It's time to present some of your ideas to help one another especially at the beginning of the new school year!
If you are looking for new resources, whether you are an educator or a parent, TeachAde's Store has books and DVDs for children and teens which address issues students face every day. These are available at the TeachAde Store.
New products are being added weekly. Check us out!
Thank You


We hope this quick communication was helpful. Please feel free to forward this e-mail to your colleagues, and encourage them to register for
TeachAde
too.
And if you have any suggestions or ideas for the TeachAde Community
please let us know
. We are always trying to improve TeachAde and make it the best for you, our users.
Thought for the Day
"None of us suddenly becomes something overnight. The preparations have been in the making for a lifetime."
-- Gail Goodwin