Welcome
Welcome to the latest edition of the TeachAde eBulletin, a quick email with the latest information on TeachAde, tips to assist you in getting ready to start your new year and news to help you get the most from your membership.
In this eBulletin you will find:
· Free Bulletin Board Ideas for the New School Year
· Some of the Best Homework Excuses Ever Received
· Supporting Successful Transition for Students Into New Classrooms & New Schools
· Group Spotlight: 21st Century Skills
· Registering for the Adopt-A-Classroom Program - Do You Have All Your Supplies?
· Connect with Us on Facebook and Twitter
Free Back-to-School Bulletin Board Ideas




Need ideas for some great bulletin boards? It's that time of year when your students enter your classroom and check out what's posted in your classroom. For some great ideas, visit www.bulletinboardideas.org for something new for your bulletin boards.
Vote for Your Favorite Homework Excuse


It was a tough job, but NEA selected their favorite homework excuses from the numerous ones sent in by members.



Now it's your turn to vote. You'll find some of the funniest excuses and you can vote for your favorite as well as submit the best excuses you've received.
Supporting Successful Transitions


With the beginning of the school year nearing, students will be making transitions into new classrooms and new schools. Supporting success in these transitions is often limited to a brief orientation.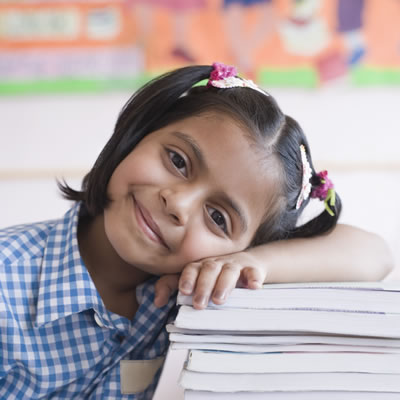 The National Early Childhood Technical Assistance Center offers suggestions for preparing children transitioning from preschool to kindergarten. UCLA provides information regarding supporting successful transition for students moving from 8th grade to 9th grade.


This time of transition for students is extremely scary and sometimes can be a deciding factor regarding whether a student likes school for the rest of their life or for the older students, will complete their high school education. Anything you can do to help create a positive transition in any grade will assist in increase student achievement.

Try some of these ideas in your classroom and visit our newly created group. Post any resources you may have - helping and sharing only helps you be a better educator!
21st Century Learning Skills


Do you think schools should focus on teaching K-12 students 21st century skills or stick to a core curriculum?


Join us to hear, and debate, both sides of the issue. How do you feel about "teaching for the end-of-the-year test?" How do you make the information exciting for your students when teaching to the test is mandated by a pacing guide? Does your school mandate you follow a pacing guide? Share with us how your school's curriculum is created and followed.

Adopt-A-Classroom -- Register Today!


Are you ready?
It's time to get busy and register your classroom now so that friends and family can make 100% tax deductible donations to your classroom. Simply have friends, parents, local businesses, family members and even former students provide you with supplies.
Adopt-A-Classroom allows teachers to register their classroom and then anyone can make a donation to your classroom. This program is easy-to-use and 100% goes to YOU! Go ahead and register your classroom today. Be sure to choose "TeachAde" in the 'How did you hear about Adopt-A-Classroom?' drop-down box.
Do it NOW! What are you waiting for? Sadly, summer will be over before you know it and you are going to need packs of pencils!
We're Social -- How 'Bout You?


Are You On Facebook?
We Are
! "Find Us" & "Like Us" -- It's That Simple!
If We Post Something, "Like It"
If We Post Something, "Share It"
The more people that "Like" our posts, means more people see our posts. And that's how today's social media works!
So help us stay connected to the social world --
check us out on Facebook today
.
You can also follow us on Twitter!
Thank You


We hope this quick communication was helpful. Please feel free to forward this e-mail to your colleagues, and encourage them to register for
TeachAde
too.
And if you have any suggestions or ideas for the TeachAde Community
please let us know
. We are always trying to improve TeachAde and make it the best for you, our users.
Thought for the Day
"Teaching that impacts a child is not head to head, but heart to heart."
-- Howard G. Hendricks