Welcome
Welcome to the latest edition of the TeachAde eBulletin. If you haven't yet joined the TeachAde community, go ahead and register today -- it's FREE! Simply go to
www.teachade.com
and begin connecting with educators across the country.

In this eBulletin you will learn more about:
· Visiting Us at the NEA Expo & Registering for an iPad to be Given Away Every Day!
· Thinking Skills - Ways to Help Create Useful Teaching Strategies and Practices
· MathMaster's Free Worksheets! Who Can Beat Free?
· Drop In The Ocean - Be a Part of a New Effective Future Educational Global System
· Registering for the Adopt-A-Classroom Program - Get Started for Next Fall!
· Our Teachade Store - Over 600 Products for Your Classroom
Visit Us at the NEA EXPO and You Could Win an iPad!


We would love to meet all members (voting, retired, or prospective) at our booth this week at the NEA Summer Expo in Chicago. If you are attending, please stop by to learn more about TeachAde and Adopt-A-Classroom (AAC) and register to win an iPad.
In conjunction with AAC, an iPad will be given away -- one per day -- to educators who come and register with us. If you are already a registered TeachAde member, please stop by and enter for a chance to win. We want to see everyone there!
Don't forget, an iPad will be given away to some lucky member EVERY DAY during the Expo!!
Thinking Skills - Everyone Needs Them!
Join Our Group and Blog About How These Strategies Can Assist You!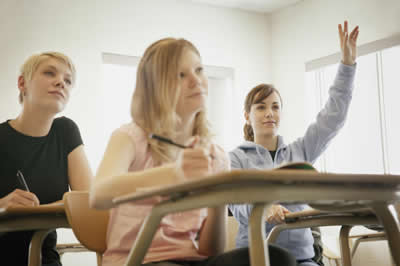 Have you considered teaching Thinking Skills in the classroom? Visit this new group and join in the discussion regarding improvements in teaching practices and teaching students to think critically.
What teaching strategies have others found useful? There is a general concern that students are presented with a wealth of opportunities in the form of a diversity of subjects and user-friendly resources which provide knowledge, but often struggle to apply this in unfamiliar settings.
For more information, join the discussion in our Group. Do you have strategies to share? What are your experiences of thinking skills in your classroom?
Attention Math Teachers: Fabulous Math Worksheets!



Mathmaster's mission is to improve math education and is a free resource for your school where students can make use of the extensive video library and endless supply of printable math worksheets from any computer with access to the web.
The video library covers K-12 math, science and other topics. Each video is approximately 10 minutes long. The website gives you the ability to easily customize each worksheet to target your student's specific needs. Every worksheet is created when you request it, so they are different every time.
So go ahead and create exciting math activities for your classroom!
A Drop in the Ocean: If Every Educator Worked Collectively for Our Students The Possibilities Would Be Endless
The Gocce nel Mare (your Drop in the Ocean) project is aimed at contributing to the global effort supported by many authoritative institutions, to outline the horizon of more effective future educational systems. This undertaking is bringing to light and spreading both experiences and those widely-shared principles underlying the action of people involved in love-based education. Visit our Group for more information.
Register Today for Adopt-A-Classroom


Thinking about how you are going to get any supplies for next year? It's time to get busy and register your classroom now so that friends and family can make 100% tax-deductible donations to your classroom for you to begin purchasing supplies over the summer, especially when items go on sale.
Simply have friends, parents, local businesses, family members and even former students adopt your classroom! This program is easy-to-use and 100% goes to YOU!
Go ahead and register your classroom today. Be sure to choose "TeachAde" in the 'How did you hear about Adopt-A-Classroom?' drop-down box. Summer will be gone before you know it so when school gears back up in the fall, you will be ready.
Do it NOW! It's a win/win program. What are you waiting for???
Visit the TeachAde Store


Thank You


We hope this quick communication was helpful. Please feel free to forward this e-mail to your colleagues, and encourage them to register for
TeachAde
too.
And if you have any suggestions or ideas for the TeachAde Community
please let us know
. We are always trying to improve TeachAde and make it the best for you, our users.
Thought for the Month
"There are three things to remember when teaching: know your stuff; know whom you are stuffing; and then stuff them elegantly."
-- Lola May