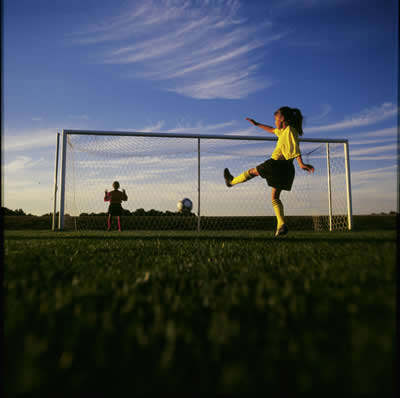 Check out our new group for physical education and health teachers and begin blogging about how you participated in National Physical Education and Sport Month! Share ways we can prevent childhood obesity and what your school is doing to help students. Becky Jones, from Bedford County, Va., shared the information below with her staff and got teachers involved using some of the activities listed in the links.
To read Becky's information, simply go to the TeachAde Blogs and then share your own ideas. Childhood obesity is a serious issue - let's hear from the PE department!
Ways To Prevent Child Obesity
During this month, many schools registered and participated in the Let's Move in School program as part of the National Physical Education and Sport Month. Schools across the nation committed to participating in this event! This is a perfect opportunity to include physical activity in cross-curricular lessons. Here are some ideas of what educators have done and can do.
Staff Involvement
· Principals proclaim "physical activity" as the school-wide theme for the month
· Classroom teachers engaged their students in a discussion about what physical activities/sports they (including the teacher!) enjoy most
· Principals conduct at least one outdoor walk-and-talk meeting with a staff member
· "All Staff" walks were conducted for 15+ minutes
· Professional development sessions with tips/resources for integrating physical activity into the classroom were conducted (See ideas)
· Core classes participated with PE classes
Check out Let's Move in School for facts about Physical Education and statistics about how much physical activity our students are getting (or not getting).