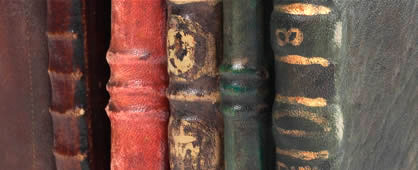 Two Towns - One Book
Contenders Revealed!
Linda Conklin
Are you curious about the books nominated for our next community read? Come to the library and find out at the Contenders Revealed event on Tuesday, October 16th from 5 to 7 PM. The five book finalists will be announced and copies will be available for borrowing from the library or purchase through East Line Books. You may cast a ballot for your favorite book that evening. Remember you do not have to read all 5 books in order to vote. Just choose the book that is most appealing to you and will lend itself to community discourse.
Voting to select the winning book will be open from October 16th to November 24th and can be done by paper ballot at the library and several community locations or online at www.twotownsonebook.org.
In early December, the winning book will be announced. Companion books for younger readers will be identified by January. A wealth of community activities will be planned for January-April 2013 in celebration of the book and its broader themes
Families are invited to attend our Contenders Revealed event. Activities for children will be offered. Don't miss the scavenger hunt related to book finalists. It was such fun last year. Refreshments will be provided by local businesses. Mark October 16th and Contenders Revealed on your calendar.
Two Towns - One Book
Basket Raffle
Linda Conklin
A basket raffle to raise money and continue the wonderful programming offered by Two Towns-One Book will take place at the library during the FOL Fall Used Book Sale on October 19th, 20th and 21st. Local book clubs are donating
baskets for this project. Baskets will be displayed on a table in the hallway adjacent to the book sale and volunteers will be selling raffle tickets. If you with some friends or your book club would like to create a basket to add to the raffle, contact [email protected] for more details. Once you've made your purchase at the book sale, check out the basket raffle.
Denis Lehane a Wonderful Treat
What a wonderful treat having author Dennis Lehane visiting our library! I am a big fan of his books, especially Mystic River and The Given Day!
Dennis Lehane is the author of nine novels including the New York Times bestsellers Gone, Baby, Gone; Mystic River; Shutter Island and The G
iven Day, as well as Coronado, a collection of short stories and a play.
Before becoming a full-time writer, Mr. Lehane worked as a counselor with children with cognitive disabilities and those who had been abused, waited tables, parked cars, drove limos, worked in bookstores, and loaded tractor-trailers. His one regret is that no one ever gave him a chance to tend bar!
The award winning novel Mystic River is a tense and unnerving psychological thriller. It's also an epic novel of love, faith, loyalty and family, in which people irrevocably marked by the past find themselves on a collision course with the darkest truths of their own hidden selves. I found both the book and the movie by the same name spellbinding!
The Given Day is an unflinching family epic that captures the political unrest of a nation caught between a well-patterned past and an unpredictable future. This beautifully written novel of American history tells the story of two families - one black, one white - swept up in a maelstrom of revolutionaries and anarchists, immigrants and ward bosses, Brahmins and ordinary citizens, all engaged in a battle for survival and power at the end of World War I.
In The Given Day, Lehane gives a painfully honest portrayal of the bitter racial, ethnic and class divisions that marred America in 1919 and he wraps it up in two engaging family stories. The best historical fiction leads the reader to search out the story in more detail and Lehane succeeds with his descriptions of the little known 1917 race riot in East St. Louis and the 1919 molasses plant explosion in Boston (which was blamed falsely on anarchists rather than on the lack of maintenance by the plant's owners.)
Both of these books are a must to read. Dennis Lehane is a wonderful writer. I hope you were able ti see him in person!
Traveling with Rhona
Rhona Koretzky Forman
Make your reservation early for a Friends of the Library day-on-your-own trip to New York City on Saturday, December 15. You will have the day for holiday shopping, theater, museums, or enjoying New York at its most beautiful time of year. Perhaps you'd like to see the Rockettes or the Nutcracker.
The cost of the trip is $50 per person for bus transportation only. Current FOL members will receive a $5 discount. If you are not a member yet, join FOL and pay for your membership by receiving these travel discounts.
Our travel coordinator, Rhona, will be happy to help you make plans for the day.
To reserve call Rhona at 505-1303 or email her at [email protected]
The FOL travel group will present pictures and tales of our trip to the Canadian Rockies on Friday November 30 as part of the library's Friday morning programs. Please join us to learn more about excititg travel opportunities that also support your library.
The trip to Italy in April 2013 is filled, but watch for more opportunities to be announced soon.
FOL Membership: Now is a Great Time to Renew
Wilma Jozwiak
The Friends are pleased to introduce you to Lisa Oddo, our new Membership Drive Coordinator. With Lisa's help, we've reconfigured our membership benefits. And as is always the case during our Fall Membership Drive, anyone who joins or renews now will be a member in good standing from now through the entire next membership year. That means that in October, when you come to our Friday noon Members Only Used Book Sale hour, all you'll need to do is show us your card or have us look you up in our membership list.
If you've been reading our Book Friendly Newsletter, you already know that the Friends are there to help the Library expand services where their budget would not otherwise go. The Friends support the Museum Pass Program, help fund speakers like Will Shortz and Dennis Lehane, provide outreach to folks unable to go to the Library, support children's Summer Reading programs, and help with the purchase of things like the wheelchairs and browsing baskets that make using the Library a better experience. In addition, the Friends donated $22,000 toward the recent renovation of the Children's Library area upstairs. We also sponsor travel opportunities including recent bus trips to New York City, the wonderful trip to the Canadian Rockies last spring, and the upcoming trip to Italy in April.
And what about the changes to our member benefits? Well, we've improved benefits all along the line:
* All members, from our basic $5 Bookworm membership on, still will receive admission to our Members Only Hour at noon on Friday of all three large Used Book Sales, as well as invitations to FOL events, plus now Bookworms will also be eligible for discounts on FOL travel events (determined individually for each event), and eligibility for prizes in our new Adult Summer Reading Club;
*Book Lovers (our $10 level membership) will receive all that, plus the addition of a $2 coupon toward a purchase at a Used Book Sale in the next year;
*Bibliophiles (our $25 level membership) will receive all the above plus a $5 coupon toward a purchase at a Used Book Sale in the next year;
Book Collectors (our $50 level membership) will receive all the above plus a handmade laminated book mark;
*Conservators (our $100 level membership) will receive all the above plus recognition at the Annual Meeting; and
*Reserve List members (our $500 level membership) will receive all the above plus an engraved paver in one of our Library walkways.
We hope that if you are not now a member, you'll consider joining; your membership donation helps us accomplish all we do! If you are already a member, renewing now will simplify your life. And don't forget that there are many opportunities for volunteering with the Friends. And please remember to check off your volunteer interests! That's how we sort our data in order to let our committee chairs know who to call for all of our activities. Click here for a Membership Form.
Proctor's Tickets Make Great Gifts
for Family, Friends and You!
Lori Bennett
The Friends have discounted tickets for the remaining Key Private Bank Broadway series at Proctor's. Please join us for a show or two!
Orders for Million Dollar Quartet and Priscilla, the Musical Sensation are due by December 1st, and orders for Les MisÚrables are due March 1st.
Ticket order forms are available on the FOL website at www.cliftonpark.org/friendsofcphl and on our tables in the lobby and upstairs at the library.
For more information, please contact:
LoriBennett at: [email protected]
Join us for Million Dollar Quartet, which showcases the musical talents
of Elv is, Jerry Lee Lewis, Carl Perkins, and Johnny Cash, on Sunday, Janua ry 27, 2013 at 2:00 PM
Priscilla, the Musical Sensation is based on the movie, Priscilla, Queen of the Desert, and will be "outrageously fun!" Our tickets are for Sunday, February 17, 2013 at 2:00 PM.
On Sunday, May 5, 2013, we have tickets for the 2:00 PM showing of the brand new 25tth Anniversary production of Les MisÚrables.
Library Budget Vote
Alex Gutelius
On Thursday September 13th, residents of Clifton Park and Halfmoon voted to approve the 2013 library tax levy of $3,792,125 by a vote of 950 to 351. These funds will support the planned operating budget of the library for 2013 of $4,041,362 - an increase of 2.2% over 2012.
Jason DiGianni was elected to complete the 4-year trustee term for Clifton Park.
Four trustees were elected for Halfmoon including Megan Brown, Maria McMunn, Mark Attmore and Russell Wise. Ms. Brown and Ms. McMunn will each serve 5-year terms and Mr. Attmore and Mr. Wise will serve 4-year terms
The budget was approved by 73% of the voters this year, and much of that support can be attributed to the hard work and dedication of the Friends and in particular Jo Anne Robbins, Chair of the Get Out the Vote Campaign. The year-round advocacy for the Library provided by the Friends contributes enormously to the Library's positive image with the community. That support in conjunction with the extremely well planned and executed Get Out the Vote Campaign, ensures such a positive vote outcome.
Thank you to all the Friends for their ongoing support for the Clifton Park-Halfmoon Public Library.
Junior Friends of the Library
Livy Acker


The Junior Friends is a new branch of the Friends of the Library that has been created specifically for teen members. Our mission is to support our library and its programs by developing youth involvement and raising funds by providing volunteer opportunities. We hope to set an example for the teens and children in our community by promoting volunteerism and a love of reading. We would also like to show young people all of the wonderful things that our library has to offer.
We are looking for students from 8th to 12th grade to become junior members. It's a great way to fulfill service requirements for the National Honor Society or confirmation while doing something fun and rewarding. In order to be an official member of the Junior Friends of the Library a student must attend at least 15 hours of meetings or events throughout the year and pay a $5.00 membership fee.
Because the Junior Friends is so new there are lots of possibilities for things to do. This year, we will be helping the Friends of the Library with many of their events, such as the Two Towns-One Book raffle. We will also be planning our own events and activities designed to get more kids and teens involved with the library.
We are very excited about the opportunities opened up by the new Junior Friends membership. Interested? Look for the Grand Opening of our Membership Campaign at the Library beginning October 1st! Join us for our first meeting on November 13 from 6:00 - 7:00pm at the Library Meeting Rooms A & B. Click here for a copy of our Membership Form.
Values of the Junior Friends
Joy - provide a positive experience for all who are involved
Friendship - develop lasting relationships within our community
Community - create unity between the library and its young patrons
Peers - encourage involvement and support among fellow students
Harmony - maintain a consistent, orderly, and pleasing balance within our group
Philanthropy - to give back to our community and our library
Learning - increase knowledge and awareness through the library and its resouurces
2012 Volunteer of the Year
Lori Bennett
During the Friends of the Library reception on Thursday, September 13th, Jo Anne Robbins was recognized for her outstanding dedication to the organization when she was named the 2012 Volunteer of the Year.
Jo Anne has been an integral part of the Friends of the Library since 1995. She joined the steering committee that reestablished the Friends organization and has been actively involved since that time. During the past 17 years, she has planned trips and organized raffles, run used
book sales, edited the newsletter, and assisted with the scholarship committee. In 2004, Jo Anne, along with Daphne Jordan, co-chaired the grass-roots campaign to build our state of the art library. For the past several years, she has also coordinated the Get Out the Vote campaign to ensure the successful passage of the Library budget vote. In addition to her committee responsibilities, Jo Anne served as Second Vice-President from 2004 - 2008 and President from 2008 - 2011.
Ann Christoffel, Friends Vice President, summarized Jo Anne's involvement with the Friends, "Jo Anne is involved in the Friends in absolutely every capacity. She either is currently involved with, or has been involved with almost all committees and areas of the Friends. During her many years as President, she encouraged all members to pursue their areas of interest (Membership, Technology, the Museum Pass program, and Get Out the Vote to name a few), and as a result, the organization flourished. Jo Anne expresses a love and commitment for the Friends of the Library above and beyond a typical volunteer position. She has a flair for encouraging other volunteers to join in and give of themselves as well. I cannot express how much she has brought to the organization."
The Friends are delighted to recognize Jo Anne for her numerous contributions to the organization. She is an amazing woman and we are so fortunate to have her as a Friend.
Museum Pass Program Update
The Clifton Park - Halfmoon Library has been offering a Museum Pass Program to patrons for a little over two years now. Currently, we have eight museums that you can visit. Museum pass borrowers must be residents of the library tax district, have a valid library card and be 18 years of age or older. Passes may be obtained at the Ask a Librarian Desk and may be kept for three days. Museum Passes are free of charge and are available on a first-come-first-served basis.
There is so much to learn, see and do in a museum. So, the next time you are looking for a low cost, close-to-home get away, consider one of our Museum Passes.
The Friends of the Library fund this program. Here's a brief summary of what each pass provides our Library district patrons:
The Hyde Collection - Each pass admits 2 adults and the children in the family. Two passes are available.
Schenectady Museum & Suits-Bueche Planetarium - Admits 2 adults and 2 children per visit.
Eric Carle Museum of Picture Book Art - Admits 2 adults and up to 4 children per visit.
The Hancock-Shaker Village Museum - Admits 2 adults and 2 youth (12-17...children 12 and under are FREE.
MASS MoCA - Admits 2 adults and 2 children.
The Norman Rockwell Museum - Admits 4 individuals to the museum. Kids (under the age of 18) are FREE every day!
The Children's Museum at Saratoga - Admits 4 people to the museum.
The National Museum of Racing and Hall of Fame - Admits up to 4 people, as well as a 50% discount on the Backstretch Tours and a 15% discount in the museum gift shop.
Is there a museum that you would like to see added to the above? Suggestions are welcomed and will be considered. Contact Chris Seibert - [email protected] - with your possibilities.
Two Special Volunteers
The Friends of the Library provide hospitality for many events at the Library from coffee break treats for staff to thank them for their outstanding efforts to a beautifully prepared refreshment table for an author event. One of the co-chairs for our Hospitality Team is Corinne Acker. She is also busy volunteering any time we ask for help, serving on a mailing committee; serving as a Library Ambassador; serving as a hostess at Farm Fest. Corinne is a wonderful Friend with a bright outlook on life.
We also have a talented graphic artist, Fei Xei, who creates our beautiful posters, bookmarks and flyers. Fei hails from China and prior to moving to the USA with her husband, she worked for a number of years in Paris, France as a graphic design professional. Fei is learning English as she volunteers. She and Corinne, a former elementary teacher, special education teacher and Literacy Program volunteer, are now spending time together to help Fei becoming a more fluent English speaker. Lots of good things happen when you volunteer at the Clifton Park - Halfmoon Public Library!
For Sailors and Soldiers, Days of Joy and Relief

From time to time, Book Friendly publishes original writing submitted by our patrons. We hope you enjoy this first-person account of his service in World War II written by Dan Riley.
My ship, the USS LSM 256, was anchored off the coast of Okinawa, massed with hundreds of other amphibious ships awaiting orders to begin the invasion of Kyushu, the southernmost of the main Japanese islands when we heard that a B-29 had dropped a super bomb on Hiroshima on Aug. 6; on Aug. 9, a second bomb was dropped on Nagasaki. The ship was abuzz with scuttlebutt that the Japanese were prepared to surrender; the prospect of this event consumed us for the next several days and nights.
Our captain's announcement at morning muster on Aug. 15 of Japan's unconditional surrender, officially ending the hostilities, abruptly released our pent-up emotions. We had survived the worst experience of our young lives; the fearful days and nights of kamikaze attacks on our ships killing 5,000 U.S. Navy personnel were over; unbelievably, the war was at an end.
At that moment, battle-hardened men dropped to their knees, tears flowing unapologetically at the sheer joyfulness of the moment; the crew suddenly realizing for the first time since arriving in the Pacific Theater that we would at last be reunited with our families.
Shipboard antagonisms aside, we pumped hands, bear-hugged each other, discharged our guns into the night sky; triumphant shouts of victory from ships in the harbor filled the air. Regulations were abandoned for the day. Officers broke out hoarded whiskey; enlisted men headed for the dispensary where our pharmacist's mate handed out 190-proof sick bay alcohol in coffee mugs. Diluted with pineapple juice, it produced a potent cocktail that instantly thrust us into the electric atmosphere pervading the ship.
The festivities continued through the night; in the days to come, the residual effect would bring about a change of heart and attitude toward each other for we knew that our common experience in the war would soon be but a memory; that it was highly unlikely that our paths would ever cross again -- yet knowing that the ties that bound us, forged through common combat experience, would never come undone.
The days ahead would be distinguished by an unfamiliar quietness aboard ship as crew members huddled in small groups to talk about going home to the long-awaited reunions with wives, girlfriends, family, and plans for their future, which could now include college, courtesy of the GI Bill.
Celebration was the order of the day aboard USS LSM 256 and other U.S. Navy ships that were slated to take part in the invasion of Japan after word of the Japanese surrender arrived in August 1945.
Get Out the Vote Campaign
Jo Anne Robbins
It takes many Library supporters to carry out our annual Get Out the Vote Campaign. I want to take this opportunity to recognize their work, Their efforts make it possible for our Library to continue the next calendar year with the budget needed to run the programs and provide the services our community expects and appreciates. We are always looking for volunteers for our GOTV Committee. If you are interested in helping in any way, please let me know. Simply leave a note at the Welcome Desk or send an e-mail to [email protected]
Thanks to all who contributed to our GOTV Campaign!
Director, Alex Gutelius, for facilitating the efforts of our Library staff, Trustees and FOL Board members in a spirited effort to Get Out the Vote.

Ann Cocca for developing and carrying out carefully planned and executed PR materials including press releases, posters, bookmarks, brochures and informational flyers.

Fei Xei, a talented graphic artist, for her beautiful bookmark and poster designs that communicated so beautifully the FOL Get Out the Vote message.

The many volunteers who put up our roadside signs (and took them down) including: Ed Rodger, Bernie Grossman, Lori Bennett, David Golden, Cliff Bueno, Toby and Arnie Elman, Wilma Jozwiak, Chris Thurston, Linda Fennelly, Chris Seibert, Linda Conklin, Russ, Wise, Jason, DiGianni, John Cosgrove, Ann Cocca, David Bissett, Andres Harnecker, Debra Curto, Alex Gutelius, Ann Christoffel, Ellen Burns, Judy Gerwitz, Daphne Jordan, Nancy Hampton, Betty Treffiletti and Kathy Adam.

Our callers,

Janice Jaskolka, Cathy Lawrence, Linda Conklin, Chris Siebert, Ann Christoffel, Lori Bennett, Kathy Adam, Ellen Burns, Wilma Jozwiak, David Golden, George Pawlowski,

Corinne Acker, Kathy Burns, Sue Brooks, Nancy Hampton and Janine Cammarata.

and our website communicated the importance of voting.
When you see these bright blue signs,
you know it's time to Get Out and Vote!
Autumn 2012 Issue
Upcoming Events
FOL Membership Renewal
Ongoing-do it today!
October 16-22 - National Friends of Libraries Week
October 16 - Two Towns One Book Contenders Revealed
October 19 -21 - Used Book Sale
Friday, Oct. 19th
1:00 - 4:00
Saturday, Oct. 20th
10:00 - 5:00
Sunday, Oct. 21th
12:00 - 3:00
Donations of used books continue to pour in to the Library on a daily basis. The Friends thank you for your donations of books in good condition, music CDs, DVDs and audio books on CD. You may drop off your donations at the Welcome Desk inside the Library during regular Library hours. Dirty, torn, moldy, or outdated books, can be taken to the Saratoga County Recycling Center of Clifton Park located on Vischer Ferry Road free of charge.
On Thursday, September 13th, the Friends hosted a mini book sale during the Library budget vote. It was a very successful day all around. Thank you for your support.
The next Used Book Sale is right around the corner on October 19, 20, and 21. The hours of the sale are:
Friday 1:00 pm - 5:00 pm
Saturday 10:00 am - 4:00 pm
Sunday 12:00 pm - 3:00 pm
The Member's Preview Sale is on Friday from 12:00 pm - 12:45 pm.
Sunday is bag day. Fill a Hannaford grocery bag with books for $3.00.
We look forward to seeing you at the sale!
Outreach Service
Enjoy Reading? The Friends of the Library will deliver books to people who are unable to get to the Library. If you are interested in receiving this Outreach service or know anyone who might benefit from this service, please call Lou Ann Stewart at the Library, 371-8622.
Board of Directors
Wilma Jozwiak, President
Jo Anne Robbins, Past President and Get Out the Vote
Ann Christoffel, President Elect and Used Book Sale
Bernie Grossman, Vice-President and Liaison to Board of Trustees
George Pawlowski, Treasurer
John Jozwiak, Assistant Treasurer
Lori Bennett, Secretary and Scholarship
Linda Conklin, Two Towns One Book
Ellen Burns, Events and Fundraising
Toby Elman, Publicity
Andres Harnecker, Social Media and Technology
Rhona Koretzky, Travel
Chris Seibert, Youth & Families
Cathy Lawrence, Outreach
Kathy Adam, Library Liaison
FOL Committee Chairs
Corinne Acker and Susanna Brooks, Hospitality Co-Chairs
Kathy Burns, Volunteer Coordinator
Kara Parnett, Historian
Janice Jaskolka Golden, Paver Project Coordinator
Jo Anne Robbins, Newsletter Editor
Fei Xie, Graphics Support
Joseph Conroy, Technical Support
Jo Anne Robbins, Kathy Adam, Peggy Cushman, Betty Doran, Sandy Roth, and Ann Christoffel, Used Book Sale Team
Wilma Jozwiak, Jo Anne Robbins, Ann Christoffel and Andres Harnecker, Technology Team
Linda Maher, Judith Farrell, Lisa-Marie Oddo, and Sandra Wallace, Membership Team
Jo Anne Robbins, Ann Cocca, Get Out the Vote Team
Give an FOL Gift Membership
Every Friend is a new door to a different world. Give a gift membership to a friend and share your world. A special event will be planned for new members in 2012.
About Book Friendly
* Book Friendly is published quarterly, in January, April, July, and October.
* Authors' writings do not reflect the views of the Friends of the Clifton Park - Halfmoon Public Library.
* Authors retain rights to all their own work.
Works and photos are printed with permission of authors.
Book Friendly is online at:
http://www.cliftonpark.org/friendsofcphl
Writers
Book Friendly is always seeking original writing. We accept: book reviews, poetry, articles, memoirs, and short stories
Email submissions to:
I prefer Microsoft Word format.
Call (518) 952-7077 for info.
Please include a statement granting Book Friendly permission to print your work.
The deadline for the next issue (January) is December 1st.
FOL Mission
The mission of the Friends of the Clifton Park - Halfmoon Public Library, Inc. shall be to act as a bridge to the community by:
*Increasing public
awareness of, focusing attention on, and expanding the use of the Clifton Park - Halfmoon Public Library.
*Initiating, organizing, promoting, and encouraging cultural and educational activities.
*Procuring gifts and endowments for the Clifton Park - Halfmoon Public Library, as well as raising funds to support certain Library activities.
Make a Difference
Join the Friends
Friends groups can make the difference between a budget increase and a budget cut for their libraries. As much money as Friends raise through book sales and other activities, a 1% increase in your library's budget can add up to tens of thousands of dollars or more depending on the size of your library's budget. Not only that, but many libraries across the country owe their new additions or new buildings to an effective advocacy campaign waged by the Friends to ensure community support. You can make a long lasting and significant difference for your library through advocacy as a member of the Friends of the Library.
Our new Membership Team is busy organizing our database, volunteer lists, and publicizing what we do as an organization. There is a photo display in the glass case at the Library that tells our story. Check it out.
Like the Friends of the Library on our Facebook page at www.facebook.com/cphfriends
Scan our Facebook code with your QR code reader on your phone or tablet. It will take you directly to our Facebook page.
Visit our other displays at the Library for additional information. On the first floor, our bulletin board and chest (located in the lobby) contain information on upcoming events. On the second floor, we provide another bulletin board and table filled with similar information.
Or visit our website: http://www.cliftonpark.org/friendsofcphl
Book Friendly
e-Edition
A Benefit of Your Friends of the Library Membership
Links
Volunteer of the Year
1998 Kathy Adam
1999 Cathy Lawrence
2000 Betty Doran
2001 Suzanne Anderson
2002 Janine Cammarata
2003 Cindy Robertson
2004 Connie Dormady
2005 Darryl Dillon
2006 Sara Hunter
2007 Joe Clancy
2008 Elaine Jeram
2009 Heidi Muir
2010 Toby Elman
2011 Ann Cocca
Farm Fest
Kathy Adam
Once again Farm Fest was a huge success with over 450 adults and children stopping by the Library on Sat. morning Sept. 15 for cider, donuts and apples provided by the Friends of the Library. A record 42 dozen tasty donuts were distributed and enjoyed by all.
Entertainment was provided by Diane Payette and Tad, the library mascot, made an appearance as well. A police officer from the Saratoga County Sheriff's office was in attendance along with Koda from the K-9 unit. The Clifton Park-Halfmoon Ambulance Corps and the Clifton Park Fire Dept. were also on hand to offer educational information to kids and their parents.
Library director, Alex Gutelius, was particularly grateful to Corinne Acker, Chairperson of the Friends' Hospitality Committee, for efforts in serving refreshments to so many people. A great time was had by all!
Entertainment Book on Sale at the Library
The Entertainment Book is now on sale for $30.00 at the check out desk at the Library. It makes a great holiday gift.
For Sailors continued . . .
We were thankful that day for President Truman's decision to use the bomb. Though we knew many Japanese noncombatants had been killed, the casualty estimates by our military leaders and our own gut feelings, born of battle, promised a far higher number of deaths on both sides had we invaded the Japanese mainland as planned on Nov. 1.
As young men plucked suddenly from our high schools and families to battle the enemy, we cared not what it took to end the fighting (to understand that, you had to be there); 15 months of living with apprehension and terror had focused our thoughts on home and reuniting with our loved ones.
The days following Aug. 15 were happy ones aboard ship for we knew then it was only a matter of time.
Dan Riley, a World War II Navy veteran and resident of Clifton Park, has written memoirs, essays, poetry and short stories.
Get Out the Vote
Many thanks to all of the many volunteers who help make our Get Out the Vote Campaign a success!

Get involved in the 2013 Campaign. Contact Jo Anne Robbins to volunteer!

Mary Beth Nafis for assuring that our library computers had vote information screen savers

Megan DeLaRosa, President of the Shenendehowa Teachers' Association, for getting our message out to the Shen Faculty and Staff.

Marilyn Sysol, President of the Shenendehowa AARP for reminding her members about the vote.

Jenni Drazkowski, Chair of the Preschool PTA, for sharing information about the Library Vote Day with her preschool e-mail tree.

Ann Christoffel, for organizing the Mini Used Book Sale on the day of the vote. Also thanks to the following book sale volunteers for their efforts: Sharon Awramik, Rema Gershon, Terri Carman, Ruth Milczarek, Francis Mantell, Sylvia Cotriss, Kit Ketchum, Maria Bautista and Ann Christoffel.

Corinne Acker, Sue Brooks and Paula Riley for planning and organizing the wonderful Vote Day Reception. Thanks also to our volunteer bakers who provided the delicious treats:

Sue Anderson, Nancy Connor, Peg Cushman, Beverly Hutchinson, Betty Kleiner, Alice Reyes, Nancy Shade, and Karyl Smith

.

Kathy Adam, who enlisted the support of our Volunteer Library Ambassadors, Bill and Nancy Connor, Corinne Acker, Irene Marsh, Ann Gawler, Karen Gerhardt and Fei Xei, to welcome voters.
Finally, a very special thanks to those in our Library community who made the effort to vote. We are so fortunate to have our fabulous "Community Center for Lifelong Learning" and our continuing community support
The Friends of the Library is a 501 (c) (3) Organization