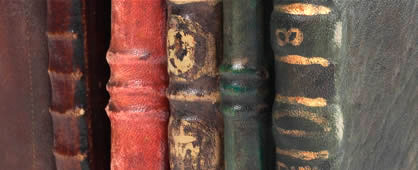 Two Towns - One Book Moves Successfully into Second Year
Have you ever met someone or listened to a speaker and thought, "Boy, I would love to sit down and have coffee or tea with that person"? I had just that experience after hearing Markus Zusak, the author of The Book Thief and wanted to say to him, "Let's go to Moca Lisa afterward." On April 3rd, he spoke from his home in Australia and was viewed on the large screen - big as life - at the SKYPE event held at the Library. Markus described his background and how he came to write The Book Thief much of which is based loosely on his mother's and father's experiences growing up in Germany during World War II. He is a very humble man with a wonderful sense of humor that made the evening even more fun. Markus fielded questions from a multigenerational audience. Several teenagers had the courage to raise questions, which he graciously answered. This culminating event was a definite success and the use of SKYPE promotes a new venue to reach authors.
On April 25th, the final event in the inauguration year of Two Towns-One Book community read program was a staged reading of The Book Thief by the Not So Common Players. The presentation was adapted from the book by Monica Cangero and Marty Egan who said their hardest task was picking out their favorite scenes. The first draft ran over twice the length of the evening's performance. Five actors (Sarah Moran, Linda Britt, Pat O'Donnell, William M. Sanderson and Stephen Henel) appeared on stage dressed in black. They portrayed the main characters of the book. Liesel, Death, Rosa, Hans, and Max came to life and seemed real - people to love or hate. Slides were projected onto the big screen depicting scenes that contributed to the feeling of being right there with the characters. Monica Cangero did a superb job directing the performance. This was community theater at its best.
Two-Towns-One Book thanks the community for choosing The Book Thief as the first community read book. The Book Thief appealed to people of many ages from teens to seniors, interested males and females, lent itself to a variety of events and programs and engendered thoughtful discussion. Many children were involved in reading the companion books, Wolf, Number the Stars and The Butterfly. The Butterfly Project sparked more participation from young and old. As a result, Two Towns-One Book mailed over 1,650 decorated butterflies to the Holocaust Museum of Houston to represent the 1.5 million children who perished in the Holocaust.
Two Towns-One Book will be continuing the community read program for a second year. Book nominations will be accepted starting June 15th using ballot boxes at the Library, Clifton Park Town Hall and Halfmoon Town Hall. Nominations through the website - http://wwwtwotownsonebook.org - will be open on June 15th. People will be able to nominate up to 3 books using their e-mail address. Come up with a book or two that will make a good community read and nominate your favorites. It's an easy thing to do.
Save the Date - Thursday, September 13
Annual Library Budget Vote
Jo Anne Robbins
The next Clifton Park - Halfmoon Library Budget Vote is scheduled for Thursday, September 13th. The vote will take place in the Library Lobby from 7:00 AM to 9:00 PM. Registered voters residing in the Clifton Park - Halfmoon Public Library tax district who are registered voters (including renters and homeowners) and have resided in Clifton Park or Halfmoon for 30 days or more prior to September 13th are eligible to vote.
Our Annual Budget Vote is a critical day when the Library proposes the next year's budget to the voters. The tax dollars voted on annually provide over 90% of the Library's operating funds. Making voting a priority is every member's privilege and the best way to let our wonderful Library staff and Board of Trustees know that you appreciate the job they do each and every day.
Please mark the date on your calendar today! If you will not be in town that day, you will be able to arrange for an absentee ballot. Applications for absentee ballots will be available August 1st at all Library public desks. Ballots will not be available until August 20thand will be mailed to applicants where time allows.
With your continued support, our Library will be able to provide the resources, services and programs we all enjoy and appreciate for another year.
Vote Yes on Thursday, September 13th
Linda Conklin Joins the Friends Board
Linda Conklin recently joined the Friends of the Library Board. Linda spent the last year and a half overseeing the inauguration of the Two Towns-One Book community read program. She has lived in Clifton Park for 10 years. Early on in her residency, she became a library patron and joined the FOL.
Linda has a BS degree in business administration from Syracuse University and a MA degree in community psychology from the Sage Colleges. For many years she worked administering employment and training programs for Schenectady County and in her last few years of employment she managed prenatal education programs for at-risk pregnant women at Bellevue Woman's Hospital.
In her retirement, she chairs the Two Towns-One Book program, enjoys playing bridge and Mah Jongg, participates in several library classes and activities, belongs to a book club, gardens and likes traveling to other countries and visiting other cultures. She is the mother of two sons and a daughter. Linda loves spending time with her grandchildren here and in Texas and is introducing them to the library and all it has to offer.
Used Book Sale: The Changes are Welcomed
Jo Anne Robbins
In 2011, we looked to you, our customers, for feedback on how we could improve our used book sales in the future. Over 100 of you returned responses to our survey. As a result, the FOL Book Room was reorganized and the Plan for Carrying Out our Used Book Sale was reviewed and updated. Financially, our Used Books Sales continue to raise significant funds that are used to fund library programs, activities and equipment purchases. Income from our 2011 Used Book Sales was $22,329.27. Of that amount, $6,798.26 was used to purchase enhancements that have improved our book sale environment - the book drop and carts located near the Library Welcome Desk, additional shelving for the Friends Book Room and a new cart to ease movement of books.
As you know, the FOL Used Book Sales are held in the Library Community Room and the FOL Book Room three times a year. As needed, One Day Sales are announced at least two weeks prior to the sale. Most one-day sales will take place on the first floor in the alcove near the used book kiosks. Last year, mini sales were held in September on the day of the Library Budget Vote and on Valentine's Day.
The FOL UBS Committee met several times last year to review past practices and make any needed adjustments to enable us to improve our sales and our results. The committee decided to increase the price of Trade Books from $ .50 to $1.00. This decision was made after researching what other book sales in the area were charging for their books. Pricing of other books remain the same.
In addition, the committee decided to institute a system of moving books that remain after the sale. Each book that remains is marked with a colored dot. Any book with that marking that remains after the next sale will be donated to Books for Troops or other not-for-profit organizations to make room for continuing donations a win-win outcome for our community.
We just completed another very successful book sale on June 8, 9, and 10. We received compliments galore for our "new look" and we thank all of our patrons for your continued support of the FOL Used Books Sales. If you were unable to attend the Spring sale, please mark your calendars for October 19-21. Fresh new books are pouring in every day..
Although our book sales take place during a designated period, three times a year or more, a dedicated group of volunteers works year 'round. They sort and shelve books. They make arrangements for donations to needy organizations. They set up the sale and assist customers in numerous ways. They take damaged or out-of-date material to our recycling dumpster. We sincerely thank our dedicated volunteers for their continued support and great efforts.
If you would be interested in joining one of our sorting teams, there are opportunities on Monday, Wednesday and Friday. Time slots are usually two hours long and we're equipped with rubber gloves, wipes and lots of books that need evaluating, sorting and boxing. If you can help, please contact Ann Christoffel at: [email protected]. We'd love to have your help!
It's Time to Nominate Your Favorite Book for the 2013 Community-wide Read!
The Friends of the Library are very pleased to sponsor our community read program: Two Towns - One Book, Clifton Park & Halfmoon Read, for the second year. Beginning, Friday, June 15, 2012, all residents of our Clifton Park and Halfmoon Library community are invited to take a moment to nominate their favorite books by using ballots available at the Library, the Clifton Park Town Hall, the Shenendehowa Adult Community Center and the Halfmoon Town Hall and Senior Center or by going to our website:
Individuals may nominate up to three different books. In order to nominate a book on the website, you will be required to register by giving your e-mail address and establishing a password. Your e-mail address will not be shared by our organization.
Once the community nominates their favorite books, the Two Towns - One Book Selection Committee will choose five of the nominated books for a final public vote to determine THE BOOK.
When nominating a book, please consider:
* THE BOOK should be of interest to both men and women
* THE BOOK should be of interest to many different ages, from teens to seniors
* THE BOOK should lend itself to a variety of events and programs.
* THE BOOK should spark thoughtful discussion.
Both fiction and non-fiction books can be nominated. Nominations will close on Friday, July 20, 2012.
Springtime Celebration

The Friends of the Library welcomed members and interested members of the community to their Annual Meeting on May 23rd this year. Wilma Jozwiak, FOL President, presented a PowerPoint overview of 2011 highlights. We recognized our generous donors, and the community who helped make the Friends Used Book Sales a major source of income to fund our many activities in support of the library. Clearly, patrons enjoyed the popular Museum Pass loan program during 2011, checking passes out over 300 times. Our Second Annual Plant Swap and Sale was a success, providing funds to support summer reading programming for children. Our wonderful Outreach Committee continued their mission of getting reading materials into the hands of people who find it difficult to visit the library and donating books to the Books for Troops program. And of course, the Two Towns One Book Committee completed a hugely successful first iteration of our community read program, featuring The Book Thief.
Even though she has retired from the library, Elizabeth Treffeletti graciously reprised her role of auditor for the Friends' financial records for the year; Betty complimented Treasurer George Pawlowski for his conscientious management of FOL finances.
Library Director Alex Gutelius received a check for $5,000 representing the Friends' annual contribution to the young adult audio-visual collection, and shared her thoughts about the wonderfully positive collaboration among the Friends, the Board of Trustees, and the Library.
As we have been each year, we were all impressed with the achievements of our 2012 Community Scholarship winners: Ami Bhavsar, a student from Shenendehowa whose native language is Gujarati and Rebekah Bissett, who has been home-schooled. These young women submitted outstanding applications that included essays describing their commitment to libraries and the role libraries have played in their lives. Both are headed to college in the fall, where they will no doubt still find the library an essential part of their lives.
Thanks to our Hospitality Committee, we finished the meeting with tasty pastries and punch; we hope that next year, you will join us!
A Passport to Infinite Possibilities
Ami Bhavsar, 2012 Community Scholarship Winner
Transitioning from ages five to six, nothing was more exciting than my first library card. I could pick my books, line up at the desk with people two and three feet taller than me, and receive my first "receipts" for my temporary purchases. At the time, this new responsibility helped me develop my English skills and venture to fantasy lands. Little did I know that my creativity would bloom, and the resourcefulness of the library would be integral to my education.
I knew what I was conveying, yet communication seemed impossible with my kindergarten teacher. I was an English as a Second Language (ESL) student, persevering to understand a new language, while retaining one I already knew, Gujarati. Despite the difficulties of learning a new language, visiting the library taught me new words, grammar, and punctuation. Nothing was more desirable than sitting in a beanie bag on a ladybug rug, surrounded by shelves of thrilling stories. Soon, I reached the honors English courses by 2nd grade and became fully fluent. My innate sense of English grammar and spelling was created by the hours I spent at the library reading, and was demonstrated in my achievements in the spelling bee. However, my newfound fluency was only the beginning, as the library offered much more than developmental skills.
One moment I was in the children's section of the library, the next I was at Hogwarts going to a Transfiguration class. Reading provided a plethora of getaways to fictional places. Regardless of the day or time, I could solve mysteries with the Boxcar Children, or cause trouble with Junie B. Jones. My imagination governed the lands of infinite stories available at the library. Additionally, my appreciation for classics increased through middle school, as I placed myself in the time of To Kill A Mockingbird, Romeo and Juliet, and Of Mice and Men. These experiences from my youth set the foundation for an accepting and enthusiastic high school experience with reading and research responsibilities.
Throughout high school, I've completed numerous essays, research papers, and group assignments, all of which could not be achieved without library assistance. While I could search on Google, nothing compared to the reliable, original sources of information found in the reference, literary criticism, or science encyclopedia areas of the library. Not only were the best resources provided, but a solitude environment was also available. I could immerse myself in the intricacies of Jane Austen's writing or meet my peers to write an art history research paper with the comfort of a focused environment. My sophistication as a young woman in high school is attributed to hours at the library kneeling to find reference books, concentrating in a cubicle for an exam, and appreciating the splendor of knowledge around me.
While some may find the Internet a solitary resource, they have forgotten that libraries hold a plethora of information that is not always available online. Not only do libraries provide free access to material, but also an area for development, concentration, serenity, and community relations - qualities that are never things of the past. If libraries faded, I could not find peaceful isolation to study, access to new worlds, or the sense of scholarly motivation and community elsewhere. While receiving my first library card was initially a pass to my favorite stories, it became a wide open door to a vast land of infinite possibilities to shape my future - an experience each library and community member can never replace.
Toby Elman and Heidi Muir
Many Thanks, Heidi

Toby Elman
The Friends of the CPH Library want to thank a very hard working advocate of the Friends for many, many years.
Heidi Muir, Editor of the Friends Newsletter "Book Friendly" has resigned after many years of devoted service to the Friends. "Book Friendly" is a quarterly publication which features book reviews and writing selections by Friends, and also contains information about upcoming events and includes coverage of Friends events.
Heidi has done an absolutely marvelous job as Editor of our Newsletter. She has not only worked with us in editing our articles, but has suggested topics and designed beautiful Newsletters.
I have had the pleasure of personally working closely with Heidi the last four years and can attest to her dedicated efforts on behalf of the Friends.
We thank Heidi for her hard work, devotion and time. We will miss you but want you to know we really appreciate all you have done for the Friends.
Our 2012 Scholarship Winners
Lori Bennett
At our Annual Meeting on May 23rd, the Friends of the Library awarded two $1,000 scholarships to local graduating seniors. This year's recipients are Ami Bhavsar and Rebekah Bissett.
Ami, a senior at Shenendehowa High School, is the daughter of Nita and Sanat Bhavsar of Halfmoon. She is a member of the National Honor Society, the Speech and Debate Club, the Tri-Music Honor Society, Science Club and International Service
Ami Bhavsar and Rebekah Bissett
Club. Additionally, she volunteers for several organizations, including CAPTAIN'S Teen Talk program, the Roanoke Hindu Temple, Albany Medical Center and the National Honor Society. She has also played Varsity Tennis and Track and Field. Ami will be attending the State University at Binghamton in the fall.
Rebekah, the daughter of David and Laurel Bissett of Clifton Park, has been home-schooled her entire life. She is an active member of the Clifton Park Community Church, where she serves as a student leader in the Youth Group Ministry, volunteer in the infant nursery, Vacation Bible School teacher and a participant in various missions organized by the church. She is also very involved in the Interact Club of Southern Saratoga, which is affiliated with Rotary International. Rebekah has participated in theater, show choir, and a mock trial team. In 2011, she received the Rotary Youth Leadership Award. This fall, Rebekah will be attending Houghton College
Both recipients wrote outstanding essays in response to the question, "What would it mean to you personally if there were no libraries?" Since English is not her first language, Ami shared the importance of the library in developing her sense of the language as a young child. As she matured, the library became a place where she could lose herself in books, complete research, and meet with peers to complete assignments. Rebekah began going to the library weekly as a little girl and participated in many of the programs. Her essay highlighted the importance of libraries over technology because of all that libraries can offer - knowledge, programs, and most importantly, people.
One of the highlights of this year's Annual Meeting was meeting these amazing young women. We are thrilled to award these scholarships to such worthy students to assist them in pursuing their educational goals.
Almost 50 students applied for the scholarships, which were established in 2008. Selection of the winners was based primarily on a personal essay about the library, although the committee reviewed a variety of criteria, including academic achievement, activities, awards, work experience and letters of recommendation.
Two scholarships are available annually for students who are either graduating from Shenendehowa High School or who reside within our Library tax district who may or may not be Shenendehowa students. We look forward to the continued success of these scholarships.
The Library Thanks the Friends

The Friends of the Clifton Park-Halfmoon Public Library plays a key role in making the Library so successful in the community. The Friends provide support for the Library in many ways including significant, consistent financial contributions to the audiovisual collection for over 10
Wilma Jozwiak and Alex Gutelius
years. In 2011, the Library loaned over 200,000 DVDs and over 66,0 00 audiobooks and music CDs. The Friends' generosity enables the Library to provide the community these much needed and well-used materials.
The Library Board of Trustees and the staff of the Library are very appreciative of the financial support for the audiovisual collection and for a variety of other programs and initiatives - many of which the Library would not otherwise be able to provide.
In 2011, the Friends made an extremely generous contribution towards the purchase of furniture and shelving for the Children's Library modifications. These changes in the Children's Library provide a much more effective use of the space and have also resulted in increased use of library materials, such as the Parenting Collection, because they are now more accessible. As the Library works to adapt to the changing needs of the community, the financial support of the Friends enables the Library Board to stretch existing funds for future projects.
The Friends have assisted the Library in presenting special author visits, including last December's program by The New York Times Crossword Puzzle editor Will Shortz. In addition to Shortz, the FOL and Library have hosted authors Lee Child, Laura Lippman, Nancy Pearl, Gordon Korman, Margaret Peterson Haddix and many more. Author visits can be costly, and would not be possible without the generous support from the Friends of the Library.
The FOL has also provided funding for a number of smaller initiatives through the New Library Projects Fund. This fund allows library staff to act on newideas or offer new programs such as the purchase of the costume for the Library's mascot Tad. Another example is the introduction in 2011 of Tadpole Readers, a summer reading program designed for pre-schoolers, which allows them to participate in the Summer Reading Clubs and develop essential pre-reading skills. Funding from the Friends provided registration packages and incentive prizes and last summer over 1,000 children, including pre-schoolers participated in the Summer Reading Clubs.
The Library benefits from the financial support provided by the Friends, but the hundreds of volunteer hours that are put towards the promotion of the Library are just as important. This promotion is manifested in many different ways, from book delivery for homebound patrons, to the distribution of thousands of books by Cathy Lawrence and her volunteers, to the successful Two Towns One Book program this year. The Library Board, staff and director are truly appreciative of the support the Friends provide for the library not only financially but as wonderful Library advocates.
This support is never more important than at budget vote time. The advocacy provided by the FOL is crucial in highlighting the Library's relevance and importance in the community. The Friends' Get Out the Vote Campaign has helped to ensure positive results for the budget vote over the past number of years and we look forward to the continued support and assistance for the upcoming vote on September 13, 2012.
The Doors to Learning
Rebekah Bissett, 2012 Scholarship Winner
Growing up, I went on weekly excursions to the library with my family. Enthralled by books and eager to read, I embraced these outings wholeheartedly. Every week I'd pile up all the books that I aspired to read and managed to haul them over to my Mom who would remind me that I could only take a few books and that I had far too many. Deciding which book I'd have to leave behind for another day was a monumental decision, but the expectation of next week's visit enabled me to make the choice and go home content. But what if the week came that I couldn't go back to the library? What if technology took over, suddenly making libraries irrelevant to a modern, progressive world full of e-readers and the Internet? What would it mean to a little girl who simply wanted reading to be limitless? If libraries ceased to be because of the expansion of technology, significant opportunities to learn and connect with the community would be lost, and that would be a dreadful thing indeed.
As I grew older, I continued not only to visit my local library, but also to participate in a variety of programs that they offered. I exhibited a photo in an art contest, joined a summer reading club, and represented a service club at a volunteer fair. Slowly, I began to understand what libraries are really about, and they aren't just about books. Libraries are about community. Reaching out to all ages, libraries bridge the age gap of generations. Rare is the place that interests both adults and children. One of my favorite places in the library is the children's section because it is so welcoming. Laura Bush once said, "Libraries allow children to ask questions about the world and find the answers. And the wonderful thing is that once a child learns to use a library, the doors to learning are always open." It's refreshing to see a safe place for students to come and learn or "find answers." These educational resources, however, are not simply for youth. Offering classes and resources for all ages, including seniors and other adults, the library promotes the idea that "you're never too old to learn." Despite these positives some people still view the library simply as a database, for research or facts. With the speed of the Internet and the amount of information available at our fingertips, some don't see the need to commute to the library. There is, however, a major difference between the library and Google: libraries are personal. An internet search engine cannot be equated to a physical library because the library is a place, not a computer screen, where people can come together to work, study, and be helped by other people.
Rather than dreading the effects of technology on the library, we should use technology to make it better and more effectual. Libraries should be about people and what they need to learn. So why not provide the community with e-readers or laptops to borrow? Or offer e-books to read? (Our Library does that!) Adding to the resources of the library doesn't mean getting rid of well-loved books; it simply gives us the chance to reach out to more people. We need libraries because they shape both the community and individuals. I spent a good amount of my childhood wandering the aisles, looking up titles and diving into new plot lines. Books I checked out with my library card have inspired me to become the person I am today. My first theatre production took place in the library and since then I've been in many other theatre productions. Libraries give people opportunities to grow, to engage, and to connect to other people right here in our community. Who would want to miss out on that?
Magnificent Canadian Rockies
Traveling with Rhona
Twenty-three travelers just returned from a once-in-a-lifetime trip to the Canadian Rockies, featuring an overnight on the Canadian VIA Rail, traveling from Vancouver, BC to Jasper, AB, and bus travel from Jasper to Calgary, BC. Highlights of the trip included a walk on the Columbia Glacier, a gondola ride to the top of Sulphur Mountain, stays at two Fairmont resorts, rafting on the Athabasca River, and unforgettable mountain scenery.
The FOL group will be returning to Italy in April 2013 with a new itinerary featuring the Italian Lakes, Cinque Terra, Tuscany and Venice. This is a small group tour with a maximum of twenty-four passengers so please contact Rhona right away if you would like to go.
Join the FOL travelers on a trip to New York on Sunday August 26 and visit your choice of two unique museums:
* The trip to visit the Museum of Tolerance, postponed earlier this spring, has been rescheduled for Sunday August 26. This museum illuminates the history of bigotry and racism throughout the world with a series of interactive exhibits.
* And if you can't travel abroad right now, you can still visit a bit of China with the FOL on the same date, Sunday, August 26, when FOL sponsors a museum trip to the Times Square Discovery Center to see an exhibit of the Terracotta Warriors.
The two museums are within walking distance of each other and are both close to Bryant Park.
If you would like to visit a mini version of France, come with the FOL to the New York Botanical Garden on Saturday October 6. The Botanical Garden has replicated Monet's garden in Giverny. Your admission gives you access to the entire 250 acres of exquisite displays. If desired, a visit to the Bronx Zoo can be substituted.
Each museum offer will cost in the range of $70 per person, with small discounts for students/seniors. Bus transportation is included in this price.
All details for these trips including pricing and itinerary can be obtained by contacting Rhona, Koretzky Forman, FOL travel coordinator by e-mail at [email protected] or by phone at 505-1303.
Safe travels wherever you may go, and remember: "Once seen is worth a hundred times talked about."
Starting Downhill
(Raging against the dying of the light)
Dan Riley
My wife mentioned recently that she thinks I'm heading downhill; I checked my dictionary. One of several definitions for the word downhill, is "progressively worse". I know what she meant; I recently celebrated my 87th birthday and the thought of having lived for over 31,800 days is a bit sobering. But hey, compared to others my age, I'm in pretty good shape, and in the time that remains, I'm trying to enrich my life and the lives of those around me. It's turning out that the two are not mutually exclusive.
The patients whom I visit in a local nursing home: stroke and heart attack victims, those suffering from dementia, Parkinson's, and kidney problems are remindful that we all share a common humanity and that I have a moral obligation to try to brighten their day . This weekly experience tells me that I'm a pretty lucky fellow, and yet as Elaine points out, I'm not wholly devoid of age-related symptoms myself.
A look in the mirror reveals a visage that no longer resembles the photo on my driver's license taken only five years ago. Alighting from my bed each morning is a reminder that arthritic pain goes with the territory.
I know that my night vision, driving skills and reflexes have deteriorated over the past few years. And I've arrived at that stage of forgetfulness that the senior publications say is normal for one my age, but nonetheless causes me some concern. The desire for a short nap in the afternoon - another hint that I'm not as young as I used to be. Interestingly though, an invitation to play golf will quickly nullify this need for a siesta. The concentration and physical coordination that golf requires keeps me alert and focused.
My daily regimen of pills - a blood thinner, two for the heart, a cholesterol buster, and a pain killer for my arthritis, along with my Pacemaker --- life-prolonging assistance provided by modern medicine giving me hope for the future. So I'm trying to accept the infirmities that come with aging; arise each morning with a plan for the day, then set about to accomplish
It. Always wear a big smile! This summer once again I'll be pursuing my 75-year obsession with golf, and looking forward to partnering with my son for the 25th consecutive year in my club's Member-Guest tournament.
Next week I'll visit my orthopedic surgeon for the annual cortisone shot in my shoulder --- whatever it takes!
Rain, Rain, Go Away!
The Plant Sale is Here to Stay.
Even though the Friends stealthily moved the Third Annual Plant Swap and Sale to June 2, the rain found us anyway - for the third year in a row! Fortunately, our intrepid volunteers and community gardeners ignored the rain - well, at least, bore with the rain - and came out to swap and buy plants and garden books and magazines. Our wonderful community gardeners brought some beautiful healthy plants, including perennial and annual flowers and herbs, house plants, and even a tree or two, as well as some terrific gardening books and magazines.

New Plant Swap Chair Cathy Fruhauf, also a Master Gardener with Cornell Cooperative Extension, brought a new organization to the process, making it easier to check in and check out with prized finds. A bevy of volunteers helped plan for the Swap and Sale and prep for it the evening before, as well as helping swappers and shoppers on Saturday. This year, the volunteer group included representatives from the group of teens who are helping establish an FOL Youth Membership. All in all, even with the rain, the sale was a success, raising money that will support summer reading programs for kids and helping beautify our community with plants. We hope to see you there next year!
Voter Information
Are you registered to vote? Residents who live in the Library district who are registered voters are eligible to vote on Thursday, September 13th, the date of our next Library budget vote.
It is also the day that we will elect 5 trustees to represent us on our Library Board of Trustees.
Anyone living (homeowners or renters) in the Library district is eligible to vote if they are registered to vote. Forms to register are available at the Library.
Support Your Community Center For Life Long Learning! Please save the date and vote yes.
Summer 2012 Issue
Upcoming Events
FOL Membership Renewal
Ongoing-do it today!
July 25 - FOL Board Meeting
August 22 - Joint Board Meeting and Supper 6:00 PM
September 1 - Newsletter Deadline
September 8 - GOTVote Signs Out
September 13 - Library Budget Vote, 7:00 AM - 9:00 PM, 1st Floor
September 13 - Mini Used Book Sale, 10:00 AM - 6:00 PM 1st Floor
September 13 - Volunteer of the Year Reception, Josephine Piracci Board Room
September 14 - Vote Signs Returned
September 24 - October 1 - Banned Books Week
September 19 - FOL Board Meeting
October 16-22 - National Friends of Libraries Week
October 16 - Two Towns One Book Contenders Revealed
October 19 -21 - Used Book Sale
Friday, Oct. 19th
1:00 - 4:00
Saturday, Oct. 20th
10:00 - 5:00
Sunday, Oct. 21th
12:00 - 3:00
Pavers Help us Celebrate
Pavers are the perfect fit for a noteworthy occasion! They may be purchased in varying amounts from $50 - $200 based on location (Entryway, Flagpole, Reading Garden) and are appropriate for birthdays, anniversaries, graduations, retirement or any special celebration. Informational brochures may be found on the Friends' website and at the Library. Pavers are the perfect gift for a noteworthy occasion of a friend or family member, or as a memorial to the passing of a loved one.
Those of you who have generously donated to the FOL Paver Fundraiser since its beginning in 2006 will now find it easy to locate the paver you have purchased using the new paver map. The map is based on a grid pattern that will help you locate your paver. Simply ask for a copy of the map at the Welcome Desk.
Outreach Service
Enjoy Reading? The Friends of the Library will deliver books to people who are unable to get to the Library. If you are interested in receiving this Outreach service or know anyone who might benefit from this service, please call Lou Ann Stewart at the Library, 371-8622.
Library Trustee Candidates Sought
The Board of Trustees of the Clifton Park-Halfmoon Public Library are seeking candidates for five library trustee positions that expire on December 31, 2012. Four of the trustee openings represent Halfmoon and one represents Clifton Park. Two of the Halfmoon positions will be for the four remaining years of a five year term and the other two Halfmoon positions for five year terms. The Clifton Park position will be for the four remaining years of a five year term.
In order to qualify, candidates are required to be eligible voters residing in their respective towns within the boundaries of the Library Tax District. Interested individuals can obtain a nominating petition at the Ask-A-Librarian Desk beginning July 2, 2012. For more information, please contact Library Director, Alex Gutelius at [email protected] or 371-8622.
Board of Directors
Wilma Jozwiak, President
Jo Anne Robbins, Past President and Get Out the Vote
Ann Christoffel, President Elect and Used Book Sale
Bernie Grossman, Vice-President and Liaison to Board of Trustees
George Pawlowski, Treasurer
Lori Bennett, Secretary and Scholarship
Linda Conklin, Two Towns One Book
Ellen Burns, Events and Fundraising
Toby Elman, Publicity
Andres Harnecker, Social Media and Technology
Rhona Koretzky, Travel
Chris Seibert, Youth & Families
Cathy Lawrence, Outreach
Kathy Adam, Library Liaison
FOL Committee Chairs
Corinne Acker and Susanna Brooks, Hospitality Co-Chairs
Kathy Burns, Volunteer Coordinator
Kara Parnett, Historian
Janice Jaskolka Golden, Paver Project Coordinator
Jo Anne Robbins, Newsletter Editor
Fei Xie, Graphics Support
Joseph Conroy, Technical Support
Jo Anne Robbins, Ann Christoffel and Joe Clancy, Used Book Sale Team
Wilma Jozwiak, Jo Anne Robbins, Ann Christoffel and Andres Harnecker, Technology Team
Linda Maher, Judith Farrell, Lisa-Marie Oddo, and Sandra Wallace, Membership Team
Jo Anne Robbins, Ann Cocca, Get Out the Vote Team
Give an FOL Gift Membership
Every Friend is a new door to a different world. Give a gift membership to a friend and share your world. A special event will be planned for new members in 2012.
Membership News
New Membership Team: When Membership Chair and FOL Board Member Lynn Racht stepped down from the position earlier this year, the Friends reassessed the membership position and decided that time had come to pull together a team to manage the rather sizable job. We have been able to identify a team of four who will be collaborating to make it all work.
Linda Maher and Judith Farrell will be managing membership database inputting and mail merge activities. Linda and Judith will ensure that information from membership forms is up to date in our database, produce thank you letters and send membership cards, as well as producing membership lists and mailing labels when needed by Committee Chairs.
Sandra Wallace will manage the Membership Table at Used Book Sales, ensuring that members are vetted for early entry into sales on Friday. Sandra's job includes finding additional volunteers to help her at the Membership table.
Lisa-Marie Oddo has agreed to become Membership Drive Coordinator. Lisa-Marie brings ideas from the library where she previously lived, so be looking for some new bells and whistles when our Membership Drive begins in the fall.
Youth Membership Planning: We are also excited about our new FOL Youth Membership that's under development: During 2011, FOL put out some inquiries to see if there was interest in the formation of a Youth Membership. Livy Acker, one of the survey respondents, approached FOL in April to initiate the development process. The teens will be presenting their proposal for membership structures and activities to the Board and the Library within the next month or two, and will be hosting bake sales and other fundraisers to help with the cost of getting started. The teens have already pitched in to help with the Plant Swap held June 2. The FOL Board is very excited to see this level of interest and look forward to watching this new endeavor unfold!
About Book Friendly
* Book Friendly is published quarterly, in January, April, July, and October.
* Authors' writings do not reflect the views of the Friends of the Clifton Park - Halfmoon Public Library.
* Authors retain rights to all their own work.
Works and photos are printed with permission of authors.
Book Friendly is online at:
http://www.cliftonpark.org/friendsofcphl
Writers
Book Friendly is always seeking original writing. We accept: book reviews, poetry, articles, memoirs, and short stories
Email submissions to:
I prefer Microsoft Word format.
Call (518) 952-7077 for info.
Please include a statement granting Book Friendly permission to print your work.
The deadline for the next issue (October) is September 1st.
FOL Mission
The mission of the Friends of the Clifton Park - Halfmoon Public Library, Inc. shall be to act as a bridge to the community by:
1) Increasing public awareness of, focusing attention on, and expanding the use of the Clifton Park - Halfmoon Public Library.
2) Initiating, organizing, promoting, and encouraging cultural and educational activities.
3) Procuring gifts and endowments for the Clifton Park - Halfmoon Public Library, as well as raising funds to support certain Library activities.
Introducing New Board Member Chris Seibert
Chris grew up loving to read. She found the library to be a great place to learn and expand her knowledge. She often took advantage of the study rooms at the library to do her homework both while in school and in college. So it is no wonder that Chris finds herself, after recently retiring, volunteering with the FOL to support the Clifton Park - Halfmoon Public Library and its staff.
Her career highlights included service in the United States Marine Corps living and working with people from all over the world. Once discharged, Chris returned to New York State where she worked for the NYS Comptroller's Office for 26 years. While working, Chris attended and graduated from Siena College in Loudonville with a Bachelors of Science degree in Marketing & Management.
Serving the Friends as Children and Families Chair, she recently visited the Children's Museum in Saratoga as well as the Children's Museum in Glens Falls. She has taken the list of museums for which the library currently holds passes and plans to travel to each of the museums so that she can gather and provide first hand information to those interested in visiting the museums. She also intends to work with our patrons to improve awareness of the Museum Pass Program and, branching out, researching and investigating additional museums that may be of interest to our patrons.
Help Wanted
If you have a few hours available and you'd like the opportunity to help the Friends and the Library, we have some opportunities for you!
Used Book Sale Management Team: Used Book Sales are the Friends' most successful fundraisers. Now that Jo Anne Robbins has accepted the position of Editor of our Book Friendly newsletter, a position has opened up in the Used Book Sale Management Team. The job involves collaborating with other Management Team members in planning sales and book room organization, as well as being part of a sorting team and helping with our book sales.
Assistant Treasurer: Our Assistant Treasurer, Andres Harnecker, has agreed to become Coordinator of Social Media for the Friends, a job that will help us become more active with Facebook, Twitter, and other electronic communication and collaboration sites. The Assistant Treasure works with Treasurer, George Pawlowski, to learn the ins and outs of our financial software and reporting system, and will participate with George and other Friends Board Members in developing our budget and managing our finances.
Get Out the Vote Team: We are looking for a volunteer interested in working with our GOTV team to plan our future campaigns in support of our Library. The planning process begins in June and the work is completed for the year following the vote in September.
Book Friendly
e-Edition
A Benefit of Your Friends of the Library Membership
Links
Summer Reading Photo Contest
It's summertime, and your reading should be easy, relaxing, and lots of fun. No doubt, you will be taking some great photos of all your activities. The Library would like to see a few of your best shots. They are sponsoring a Summer Reading Photo Contest! You can submit pictures all of July and August, so start taking some good ones! For additional information, visit the following link:
Banned Books Week
This year marks the 30th anniversary of Banned Books Week and the theme is "30 years of Liberating Literature." Since the inception of Banned Books Week in 1982, libraries and bookstores throughout our country have organized local read-outs as part of the celebration.
This year, for the first time, readers from around the world will be able to participate virtually in Banned Books Week, Sept. 24 - Oct.1. During the week, readers will be able to proclaim the virtues of their favorite banned books by posting videos of themselves reading excerpts to a dedicated YouTube channel.
Additional information and resources are available at the American Library Association website:
Celebrate the freedom to read!
Library Budget Vote
Thursday, September 13, 2012
The Friends of the Library is a 501 (c) (3) Organization