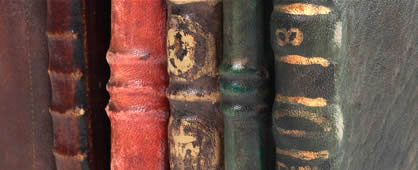 Two Towns - One Book Coming Events
by Linda Conklin
The Two Towns-One Book program is going strong! Have you read The Book Thief yet? A "Books and Brunch" affair at the VISTA Restaurant at the Van Patten Golf Course was held last month. The event was attended by 65 people, many of whom were book club members, and others who were book lovers. They were treated to accordion music provided by Arno Hiris, delicious food, spring flowers, butterflies and interesting small group discussions of The Book Thief. Some comments from those attending were, "This is a great program/community activity. I look forward to it becoming an annual event. It is great to meet other local book lovers."
Coming up on Tuesday, April 3rd at 7 PM at the Library is the Two Towns-One Book author event - a discussion with Markus Zusak, author of The Book Thief. We are using SKYPE technology via computer to bring the author to you from his home in Australia. Friends of the Library will provide refreshments. Eastline Books will sell copies of The Book Thief containing author signed bookplates following the session. Registration is required. You may submit an author question beforehand when you register.
Don't miss the Two Towns-One Book staged reading of The Book Thief presented by the Not So Common Players on Wednesday, April 25th at 7PM at the Library. Join the Not So Common Players as they bring The Book Thief to life. Their performance will leave you hanging and wondering what happened next. We recommend that you register for this event as well.
A bus trip to the Museum of Tolerance in New York City has been arranged for Sunday, May 6th. Enhance your Two Towns-One Book experience by joining in a bus trip to New York City to visit the Museum of Tolerance. Interactive exhibits and a guided tour will bring to life the themes of The Book Thief: the power of knowledge, the horror of racism and the human spirit to transcend all. See "Travel News" on page 3 for the details
Two Towns - One Book
Kids Read, Too
By Carol Davis

The Kids Read, Too sub-committee of the Two Towns - One Book project have chosen companion books for different age groups so our youth can join in the community conversation about the themes and issues raised by the adult book, The Book Thief.
The book, The Butterfly, by Patricia Polacco was recommended for grades 3-6. The book is about a French girl, Monique, whose family is hiding a Jewish family. A friendship develops between Monique and the Jewish girl, Sevrine. When they are discovered, the family must flee. The butterfly symbolizes freedom and friendship.
1,500,000 innocent children perished in the Holocaust. In an effort to remember them, the Holocaust Museum in Houston is collecting 1.5 million handmade butterflies to display. We are encouraging everyone in our two towns--adults, teens, children-- to make butterflies and bring them to the children's room at the CPH Library. We will display them and then send them to Museum where they will join the other butterflies from around the nation.
You can use a template available at the library, or make your own butterflies, no larger than 8x10. Kids, parents, and grandparents can make as many as they like .The butterflies will be mailed at the end of April. More information is available at http://www.twotownsonebook.org and the Holocaust Museum Houston.
FOL Plant Swap & Sale
JUNE 2, 2012
by Wilma Jozwiak
It's Spring, and time to think about plants! Mark your calendars for the Friends' Third Annual Plant and Garden Goody Swap & Sale held each year on the first Saturday in June, which this year is June 2nd. The event, held under the Library's front porch, begins at 9:30 am and ends at 2 pm.
If you're a veteran gardener with a perennial garden, you'll soon be wondering what to do with the little plants that reseeded themselves outside their invited areas. We have a great idea: pot them up, and bring them to the Swap. And if you overdid it with vegetable seedlings, don't worry - we'd love to have those as well!
Anyone who brings plants may take home equivalent plants in swap. Any plants you bring that are not taken in swap may be left to be sold. Each year we have a lot of folks who don't have plants to swap, and the healthy plants brought by our swappers help them fill their gardens.
Plants are categorized by size and relative rarity into four groups, with small plants at fifty cents, medium plants at a dollar, larger plants at two dollars, and rare/ unusual/very large plants specially priced, but still reasonable. Plants may be brought to the Library as early as 9 am, but will be accepted throughout the morning.
We are also accepting gardening books and magazines for swapping. Gardening books may be brought in for donation at any time and placed in our book donation site near the Welcome Desk, but please hold onto magazines until the day of the sale, since we can't store them.
If you have any questions, or would like to volunteer to help plan or staff the plant swap, please contact us at:
Join the Friends for Our Annual
Springtime Celebration!
Wednesday, May 23, 2012 - 7:00 PM
We hope you will join the Friends of the Library on Wednesday, May 23rd, at 7 pm for our Annual Springtime Celebration. We want to introduce you to our Board and other dedicated volunteers who support the Clifton Park-Halfmoon Public Library with significant contributions of time, talent and treasure. We will be honoring our 2012 Community Scholarship winners and their families, recognizing our generous donors, and introducing new Board members.
Members of the Friends who are active volunteers, members of the Library Board of Trustees, and Library staff are encouraged to attend and participate in the discussion; if you are a member of the Friends who has not yet participated as a volunteer, we hope you will join us to learn more about opportunities to become more active. As always, our Hospitality Committee will be providing delicious refreshments! The Celebration will take place in Program Rooms C & D on the second floor. Please register through the Library website calendar or by calling the Library at 371-8622. The deadline for registration is May 16th. We hope to see you there!
Celebrating Commitment, Service, and
Contributions to our Library Community
FOL Help Wanted
The Friends of Library needs good volunteers, but now we are looking for people with very specific skills. These positions can be FOL Board positions, but board membership is not required.
Membership Chair: The Membership Committee is very important to the Friends. Because this task is complex, it is possible to have two Co-Chairs to assume the responsibilities, which include:
Manage the membership databases. This requires a working knowledge of Access and Excel databases and Microsoft word, OR computer literate and interested in learning the databases. Tasks include:
--Inputting information from membership forms
--Using mail merge in Word, create and mail personalized thank you letters with membership cards
--Providing reports from the database for the Board
--Creating and mailing labels for newsletter and other mailings
Manage membership drives and membership renewal campaigns:
--Create and print letters and mailing labels
--Arrang for and manage "mailing parties" to stuff, label, and stamp renewal notices
--Arrange for staffing of the Membership Table on the first day of three large scale Used Book Sales.
--Provide a list of current members to check against.
--Arrange for three volunteers to be present on Friday of the sale from 11 am to 1 pm to help members renew or new members join.
Bulk Mailing Processor:
This position's responsibility is to sort and label prepared bulk mailings, and then deliver them to the Post Office. The FOL sends about four bulk mailings a year, with over 200 pieces. Other volunteers stuff, label and stamp the bulk mailings. The Bulk Mailing Processor needs to be famil- iar with Post Office Bulk Mailing procedures, or be willing to learn them.
If you are interested in one of these positions, please contact us at
[email protected]
. We are looking forward to hearing from you!
.
FOL Travel News
Sunday May 6--Two Towns - One Book and the Friends are sponsoring a visit to the Museum of Tolerance in New York City. This experience will illuminate the reading of the book chosen for the first community read -- The Book Thief. For more information about the Museum of Tolerance see the museum website: http://www.museumoftolerancenewyork.com. The bus will leave the library parking lot on Sunday, May 6th at 7:30 AM with an 11:30 AM tour appointment at the museum, and will leave the city for return to Clifton Park at 6:00 PM.
The price for this trip is $65 for adults, $63 for seniors/students, which includes bus, a docent-led tour and interactive exhibits. The tour is an intense experience and is not recommended for young children. Reservations can be made by e-mailing Rhona at [email protected] or calling 505-1303. Payment is due upon reservation and early booking is advised.
May 26: Twenty two adventurers are set to travel to the Canadian Rockies from May 26-June 3 for the next FOL sponsored extended trip. Watch for an announcement about the 2013 opportunity!
Join these trips and enjoy a celebration of museums and literature!
The Art of Re-reading

By Keith Willis
There are always things that we look forward to with eager anticipation. That first date with that special someone we've admired from afar for so long. The birth of a first child. A weekend away from it all. The release of a new book by a favorite author. I am filled with such anticipation at the moment, as I count down the days until the release of Lauren Willig's new book in the Pink Carnation series, The Garden Intrigue.
But sometimes I am filled with even more anticipation as I contemplate the opening pages of an old and cherished favorite book that I've decided to re-read. Vistiing old friends, going back to those well-worn scenes that I remember so well.
I've been there and done that, covered that ground, practically memorized the scenes or the dialogue. I can't tell you how many times I've made the dangerous trek to Rivendell and beyond with Frodo and Sam. Or sat quietly in the corner of Nero Wolfe's office in the old brownstone on West 35th Street (on one of the yellow chairs, of course), watching the food-loving, orchid-loving, supremely intelligent Wolfe call all the suspects together and proceed to deduce the identity of a cold-blooded killer from nothing more than a dropped word. Or walked the mean streets of Ankh-Morpork with Sam Vimes as he shelters out of the rain in the lee of a building and smokes a foul cigar while doggedly searching for an elusive breaker of The Law.
And it doesn't matter how many times I've read a book before. I still get a frisson of excitement as I read that opening sentence from LOTR: "When Mr. Bilbo Baggins of Bag End announced that he would shortly be celebrating his eleventy-first birthday with a party of special magnificence, there was much talk and excitement in Hobbiton." Even though I know what's going to happen, it doesn't matter. It's a feeling of warmth. Of belonging. Of being home, being where everyone knows you. It's taking that journey with old friends that matters. It's like going to visit a favorite old uncle - you know what chestnut of a joke he's going to tell you even before it leaves his mouth, 'cause he's told it a hundred times before. But it's still comforting in its own way.
Some people only want to break 'new ground', and I can appreciate that. I love to read a new book as much as anyone. It's exhilarating to open the pages of a new book and visit uncharted territory. But, in a year or two, I'll start thinking 'hey, wouldn't it be fun to go back and read...whatever it happens to be... again?' To check in on those old friends, see how they're holding up. And back I go. Maybe it's an addiction? I don't know. All I know is, I can't stop re-reading. And I love it.
Used Book Sale News
Our Winter 2012 Used Book Sale, held on February 3 - 5, was a great success. Thanks to your generosity, our profit totaled just over $6,000. This was the first sale we have had since we reorganized our Friends' Book Room. We looked to you, our customers, for feedback on how we can improve our sales in the future. Over 100 of you returned responses to our survey.
Survey Input: Books are sorted and shelved by predetermined category and location. Based upon patrons' survey input during our February sale, some changes have been made in the location of books in the Book Room and in the large room during our sales. A map of the book sale will be posted to help customers determine the location of book categories more easily.
* Trade Books are now shelved on the wall near the FOL office alcove.
* Next to the Trade Books are the hard cover mysteries,
* Around the wall toward the door to the Community Rooms is the hardcover fiction. Hard cover fiction is also shelved on the wall to the right of that door.
* Next is shelved paperback fiction. Fiction is sorted in alphabetical order by the author's last name.
* All non-fiction is sorted by topic and boxed. During our three-day book sales, the boxes of non-fiction books will be displayed on tables in Meeting Rooms A & B.
* Adult CDs and books on CDs are shelved on a large cart labeled for that purpose.
Future Sales: In the past, the FOL has held its three-times-a-year Used Book Sales in the Library Community Rooms and the FOL Book Room. Going forward, One-Day Sales will be scheduled as needed and announced to the public at least two weeks prior to the sale. One-Day Sales may take place on the first floor in the alcove near the used book kiosks, or in the FOL Book Room on the second floor.
Book Donations: Book donations are received daily at the Welcome Desk. They are taken to the book room, sorted and shelved. This is a huge job involving many hours and many volunteers. Two weeks prior to a sale and the week following a sale, patrons are encouraged to hold onto their donations to give our volunteers the time needed to set up and take down our book sale from the Library Community Rooms. We sincerely appreciate your assistance in making our UBS a great experience for volunteers and patrons.
Pricing of Books: The FOL UBS Committee recently decided to increase the price of Trade Books from $ .50 to $1.00. This decision was made after researching what other book sales in the area were charging for their books. Pricing of other books remain the same.
Special Books: Hard Cover $3.00 - $7.00; Soft Cover $2.00
Other books: Hard Cover $1.00; Soft Cover $ .50
Trade Books: Soft Cover $1.00
CDs/DVDs: Sets $5.00; Single item $2.00
Special Book Categories include: 1) large coffee table books, 2) art books in excellent condition, 3) special book sets, 4) author signed books, 5) first editions, and 6) leather bound books.
Pre-Sale for FOL Members: The FOL Used Book Sale on Friday begins at noon for FOL Members Only. Members will be allowed to purchase up to 50 books during the Members Only Pre-Sale opportunity. Members will be allowed to bring along two boxes for their books. Boxes should be labeled with the owner's name. One box may be carried into the book room. The other may be placed on the stage in A & B. The stage will be empty to allow members to store their boxes during the pre-sale. Beginning at 12:45 PM, doors will close for 15 minutes to allow time for volunteers to neaten the books and complete sales. In fairness to our other customers, FOL Members may not stack/store books during the Members Only Pre-Sale for later purchase during the open book sale hours. However, FOL members are welcome to come back to the sale at 1:00 PM to gather and purchase as many books as they like.
As you know, all proceeds from the sales are used to fund Library programs, activities and equipment purchases that the Library would not be able to fund through their budget. Although the sales take place during a designated period, three times a year or more, a dedicated group of volunteers works year 'round. They sort and shelve books. They make arrangements for book donations to needy organizaitons. They set up each sale and assist customers in numerous ways. We sincerely thank our loyal, hard working volunteers for their efforts in making our FOL Used Book Sales a huge success.
Finally, thanks so much to all of our FOL Used Book Sale customers who faithfully donate books and attend our sales.
The FOL Outreach Committee: Providing Support to the Community in Many Ways

Most of us are pretty fortunate in our ability to access the opportunities available at the Library. Just think about how frustrating and isolating it would be if you were unable to make the trip to the Library. Or what if you could no longer see well enough to read? What if you were trying to establish a library for a new home to support veterans of the Armed Services, or you were providing services to people in the community who have hit a rough patch? People who find themselves in these situations have been on the receiving end of Outreach, a Friends committee that often gets little publicity.
Outreach Committee Chair Cathy Lawrence recently provided the Board with a retrospective report covering the past 14 years, from 1997 through 2011. Just for starters, the Committee facilitated the donation of 14,084 books, 412 magazines, 18 tape recorders, 3 CD players, and 7 headsets. They have provided monthly delivery of reading materials to home-bound individuals and 4 senior sites. They have facilitated monthly dog therapy classes and monthly remembrance classes, and developed the first New Baby program at the Library. The list could go on and on, but perhaps the best way to tell you about the work of the wonderful volunteers who make up this committee to let recipients tell you in their own words:
"I count my blessings, not as often as I should, but when I do, I count you ladies more than once."
"In the words of Robert Browning - How do I love thee? I love you for making one day in the month so enjoyable for me, and something to focus on 'til the next time around."
"It does not seem possible that you have been delivering books for six years. It means so much that you do not just deliver and collect the books and leave. I enjoy our conversations and laughter so much!"
"You are like the postal delivery employees; you are out in all kinds of weather."
Clearly, the efforts of this committee are greatly appreciated by the people it serves, but they are not the only ones who benefit. Let some of the Outreach Committee's volunteers tell you what their work means to them:
"I've been with Outreach since 2006. Because I like to interact with people and try to give back something to my community, I've offered my time to outreach projects such as Scholastic Book Sales, assisting at Cheryl's Lodge at Christmastime, wrapping and selecting gifts with children for parents and delivering books to residents at Marina Woods. That is a once a month visit eagerly awaited by the residents. We have found a common bond through books. I get back much more than I give by reaching out to these projects."
"I have been with the Outreach program since 2000. Because I strongly believe in the power of words, I enjoy associating with the community through devoting time to Cheryl's Lodge at Christmas, in the children's program, and especially with the food pantry projects such as their Mother's Day offerings."
"I moved to Clifton Park in the spring of 2006, and I started to volunteer with Outreach the following year. I bring books to and from the library to residents at Coburg Village. I feel this is a very positive way of making the library and its resources available to residents of Clifton Park, residents who without this service could not enjoy reading books, and the discussions that they had always been accustomed to. I must add, my participation at the Christmas after school program at Cheryl's Lodge is more rewarding to me than I can say. This is a really good thing that we do! I have so enjoyed being a part of this Outreach group."
If you should find yourself in need of a little help to access library services or know someone else who is, please don't hesitate to contact Lou Ann Stewart at 371-8622 or the Friends at [email protected].
Spring 2012 Issue
Upcoming Events 2012
FOL Membership Renewal
Ongoing-do it today!
April 3, 2012
Markus Zusak
SKYPE Author Event
Reservations Please
April 25, 2012
Not So Common Players
Staged Reading of
The Book Thief
Reservations Please
May 6, 2012
Bus Trip to NYC
Museum of Tolerance
May 23, 2012
FOL Annual Meeting
A Springtime Celebration
Reservations Please
June 2, 2012
Annual Plant Swap & Sale
Update on Pavers
Those of you who have generously donated to the FOL Paver Fundraiser since its beginning in 2006 will now find it easier to locate the paver you have purchased. Library intern, Kevin Giampa, a SUNY graduate student, working under the supervision of Ann Cocca, has developed a map based on a grid pattern which will help you locate your paver.
Pavers may be purchased in varying amounts from $50-$200 based on location (Entryway, Flagpole, Reading Garden). Informational brochures may be found on the Friends' website and at the Library. Pavers are the perfect gift for a noteworthy occasion of a friend or family member, or as a memorial to the passing of a loved one.
Outreach Service
Enjoy Reading? The Friends of the Library will deliver books to people who are unable to get to the Library. If you are interested in receiving this Outreach service or know anyone who might benefit from this service, please call Lou Ann Stewart at the Library, 371-8622.
Membership Renewal Time!
It's time to renew Friends of the Library memberships, which run from January 1st to December 31st each year. As members, we accomplish a great deal for the library and the community. Here are a few of our activities:
* Providing outreach programs for those without easy access to the library;
* Contributing ongoing support to the library with fundraising;
* Providing volunteers for special projects;
* Sponsoring author events;
Awarding two annual community scholarships;
* Running used and new book sales at various times throughout the year.
As a Friend of the Clifton Park-Halfmoon Library, you have played a critical role in making our library a vibrant resource to our community. We'd like to sincerely thank you for your membership. We can't do it without you!
To renew, simply download the membership form and return it with your membership donation to the Library at 475 Moe Road, Clifton Park, NY 12065.
You may also pick up a form from one of the FOL displays at the Library.
Book Friendly

· Book Friendly is published quarterly, in January, April, July, and October.
· Authors' writings do not reflect the views of the Friends of the Clifton Park - Halfmoon Public Library.
· Authors retain rights to all their own work.
· Works and photos are printed with permission of authors.
Book Friendly is online at:
http://www.cliftonpark.org/friendsofcphl
Board of Directors
Wilma Jozwiak, President
Ann Christoffel, President Elect & Used Book Sale
Jo Anne Robbins, Past President, Get Out the Vote & Used Book Sale
Bernie Grossman, Vice President
George Pawlowski, Treasurer
Lori Bennett, Secretary & Scholarships
Ellen Burns, Fundraising & Events
Linda Conklin, TTOB
Toby Elman, Publicity
Andres Harnecker, Assistant to Treasurer
Christina Seibert , Youth and Families
Rhona Koretzky, Travel
Cathy Lawrence, Outreach
Lynn Racht, Membership
Kathy Adam, Library Liaison
FOL Committee Chairs
Corinne Acker & Susanna Brooks, Hospitality


Kara Parnett, Historian


Kathy Burns, Volunteer Coordinator
Janice Jaskolka Golden, Pavers

Kit Ketchum,
Membership Assistant


Heidi Muir, Newsletter Editor

Fei Xie,
Graphic Artist
Give an FOL Gift Membership
Every Friend is a new door to a different world. Give a gift membership to a friend and share your world. A special event will be planned for new members in 2012.
Book Friendly e-Edition
A Benefit of Your Friends of the Library Membership
Links
Thank a Librarian
It's National Library Week, April 8 - 14
By Wilma Jozwiak
Each year since 1958, the American Library Association sponsors a week to highlight and recognize the value of libraries in our communities, our schools, and our institutions. This year, National Library week is April 8 - 14. Those of you reading this newsletter already agree with the week's motto: "You belong @ your Library!"
The Friends of the Library recognize the vibrant presence of the Clifton Park Halfmoon Library in the com- munity; in fact, the Friends' mission is to spread the word about the Library and advocate for it in every way we can. This week, though, we'd like to turn the spotlight on the people who are the core of the Library. Our Library staff are without parallel, Along with their knowledge and skills, they bring a deep commitment to the community that shines through their interactions with us, the patrons. So, take the opportunity this week to say thanks, and remind your friends and family that "You belong @ your Library!"


Writers
Book Friendly is always seeking original writing. We accept: Book Reviews, Poetry, Articles, Memoirs, Short Stories
Email submissions to:
I prefer Microsoft Word format.
Handwritten/typed manuscripts are also accepted. Call (518) 373-8170 for info.
Please include a statement granting Book Friendly permission to print your work.
Deadline for the next issue (July) is June 1st.
FOL Mission
The mission of the Friends of the Clifton Park - Halfmoon Public Library, Inc. shall be to act as a bridge to the community by:
1) Increasing public awareness of, focusing attention on, and expanding the use of the Clifton Park - Halfmoon Public Library.
2) Initiating, organizing, promoting, and encouraging cultural and educational activities.
3) Procuring gifts and endowments for the Clifton Park - Halfmoon Public Library, as well as raising funds to support certain Library activities.
Save the Dates
FOL Used Book Sale Schedule
Please save the dates for our future FOL Used Book Sales!



For each three-day sale, the following schedule prevails:

Friday 12:00 Noon - 12:45

FOL Members Only Pre-Sale

Friday 1:00 PM - 5:00 PM

Saturday 10:00 AM - 4:00 PM

Sunday 12:00 Noon - 3:00 PM

Dates for Future Sales 2012

June 8 - 10

September 9 One Day Sale 10am-8pm October 19 - 21

Dates for Future Sales 2013

January 18 - 20

February 14 One Day Sale 10am-8pm June 7 - 9

October 4 - 6

.
SAVE THE DATE
LIBRARY BUDGET VOTE
THURSDAY
SEPTEMBER 13, 2012
7:00 AM - 9:00 PM
One day each year, you can make a difference.
The Friends of the Library is a 501 (c) (3) Organization