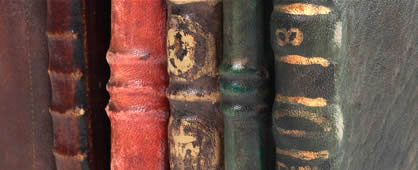 Two Towns One Book Announces
the First Community Wide Read!
by Linda Conklin
The Two Towns - One Book Committee is pleased to announce the winner of the first community-wide read: The Book Thief by Markus Zusak. Its main character, Liesel Meminger, a foster child living outside of Munich, scratches out a meager existence for herself by stealing when she encounters something she can't resist - books. With the help of her accordion-playing foster father, she learns to read. Liesel shares her stolen books with her neighbors during bombing raids, as well as with the Jewish man hidden in her basement before he is marched to Dachau.
Impossible to put down once you start reading, The Book Thief is one of those books that linger in your mind long after the final page. Its characters stay with you. It is a story about words, the power we give them, and the magic they carry in their own right. A testimonial for the indestructible human spirit, this is a book with a unique premise that keeps the reader's attention about a time in history we can never forget. It's heartwarming and heartbr
eaking.
The Book Thief was chosen from a group of five worthy contenders including The Guernsey Literary and Potato Peel Pie Society, Extremely Loud and Incredibly Close, The Immortal Life of Henrietta Lacks and Peace Like a River. Thanks to everyone who participated in the voting process.
The TTOB Steering Committee is putting together a variety of programs that will foster lively discussion and be relevant to the book's themes and setting. These programs will be announced after the New Year.
Additionally, the Committee has selected companion books so younger children can participate in the community-wide read experience. Wolf by Becky Bloom has been chosen for children in grades K-2. For children in grades 3-6, the selected books are Number the Stars by Lois Lowry and The Butterfly by Patricia Polacco. Children's programs will take place in early 2012.
The Friends of the Library have partnered with numerous community organizations in this reading initiative, namely: Clifton Park - Halfmoon Public Library, Town of Clifton Park, Town of Halfmoon, Halfmoon Senior Center, Shenendehowa Adult Community Center, YMCA of Southern Saratoga County, CAPTAIN Youth & Family Services, East Line Books and Shenendehowa Central Schools.
Two Towns - One Book: Clifton Park & Halfmoon Read! was created to bring the people in our Library community together through shared reading and discussion of a common book. We intend our program to be rich enough to inspire stimulating dialogue and extensive programming. Please read the book and join the conversation.
If you are interested in working on one of our committees, please contact Linda Conklin at [email protected]. For additional information on Two Towns - One Book, visit our web site: www.twotownsonebook.org.
New Library Project Fund
by Wilma Jozwiak
You probably know that the Friends of the Library hold fundraisers all year to support projects the Library could not otherwise manage. Perhaps you'd also like to know just how far a small amount of money can go.
Let's look at one small part of FOL's support to the Library, the "New Library Project" fund. This fund was established in 2010 so that Library staff would have $5,000 each year to try new things without having to go before the FOL Board to ask for funds for each one. So far in 2011, $3,335 of the fund has been committed:
$1,335 allowed the Library to add new elements to the Summer Reading Club, including $600 for Tadpole Readers (a summer reading club for pre-school students), $475 for a stage presentation of the play Peter Pan featuring Summer Reading Club participants, and $260 to provide incentives for continuation of the Teen Summer Reading Club;
Ten colorful resin Adirondack chairs werepurchased for the Reading Garden for $150 to provide comfortable and flexible seating;
If you dropped by the Library for Farm Fest and took advantage of the cider donuts, apples, cider, and coffee, you can thank the Friends for the $350 that made the goodies possible;
And still to come is the 5th Anniversary Event (5 "Moe" Years and Counting) - $1,500 from the FOL New Library Project fund will support a variety of events and activities that will be fun for all of us this December.
So the next time we remind you that it is time to renew your Friends of the Library membership, invite you to shop at our Used Book Sales, or offer Friends' merchandise like tote bags or note cards, remember how much can be done with the funds to make our Library the best possible resource to our community!
Save the Date! June 2, 2012
FOL Plant Swap and Sale
by Wilma Jozwiak
Most of us who garden are saying a sad goodnight to the flowers and plants we tended this spring and summer, so it may seem like a long time until spring, but really, it isn't, and it is definitely not too early to mark your calendars for our third Plant Swap and Sale! It will be held on Saturday, June 2, 2012 from 10 am to 1 pm.
We really count on library patrons who are gardeners to think of us in the early spring. When you are wondering what to do with the flowers that need to be divided, pot them up, and bring them to the swap and sale! Everyone who brings something to swap will be able to choose a plant of similar size or value to take home. Those plants that are not adopted by swappers will be available for sale at very reasonable prices. Think about bringing extra vegetable seedlings as well - many families are starting kitchen gardens, and are looking for healthy young plants.
In the past, we have also accepted "garden goodies" (tools, pots, et cetera) for swap or sale, but they have not been popular items. For that reason, we can accept only plants and gardening books and magazines for swap or sale this year. Gardening books and magazines can be dropped off at any time (clearly marked "for the plant swap") because they can be stored in our book sale room. Plants can be dropped off as early as 9 am on the day of the sale.
We can also use volunteers! If you are interested in helping on the day of the sale, please let us know. You can leave a note for the Plant Swap Committee at the Welcome Desk or send us an email at [email protected].
In addition to working at the Swap and Sale, the Committee is doing some gardening around the Library. Recently, members of our Plant Swap Committee planted almost 900 spring bulbs in the Reading Garden, so keep an eye open this spring to see what this committee is accomplishing in addition to the Swap and Sale!
So, if you are a gardener or would like to become one, we would love to see you on Saturday, June 2, from 10 am to 1 pm!
Friends of the Clifton Park - Halfmoon Public Library Community Scholarships

In 2008, with the hope of assisting deserving students in realizing their educational dreams, the Friends established the Friends of the Clifton Park-Halfmoon Public Library Community Scholarships. This year, we will continue this tradition and again award two scholarships of $1,000 each. Scholarship recipients must be Shenendehowa High School students and/or residents of the Library tax district, who will be attending an accredited two or four year college or university in fall 2012.

The applications will be evaluated by a committee of Friends and the scholarships will be presented at the Friends of the Library's Annual Meeting. Award money will be deposited with the college or university, to be used to cover tuition, college expenses, fees, books, and instructional supplies.

We are very excited to recognize two deserving young people in this way, and look forward to the continued success of this annual scholarship.

Application forms are available after January 1, 2012, on the Friends' website. They are also at the Welcome Desk of the Library and the High School East
An Evening with Will Shortz

In the end, the Pongs took the game. Will Shortz came to the Library on Monday, December 5th to talk about his work as the Editor of the New York Times crossword puzzle and as Puzzle Master for Weekend Edition Sunday. After talking about some of his favorite puzzles, including one from a 14 year old who had been working on getting a puzzle accepted for the Times for 2 years, he then answered questions from the audience.
The last and most fun part of the program had audience participation as Will divided the attendees into two groups for word games, the Pings and the Pongs. (He's a serious Ping Pong player himself.) He started with categories of words that had one possible alphabetical choice between them (Housing and Urban Development and Labor - the answer is Interior) and moved on to phrases and sentences that had the names of a President in order. For the latter, I was glad that I wasn't playing as I didn't get any of these. One example, Get rum and cake for everyone! (Truman)
It was a wonderful evening with the world's only degreed enigmatologist (one who studies puzzles), and great publicity for the Library as Will's interview on WAMC's The Roundtable brought new people into our 5 year old building.
I want to thank the Friends' of the Library for making this program possible, with special thanks to Jo Anne Robbins, Toby Elman, and out hospitality team, Corinne Acker and Sue Brooks, who arranged for a cake with a crossword puzzle on it. Will was very impressed. I would also like to thank The Open Door Bookstore and Janet Hutchinson for taking care of the book sales at the program. Janet has been very supportive of our Library and regularly makes donations to the Friends as part of her work at events at our library.
In the words of one of the books for sale, Keep Calm and Crossword On.
FOL Travel Opportunity


by Rhona Koretzky
The FOL is sponsoring a full day bus trip to New York City in connection with the Two Towns-One Book selection, The Book Thief, on June 10, 2012.
Visit the Museum of Jewish Heritage, A Living Memorial to the Holocaust. There will be a guided tour and free time in the museum. You may stay as long as you would like or explore on your own. I will be happy to assist with planning other activities as well (Tenement Museum, Statue of Liberty, etc).
Save the date: Sunday June 10. The price is $70 per person, which includes bus transportation, museum admission and the tour. If you'd like to reserve a place or if you have any questions please contact Rhona, the FOL travel coordinator at [email protected] or 505-1303.
It is full steam ahead for the FOL travel group as 26 people prepare to begin an adventure through the Canadian Rockies in May. If anyone would like more information about FOL travel activities please contact Rhona.
Sharing Ideas and Successful Experiences at NYLA
The New York Library Association Annual Conference and Trade Show was held in Saratoga Springs November 2nd - 5th at the Saratoga Hilton. It is the largest state library association conference held on the East Coast. The conference offers a variety of programs, special events, networking opportunities, and vendor displays. It also offers an opportunity for Friends of the Library organizations to share their stories and provide other FOL organizations an opportunity to learn from their experiences.
This year, President Jo Anne Robbins, President-Elect Wilma Jozwiak, and Library Liaison Kathy Adam shared information about our FOL organization during a workshop entitled Successful Programming and Friends Groups. The session was well attended. The presenters shared their knowledge and experience of developing a strong Friends group. Some of the workshop attendees were just starting a Friends group, while others were struggling with growing pains or trying to revive a Friends group that had faded. The presentation emphasized the importance of focusing on the mission of the organization and tying all activities to that mission in order to achieve success. Our FOL organization publicizes our mission in our newsletter, in every communication and on our website. By focusing on our mission, our FOL organization has been able to achieve some notable successes.
The Mission of the Friends of the Clifton Park - Halfmoon Library:
♦ Increase public awareness of, focusing attention on and expanding the use of the Clifton Park-Halfmoon Public Library.
-Outreach
Books to shut-ins and senior residences
Summer Literacy Programs
Scholastic Buy One Get One Free Book Fairs
FOL Community Garden
-Advocacy
GOTV Campaign
Membership in NYLA and Empire Friends Roundtable
Constant Contact e-mail Communications
Monthly Library Calendar in the Community News
Book Friendly, our quarterly newsletter, and the FOL Web Site
♦ Initiate, organize, promote and encourage cultural and educational activities.
-Author Events - Will Shortz, Lee Child, Margaret Haddix, Laura Lipman, Gordon Korman
-Two Towns - One Book: Clifton Park and Halfmoon Read! The Book Thief, our First Community Read.
-Museum Pass Program
♦Procure gifts for the Clifton Park-Halfmoon Public Library, as well as raise funds to support certain Library activities.
-Fundraising
Membership fees
Used Book Sales
Plant Sale
Sale of Entertainment Books, totes, back packs, note paper, pavers
Travel/Tours
-Cash Gifts to Library
For Teen AV Collection, author events, and new projects and activities
-Major Gifts
2006 - Reading Garden Water Feature
2011 - Children's Library Enhancements
TO TED - R. I. P.
(A Love Story)
Poetry by
Dan Riley
We saw him just about every day
Hanging out in the corner of the garden
We named him Ted (it seemed to fit a toad)
A Ted-sighting was the highlight of her day
My young daughter was enamored
Of this terrestrial member of the frog family
Stopping to admire his complete composure
Picking up on yesterday's conversation
This morning as we passed by the garden
Ted was not to be seen; further up the walkway
Loomed a brown spot of suspicious origin
We said a prayer, hoping for the best
Legs splayed and flattened to the sidewalk
Lay our friend; victim of a careless stroller
My daughter wept for a mere amphibian
Wanting to believe he knew he was loved
Used Book Sale News: Winter Book Sale

February 3-5, 2012
At least three times a year, the Friends of the Library offer the Library community the opportunity to browse and choose from among a tremendous selection of adult and children's fiction and non-fiction books in all categories, along with CD's and DVD's, all at bargain prices. Most books range from fifty cents for paperback and children's books, to one dollar for hardcover books, prices that few bookstores can match. CDs and DVDs start at two dollars (slightly higher for multi-disc sets). Some specially priced collectable or rare items are priced a bit higher, but still well below what you would expect to pay on Amazon or eBay. We invite you to come treasure-hunting with us at our Winter Used Book Sale, February 3-5, 2012. We think you'll have a great time and find some real gems!
Please note that the special preview for Friends members will continue. FOL members will be allowed early entry into the Book Sale from noon to 12:50 on Friday, February 3rd, and will be allowed to purchase up to 50 items during that period. After that, the sale will open to the general public at 1:00 pm.
The Friends hope to see you at the sale, either as a volunteer or as a shopper!
WRITERS
This issue of Book Friendly features original poetry by Dan Riley. Dan is a member of the FOL and a Clifton Park resident who specializes in writing memoirs and poetry as an avocation. He has published in the Times Union and Book Friendly.
Wouldn't you like to be discovered? Book Friendly is always seeking original writing. We accept:
* Book Reviews
* Poetry
* Articles
* Memoirs
* Short Stories
Email submissions to:
I prefer Microsoft Word format. Handwritten/typed manuscripts are also accepted. Call (518) 373-8170 for info.
Please include a statement granting Book Friendly permission to print your work. Deadline for the next issue, April 2012, is March 1st.
Winter 2012 Issue
Upcoming Events 2012
FOL Membership Renewal
Ongoing-do it today!
Feb 3-5, 2012
Winter Used Book Sale
February 14th
Valentine's Mini Used Book Sale
March 2, 2012
Deadline for Community ScholarshipApplications
June 2, 2012
Annual Plant Swap & Sale
June 10, 2012
Bus trip to New York City
Meet New Historian, Kara Parnett
The Friends welcome our new Historian, Kara Parnett. Kara is an adjunct professor at The College of Saint Rose and a substitute teacher at various local schools. She also coaches the Clifton Park-Halfmoon Piranha Swim Club. Kara has a Bachelors degree in English, a Bachelors degree in Adolescent Education, and a masters degree in Educational Psychology. Her hobbies include reading, sewing quilts, and scrapbooking. She has been a Friend of the Library for many years and is excited to begin working as the Friends of the Library Historian!
Outreach Service
Enjoy Reading? The Friends of the Library will deliver books to people who are unable to get to the Library. If you are interested in receiving this Outreach service or know anyone who might benefit from this service, please call Lou Ann Stewart at the Library, 371-8622.
Outreach Report
Since May we have donated 649 books to CAPTAIN, Jonesville Food Pantry, the military, the new baby program, East Line Books request, and most recently, the Ballston Spa military home for homeless female vets.
We deliver to 28 homebound patrons, in their homes and in four senior residences. We added a new facility this month, Meadow View on Waite Road.
Membership
Renewal Time!
It's time to renew Friends of the Library memberships, which run from January 1st to December 31st each year. As members, we accomplish a great deal for the library and the community. Here are a few of our activities:
* Providing outreach programs for those without easy access to the library;
* Contributing ongoing support to the library with fundraising;
* Providing volunteers for special projects;
* Sponsoring author events; Sponsoring creative writing opportunities;
* Awarding two annual community scholarships
* Running used and new book sales at various times throughout the year.
As a Friend of the Clifton Park-Halfmoon Library, you have played a critical role in making our library a vibrant resource to our community. As we look forward to another exciting year, we'd like to sincerely thank you, and request your help to reach the next milestone by asking your friends and neighbors to join you in supporting the Friends of the Clifton Park - Halfmoon Public Library with a membership.
We can't do it without you! We invite you to download the membership form from our website or pick it up at the Library. Return the completed form to the Library with your membership donation in person, or mail it to: Friends of the Library, 475 Moe Road, Clifton Park, NY 12065.
Book Friendly

· Book Friendly is published quarterly, in January, April, July, and October.
· Authors' writings do not reflect the views of the Friends of the Clifton Park - Halfmoon Public Library.
· Authors retain rights to all their own work.
· Works and photos are printed with permission of authors.
Book Friendly is online at:
www.cliftonpark.org/friendsofcphl
Board of Directors
Wilma Jozwiak, President
Ann Christoffel, President Elect & Technology
Jo Anne Robbins, Past President & Get Out the Vote
Bernie Grossman, Vice President
George Pawlowski, Treasurer
Lori Bennett, Secretary & Scholarships
Ellen Burns, Fundraising & Events
Toby Elman,
Publicity
Andres Harnecker, Assistant to Treasurer
Seneca Johnson, Youth and Families
Rhona Koretzky, Travel
Cathy Lawrence, Outreach
Lynn Racht, Membership
Kathy Adam, Library Liaison
FOL Committee Chairs
Corinne Acker & Susanna Brooks, Hospitality


Kara Parnett, Historian


Kathy Burns, Volunteer Coordinator
Linda Conklin, Author Events


Janice Jaskolka Golden, Pavers

Kit Ketchum,
Membership Assistant


Heidi Muir, Newsletter Editor

Fei Xie,
Graphic Artist
Give an FOL Gift Membership
Every Friend is a new door to a different world. Give a gift membership to a friend and share your world. A special event will be planned for new members in 2012.
Book Friendly e-Edition
A Benefit of Your
Friends of the Library Membership
Links
FOL Mission
The mission of the Friends of the Clifton Park - Halfmoon Public Library, Inc. shall be to act as a bridge to the community by:
1) Increasing public awareness of, focusing attention on, and expanding the use of the Clifton Park - Halfmoon Public Library.
2) Initiating, organizing, promoting, and encouraging cultural and educational activities.
3) Procuring gifts and endowments for the Clifton Park - Halfmoon Public Library, as well as raising funds to support certain Library activities.
Valentine's Day
Mini Used Book Sale
On Tuesday, Feb. 14, there will be a mini UBS located on the 1st Floor of the Library from 10am - 8pm. Only romance paperbacks will be sold - $.50 each.
Fall Used Book Sale Report
by Keith Willis
The Fall Used Book Sale netted the largest total that we have ever had for a Used Book Sale, $8,211.
Kudos to all the volunteers!! To the dedicated teams of sorters/categorizers who relentlessly sorted through the mountains of donations, culling out the wheat from the chaff. Without them, none of this would happen. To the group that eagerly came in to do set up at the beginning, and willingly carried all the many boxes of books, set them out and organized them; and the group that arrived on Sunday afternoon to clean up the disaster zone. And finally, to the volunteers that (wo)maned the cashier tables and processed the thousands upon thousands of books that go out the door.
Words cannot express how hard all these folks work every time to make these events come off smoothly, and to garner comments like one I had Sunday: "We came down from Montreal to visit our daughter, who just moved here to Clifton Park. This is such a fabulous sale, and we'll be back in February for the next one."
This sale was the smoothest of any I think I've ever been involved with. The Book Sale went well and customers seemed pleased. It was amazing! Thanks again.
The Friends of the Library is a 501 (c) (3) Organization