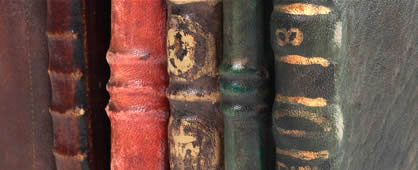 Two Towns One Book
Contenders Revealed
by Jo Anne Robbins and Linda Conklin
Four works of fictions and one non-fiction are on the ballot as finalists for the inaugural Two Towns-One Book: Clifton Park & Halfmoon Read! book of choice. The winning title will be decided by public vote, which ends on October 31st. The selected book will be announced in mid-November.
The top five contenders are:
The Book Thief by Markus Zusak
The Immortal Life of Henrietta Lacks by Rebecca Skloot,
Extremely Loud and Incredibly Close by Jonathan Safran Foer,
The Guernsey Literary and Potato Peel Pie Society by Mary Ann Schaffer
Peace Like a River by Leif Enger.
You can read more about each title and cast your vote on the Two Towns One Book! Two Towns One Book website or at voting sites at the Clifton Park Halfmoon Public Library, Eastline Books, the Clifton Park Town Hall, the Halfmoon Town Hall, the Shenendehowa Adult Community Center, the Halfmoon Senior Center, the Shenendehowa High School Library, and the Southern Saratoga YMCA.
"The Friends of the Library Board is thrilled to sponsor this exciting community read project. We are pleased that our steering committee and book selection committee have done such an outstanding job selecting five great books that readers will find appealing and thought-provoking," said Jo Anne Robbins, President of the FOL.
A reception to reveal the contenders was held on September 20th. Over 100 community members were in attendance. They were treate
d to games, delicious food, and more information about all the finalists. East Line Books provided a supply of each book for purchase. A drawing was held and various gifts from local businesses were awarded as prizes. Thanks to Christy Whightman and the Program Committee for putting together this lovely event.
Two Towns - One Book: Clifton Park & Halfmoon Read! was created to bring the people in our Library community
together through the shared reading and discussion of a common book and is dedicated to creating a shared conversation and a series of exciting events and activities focused on THE BOOK for area residents. In addition, the committee hopes to inspire our young readers by producing a list of junior companion books for a variety of reading levels.
The Two Towns-One Book Steering Committee and Book Selection Committee, a group of over 85 community members, reviewed the 250 nominated titles. Teams read 25 finalists and held meetings to determine the top choices. Each book's potential to generate discussion and community-wide programming, the quality of the writing, and appeal to a range of interests and age groups were the criteria used to choose the books.
Once the winner is announced, the public will be encouraged to read the selected title and to participate in a series of educational and cultural events and activities connected to the book's themes. The list of junior companion books on related themes for pre-K and up will be also be announced.
Finally, a very special thanks to those in our Library community who made the effort to vote.
An Evening with Will Shortz
by Ellen Burns
Have you ever heard of an Enigmatologist? If the answer is no, you are not alone, but one will be visiting the Clifton Park Halfmoon Public Library on Monday, December 5th!
Will Shortz, puzzle editor of The New York Times since 1993 is an enigmatologist. He's the only academically accredited one in the world, having designed his own major program at Indiana University, which in 1974 led to his one-of-a-kind degree in enigmatology.
In addition to his work at The New York Times, Shortz is also the puzzlemaster on NPR's Weekend Edition Sunday and is founder and director of the annual American Crossword Puzzle Tournament.
Shortz began his career at Penny Press Magazines, then worked at Games Magazine for 15 years, becoming editor from 1989-1993. Shortz is author or editor of more than 100 books. A member of the National Puzzlers League, Shortz currently serves as league historian for that organization. He is the focus of the 2006 documentary film Wordplay. He counts Bill Clinton, Ken Burns, and Jon Stewart among his many fans.
Will Shortz will be at the library for a presentation on December 5th at 7 pm. Registration will open at 9 AM on Tuesday, November 1 in person, online or by phone at 371-8622. Due to the popularity of the program, there is a limit of 2 people per registration.
During the event Shortz will discuss his favorite crosswords and puzzlemakers, how crosswords are created, their curious history and his lifelong passion for puzzles. He will also answer questions and conduct audience participation word games.
Shortz currently resides in Pleasantville, NY, where he works from home. Shortz is an avid table tennis player; in May 2011, he opened one of the largest table tennis clubs in the Northeast in Pleasantville.
Come join us for a fun evening at the library! See you on December 5th!
Library Budget Vote
by Jo Anne Robbins
Fabulous results! On Thursday, September 15, 2011, residents of Clifton Park and Halfmoon approved the 2012 Clifton Park-Halfmoon Public Library tax levy of $3,651,139 by a vote of 821 to 398 for the purpose of funding the planned operating budget of $3,954,181. Thank you to everyone on our Get Out the Vote Team who worked so diligently to encourage a positive voter turnout.
No eligible candidates filed a petition to run for either the two Halfmoon trustee positions or the one Clifton Park trustee position which will become vacant at year end. The Board of Trustees is seeking candidates interested in filling the vacancies. Anyone interested in being considered should contact Library Director, Alex Gutelius, at 371-8622 or [email protected]
Special thanks to:
-Director, Alex Gutelius, for facilitating the efforts of our Library staff, Trustees and FOL Board members in a spirited effort to Get Out the Vote.
-Joe Conroy for his beautiful bookmarks, posters and flyer designs that communicated so powerfully the essence of our library services.
-Ann Cocca for developing and carrying out carefully planned and executed PR materials including press releases, posters, bookmarks, brochures and informational flyers.
-Lynn Racht for organizing and sharing needed membership data for e-mails, mailings and phone calls.
-The many volunteers who put up our roadside signs (and took them down) including: Sally Gillich, Ed Rodger, Bernie Grossman, Lori Bennett, David Golden, Seneca Johnson, Cliff Bueno, Toby and Arnie Elman, Wilma Jozwiak, Chris Thurston, Keith Willis, Linda Fennelly, Lynn Racht, Ann Cocca, David Bissett, Andres Harnecker, Debra Curto, Alex Gutelius, Ann Christoffel, Ellen Burns, Judy Gerwitz, Daphne Jordan, Nancy Hampton, Betty Treffiletti and Kathy Adam.
-Our callers including David Golden, Linda Fennelly, Azita Hirsa, Lori Bennett, George Pawlowski, Ed Rodger, Chris Thurston.
-Sally Gillich and Mary Beth Nafis for assuring that our library computers had vote information screen savers and our website communicated the importance of voting.
-Charlene Opatkiewicz, Megan DeLaRosa and Steve Masari for getting our message out to the Shen Teachers.
-Kimberlie Meyer for sharing information about the Library Vote Day with her preschool e-mail tree.
-Keith Willis, for organizing the Mini Used Book Sale on the day of the vote.
-Also thanks to the following book sale volunteers for their efforts Jo Anne Chambers, Marcelle Etringer, Sue Anderson, Pat Reles, Reth
Milczarek, Theresa Carmen, Mary Ann Long,Vivian Semien, Joan Hagglove, and Wilma Wilson.
-Corinne Acker, Sue Brooks, Naome Adam, Paula Riley for planning and organizing the wonderful Vote Day reception.
-Thanks also to our volunteer bakers who provided the delicious treats: Naome Adam, Irene Botch, Nancy Connor. Judy Gerwitz, Beverly Hutchinson, Paula Riley, Francine Rodger, Karyl Smith, Mary Francis Verostek, Pat Willis and Corinne Acker.
-Kathy Adam, who enlisted the support of our Library Ambassadors - Mary Blaauboer, Bill Connor, Irene Marsh, Nancy Connor, Ann Gawler and Karen Gerhardt - to welcome voters.
-Marcie Slot who created another beautiful architectural rendering of our former library (located off Clifton Park Center Road) completing our pictorial history of our Library. They now hang in the Josephine Piracci Board Room.
Finally, a very special thanks to those in our Library community who made the effort to vote.
Author Event: An Afternoon with Alafair Burke

What do you do when you show up for your first day of work and the building is empty, except for the dead body of your new boss?
Novelist Alafair Burke gives us the answer to this question in her latest book, Long Gone. Alice
Humphrey goes from recently employed to a person of interest in a murder investigation all the while trying to figure out who was this man offering her the opportunity of a lifetime.
Join us on Saturday, October 29th at 2 PM as the Clifton Park-Halfmoon Public Library and the Friends of the Library, present novelist Alafair Burke for an afternoon of mystery.
Ms. Burke is the author of 7 novels, including Long Gone, and has two detective series featuring Ellie Hatcher or Samantha Kincaid. Long Gone has been described as "the one book you cannot put down this summer", "fast-paced, plot-driven, nail-biter." Harlan Coben raved it was "a page turner from a major talent".
Burke, a criminal law professor at Hofstra University, is also the author of Close Case, Missing Justice, Judgment Calls, 212, Angel's Tip and Dead Connection. She is the daughter of writer James Lee Burke, author of the Dave Robicheaux mysteries.
Registration for this wonderful event is required and begins at 10 AM on Saturday, October 1st by phone at 371-8622, in person or online through our Calendar of Events. Due to the popularity of this event, each reservation is for a maximum of 2 people. Copies of her books will be available for sale at the program by East Line Books of Clifton Park.
For more information on this event, or to access the Calendar of Events go to the Library's website..
Meet New Board Member Seneca F. Johnson


Youth & Families Coordinator
I am excited to join the Friends of the Library Board as the Youth and Families Board Member. My job functions include working with Kathy Adam
to expand the Museum Pass Program. I will also collaborate with the Children's Library to enhance the youth and family services for the residents of Clifton Park and Halfmoon.
My background includes a year-long tour of duty with AmeriCorps* VISTA working with underserved children in New York City. I was also a Literacy volunteer while obtaining my undergraduate degree.
Five years ago, I moved from New York City to Clifton Park. I have always been a book lover and am so fortunate that the library is within walking distance of my home.
I look forward to serving the FOL board in conjunction with completing my Masters degree in Library Information Science.
Volunteer of the Year: Ann Cocca
by Toby Elman
Volunteer of the Year, Ann Cocca
The Volunteer of the Year Award was presented to Ann Cocca at the Friends Reception on the day of the Library Vote, Sept. 15th. Ann is an employee and a Friend of the Library who has shown so much commitment to the Friends of the Library in all the work she has done for us.

Ann is a very talented graphic artist who creates beautiful posters, bookmarks, brochures and many lovely handouts for the Library. She has volunteered so much time and energy for the Friends that to show her our appreciation we awarded her our 2011 Volunteer of the Year Award.
Ann is also a very giving person who helps the Friends in countless ways. She copies, folds and inserts the bi-monthly FOL inserts for the Library's Adult Schedule of Events. She enlarges posters, prints bookmarks, Friends' Schedule of Events Inserts and many other publicity related handouts. She has created wonderful bookmarks for the FOL Outreach Committee, Author Events, and the Museum Pass Program. None of the many things that Ann does for the Friends are part of her job responsibilities at the Library.
Ann is always ready and willing to help the Friends whenever they ask. Sometimes we do not have to ask; she sees something that she can help with, and does it before we have an opportunity to ask for her help. Her positive attitude and willingness to help the Friends is outstanding. Congratulations, Ann.
Volunteers Needed for School Census Project


by Brian Dillon
The Library is looking for a volunteer to continue the work on the School Census Project. The School Census incorporates information about students from the local schools for the years prior to the formation of the Shenendehowa School District. Initial data entry and data validation have been completed. The intent of the current effort is to place this collection on-line and make it searchable by student name (whole or part) with phonetic matching. One or more volunteers are sought to assist in this effort. The task consists of verifying that the software preparing the collection's data is correctly parsing the names. Yes, it is about as exciting as it sounds, but we could really use the help! For more information, contact Brian Dillon, Library Information Technology Department at [email protected] .
FOL TRAVEL NEWS
2012 Canadian Rockies Trip Presentation
November 3rd, 5:30pm

by Rhona Koretsky
The FOL long anticipated bus trip to New York City to see the Harry Potter exhibit was canceled due to forces beyond our control--Mother Nature in the form of Hurricane Irene. Look for an announcement of another family-oriented trip soon.
However the Collette Vacations tour to the Canadian Rockies, featuring the VIA Rail, is "full steam ahead". Dates are May 26-June 3. There will be a slide show and information meeting in the Board Room of the library at 5:30pm on Thursday November 3rd. For more information please contact Rhona, FOL Travel Coordinator, at [email protected] or call her at 505-1303.
Used Book Sale News: Winter Book Sale


by Keith Willis
At least three times a year, the Friends of the Library offer the Library community the opportunity to browse and choose from among a tremendous selection of adult and children's fiction and non-fiction books in all categories, and CD's and DVD's, all at bargain prices. Most books range from fifty cents for paperback and children's books, to one dollar for hardcover books, prices that few bookstores can match. CD's and DVD's start at two dollars (slightly higher for multi-disc sets). Some specially priced collectable or rare items are priced a bit higher, but still well below what you would expect to pay on Amazon or eBay. We invite you to come treasure-hunting with us at our Winter Used Book Sale on February 3-5, 2012. We think you'll have a great time and find some real gems!
Please note that the special preview for Friends members will continue. FOL members will be allowed early entry into the Book Sale from noon to 12:50 on Friday, February 3rd, and will be allowed to purchase up to 50 items during that period. After that, the sale will open to the general public at 1:00pm.
The Friends hope to see you there, either as a volunteer or as a shopper.
FOL Adds New Museum Pass
by Seneca Johnson
The Friends of the Clifton Park-Halfmoon Public Library are pleased to announce a new addition to the Museum Pass Program. The Canajoharie-based Arkell Museum has an extensive collection of American paintings as well as historical exhibits about the history of the Mohawk River Valley and Beech-Nut Baby Food company. A list of Arkell Museum exhibitions include:
*Rising From the Sea: The Art of Jay Hall Connaway (August 22, 2011 - May 27, 2012)
*American Paintings From the 1920s and 1930s (Opened August 26, 2011)
*Arkell's Inspiration: The Marketing of Beech-Nut & Art for the People (a permanent exhibition)
Exhibition details are available at www.arkellmuseum.org. The Arkell Museum passes are good for two adults and two children (ages 10-17). Children under the age of 10 receive free admission.
The Friends Museum Pass Program now includes:
The Children's Museum of Saratoga
The Eric Carle Museum of Picture Book Art
Schenectady Museum and Planetarium
Library Cardholders who live in the Library District and are 18 years of age or older may check out membership museum passes for the above listed museums at NO COST. Passes are loaned out for a 3-day period. Passes are available on a first-come, first-served basis. For more information about Museum Passes, inquire at the Ask a Librarian Desk.
Autumn 2011 Issue
Upcoming Events 2011
October 29
An Afternoon With Alafair Burke
2:00 pm
November 1
Last day to vote for
Two Towns-One Book Favorite
November 3
Presentation on FOL Trip to
the Canadian Rockies
5:30 pm
December 5
An Evening with Will Shortz
7:00 pm
Feb 3-5, 2012
Winter Used Book Sale
Third Annual Local Author Book Fair
by Natalie McDonnough
What do the 1920 Presidential election, a 21st Century martial artist, Queen Elizabeth II, and a Burnt Hills veterinarian have in common? They are all the subjects of books and the authors of these books were in attendance on Saturday, September 24th for the 3rd Local Author Book Fair, sponsored by the Library. It gave patrons the opportunity to learn about books by authors from the Saratoga County area, and maybe find a great new book to give as a gift for upcoming holidays.
Seventeen authors shared their work, their writing process, and their time, to talk to patrons in a one-on-one setting, and give readers and writers a chance to learn about what is involved in getting your book published. The library provides a place for authors to discuss their work and allows patrons to learn about recent fiction and non-fiction titles, without the pressure of having to buy every title.
A huge "Thank you" to the authors who attended: Sam Aldrich, Bill Barton, Randall Bentley, Janine DeTillio Cammarata, William P. Gates, Otto Glatt, Stanley Harmon, Penny Heritage, Michael Hurtt, Jim LaBate, Anne Kelly Lane, Hollis Palmer, Joe Peck, David Pietrusza, BJ Rosenfeld, Norm Salisbury and Russ Van Dervoort.
ort!!
Outreach Service
Enjoy Reading? The Friends of the Library will deliver books to people who are unable to get to the Library. If you are interested in receiving this Outreach service or know anyone who might benefit from this service, please call Lou Ann Stewart at the Library, 371-8622.
The Friends Have Great Gift Ideas Now with Sale Prices
The Friends Favorites Cookbook is still available and it's on sale! The cookbook is full of delicious recipes gathered from your friends and neighbors in the Clifton Park-Halfmoon area. The books are now available for a for $10 - a great gift for holiday giving!
Also available are beautiful packets of note cards designed by local artist, Marcie Reed Slot, with a rendering of the Library. In this time of text messages, email, and Twitter, it's always nice to receive an "old fashioned" note. The note cards are also on sale at $6 for ten cards.
As always, backpacks and totes are available for purchase. We have a children's backpack in bright yellow and an adult tote for only $10 each.
Stop by the information desk at the library to inquire about any of these items.
Membership
by Lynn Racht
Every year when the leaves begin to change color and a nip is noticeable in the evening air, some smart FOL members begin thinking about renewing their memberships early. Although you've missed the September membership drive which offered a drawing for a $5 or a $10 coupon good at a Friends Used Book Sale in the coming year, you can still help FOL by making it unnecessary to send a membership reminder letter. All who join or renew now through the end of the year receive membership through the entire next membership year-that's through all of 2012.
If you wish to take advantage of this opportunity to help reduce costs and keep more paper out of the waste stream, you can find a renewal form on the Friends tables in the library foyer and on the second floor, or you may download one here. Tell your friends and family who may not be FOL members to look for our Spring membership drive and another chance in a drawing!
Writers Wanted!
Book Friendly accepts: Book Reviews, Poetry, Articles, Memoirs, Short Stories.
Email submissions to: Heidi Muir
Heidi prefers Microsoft Word format. Handwritten or typed manuscripts are also accepted.
Call (518) 373-8170 for info.
Please include a statement granting Book Friendly permission to print your work. Deadline for the January winter issue is December 1, 2010.
Book Friendly

· Book Friendly is published quarterly, in January, April, July, and October.
· Authors' writings do not reflect the views of the Friends of the Clifton Park - Halfmoon Public Library.
· Authors retain rights to all their own work.
· Works and photos are printed with permission of authors.
Book Friendly is online at:
www.cliftonpark.org/friendsofcphl
FOL Board of Directors
Jo Anne Robbins
President
Wilma Jozwiak
President Elect
Toby Elman
VP & Publicity
George Pawlowski
Treasurer
Lori Bennett
Secretary & Scholarships
Ellen Burns
Fundraising & Events
Ann Christoffel
Technology
Bernie Grossman
Liaison to Trustees
Seneca Johnson
Youth & Families
Andres Harnecker
Assistant to Treasurer
Rhona Koretzky
Travel
Cathy Lawrence
Outreach
Lynn Racht
Membership
Keith Willis
Book Sales
Kathy Adam
Library Liaison
FOL Committee Chairs
Corinne Acker & Susanna Brooks, Hospitality


Chris Barry, Historian


Kathy Burns, Volunteer Coordinator
Linda Conklin, Author Events


Janice Jaskolka Golden, Pavers

Kit Ketchum,
Membership Assistant


Heidi Muir, Newsletter Editor

Fei Xie,
Graphic Artist
Give an FOL Gift Membership
Every Friend is a new door to a different world. Give a gift membership to a friend and share your world. A special event will be planned for new members in 2012.
Book Friendly e-Edition
A Benefit of Your
Friends of the Library Membership
Links
FOL Mission
The mission of the Friends of the Clifton Park - Halfmoon Public Library, Inc. shall be to act as a bridge to the community by:
1) Increasing public awareness of, focusing attention on, and expanding the use of the Clifton Park - Halfmoon Public Library.
2) Initiating, organizing, promoting, and encouraging cultural and educational activities.
3) Procuring gifts and endowments for the Clifton Park - Halfmoon Public Library, as well as raising funds to support certain Library activities.
Proctor's Tickets
by Lori Bennett
There is a new extended deadline to order Proctor's tickets - November 1st. Shows include Jersey Boys, Shrek and the Musical and Memphis.
Order forms are available on the FOL website and at the Library on the FOL tables. For more information, please contact Lori Bennett at [email protected]
The Friends of the Library is a 501 (c) (3) Organization