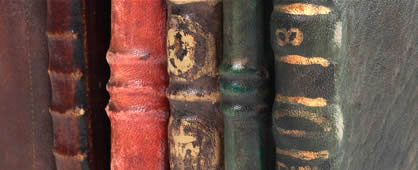 Two Towns - One Book
Kick-off a Success
by Linda Conklin
The new community reads program "Two Towns-One Book, Clifton Park
& Halfmoon Read!" is up a
nd running.

The successful Launch Celebration held on April 8t
h at the library kicked off the
project.

Community members and partners attended
this event where the program was introduced and individuals began to nominate a favorite book by placing their vote in the ballot box.

Nominations ended on May 7th and a total of 255 nominations were received.

This resulted in a list of 171 book titles.
The Book Selection Committee is hard at work narrowing the list down to 25 books. The committee will break up into small groups with each group reading 5 books over the summer. By the end of the summer, the final 5 books will be selected.
Which Book Did You Vote For?
On September 20th, the finalists will be made public at the Contenders Revealed event. Community members
may vote for the book of their choice starting on September 20th and through October. Ballot boxes will be located
at: the Clifton Park-Halfmoon Public Library, the Department of Motor Vehicles, Clifton Park Town Hall, Halfmoon Town Hall, Southern Saratoga YMCA, CAPTAIN, Border's, Eastline Bo
oks, Halfmoon Senior Center and Shenendehowa Adult Community Center. Online voting is also available at http://www.twotownsonebook.org
In the fall, there will be a special event for book clubs. For more information or if a book club would like to register, go to the website. The winning book will be announced in January 2012. Theme related events and activities will be planned from January to April. Age appropriate companion books and activities for children will also be offered. The culminating event will occur in April 2012 and may be an author visit. To date, over 60 community members are involved in Two Towns-One Book. If you would like to be part of this exciting project, contact Linda Conklin at [email protected]
TTOB Partners Celebrate the Launch
FOL Travel News


by Rhona Koretzky
There are exciting times ahead for the FOL travel group!
In cooperation with the library's Youth Services department, the FOL is sponsoring a family trip to NYC on Saturday, August 27th. We have a block of tickets for the Harry Potter exhibit at the Times Square Discovery Center. All ages are welcome but young people under 18 must be accompanied by a parent or other responsible adult. The cost for bus transportation and admission to the exhibit is $45 per child and $70 per adult.
The FOL will sponsor a walking tour of historic downtown Saratoga Springs, featuring the famed Batchellor Mansion, in early November 2011. Watch for the date and other details, TBA soon. The tour will be led by Dr. Hollis Palmer, award-winning local historian and author.
The next FOL international adventure will be a trip to the Canadian Rockies, featuring a night on the famed VIA rail, visits to the spectacular western national parks, and a day in magnificent Vancouver. This adventure departs on May 26, 2012. There will be a slide show presentation on Thursday, August 11 at 6:00 PM at the library. So I can plan for this event, please RSVP to Rhona at [email protected] or 505-1303 if you plan to attend.
The FOL travel group had a fantastic trip to Sicily and Southern Italy in March, 2011. We were so fortunate to enjoy beautiful weather as we explored UNESCO World Heritage Sites, the indescribable Amalfi Coast and the splendors of Rome! Watch for the announcement for a presentation by group members at a Friday morning program in the fall, and enjoy the photos.
If you'd like to participate in any of the fantastic pportunities offered by the FOL travel program, just contact me, FOL Travel Coordinator Rhona Koretzky, at [email protected] or at 505-1303. Safe travels this summer and always!
FOL Travelers at Pompeii
Valley of the Temples, Italy 2011
Friends Support Children's Library Modifications


by Bernie Grossman
In the few years that the new Clifton Park-Halfmoon Library on Moe Road has been open, it has become clear that the Children's Library on the second floor needed to have some small modifications. In particular, the librarians felt that they did not have adequate supervision of the entrance door with the present librarian's desk orientation. Further, "The Point" or balcony area was not well used or easily accessible.
After extensive discussions with library staff, the building's architect proposed modifications that would correct these problems as well as change some shelf arrangements and move some of the catalog computers. The librarian's desk was repositioned and higher shelves were placed along the perimeter of The Point. The estimate for this work included a charge of approximately $22,000 for new furniture and shelving. The overall cost of this project was to be covered by funds left over from the original library construction pool. After careful consideration, the Board of the FOL voted to provide a gift to the library to cover the cost of the furniture and shelving. The work on these modifications was completed in June.
Over the years, the FOL has built up a significant financial reserve through income from its projects such as book sales, travel events, and sale of items such as pavers, book bags and other items. It is proud to help the Library through its annual gift for development of the A/V collection, support of author events and other Library projects including the Get Out The Vote drive. We give thanks to all the library patrons who support our efforts on behalf of the CP-H Library.
Friends Hold Annual Meeting


by Wilma Jozwiak
The Friends of the Library held their Annual Meeting on May 25th, welcoming members and interested parties to a review of the 2010-2011 membership year. President Jo Anne Robbins presented a slide show about the year, including successful book sales, the popular museum pass program that allows library patrons to check out passes to visit several museums without cost, the first annual plant and garden goody swap and sale, and our extensive Get out the Vote activities leading up to the vote on the library budget. In addition, Jo Anne reported on the Friends' several avenues of outreach to seniors in assisted living and nursing facilities, books provided to our troops overseas, and support of the Shatekon Summer Reading Program, to name but a few.
Elizabeth Treffeletti reviewed her audit of the Friends' financial records for the year, remarking that even with a full program of activities supporting many elements of the Library community, the Friends ended the year with an increased bank account. Rhona Koretsky reported on Friends-sponsored trips including the wonderful trip to Southern Italy this spring. Linda Conklin provided an overview of the Two Towns-One Book project co-sponsored by the Friends, which will unite Clifton Park and Halfmoon as they read and discuss a book chosen through a process of nomination and voting by the public.
Library Director Alex Gutelius described the improvements to the Children's Library, supported by a generous donation from the Friends, which will make the section more accessible and engaging for the Library's youngest patrons and their parents. Jo Anne Robbins presented a check for $5,000 to Alex, the Friend's annual contribution to build the young adult audio-visual collection.
A highlight of the meeting was the presentation of our third annual Community Scholarships. This year's winners, Carolyn Krupski and Nicholas Padula, submitted essays that described a personal relationship with libraries that will last a lifetime. We wished them good fortune with their new adventures in college as we enjoyed the delicious refreshments provided by our Hospitality Committee.
Second Annual Plant and Garden Goodie Swap and Sale
by Wilma Jozwiak
Marie Palmer, Terry Fugazzi, Wilma and John Jozwiak at the 2011 Plant and Garden Swap and Sale
Once again, the Friends Plant and Garden Goody Swap and Sale coincided with a day of consistent rain, and once again, our local gardeners proved they are hardy stock. Plants and garden goodies began coming in first thing in the morning on Saturday, June 11, and by the official start of the sale at 10 a.m., swaps and sales were being made. Seasoned gardeners found things to fill holes in well-established gardens, newbie gardeners got plants to begin their collections, and a few apartment-dwellers found things for their windowsills and patios.
In addition to plants, many gardening-related used books and magazines found new homes on Saturday.
The day was a great success thanks to the volunteers who helped plan and implement the sale, including Corinne Acker, Barb Corp, Lisa Brennan, Jackie DiVirgilio, Cathy Fruhauf, Terry Fugazzi, Kit Ketchum, Marie Palmer, Lynn Racht, Penny Salemme, Jo Anne Robbins, Francine Rodger, and Mary Wixted.
The sale portion of the event raised almost $300 for the Shatekon Elementary School Summer Reading program supported by the Friends. If you think you missed a fun opportunity to be a part of the Friends community, you are right! Contact Wilma Jozwiak at [email protected] to be part of the planning for next year.
2011 Community Scholarships Awarded


by Lori Bennett
At our Annual Meeting on May 25th, the Friends of the Library awarded two $1,000 scholarships to two local graduating seniors. This year's recipients are Shenendehowa High School students Carolyn Kruspki and Nicholas Padula.
Carolyn was accepted into both the National Honor Society and Tri-M Music Honor Society as an eleventh grader. She is also a member of the Student-Faculty-Administration Senate, the Beacon Pointe Club, and the high school musical company. Additionally, she is a participant in the Capital District Youth Chorale, serves as a cantor at St. Edward's Church
2011 Scholarship Winners
and has been taking dance for the past twelve years. Carolyn will be attending Cornell University in the fall.
Nicholas is a member of the Tri-M Music Honor Society and a vocalist in the select ensembles Choraliers and Mostly A Capella. As an active participant in the high school theater department, he has performed in Babes in Arms, Anything Goes, The Sound of Music, You Can't Take It With You, and Pride and Prejudice. A budding film director, Nicholas has movies and skits that he has written and directed available on YouTube. This fall, he will join the student body at Syracuse University.
Both recipients wrote outstanding essays in response to the question, "What would it mean to you personally if there were no libraries?" One of the highlights of this year's Annual Meeting was actually meeting these amazing young adults! We are thrilled to award these scholarships to such deserving students to assist them in pursuing their educational goals.
Almost 40 students applied for the scholarships, which were established in 2008. Selection of the winners was based primarily on the personal essay, although the committee reviewed a variety of criteria, including academic achievement, activities, awards, work experience, and letters of recommendation.
Two scholarships are available annually; one is designated for a Shenendehowa student and the other is for a student residing within our Library district who may or may not be a Shenendehowa student. We look forward to the continued success of these scholarships.
Empire State Book Festival
by Keith Willis
On Saturday, April 2, I had the pleasure of attending the Empire State Book Festival, held at the Empire State Plaza in downtown Albany. This was a two-day event, beginning on Friday with a celebratory gala in honor of the Writers Hall of Fame Inductees, including Ashbery and Paula Fox, Willa Cather, Julia DeBurgos, Ralph Ellison, Lorraine Hansberry, Madeleine L'Engle, Herman Melville and Dorothy Parker.
On Saturday, the festival continued with a full slate of author talks/panel discussions, writing workshops, tutorials and story-telling and keynote addresses by two distinguished writers: singer/author Rosanne Cash and Ann Martin, author of The Baby-sitter's Club series. This exciting, family-focused educational event was presented by the New York Library Association and was free and open to the public. The full list of events offered can be viewed at:
http://empirestatebookfestival.files.wordpress.com/2011/03/esbf-journal-2011.pdf
In addition to the many panel discussions and talks, there were many opportunities to meet and greet authors from the world of children's literature, mystery fiction, romance, and non-fiction, to mention only a few. There were vendors on hand, displaying everything from antiquarian books to the works of the presenting authors, along with displays from the authors themselves, publishers, and local organizations including the NYS Library Association and the Romance Writers of America local chapter.
I attended a full day's worth of panel discussions:
Insider's Guide to Getting Published-Meet the Publishers, which addressed submissions, agents, editing, design, production, marketing, and more.
Kick-Ass Women on the Case: Editor and mystery-book doctor Michele Slung led an entertaining discussion featuring Robert Knightly, creator of unforgettable kick-ass female detectives.
Fantasy and Real Life: Sue Beckhorn, Julie Berry, Janine De Tillio Cammarata (of Clifton Park!) and Vivian Vande Velde discussed the process of transforming reality into fantasy.
Cozy up to a Mystery: presenting authors discussed such topics as: what makes a mystery cozy? Is it the quirky, amateur sleuth? The likeable characters? The village setting? The discussion was moderated by a mystery writer .
Romance: The Red-Headed Stepchild, the host of New York's only monthly reading series dedicated to romance fiction, talked with novelists and editors about who their audience is, what the most popular trends are, and where the genre is headed as digital publishing gains traction.
There were many other fascinating presentations, but time was limited, with five panels offered during each session, so I had to make the tough choices and pick the ones that I was most interested in.
I must say that this annual event (this was the second ESBF) was excellent! Kudos to the organizers, the multitude of volunteers who worked so hard on the event, and to all the authors, publishers and literary types who came to make presentations. I hope that this event was successful from their perspective, so that we can enjoy it again in years to come.
Friends Fall Used Book Sale
October 21st - 23rd
Mark Your Calendars!


by Keith Willis
The next FOL Used Book Sale will be held on October 21-23, 2011, in the main program rooms of the Library. Volunteers have been working tirelessly to sort and categorize the books and audio/visual materials that have been pouring in. This sale will feature a tremendous selection of audio books and VHS movies, as well as the usual great selection of contemporary and classic fiction, non-fiction, and children's books. And remember, it's not too late to sign up for or renew your Friends of the Library membership. One of the benefits of membership in the Friends is early access to the Used Book Sales.
Friday, October 21st 1 pm - 5 pm
Saturday October 22nd 10 am - 4 pm
Sunday, October 23rd 12 pm - 4 pm
Paperbacks $ .50
Children's $ .50
Hardcovers $1.00
VHS Tapes $1.00
CDs/DVDs $2.00 and up
Audio Books $2.00 - $5.00
Special Items priced slightly higher
Members of The Friends of The Library may purchase items at the members preview sale which is held Friday at 12:00, before the event opens to the general public. Each member may buy as many as 50 items at the preview sale. Bring your membership card, and get the best selection. If you are not a member, sign up now to take advantage of this benefit.
Sunday is Bag Day! On Sunday, fill a bag with books for $5.00. Or buy a tote bag or backpack for $10.00 and fill it for free!
CPH Friends Share Success
by Jo Anne Robbins
On Saturday, May 21, 2011, the Dunham Public Library, Whitesboro, NY, held a program on how to create an effective Friends of the Library organization.
Co-sponsored by the Empire Friends of the New York Library Association, this program was attended by 41 enthusiastic local residents, Library Trustees and Library Friends.
Participants were welcomed by Pat Samarco, Dunham Public Library Board President and Judy Jerome, Dunham Public Library Director.
The program provided essential information for Dunham Library to create its own group.
The agenda included:
Friends of the Clifton Park-Halfmoon Library: A Success Story
Jo Anne Robbins, President of our FOL organization, discussed how our Friends group organized to support and advocate for our library. Jo Anne's Powerpoint presentation developed for the May FOL Annual Meeting, was the focus of the presentation. That slideshow is available on our web site under the Annual Report located on the About the Friends page.
Friends Indeed!
Kathy Adam, Assistant Director of the CPH Library and Friends' Liaison, provided an interesting presentation that focused on the value of a Friends' organization from a Library administration viewpoint and included some tips on how to create a successful organization where roles and missions are clearly understood. One reason our Friends organization is so successful is the fact that our Library administration, our Library Trustees and our Friends Board work so closely in well defined and understood roles.
The Legal Issues.
Stephen L. Walthall, Attorney, practicing in Utica, NY, provided information on creating a legally viable Friends group. He talked about the choices and decisions an organization must make as to the form of the group such as being a development arm of the library itself or being an independent 501(c)3 tax-exempt entity. Our Friends of the Library organization is a 501 (c) (3) organization. Thus, donations to our organization are tax deductible. It also allows our FOL organization to put up signs and posters each year in September that encourage our patrons to "VOTE YES!" for our Library budget.
Where the Buck Stops: the Role of the Library Board of Trustees.
Michael Borges, Executive Director, New York Library Association, member of the Guilderland Public Library Board of Trustees (2005-2010) and Guilderland Library Foundation President (2001-2005) reported that it is not uncommon for the role of the Friends and the role of the public library Trustees to become confused. Michael's presentation discussed the responsibilities and authority of an elected Library Board and how the relationship between that Board and the Friends of the Library can be created for the benefit of the Library and the Library community.
The Role of Friends of Libraries within New York State's Network of Library Systems.
Randall Enos, Consultant, Ramapo-Catskill Public Library System, ended the conference with his presentation - an overview of New York State's unique program of shared services and how Friends of the Library groups can assist in both regional and state-wide advocacy efforts.
Judy Jerome, Director of the Dunham Library and the person responsible for planning the program, sent a letter of thanks to the presenters stating that ". . . the evaluations were effusively positive and everyone left feeling wonderful about the day. And, best of all, I think we have a core group of people who will be the anchor for our new Friends group."
Summer 2011 Issue
Upcoming Events 2011
August 11
Slide Show Preview,
2012 Canadian Rockies Trip
August 27
Bus Trip: Harry Potter Exhibit
At Times Square Discovery Center,
New York City
September 15
Library Budget Vote
September 20
Two Towns, One Book
Contenders Revealed!
October 21-23
Fall Used Book Sale
Save the Date: Library Budget Vote
Mark your calendars for Thursday, September 15. That's the day of the Annual Library Budget Vote. We need your support to help safeguard our valuable community asset.
And what an asset it is. Your Library offers an opportunity for life long learning and the achievement of personal goals by offering a variety of resources, programs and services. Whether you are looking to learn a new skill, cultivate an interest, or explore the Capital Region with the FOL's Museum Pass Program, the Library has something valuable to offer everyone.
But to the 44,000 Library card holders, including over 3,500 new patrons, the Library means so much more. It's a magical place where children can explore and discover, a place where teens can relax, research assignments and check out college options. It is a haven for those seeking employment, for
immigrants learning English . . . and a place for adults to enhance their technology skills, research the purchase of a new car or simply sit quietly and enjoy a good book.
The Annual Budget Vote provides funding to continue to expand the collection and enhance and grow the various programs and services that drew 22,000 program attendees in 2010. Since 2007, there has been a 35% growth in the number of programs offered to patrons and a 45% growth in the number of program attendees.
Please make a note on your calendar to join us at the Library on Thursday, September 15, between 7AM and 9PM, and VOTE YES for the 2012 Budget Proposal. We thank you for your continued support!!
Outreach Service
Enjoy Reading? The Friends of the Library will deliver books to people who are unable to get to the Library. If you are interested in receiving this Outreach service or know anyone who might benefit from this service, please call Lou Ann Stewart at the Library, 371-8622.
The Friends Have Great Gift Ideas Now with Sale Prices
The Friends Favorites Cookbook is still available and it's on sale! The cookbook is full of delicious recipes gathered from your friends and neighbors in the Clifton Park-Halfmoon area. The books are available for a limited time for $10. Pick one up and enjoy some fun summertime recipes.
Also available are beautiful packets of note cards designed by local artist, Marcie Reed Slot, with a rendering of the Library. In this time of text messages, email, and Twitter, it's always nice to receive an "old fashioned" note. The note cards are also on sale for a limited time at $6 for ten cards.
As always, backpacks and totes are available for purchase. We have a children's backpack in bright yellow and an adult tote for only $10 each.
Stop by the information desk at the library to inquire about any of these items.
Spring Used Book Sale Another Big Success
by Keith Willis
The Friends' Spring Book Sale was held May 20 - 22, 2011. The Friends would like to thank all of the volunteers, donors and patrons who contributed to making this event so successful. The money raised by the Used Book Sale will be used to support Friends of the Library programs - outreach and community programs, the Community Scholarship program, author visits, renovations to the Children's Library, and the Two Towns - One Book project. The Used Book Sale is one of the primary fund-raisers for these programs, and the great success of the last sale means that the Friends will be able to continue to provide the support and programs that are so important to the local community.
The next Used Book Sale will be October 21 - 23. Look for details elsewhere in the newsletter. We have a great assortment of books and audio/visual materials to fill the shelves for the next sale, but we still need your donations of clean, gently-used books, music and videos to make the next sale happen. Please note that the special preview for Friends members will continue. FOL members will be allowed early entry into the Book Sale from noon to 12:50 on Friday, October 21, and will be allowed to purchase up to 50 items during that period. After that, the sale will open to the general public at 1:00 pm.
The Friends hope to see you there, either as a volunteer, or as a shopper looking for a great book at a great price.
Writers Wanted!
Book Friendly accepts: Book Reviews, Poetry, Articles, Memoirs, Short Stories.
Email submissions to: Heidi Muir
Heidi prefers Microsoft Word format. Handwritten or typed manuscripts are also accepted.
Call (518) 373-8170 for info.
Please include a statement granting Book Friendly permission to print your work. Deadline for the January winter issue is December 1, 2010.
Book Friendly

· Book Friendly is published quarterly, in January, April, July, and October.
· Authors' writings do not reflect the views of the Friends of the Clifton Park - Halfmoon Public Library.
· Authors retain rights to all their own work.
· Works and photos are printed with permission of authors.
Book Friendly is online at:
www.cliftonpark.org/friendsofcphl
FOL Board of Directors
Jo Anne Robbins
President
Wilma Jozwiak
President Elect
Toby Elman
VP & Publicity
George Pawlowski
Treasurer
Lori Bennett
Secretary & Scholarships
Ellen Burns
Fundraising & Events
Ann Christoffel
Technology
Bernie Grossman
Liaison to Trustees
Vacant
Youth & Families
Andres Harnecker
Assistant to Treasurer
Rhona Koretzky
Travel
Cathy Lawrence
Outreach
Lynn Racht
Membership
Keith Willis
Book Sales
Kathy Adam
Library Liaison
FOL Committee Chairs
Corinne Acker & Susanna Brooks, Hospitality


Chris Barry, Historian


Kathy Burns, Volunteer Coordinator
Linda Conklin, Author Events


Janice Jaskolka Golden, Pavers

Kit Ketchum,
Membership Assistant


Heidi Muir, Newsletter Editor

Fei Xie,
Graphic Artist
Give a Gift Membership to the Friends of the Library
Every Friend is a new door to a different world. Give a gift membership to a friend and share your world. A special event will be planned for new members in 2012.
Book Friendly e-Edition
A Benefit of Your
Friends of the Library Membership
Links
FOL Mission
The mission of the Friends of the Clifton Park - Halfmoon Public Library, Inc. shall be to act as a bridge to the community by:
1) Increasing public awareness of, focusing attention on, and expanding the use of the Clifton Park - Halfmoon Public Library.
2) Initiating, organizing, promoting, and encouraging cultural and educational activities.
3) Procuring gifts and endowments for the Clifton Park - Halfmoon Public Library, as well as raising funds to support certain Library activities.
Help Wanted:
FOL Youth & Families Board Position Open
Are you someone who believes that families and young people are important to libraries both as patrons and as sources of new energy and ideas for improving library resources? If so, you may be the ideal candidate for Youth and Families Coordinator on the Friends of the Library Board. The new Board member would continue to develop and expand the current Museum Pass Program, coordinating with the museums whose passes we already offer and identifying and approaching new potential museum partners. In addition, the Youth and Families Coordinator collaborates with the Children's Librarian and other library personnel to plan and implement programs that serve the youth and families of our community. As with all Board positions, attendance at FOL Board meetings is required, on the fourth Wednesday of each month from 7 to 9 PM.
If this opportunity sounds like a good fit for you, please contact Kathy Adam, Assistant Director for Public Services at 518-371-8622, extension 2214. Potential Board members must complete an application and an interview, and must be a member of the Friends of the Library. We look forward to hearing from you!
Scholastic Book Fair a Success
Each year the Outreach committee holds two Buy-1-Get-1-Free Scholastic Book Fairs. Done as a community service, these sales make current books available to the community at 50% of the cost. Over $3,800 in books were sold for $1,900 at the June Book Fair. Scholastic publishes high-quality, popular children's books that are sold in book stores.
Three Library Trustee Positions Open
The Clifton Park - Halfmoon Public Library is governed by an eleven member Board of Trustees, consisting of representatives from the towns of Clifton Park and Halfmoon. The Board is elected by town residents and each member serves a 5 year term. The Library's Annual Budget and Trustee Vote is held on the second Thursday after Labor Day - this year on September 15th.
Responsibilities of a Library Trustee include:
Serving their elected term
Attending monthly Trustee meetings
Contributing one's own areas of expertise to benefit the Library and the community it serves
Serving on assigned committees to develop and implement policies and plans that are in the best interest of the Library and the general public it serves
This year, two Halfmoon seats and one Clifton Park seat will be voted upon. Residents interested in running for one of those seats should pick up a candidate packet at the Ask-a-Librarian Desk.
The Friends of the Library is a 501 (c) (3) Organization