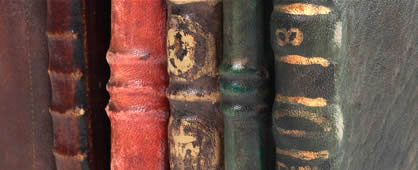 Many Thanks Book Sale Volunteers
By Jo Anne Robbins
The Friends' Board wants to take this opportunity to send a very sincere thank you to our loyal book sale volunteers for their outstanding service to the Library and the Friends. Did you know that we have four teams of volunteers who put in at least two hours of work each week sorting books in our FOL room on the second floor of the Library? This is not easy work, especially when they have to deal with moldy books that someone had stored in a damp cellar or garage. We have asked over and over that books to be donated should be in good condition, but we continue to get books that have to be discarded. If a book you plan to donate would look good on the Library shelves, it would be appropriate to donate for our Used Book Sales. If not, please discard it with your recyclables.
These hard working volunteers check at the Welcome Desk when they arrive and take donations upstairs. Then, the donations are unloaded from the cart to the sorting tables. They are evaluated for cleanliness and content and either placed on a shelf or in a sorting box or discarded.
The discards are placed in boxes designated for our Green Fiber bin. The FOL has recently made an agreement with the Green Fiber Corporation to have our discards removed and recycled. The company pays the FOL a nominal amount for our discards. All money earned from Green Fiber and our Used Book Sales go directly to fund Library projects that couldn't be funded through the Library budget.
The Wednesday before our Used Book Sale, tables are set up in our Community Room. All of the books that have been prepared for the sale are moved from our workroom to the tables and arranged for the sale. This is also hard work, taking lots of effort and a huge volunteer commitment.
The sales begin on Friday at noon, preceded by an hour-long FOL Members' Advance Sale. FOL members are given this perk for contributing their membership dollars in support of the Friends of the Library organization. The Friday sales end at 5:00 PM. On Saturday, the sale is open from 10:00 AM until 4:00 PM. On Sunday, the sale opens at 12:00 Noon, ending at 4:00 PM. That's a total of over 20 hours of volunteer time dedicated to the sale by many of our Book Sale Volunteers. Couple this time commitment to the many hours spent sorting books and getting everything ready for the sale, and you have a huge number of volunteer hours dedicated to supporting our Library.
The next time you attend one of our Used Book Sales, please thank the volunteers you see taking the money or helping in other ways. Let them know that their efforts are appreciated.
Lee Child was a Goodie!
by Keith Willis

Well, if you didn't make it to see Lee Child's presentation at the Library on November 3rd, you missed a goodie. What a great evening!
I have to admit that I was expecting someone who came across something akin to his character, Reacher--macho, tough-guy, world-weary and somewhat cynical. Instead, Lee was charming, articulate, and witty. He presented an engaging talk based on his notion of 'the origins of literature' from the dawn of history (Cro-Magnon man sitting around his cave telling the first story) and extending that out to today's thrillers. He had the standing room only audience in stitches on several occasions. Although Jane, Lee's

Lee Child autographs his books
charming wife, indicated to me that Lee is often a bit nervous and uncomfortable when presenting a talk, you certainly couldn't tell it. He spoke easily and well, and kept his actual talk brief so that he could take numerous questions from the audience ("more fun for everyone"). He answered every question thoroughly and thoughtfully, and made a real effort to communicate not only his own background, but also the actual craft of writing, to the audience.
I think that this event was extremely well received, if the number in attendance and the long, long line of people waiting eagerly to get Lee to sign their books is any indication. The Friends and the Library can be proud of presenting another exceptional night of quality cultural activity for the Clifton Park-Halfmoon community. Kudos are especially due to Reference Librarian, Natalie McDonough for conceiving of this program and implementing it so admirably, and also to the Hospitality group, for providing such a banquet of treats for the audience to enjoy.
I know that these events are expensive, but I think that the return, both in goodwill and the heightened awareness of the Library as a resource and the Friends organization as a sponsor and advocate, is immeasurable.
FOL Community Scholarships
by Lori Bennett

In 2008, with the hope of assisting deserving students in realizing their educational dreams, the Friends established the Friends of the Clifton Park-Halfmoon Public Library Community Scholarship. This year, we will continue the tradition and again award two scholarships of $1,000 each. Scholarship recipients must be Shenendehowa High School students and/or residents of the Library tax district, who will be attending an accredited two- or four-year college or university in fall 2011.
A committee of Friends will evaluate the applications and the scholarships will be presented at Friends' Annual Meeting on May 25th, 2011. Award money will be deposited with the college or university, to be used to cover tuition, college expenses, fees, books, and instructional supplies.
We are very excited to recognize two deserving young people in this way, and look forward to the continued success of this annual scholarship.
Application forms will be available by January 3rd on the Friends' website:
http://www.cliftonpark.org/friendsofcphl.

They will also be at the Welcome Desk of the Library and the High School East Counseling Center. Completed application packets must be received at the Library Welcome Desk by March 4, 2011. For more information, please contact Lori Bennett at 877-4914.
Janine DeTillio Cammarata Launches

Second Book of Fianna Cycle

at the CPH Library
by Janine Cammarata
On Sunday, October 17, I launched the second novel in my time travel adventure called Eyes of the Goddess. This is the second book in the Fianna Cycle trilogy that focuses
on the myth

ological

stories of Celtic Ireland and entwines it with modern characters. Two women warriors, Michaela Sommers from modern New York City and Maecha Ruadh Mac Art of third century Celtic Ir

eland, connect across time to combine their skills in order to save their families. Along their separat

e journeys, they have success, but
also suffer loss and tragedy. What they do despite these adversities defines them.
My first book in this series, Warrior Within, and my second book are filled with action packed fight scenes where the characters utilize their martial arts and sword fighting skills. When I decided to have my book launch at the Clifton Park-Halfmoon Public Library, I thought it would be fantastic to watch the action come alive by having sword-fighting demonstrations.
The Society for CreativeAnachronism (SCA) readily volunteered to do just that. About fifteen members came dressed in various period costumes ranging from authentic Celtic Irish garb to full Samurai war gear. Amanda Lord reenacted a story about a Celtic warrior named Cú Chulainn's and the audience hung on every word. There were various sparring matches between fencers and swordsmen. The best part of the afternoon for the young adults was getting to try on the chain mail and holding the weaponry. The SCA members were patient and incredibly knowledgeable.
I wove the excitement of the demonstration into a reading from my novel and answered some fun questions like: "When is the movie coming out?" I am not sure about that, but I

Cammarata launches her new book

.
am actively pursuing that possibility. I especially loved that so many young adults enjoyed the book.

I originally wrote Warriors Within for an adult audience, but found that many young adults were reading it. I specifically geared Eyes of the Goddess to a young adult audience, but kept it mature and fast-paced enough for adults.
Writing is my passion and I have combined it with my own quest to help local children with cancer. A portion of my sales are donated to Nick's Fight to be Healed Foundation (NFTBHF). This local non-profit organization was formed in 2009 in memory of my son, Nick, who passed away after a four-month battle with Leukemia in 2008. NFTBHF financially and emotionally supports local pediatric cancer patients. When I'm not writing, I'm raising money to fight the devastating effects of pediatric cancer that affects so many families in our area.
Special thanks to the Friends of the Clifton Park-Halfmoon Public Library for providing refreshments for this event and to the Library for allowing me to launch my book at this fabulous community center.
Information on books: http://www.highlandpub.com
Information on NFTBHF: http://www.fighttobehealed.org
Society for Creative Anachronism: http://concordia.eastkingdom.org/
We've Got Letters
Dear Friends of the Library,
I would like to thank you from the bottom of my heart for your extremely generous and kind donation of about 200 books for our troops in Iraq and Afghanistan. Books have been on their request list since the war began and I am sure they will be thrilled when they see the contents of your boxes.
Your donation will be sent overseas in our next shipment. I truly believe the books are food for the soul, especially in situations as horrible as Afghanistan and Iraq. As our brochure states, books can help troops escape the boredom, stress and fear they so often feel. Books can help them relax in a quiet way when they need to restore their mind and body. Finally, and most importantly, these boxes of books and the money to send them reminds them that their homeland cares for them.
Each book will carry a note saying who has generously donated the books.
Thank you also for your help in making it such a pleasant experience.
Ellen Keegan
Books for Troops
Operation Adopt a Soldier
Dear Clifton Park Friends of the Library,
I wanted to thank you for your donation and the time it took to prepare all of the books you have donated. It may seem like a small gesture, but know that packages such as these mean volumes to our troops. I thank you again. It is an honor to serve the best nation in the world.
Sincerely,
Bryan Cinbotte
CPT, Iraq
Dear Friends,
It is people like you that make our program a success! Many thanks for your ongoing support of our Summer Reading Program. The books you supplied were the perfect compliment to our collection. The children really gravitate toward the new books.
It is so rewarding to have students return week after week enthusiastic about books. Your generosity is touching and helped an average of 25 students each week between the two locations. Thanks for helping us make the program come to life.
Stay connected with good literature. Thank you again!
Elizabeth Wood
Principal
Shatekon Elementary
Dear FOL Board,
On behalf of the Clifton Park-Halfmoon Public Library, I would like to thank you for your donation of an iPod Touch for our Teen Summer Reading Club Grand Prize. It was a great incentive for getting the teens involved in our program. We had 136 teens sign up for the program. Forty-four completed all of the requirements, and I'd be willing to bet it was the iPod that inspired them. The teen that received it was thrilled and will certainly put it to good use.
Sincerely,
Joan Weiskotten
Teen Services Librarian
Dear Jo Anne and the FOL
At the NYLA Conference earlier this month, a youth services consultant from down state described the Clifton Park - Halfmoon Public Library as a destination library. During this Thanksgiving season, I wanted to thank our fabulous CPHL Friends for some of the many things you have done in 2010 to make the Library an exciting place for our community.
Your generous support of our Summer Reading Club through providing "Summer Reading Star" lawn signs for children who completed the minimum requirement of reading 500 minutes. These dynamic signs were the perfect way to publicly honor readers' achievements while highlighting Library visibility in the community. Kids' eyes lit up when they received the signs, and parents were very pleased with the incentiv
e as well. Several families who live in apartments planned to display the signs in their windows.
Your vital role in launching a successful Teen Summer Reading Club . . . the iPod Touch you provided for the grand prize was a powerful incentive for teens to participate.
Funding welcome bags for children obtaining Library cards here . . . being able to use our Library is indeed something to celebrate and the bags added a fun touch to a memorable occasion.
Sponsoring an Evening with Margaret Peterson Haddix . . . families are still talking about the event with pleasure and enthusiasm. I've let the Shen librarians know that we are interested in sharing additional author visits and they are keeping me posted on who is coming to speak next year.
I look forward to working with you again as these program opportunities arise.
On a personal note, the great cookbook . . . you streamlined my holiday shopping!
Finally, the lively storytelling dinner with Frank Hodge and Kate Dudding and the Evening with Lee Child . . . thank you all again for making this Library such a great place for all of us.
Sincerely,
Janet Kreason
Head of Youth Services
Has Jack Reacher been to Clifton Park or Halfmoon?
by Natalie McDonough
Lee Child entertained a delighted audience!
A

uthor Lee Child thrilled the capacity crowd of over 300 at the Library on Wednesday, November 3rd with his discussion of his writing process (a word at a time without outlining the entire book), noting that he doesn't "even have a plan for that paragraph" and explaining that his books are the "real" books when compared to literary novels. Going back to Cro-Magnon man, he noted that through storytelling, we were able to figure out a way to survi

ve the dangers that faced us every day.

In 2010, Child released

61 Hours

in May and

Worth Dying For

two weeks prior to the program. It's not every day th

at the author of the book currently ranked #1

on the New York Times Bestsellers list comes to the Capital District.
All of his books feature Jack Reacher, a tall stranger who travels the country without a bag on his back, but still finds himself wrapped up in trouble and acting as an unsung hero to those he meets along the way.
After speaking about his work, Mr. Child took questions from the audience, which included asking about when Jack Reacher was coming to Clifton Park. The response? He may have been here already to this town, this library; you never know when and where he'll show up.
This was a wonderful program and based on the line of people who waited patiently for upwards of an hour to get their books signed, a very popular author for our patrons. We could not have accomplished this without the support of our Friends, with additional funding from the Town of Clifton Park. I'm very grateful for the enthusiasm that the Friends show for these author events and so are the lucky patrons who have the opportunity to hear these authors in person.
Two Towns - One Book
Clifton Park - Halfmoon Reads


by Linda Conklin



A small group has been meeting at the Clifton Park-Halfmoon Public Library to explore initiating a Community Reads program in the towns of Clifton Park and Halfmoon. The program encourages community members to read the same book and participate in a range of events related to the book's theme including book discussions and service projects as well as educational and cultural activities. In November, Karen Bradley from the Schenectady County Public Library made a presentation describing their program, "One County-One Book," which she introduced in 2005 and has coordinated since then. The program is now entering its seventh year of operation.
Rhona Koretzky Forman presented information on the "Saratoga Reads" program at our December meeting. Both "One County-One Book" and "Saratoga Reads" are community collaborations involving several partners such as the Library, Friends of the Library, educational, governmental, and other community based organizations and a variety of local businesses.
We welcome anyone interested in working on this project to attend our next meeting scheduled for Thursday, January 13th, 5:00 PM, at the Library, or to contact Project Chairperson, Linda Conklin, by e-mail at [email protected].
Friendly Gifts for Anytime Giving
by Jo Anne Robbins
It doesn't take lots of money to select or create a great gift for new babies, birthdays, anniversaries, weddings or the holidays. When planning your gift-giving this year, consider using gifts purchased at the Library for those you love.
Start with a backpack or tote. The first step in creating a unique gift basket is to get rid of the basket! It's overdone and there are so many other containers to hold the your gift items. We have two perfect containers at the Library - our bright yellow children's backpack and our adult tote, only $10.00 each! Both can be filled with a selection of thoughtful gifts.
How about an adult tote bag filled with snack treats to take as a hostess gift? It could include your favorite homemade salsa, chips, some hard salami, a tin of crackers, a favorite cheese spread and a choice bottle of bubbly to celebrate the occasion.
For the children in your family, pack our bright yellow backpack with a couple interesting books, a board game, a deck of cards, some game night treats, and a pledge to teach the children how to play the game followed by story-time! This gift will not be ignored and it will help the Friends support special projects at our Library.
Our FOL cookbook will also be a gift that's appreciated and used. Purchase the Friends' Favorites Cookbook ($12.00) and pack it with some ingredients for a favorite recipe and a nice bottle of wine to accompany the meal or the dessert. Or, if you love to bake, why not bake several different cookie recipes from our cookbook. Pack the cookies in a colorful tin and package together with the FF Cookbook in a brightly colored gift bag. It is a gift that anyone would enjoy!
Another interesting gift idea - wrap an Entertainment Book ($30.00) with a hand-written invitation to a meal at a favorite restaurant - your treat.
New this year, we've created a beautiful packet of note cards designed by local artist, Marcie Reed Slot from her recently completed Library rendering project. The interior is blank so they may be used for any occasion. Pricing: packets of 5 cards, $5.00; packets of 10 cards, $8.00; gift-wrapped packs of 10 cards, $10.00.
Celebrate the wonderful people in your life with an engraved paver! It is a unique gift that will last a lifetime. For gift giving, a beautiful certificate is printed. You may order pavers by completing the paver order form that may be found on the FOL chest in the entrance or our table on the second floor.
The cost of a paver is tax deductible because the Friends organization is a not-for-profit corporation. Pavers are available at a variety of locations on the Library property and with a price tag that is very affordable.
Size and Characters Price
Paver
6X6 flagpole or reading garden $50.00
3 lines - 10 characters per line
6X9 flagpole $75.00
3 lines - 15 characters per line
6X9 reading garden $100.00
3 lines - 15 characters per line
6X6 entrance $150.00
3 lines - 10 characters per line
6X9 entrance

$200.00
3 lines - 15 characters per line
Celebrate the wonderful people in your life with a gift from the Library, all available at the Circulation Desk.

Valentine's Day Romance Mini
Used Book Sale
by Keith Willis
Looking for a little romance?
Does your love life need a tune-up?
The Friends of the Library can help!
Find love in the Library with the
FOL Valentine's Romance Book Sale
Indulge your passion for romance!
Browse the heart-pounding selection
of paperback romance novels:
Contemporary Romance
Historical Romance
Romantic Suspense
Paranormal Romance
Regency Romance
Who knows what ideas they
might spark
To heat up your Valentine's Day?
Join us on Thursday,
February 10, 2011
10:00am to 8:00pm
On the Library's first floor.
There may even be..
Chocolates

Books, Books, Books and More Books
by Keith Willis
The Friends' Fall Book Sale was held October 1-3, 2010. The Committee would like to thank all of the volunteers, donors and patrons who contributed to making this event so successful. The money raised by the Used Book Sale will be used to support Friends of the Library programs - outreach and community programs, the Community Scholarship program, and author visits like the recent excellent and well-attended presentation by NY Times best-selling thriller author Lee Child. The Used Book Sale is one of the primary fund-raisers for these programs, and the great success of the last sale means that the Friends will be able to continue to provide the support and programs that are so important to the local community.
The next Used Book Sale will be January 7 - 9, 2011. We have a great assortment of books and audio/visual materials to fill the shelves for the next sale, but we still need your donations of clean, gently used books, music, CDs, records and videos to make the next sale happen. Please note that the special preview for Friends members will continue. FOL members will be allowed early entry into the Book Sale from noon to 12:50 on Friday, January 7, and will be allowed to purchase up to 50 items during that period. After that, the sale will open to the general public at 1:00 PM. A Membership Table will be available for anyone who wishes to join the Friends and enjoy the early entry pre-sale.
The Friends hope to see you there, either as a volunteer, or as a shopper looking for a great book at a great price.
FOL By-laws Changes Approved by FOL Board of Directors, October 27, 2010
Recently, your Board of Directors approved several changes to the structure of our Board of Directors that will go into effect in 2011. At our Annual Meeting scheduled for Wednesday, May 25, 2011, the Board will ask the membership to ratify these changes in our By-Laws. This article will identify and explain the changes.
I. ARTICLE IV. BOARD OF DIRECTORS
Original wording of Section 3) followed by the new wording:
3) At the last meeting of even-numbered years, the Board shall elect or appoint a President, First Vice-President, and Second Vice President, all of whom shall be members of the Board. The terms of the President, First Vice-President, and Second Vice-President shall be two years, and no one individual shall hold the same office for more than two consecutive terms. The Treasurer and Secretary shall serve without term limitation, but shall be elected annually. The duties of each office shall be as follows:
3) At the last meeting of the year, the Board shall elect a President and a President Elect. The terms of the President and President Elect shall be one year and no one individual shall hold the same office for more than two consecutive terms. The Vice President, Treasurer and Secretary shall serve without term limitation, but shall be elected annually. All officers shall be members of the Board of Directors and will officially take office on January 1st.
The rationale for these changes:
1) The two-year term of office for the President was too long, resulting in many Board members' inability to take on the responsibilities of the office.
2) Establishing the office of President Elect will provide a year of training for the future President, assuring development and continuation of leadership within the organization.
II. The duties of each office shall be as follows:
Job Description of the President Elect
b) PRESIDENT ELECT
The President Elect shall:
· Perform such duties as are delegated by the President.
· Execute the duties of the President in the President's absence or disability, and shall succeed to the office of President upon the completion of the incumbent's term or in the event of the President's death, resignation or removal.
· Be an ex officio member to all committees.
· Have the power to call special meetings of all committees whenever deemed necessary.
The immediate past president will continue to have official duties but will not be elected.
c) IMMEDIATE PAST PRESIDENT
* Serve in an advisory capacity as a transition agent to assist new leaders on the Board of Directors.
* Provide continuity in the Board's leadership to enable the organization to achieve its objectives.
· Act as collaborator/visionary for the Board in matters affecting FOL activities
Rationale: To establish continuity in Board leadership and assure the support and visionary collaboration of our Board, we added this position.
d) VICE-PRESIDENT
The Vice President shall:
· Act as Chairman Pro Tem in the absence of both the President and President Elect. In the absence of the Vice President, any member may call the meeting to order and the members present shall elect a Chairman Pro Tem.
· Act as liaison to the Newsletter Committee and ensure its timely publication.
· Chair the New Board Member Recruitment Committee.
· Be responsible for ensuring the timely completion of the annual audit prior to the annual meeting.
Rationale: We have changed the title of First Vice President to Vice President for obvious reasons.
III. ARTICLE V. COMMITTEES
Original wording of Section 2) followed by new wording:
2) The President will appoint a Nominating Committee one month prior to officer elections. The committee, consisting of three non-officer board members, will prepare a single candidate slate.
2) A Nominating Committee will be appointed by the President one month prior to officer elections. The committee, consisting of three Board members, will prepare a single candidate slate.
Rationale: It made no sense to require that members of the Nominating committee be non-officer members of the Board. This change simplifies the identification of those willing and able to serve in this capacity.
Hope to see you at our Annual Meeting!

CPH Friends Attend NYLA Conference 2010
by Andres Harnecker

I met the ladies in the large room at the Saratoga Hilton Conference Center at Saratoga amidst an immense variety of vendors displaying their wares (from cataloguing software to book and audio book publishers, to library technologies like a DVD buffing machine). Jo Anne Robbins, FOL Board President, Wilma Jozwiak, Membership Chair (and our new President Elect), and Kathy Adam, Clifton Park-Halfmoon Library (CPH) Assistant Director and FOL Board liaison were in front of the Mango Language Learning Software exhibit.
Jo Anne was getting a free T-Shirt for her visit to their stand. So began our walk through the many exhibits at the New York Library Association (NYLA) Annual Conference. Some of the technology exhibits caught my attention: a station for scanning items straight into your USB flash drive and the PrintSpot software that allows you to send your print job to the Library and pick up the printed copies at the circulation desk after you pay the fees. The Clifton Park Halfmoon Library proudly offers the printing service provided by this vendor to its patrons.
Back to NYLA. The mission of the conference is to "lead in the development, promotion and improvement of library and information services and the profession of librarianship in order to enhance learning, quality of life, and equal opportunity for all New Yorkers." To this end the NYLA conference organizers gathered vendors, library representatives, and participants in a rich environment of conferences, meetings, and product displays that defies description.
Our goal as Friends of the Library representatives was to participate in three workshops organized by the Empire Friends Roundtable (EFR). The EFR promotes the importance of Friend's groups for libraries. According to the EFR, five things Friends groups do for libraries are advocacy, fund-raising, programs, publications, and services. In tune with that, the three workshops organized for Friday, November 5th, were all related to Friends' groups.
The first program was titled "Where's the Money? Celebrating National Friends of Library Week" and was presented by Susan Swanton. She spoke about the importance of Friends of the Library Week and made a public call for successors and volunteers for the EFR organization. There was a pause in the Friends conferences afterwards that allowed us another chance to visit the exhibits.
The EFR then had a working lunch board meeting that we participated in. During that meeting Jo Anne Robbins volunteered to present a program for next year's NYLA conference.
The workshop titled "We're in This Together: Friends Sharing Solutions to Common Problems" broke participants up in groups of four or five to explore solutions to problems commonly faced by libraries. A library director at one of NY state's libraries sitting in our group had several important issues she wanted ideas for. Two members of the Friends of the Round Lake Library were interested in the functioning of the CPH Library's Friends group. This meeting was instrumental for me to see how well the CPH FOL is working compared to other libraries and Friends groups. One important learning is that the relationship between Library Trustees, officials, and the Friends groups' representatives is critical to the good functioning of the Library. The workshop revealed that when these roles are not clear, libraries could run out of space and funds to operate. A takeaway for our CPH FOL group is to appreciate what is working correctly at our terrific Library.
The last presentation titled, "I Love My Library and I Vote: Moving Beyond Bumper Stickers," by Libby Post, was an eye-opening overview of the communication strategy certain libraries have used to overcome situations where library budgets were being voted down. One of Libby's tenets was that libraries need to advocate in favor of themselves on a regular basis and form and maintain a supporting public that is ready to act on call. This point was discussed during the CPH FOL Board meeting and Board members agreed that the CPH Library is already taking necessary advocacy actions.
The NYLA conference gave us a glimpse into the current situation of New York libraries, the situations of some Friends groups and what some communities have done to better support their library.
To learn more about NYLA, visit: http://www.nyla.org/
To read more about the NYLA conference, visit: http://www.nyla.org/index.php?page_id=1908
To learn more about EFR, visit: http://www.nyla.org/index.php?page_id=57
To read about successful cases of library advocacy visit: http://www.commservices.net/libraries.html

While visions of tulips and daffodils danced through their heads . . . see the article on the plant and goodie swap and sale! Happy Holidays!

Winter 2011 Issue

Upcoming Events

Scholarship Applications Available of FOL Website on Jan. 1st
Friends Used Book Sale,
Jan. 7th - 9th
Valentine's Romance Book Sale, Feb. 10th
Deadline for Scholarship Applications, March 4th
Collette Vacations Amalfi Coast Trip, March 17th - 28th
Outreach Service


Enjoy Reading? The Friends of the Library will deliver books to people who are unable to get to the Library. If you are interested in receiving this Outreach service or know anyone who might benefit from this service, please call Lou Ann Stewart at the Library, 371-8622.
ALTAFF
Advocates for Libraries

by Jo Anne Robbins

Did you know that Friends of Libraries U.S.A. (FOLUSA) and the Association for Library Trustees and Advocates (ALTA) have joined forces to become an expanded division of ALA known as ALTAFF, the Association of Library Trustees, Advocates, Friends and Foundations. Through this partnership, ALTAFF unites libraries' voices to speak out on behalf of library services and free public access to information. Visit ALTAFF's web site to find out how you can be a strong advocate for our Library:
Gardeners: Planning for the Second Annual Plant and Garden Goody Swap and Sale
By Wilma Jozwiak
What, you say? You're just now putting your garden to bed? If you are a committed (addicted?) gardener, the next few months stretch out bleakly while your garden sleeps. If this describes you, think about helping us plan for the spring Plant and Garden Goody Swap and Sale, that will be held at the Library (on the porch) on Saturday, June 4th from 9:30 AM until noon, when it turns into a sale lasting until 2 PM.
Last year was our first Swap and Sale, and even though the heavens opened up and dumped on us with a day-long rain, we had lots of swappers and made enough sales in the second half of the day to cover our costs.
Our purpose in the swap and sale is two-fold: to benefit those gardeners among you who have plants they'd like to share and perhaps a place in the garden for a plant they don't have yet and to raise funds for the many Friends activities that benefit our Library community.
We will need folks to help plan, as well as folks who can help out on the day of the swap. If you are interested, please contact Wilma Jozwiak at [email protected] or leave your contact information at the Welcome Desk. We had a great time last year, and are looking forward to another fun day.
Publicity Volunteer
by Toby Elman
The Publicity Chair for the Friends of the Clifton Park-Halfmoon Library is looking for a volunteer to help with some of the publicity responsibilities. This is not a Board position; the volunteer would be working with the Publicity Chair and would be responsible to her.
The volunteer needs to be comfortable using computer graphics to create posters, flyers and bookmarks for Friends events.
The volunteer also needs to be comfortable using a computer to post event information to various local websites.
Depending on the number of events in one month, the volunteer could be called on to send out press releases announcing an event.
The Volunteer might also be asked to do some copying work at the library.
The Volunteer could be asked to help with other publicity tasks depending on the number of events during a very busy time of year for the Friends of the Library.
If you are interested in this position please email Toby Elman, Publicity Chair, at [email protected]
Print from Anywhere

@ the Library
Did you know that your Library now offers a Wireless Web Printing service? Your can print virtually any document or web page from your laptop computer, home computer, PDA or other web-enabled device to the Clifton Park-Halfmoon Public Library printer.
Print jobs sent to the Library printer can be picked up at the circulation desk at the Clifton Park-Halfmoon Public Library during normal business hours. Unclaimed print jobs will be deleted after 72 hours.
Check out the details at: http://www.cphlibrary.org - look for this print icon on the Library Home Page.
Board Committee Considering New Membership Categories
by Wilma Jozwiak

Many people in our community consider themselves supporters of the library, and show it by becoming a Friend of the Library. Until now, there has been no specific way for young people or businesses/nonprofit groups to make that commitment. The Board of the Friends is now considering following the lead of other Friends groups by offering Business/Community memberships and beginning a Youth Friends group.
Over the next few months, we will be seeking input from people representing these groups to determine whether there is interest and if so, what the benefits and/or activities of membership should be. If you are a young person or represent a business or non-profit organization in our community and would be interested in being part of the discussion, please contact us at [email protected] or leave your contact information at the Welcome Desk or mail it to Friends of the CPH Library, 475 Moe Road, Clifton Park, NY 12065. Attention: New Membership Category.
Travel Update
by Rhona Koretzky

Plan to join the FOL for a one day bus trip to Boston, MA to see the new Art of the Americas wing at the Museum of Fine Arts.
The trip will be on Saturday May 21, departing from the library parking lot at 7:30 AM. The price, including coach transportation and museum admission is $70 per person. An optional docent led tour of the new wing is available for an additional $10 per person.
This trip is certain to fill quickly, so please contact FOL travel coordinator Rhona Koretzky by email at [email protected] or by phone at 505-1303 to reserve your place. Payment will be due upon reservation.
Robbins Honored at Library
After 15 years of service to our Library, Trustee, Zeb Robbins, was honored at a reception prior to his last Board meeting. Following several presentations by Library staff and colleagues, Zeb received a beautiful keepsake clock and a lovely framed photograph of the entrance to the Library that highlights the obelisk. Of course, the Friends intend to put Zeb to work in the near future on a project that will take advantage of his skills and interests. Congratulations, Zeb, and thank you for your dedication to our Library!
Friends Seeking New Board Member

The Friends of the Library Board is looking for a volunteer to join our Board and serve as Membership Chair. The job description for this Board member is as follows:
The Membership Chairperson shall coordinate all activities of the Membership Committee. He/She shall assure that:
1) membership records are maintained;
2) new member information is forwarded to the Technology Chair, Volunteer Coordinator and President monthly;
3) up-to-date membership lists are created and posted on Box.net;
4) a membership drive is conducted each year beginning in September (Early Bird) and concluded by February 1;
5) Membership Form is updated and distributed;
6) PR regarding our membership activities is coordinated with the Publicity Chair;
7) checks or cash received with the membership form are forwarded to the FOL Treasurer.
8) membership cards are generated with a
member-specific thank you note to returning or new members;
9) articles for the FOL newsletter are written as needed, and,
10) membership Committee meetings are conducted
as needed.
As a member of the Board, the Membership Chair would also attend monthly Board meetings. The Friends of the Library Board meets on the 4th Wednesday of the month except for November, December, and August. In November and December, the Board meets earlier in the month due to the holidays. In August, the FOL Board meets with the Board of Trustees for a dinner meeting on the second Monday.
Interested candidates should contact Toby Elman by e-mail -
[email protected]
Writers Wanted!

Book Friendly accepts: Book Reviews, Poetry, Articles, Memoirs, Short Stories.

Email submissions to:

Heidi prefers Microsoft Word format. Handwritten or typed manuscripts are also accepted.

Call (518) 373-8170 for info.

Please include a statement granting Book Friendly permission to print your work. Deadline for the January winter issue is December 1, 2010.

Book Friendly

· Book Friendly is published quarterly, in January, April, July, and October.

· Authors' writings do not reflect the views of the Friends of the Clifton Park - Halfmoon Public Library.

· Authors retain rights to all their own work.
· Works and photos are printed with permission of authors.
Book Friendly is online at:
www.cliftonpark.org/friendsofcphl

FOL Board of Directors
Jo Anne Robbins
President

Wilma Jozwiak
President Elect
Toby Elman
VP & Publicity
George Pawlowski
Treasurer
Lori Bennett

Secretary & Scholarships
Ellen Burns

Fundraising & Events
Ann Christoffel

Technology
Bernie Grossman

Liaison to Trustees
Nancy Hampton
Youth & Families
Andres Harnecker
Assistant to Treasurer
Rhona Koretzky
Travel
Cathy Lawrence
Outreach
Keith Willis
Book Sales
Kathy Adam
Library Liaison
FOL Committee Chairs
Corinne Acker & Susanna Brooks, Hospitality


Chris Barry, Historian


Kathy Burns, Volunteer Coordinator
Linda Conklin, Author Events


Janice Jaskolka Golden, Pavers


Heidi Muir, Newsletter Editor

FOL Mission

The mission of the Friends of the Clifton Park - Halfmoon Public Library, Inc. shall be to act as a bridge to the community by:

1) Increasing public awareness of, focusing attention on, and expanding the use of the Clifton Park - Halfmoon Public Library.

2) Initiating, organizing, promoting, and encouraging cultural and educational activities.

3) Procuring gifts and endowments for the Clifton Park - Halfmoon Public Library, as well as raising funds to support certain Library activities.

2011 Entertainment Books
The 2011 Entertainment Books are on sale now at the Circulation Desk of the Library. The cost is $30 and checks should be made payable to the Friends of the CPH Library. Pick up one soon while they are available!
Library Factoid
Did you know that you can read the current issue of Consumer Reports for free simply by going to our Library web pages.? On the home page, simply click on the icon for Consumer Reports and enter your library card number. This is a great free resource available to CPH Library patrons.
You can go to the Library in your pajamas and enjoy this and many other resources at your leisure.
Have fun exploring!
Become a Friend
Every Friend is a new door to a different world. Join the Friends of the Library and share your world.

Friends of the Library Annual Meeting. Wednesday, May 25th
The Annual Meeting of the Friends of the Library will be held in Meeting Rooms C & D on Wednesday, May 25th at 7 :00 PM. Dessert and coffee will be served

This is the regularly scheduled meeting of the Friends. The agenda will include:
1) A Power Point Annual Report
2) Introduction of Scholarship Winners and Awarding of Scholarships
3) Recognition of Generous Donors including Special Gift
4) Recognition of Volunteer of the Year
5) Opportunity to provide feedback to the Board including a vote on the changes in our By-laws and a vote on our Board members

We encourage all members of the Friends of the Library to make an effort to attend this meeting. We will be taking reservations this year to ensure we have sufficient refreshments.

There is also be a silent auction of author signed books and gift baskets.

Hope to see you there!