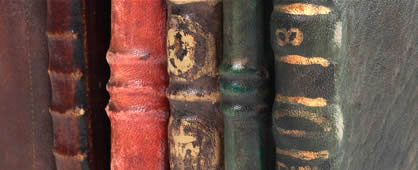 Jo Anne Robbins, FOL President,
Receives Recognition
by Toby Elman

Toby Elman, left, presents the leadership award to Jo Anne Robbins
At a Joint Meeting of the Library Trustees and the Friends of the Library on August 16th, the FOL recognized Jo Anne Robbins for her outstanding leadership. The Friends gave her a Certificate of Special Recognition for Leadership and a gift of the New York City Public Library's lion bookends, "Patience" and "Fortitude". The Certificate quoted John Quincy Adams, "If your actions inspire others to dream more, learn more, do more and become more, you are a leader". The FOL Board felt this quote reflects Jo Anne's leadership skills through the years.
Toby Elman, representing the Friends Board, read the following tribute:
"The Friends are so fortunate to have a Board Member who has outstanding leadership skills that the Board has decided to publicly recognize this person. The Friends feel that she deserves special recognition and the gratitude of the Friends of the Library. As a tangible demonstration of this recognition and gratitude, the Board has decided to present this exceptional Member, Jo Anne Robbins, with a gift and a Certificate of Special Recognition for Leadership.
Jo Anne has shown herself to be an unbelievably hard working Board Member for many years and a creative and productive President for the last two years. She has brought many new Members to our Board and thus opened the Friends up to new and exciting events, fundraisers and the development of new computer technology to help publicize our events. In doing so, the Friends organization has benefited by becoming a stronger and more creative advocate for the Library.
Jo Anne, in recognition of your multitude of great leadership skills and many years of hard and devoted work on the Friends Board, it is our pleasure to give you this certificate and a gift of gratitude for all you have done to help make the Friends the vital and thriving organization that it is today."
Kathy Adam, liaison to the Friends Board from the Library, also praised Jo Anne, noting that she had been one of the original Steering Committee members from 1995 that started the current FOL. Kathy described Jo Anne as capable and hardworking, and said that she could not have imagined that all these years later the Friends, with Jo Anne's contribution, could have accomplished so much.
Major Author Event: Lee Child
November 3, 2010 - 7:00 PM
by Linda Conklin

Author, Lee Child Coming to our Library
Are you a mystery lover? Then you'll enjoy our next author event. The Clifton Park-Halfmoon Public Library, in conjunction with the Friends of the Library, is pleased to feature Lee Child, international bestselling author of the Jack Reacher thrillers. He will be speaking at the Library on Wednesday, November 3, 2010 at 7 PM.
A prolific writer, Child has released two books this year. His book,

61 Hours

, hit stores in May and his newest work,

Worth Dying For,

will be available on October 19th. Each book follows Jack Reacher in a new adventure, making it easy to start with any book in the series. Once you meet Jack, you'll be hooked and want to read more. Lee will be signing copies of his books at the conclusion of the program and Borders Books will have a selection of his books for sale.
Lee Child began his writing career in 1995 after losing his position in television in England due to
corporate restructuring. Being a voracious reader, Lee decided to try his hand at writing. The result was Killing Floor, the first Jack Reacher novel, which was an immediate success and launched the series.
Registration for then event is required and begins at 9 AM on Friday, October 1st by phone at 371-8622, in person or online through our Calendar of Events. Due to the popularity of this event, each reservation is for a maximum of 2 people.
For more information on this event, or to access the Calendar of Library Events, go to the Library's website.
Additional funding for this program has been provided by the Town of Clifton Park.
The 2010 Library Budget Vote
by Jo Anne Robbins

Good news! The residents of Clifton Park and Halfmoon approved the 2011 Clifton Park-Halfmoon Public Library $3,859,569 budget by a vote of 782 to 212. Incumbent Edwin Rodger and newcomer David Bissett were elected as representatives for Clifton Park on the Library Board of Trustees. Thank you to everyone on our Get Out the Vote Team who worked so diligently to encourage a positive voter turnout . . . a 78.7% positive vote this year.
Special thanks to:
· Director, Alex Gutelius, for facilitating the efforts of our Library staff, Trustees and FOL Board members in a spirited effort to Get Out the Vote.
· Joe Conroy for his beautiful bookmarks, posters and flyer designs that communicated so eloquently the essence of our library services.
· Ann Cocca for developing and carrying out carefully planned and executed PR materials including press releases, posters, bookmarks, brochures and informational flyers.
· Fei Xei for her graphic artistry in the creation of posters and bookmarks.
· Ann Christoffel, who creates and coordinates our
PR e-mails.
· Wilma Jozwiak for organizing and sharing needed membership data for e-mails, mailings and phone calls.
· Corinne Acker, Maria Louisa Bautista, Francine Roger and Nancy Jarose for their help with two "Get Out the Vote" mailings.
· The many volunteers who put up our roadside signs (and took them down) including: Zeb Robbins, Ed Rodger, Bernie Grossman, Bill and Alex Gutelius, Lori Bennett, Virginia Tracey, Christene Thurston, David Golden, Kathy Adam, Wilma Jozwiak, Toby and Arnie Elman, Ellen Burns, Linda Fennelly, Keith Willis, Ann Cocca, Nancy Hampton, Debby Curto, Cliff Bueno and Andres Harnecker.
· Our callers including Kathy Adam, George Pawlowski, Linda Fennelly, David Golden, Christene Thurston, Wilma Jozwiak, Nancy Hampton, Lori Bennett, Ed Rodger, Andres Harnecker, Bernie Grossman, Zeb Robbins, Rhona Koretzky and Cathy Lawrence.
· Sally Gillich and Mary Beth Nafis for assuring that our library computers had vote information screen savers and our website communicated the importance of voting.
· Charlene Opatkiewicz and Megan DeLaRosa for getting our message out to the Shen Teachers.
· Kimberlie Meyer for sharing information about the Library Vote Day with her preschool e-mail tree.
· Keith Willis, for organizing the Mini Used Book Sale on the day of the vote. Also thanks to the following book sale volunteers for their efforts: Joan Hagglove, Sylvia Cotriss, Irene Botch, Ann Christoffel, Kathy Myers, Peggy Cushman, Vivian Semian,Katherine Barry, Ruth Milczarek, Marianne Jutton and Pat Willis.
· Zeb Robbins, Maria Louisa Bautista, Sandra Wallace, and Corinne Acker who worked at the Clifton Park Community Fair.
· Corinne Acker, Sue Brooks, Maria Louisa Bautista and the Hospitality team (Kathleen Barry, Louise Butler, Nancy Connor, Peggy Cushman, Dorothy Everson, Judy Gerwitz, Betty Kleiner, Francine Rodger, Joyce Sammo, Nancy Shade, Karyl Smith, Sandra Wallace, Kathleen Wetmore and Pat Willis) for planning and organizing the wonderful Vote Day reception.
· Kathy Adam, who enlisted the support of our Library Ambassadors and Vote Day volunteers to welcome voters and man the polls and registration tables.
· Marcie Slot who created four beautiful architectural renderings of our library history in time for our GOTV reception (they now hang in the Josephine Piracci Board Room).
· Finally, a very special thanks to those in our library community who made the effort to vote.
Of course, so many people worked on this "grass roots" campaign, I know that I have probably missed someone in this thank you article. Please know that the Friends of the Library appreciate the help of every member! Passing the budget vote each year is a top priority in order for our library to continue to provide excellent service to our community.
Finally, the Friends of the Library Board is looking for a volunteer who help coordinate our Get Out the Vote Campaign for 2011. If you would like to find out more about the position, please contact Toby Elman at

[email protected]

. We have a carefully developed plan and a committed team. Now, we need someone to assume this important leadership position on the FOL Board.
The 2010 FOL Volunteer of the Year
by Lori Bennett



Jo Anne Robbins, left, presents Toby Elman the Volunteer of the Year award
During the Volunteer of the Year reception on Thursday, September 16th, Friends of the Library President Jo Anne Robbins presented the award to a very surprised Toby Elman. Toby, who has been a member of the Friends board since 2006, was recognized for her outstanding dedication to the organization.
Since joining the Board, Toby has served as the publicity chairperson, a job which gets bigger each year as the Friends increase our activities. In addition to her public relations duties, she also serves as the Second Vice President and is the board liaison to Book Friendly, the Friends newsletter. She has been a member of the Signature Occasion, Annual Meeting and Book and Story Festival committees and is always willing to lend a hand.
In the words of Keith Willis, First Vice President, "Toby's outstanding dedication to the ideals of the Friends and her commitment to the organization are exemplary. Toby spends countless hours each month keeping track of all of the myriad activities in which the Friends are involved, and making sure that those activities receive the maximum amount of exposure in the media. She is consistently upbeat and cheerful, even in the face of setbacks, and is always willing to volunteer to help out on some other project. Toby serves as an inspiration to the entire Friends community. I feel that there could be no better recipient than Toby for this award."
For the past twelve years, the Friends have been recognizing our exceptional volunteers. The award was originally named the Bunny Burnes Volunteer of the Year award in memory of Bunny Burnes, who was the Director of the Clifton Park Senior Center and its guiding force for many years. Bunny was an active community member and a strong library supporter. The Volunteer of the Year Award was developed to recognize Friends members who exemplify Bunny's spirit.
Each year, the name of the award recipient has been added to a plaque displayed in the library. Since the plaque is now full, it has been retired and the award has been renamed the Friends of the Library Volunteer of the Year award. As this year's recipient, Toby's name will be the first on the new plaque.
The Friends' Favorites Cookbook
by Ellen Burns
The Friends' Favorites Cookbook, filled with taste-tempting recipes, is for sale at the library for $12. The cookbook has been created with the help of Shenendehowa High School East students in the graphics design class, who created the artwork for the cover and throughout the book. The cookbook features favorite recipes from members of our community, your neighbors and friends.
Proceeds from the sales of our cookbooks will help fund worthwhile projects and programs at the library. By purchasing a cookbook, you will assist the FOL and experience many new and delicious recipes. Stop in at the library and pick up your copy before they are gone!
Book Friendly Exclusive!! See the Recipe Review below!
Click for Recipe
Welcome Linda Conklin
Author Events Coordinator
by Jo Anne Robbins

Welcome to Linda Conklin, our new Author Events Coordinator. Linda will work closely with our Board Events and Fund-raising Chair, Ellen Burns, to plan and coordinate author events for the coming year. She will also be working in collaboration with our CPH librarians to facilitate Library author events. Linda believes that author visits are a wonderful way to invite the community to the library. She plans to explore introducing a "Clifton Park-Halfmoon Reads" program to our Library and is confident that she can use the skills she has acquired to accomplish this goal.

Linda moved from Scotia to Clifton Park at the end of 2002 and joined the Friends of the Library in 2004. For many years, she worked for Schenectady County as planner of their employment and training programs focusing on youth employment, particularly summer youth employment. After taking an early retirement incentive from the county, Linda transitioned into maternal and child health working briefly at the Maternal and Infant Network of the Capital Region followed by a five-year stint at Bellevue Woman's Center where she administered a program for at-risk pregnant women.

An avid reader, Linda spends many delightful hours with books right here at our wonderful Library. Linda also belongs to a neighborhood book club that she says . . . "is lots of fun!"

Linda plays bridge and Mah Jongg, and enjoys her grandchildren, traveling, gardening and trying to keep fit and healthy. As a volunteer, she ushers at Proctor's Theater and at Capital Rep. She has three grown children - two boys and a girl. Her daughter is a published author with three books to her credit.


Library Staff Coffee to Honor Betty Treffiletti and Gail Winters

The Friends of the Library are pleased to announce that pavers have been engraved to honor Betty Treffiletti and Gail Winters for their long and excellent service to our Library and their unflagging support of the Friends' organization. On Friday, October 22nd, the Friends Board and Committee Chairs will join the Library staff for a special coffee further honoring and recognizing Betty and Gail. Members of the Friends organization are encouraged to send Betty and Gail messages of congratulations and good wishes for a very happy retirement!
Friends' Membership Drive
by Wilma Jozwiak

As you know, FOL memberships run from January 1 through December 31 of each year. For the second year, a Fall Membership Drive is being conducted to cut down on the number of January renewal notices. Each membership renewal notice requires two envelopes and two sheets of paper, duplication, and postage. Reducing the mailings cuts down not only on our costs, but also on material use and our waste stream.
As a little inducement (beyond "being green"), everyone who renews his or her membership or joins as a new member between August 1st and December 31st will be entered in one of two drawings for a coupon worth $2.00 at a Friends Used Book Sale. Memberships and renewals received at the library by October 12th will be entered in the first drawing, and those received by the end of the year in the second drawing. Ten winners will be drawn for both time periods, for a total of twenty lucky winners.
PLEASE NOTE that if you renew at this early point, you may ignore the renewal reminder in the winter newsletter. If you renew again at that point, it will be assumed that you are doing so to benefit the Friends' many projects supporting the library community. If you have any questions about your membership or about the Membership Drive, please contact Wilma Jozwiak, Membership Chair, at

[email protected]

or leave a message for her at the Information Desk.
Download a membership form.
Library Rendering Project
by Jo Anne Robbins
Last spring, the Friends of the Library Board commissioned local artist Marcie Reed Slot to create full-color framed depictions of each of our former library buildings and our beautiful "new" library. The renderings chronicle the history of our Library and now enhance the Josephine Piracci Board Room. They are permanently displayed on the wall facing the Library foyer.
An architectural illustrator, Marcie is celebrating her 25th year in business. She has had the unique experience of creating personal, lasting memories of a most valuable investment: the family home. Specializing in pen and ink, watercolor, and pencil renderings, Slot is able to create an exquisite illustration. Recognized for attention to details, she has even been known to include the family dog or cat peeking out of the window of lounging in the yard.
Marcie has drawn thousands of elevations and floor plans for local builders to use in brochure designs. Many real estate agents have given her home illustrations as closing gifts for their clients. She has also illustrated residential homes, camps, schools, fire departments, and churches. Her most recent endeavor is her pictorial history of the Clifton Park-Halfmoon Public Library.
Slot has consistently produced admirable work that has been featured in The Sunday Gazette, The Capital District Showcase of Home, Saratoga Showcase of Homes, Harmon Homes Magazine and The Real Estate Channel. She is the recipient of a Saratoga Showcase Award and VIP recipient of the Cambridge Who's Who Award. When Marcie is not designing and illustrating, she enjoys spending time with her twin daughters and grandchildren. Examples of Marcie Reed Slot's work can be viewed at www.houseart.biz.
Our Library at Key Bank
Our Library on Cemetery Road
Our Library on Wall Street
Our Library on Moe road
Travel Update
by Rhona Koretzky
The trip to Sicily and Southern Italy will depart on March 17, 2011 with a group of 25 intrepid travelers. If you would like to join the group there is still time and space. Please contact Rhona Koretsky asap at (518) 505-1303 or by e-mail at

[email protected]

. The tour features two full days in Rome, Pompeii, the Amalfi Coast, and Sicily including World Heritage Site: Valley of the Temples.
Look for an announcement of the spring bus trip in the next newsletter. Happy and safe travels wherever you may go!
Recipe Review from Friends' Favorites Cookbook

by Emily Hampton
Maybe you have heard the expression, "Life is short ... eat dessert first". That would be the perfect expression to describe a fabulous recipe from the new Friends' Favorite Cookbook. Simply turn to page 130. An easy, tasty and wonderful dessert will appear: Chocolate Chip Pie. You don't even have to be an expert to please friends and family members with this recipe. I have made this particular dessert on two different occasions and have had rave reviews! It's like a magic trick because it disappears quickly! Enjoy!!
Chocolate Chip Pie
Delicious!
Ingredients:
Pillsbury pie crust (from the dairy case0
½ cup flour
½ cup sugar
½ cup brown sugar
2 eggs beaten
1 tsp. salt
1 tsp. vanilla
6 ounce bag Nestle's semi sweet morsels
2 sticks (1 cup) melted butter
½ cup rolled oats or ½ cup chopped nuts (optional)
Directions:
Preheat oven to 325 degrees.
In a large mixing bowl, combine flour, sugars, eggs, salt, vanilla and any optional ingredients.
Stir in melted butter and mix until well blended.
Add chocolate morsels.
Pour mixture into unbaked pie crust.
Bake at 325 degrees for 1 hour.
Serve with whipped cream or vanilla ice cream.
The recipe was submitted by Kathy Adam.
Autumn 2010 Issue
Upcoming Events

October 1-3
Fall Used Book Sale

October 22
Coffee honoring Gail Winters and Betty Treffiletti 8 am

November 3
Mystery Author Lee Child 7 pm


Outreach Service

Enjoy Reading? The Friends of the Library will deliver books to people who are unable to get to the Library. If you are interested in receiving this Outreach service or know anyone who might benefit from this service, please call Lou Ann Stewart at the Library, 371-8622.
Outreach Committee Update

by Cathy Lawrence
Each year, the Outreach committee holds two Buy one-get one Free Scholastic Book Fairs. It is done as a community service to make new, current books available to the community at 50% of the cost.

In addition, Outreach donates books to many sites and through its donations makes books available to all ages. Books are also delivered to home-bound folks as well. This is the thirteenth year for Outreach and over 12,000 books have been donated.

The September Fair was held September 10th. We sent $3,440 to Scholastic which represents over $6,800 in books to the community.


Friends' Used Book Sale Donation Guidelines

We continue to receive numerous donations to the Friends' Used Book Sale that we are not able to use. In fact, with continuing regularity, we receive donations of books that are ripped, dirty, moldy, or water-damaged.
Our volunteers go through every book, and have on occasion had to resort to wearing rubber gloves before removing the books from their bags or boxes. While we certainly want and need donations to continue to operate the Used Book Sales, PLEASE keep in mind that we only want books that we can actually sell.
A good rule of thumb is that if the book does not look like it belongs on the Library's shelves, it should not be donated to the Friends Book Sale. Another good guide is to look at the books you are donating and ask yourself , "Would I buy this book in this condition?" If the answer is no, please discard it. The FOL has to
pay
to have unusable books taken to the landfill.
Our actual donation guidelines are provided below:
The Friends gladly accept donations of the following items in preparation for the Used Book Sales: gently used books in good condition; compact discs; computer software and games; records; sheet music; video cassettes and DVDs.
Books with broken spines, missing pages or covers, or that are water damaged, should be discarded. We are unable to sell such books. Also, please discard any books that have a mildewy odor.
We are also unable to use
Textbooks
Encyclopedias
Reader's Digest
Condensed Books
Magazines
Please bring your donations to the Welcome Desk in the lobby of the library at 475 Moe Road, Clifton Park, NY 12065.
Book Friendly

Book Friendly is published quarterly, in January, April, July, and October.

Authors' writings do not reflect the views of the Friends of the Clifton Park - Halfmoon Public Library.

Authors retain rights to all their own work.
Works and photos are printed with permission of authors.
Book Friendly is online at:
www.cliftonpark.org/friendsofcphl


Writers Wanted!

Book Friendly accepts: Book Reviews, Poetry, Articles, Memoirs, Short Stories.

Email submissions to:

Heidi prefers Microsoft Word format. Handwritten or typed manuscripts are also accepted.

Call (518) 373-8170 for info.

Please include a statement granting Book Friendly permission to print your work. Deadline for the January winter issue is December 1, 2010.

Friends Museum Pass Program
by Nancy Hampton
"Check Out" our Museum Passes!

If it's been a while since you have visited a museum, check out our Museum Pass Program! The Friends of the Clifton Park - Halfmoon Library have provided a program that allows library patrons the opportunity to check out museum passes to a variety of museums, some in our own backyard. The goal of the program is to provide children and adults the opportunity to visit a museum free of charge. These passes are not "free tickets". Here is how the Museum Pass Program works:

Residents who live in the Clifton Park - Halfmoon Library District that are 18 years of age or older and have a library card that is in good standing are able to check out a special reusable pass to a variety of museums. These passes may be checked out at the Ask A Librarian Desk. Each pass may be checked out for a 3 day period and they are on a first-come, first-served basis. The librarian on duty will be happy to answer any questions you might have.

The newest addition to our collection is The Racing Museum and Hall of Fame located in Saratoga Springs.

Currently, we have passes available for the following museums:


Eric Carle Museum of Picture Book Art
Amherst, MA
Schenectady Museum & Suites-Bueche Planetarium
Schenectady, NY
Hancock Shaker Village, Pittsfield, MA
Mass MoCA (Massachusetts Museum of Contemporary Art) North Adams, MA
Norman Rockwell Museum, Stockbridge, MA
Iroquois Indian Museum,
Howes Cave, NY
Saratoga Children's Museum,
Saratoga Springs, NY

The National Racing Museum and Hall of Fame
Saratoga Springs, NY

If you have suggestions for new museums, please let us know. If you haven't heard about our Museum Pass Program, "Check us out!"
FOL Board of Directors

Jo Anne Robbins

President


Keith Willis
1st VP & Book Sales


Toby Elman
2nd VP & Publicity


George Pawlowski
Treasurer


Lori Bennett
Secretary & Scholarships

Ellen Burns
Fundraising & Events

Bernie Grossman
Liaison to Trustees

Nancy Hampton
Youth & Families

Andres Harnecker

Technology

Wilma Jozwiak
Membership

Cathy Lawrence
Outreach

Rhona Koretzky
Travel

Kathy Adam
Library Liaison




FOL Committee Chairs

Corinne Acker & Susanna Brooks, Hospitality

Chris Barry, Historian

Kathy Burns, Volunteer Coordinator

Ann Christoffel, E-mail Tree

Linda Conklin, Author Events

Janice Jaskolka Golden, Pavers

Heidi Muir, Newsletter Editor



FOL Mission

The mission of the Friends of the Clifton Park - Halfmoon Public Library, Inc. shall be to act as a bridge to the community by:

1) Increasing public awareness of, focusing attention on, and expanding the use of the Clifton Park - Halfmoon Public Library.

2) Initiating, organizing, promoting, and encouraging cultural and educational activities.

3) Procuring gifts and endowments for the Clifton Park - Halfmoon Public Library, as well as raising funds to support certain Library activities.

2011 Entertainment Books
The 2011 Entertainment Books are on sale now at the Circulation Desk of the Library. The cost is $30 and checks should be made payable to the Friends of the CPH Library. Pick up one soon while they are available!
Marcie Slot
Clifton Park
Graphic Artist
Marcie Reed Slot
The four beautiful framed color renderings of our Library created by local artist, Marcie Reed Slot, are now located in the Josephine Piracci Board Room. Marcie was recognized by Board President, Jo Anne Robbins, at the Vote Day Reception sponsored by the FOL.

Become a Friend

Every Friend is a new door to a different world. Join the Friends of the Library and share your world/