Looking for that Perfect Holiday Gift?


Visit our
online store
to find that 'perfect something' that will excite anyone's heart shrill with laughter and glee!!!
Plenty of items to pick from, including: short & long-sleeved t-shirts (youth & adult sizes), baby one-sees and bibs, messenger bags & tote bags, aprons, coffee mugs and much more!
Please visit our store and help support CEFS!
Our Sponsors
Visit Our Sponsor
Atlas Greenhouses
Hello all,

After a long winter, it looks like SPRING is in the air. Trees are leafing out, flowers are blooming and pollen rains from the skies! This can only mean one thing... CEFS events are in full swing!

This year, we are offering a wide variety of topics as well as a wide variety of LOCATIONS.. We have partnered with several NC Cooperative Extension Agents around the state to offer timely workshops and broaden the scope of the workshops offered. In addition, to introducing some new people to CEFS, we hope that some of the workshops spread across the state might help save some time, carbon and fossil fuels.

We look forward to seeing you soon!

Sincerely,


We look forward to seeing you soon!

Sincerely,



Lisa Forehand
CEFS Extension & Outreach Coordinator
CEFS Spring Farm Festival:
Get Goldsboro Growing!
Saturday, April 18, 2009
9:00am - 12:00pm
Small Farm Unit - Goldsboro, NC
This great FREE FAMILY EVENT promises lots of activities for kids of all ages! Please join us at the CEFS Small Farm Unit (at Cherry Research Station) as we have lots of activities celebrating gardening & sustainable agriculture in North Carolina. The Festival will include educational booths and activities, workshops, tours, kids activities, a farmers market, and live music all day. Rain or Shine.
Need directions?
Sustaining Local Farmers by

Promoting Local Foods


Thursday, April 23, 2009
10:00am - 2:00pm

Location: Onslow Co. Multipurpose Complex, 4024 Richlands Highway

This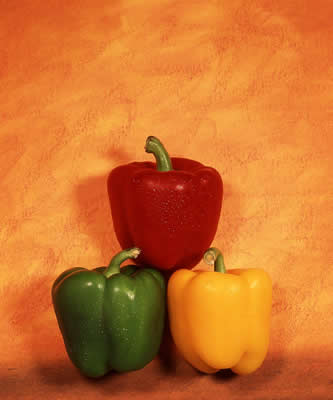 kind of information that will be presented at this workshop is the one step in building a strong, local food network and will help us move forward in our efforts to promote locally grown fresh fruits and vegetables. It will also help our local producers develop and focus on marketing opportunities in the area while helping them remain profitable and sustain our local farming heritage. Some of the topics we plan to cover:

· Meet with local restaurant owners, chefs, grocery store managers and public school lunch program managers to share production information

· Discuss the purchasing requirements and demand from local restaurants and institutions and...

· Educate local buyers about the seasonal challenges farmers have in eastern NC.





For more information on this workshop, please contact Mark Seitz with questions:

mark_seitz@ncsu.edu

or 252-448-9621
NC Cooperative Extension Award Winner
No-till Organic Grain Production


Thursday, May 7, 2009
5:00pm - 7:00pm

Location: Mt. Ulla, NC (near Salisbury)
Registration fee: No Fee (No Lunch)

Four workshops will be held this spring on farms in the Piedmont, Coastal Plain, and Blacklands. At each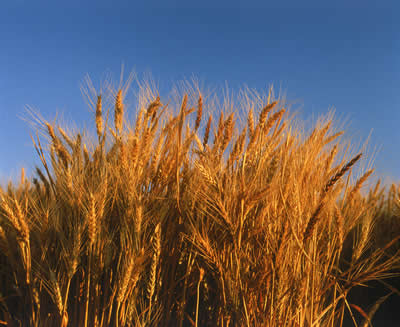 farm selection of varieties of rye and legume cover crops have been planted. These cover crops will be roll-killed and corn or soybeans will be no-till planted into them. At these workshops, we will demonstrate how well different cover crops worked in this system to smother weeds, and allow for accurate and timely crop planting and growth. We will also have a brief discussion on organic wheat production at the workshops in May and June.

For more information onthis workshop, or to register, please contact: Molly Hamilton, Extension Assistant, molly_hamilton@ncsu.edu or 828-273-1041.

Vegetable Stories and Worm Magic:
Gardening Basics for Children
Saturday, May 9 , 2009
10:00-2:00pm



Location: Historic Yates Mill County Park


Registration is FREE, MAX # = 30 participants; Ages 5-10

This workshop will teach children about important aspects fr
om growing plants for food to gardening. Children will participate in various hands-on activities from learning about flowers and pollinators, planting seeds, learning about edible parts of various fruits and vegetables, and how worms can eat their garbage. In addition to the benefits of learning how to grow a garden, there will be a strong emphasis on learning where their food comes from and locally produced food.

To Pre-register for this program, please call the Yates Mill County Park office at 919-856-6675 or visit www.wakegov.com/yatesmill


Mission & History of CEFS



The Center for Environmental Farming Systems develops and promotes food and farming systems that protect the environment, strengthen local communities, and provide economic opportunities in North Carolina and beyond.



North Carolina State University and North Carolina A&T State University established the Center for Environmental Farming Systems (CEFS) with the North Carolina Department of Agriculture at the Cherry Farm facility near Goldsboro, NC in 1994. These partners work closely with state and federal agencies, non-governmental organizations (for example, Carolina Farm Stewardship Association, Rural Advancement Foundation International, Farm Bureau), farmers, and citizens to provide agricultural research, extension, and education for our state. The development of CEFS is a national model for partnership, innovation, and interdisciplinary cooperation.

To learn more about CEFS, Please visit: www.cefs.ncsu.edu

Center for Environmental Farming Systems
Box 7609 - NCSU
Raleigh, NC 27695
cefs_info@ncsu.edu
919-513-0954