1:1 HEADLINES
We post the most up-to-date 1:1 news on our
website
. Check back frequently!

SURVEY SAYS!

What do you find most challenging in your role as a 1:1 educator?
Let us know by responding to our 10-second poll!
We'll post the results in the upcoming newsletter! Thanks for participating!
WE WANT TO HEAR FROM YOU!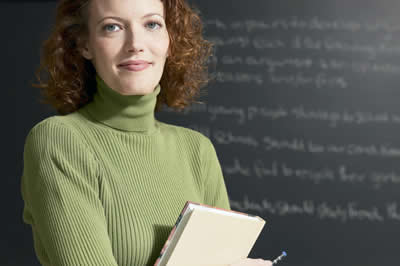 We are currently compiling a list of constructivist, creative software tools for iPads and other tablets. What have you been using? Click here to share your recommendations!
Please email us at
service@aalf.org
and let us know if you have a topic or story you'd like to share with the AALF community. The more we share, the more we'll learn!
CONTRIBUTING TO AALF
The AALF worldwide newsletter readership continues to grow. With this in mind, we would like to invite foundation members to contribute to the newsletter. We are currently looking for articles on the following themes:
Current Issues in 1:1
Student Voice
New Learning Spaces
Teaching Practices & 1:1
Learning Frameworks
Research on 1:1
Action Research on Innovative Practices (Teaching Practices, Professional Learning, Project-based Learning, etc.)
If you have something you would like to contribute, please send a brief (50 word) article summary, along with your contact information, including your organization and title, to Justina Spencer (jspencer@aalf.org). We look forward to hearing from you!
AALF COACHING
AALF coaches provide support for educators at all levels and, working either individually or in expert teams, coaches and consultants support educators and policy makers at every phase of their 1:1 initiative.
For additional information regarding AALF coaching support, go to the Coaching and Mentoring Services page of our website, or contact Karen Ward at service@aalf.org
Coaching Services now available in Australia. For more information, contact: Susan Einhorn at seinhorn@aalf.org
WE'RE LOOKING FOR YOU!
We're currently looking for new 1:1 coaches to join the AALF team! If you're interested, please send a resume, describing any coaching and other relevant experience. If you have questions, please don't hesitate to write us by clicking here!
Has your school or district switched from laptops to tablets or laptops to iPads? What have your experiences been?
Click here to share your expertise!
What type of evidence do experienced 1:1 schools rely upon to prove that 1:1 has helped their students?
If you have any experience or thoughts on this question, please click here and share it with the AALF community.
Thanks for sharing!











The Foundation thanks all its partners for their ongoing support.



Greetings!
Welcome to the September edition of the AALF newsletter!
This month we have an editorial by Bruce Dixon, President of AALF, who writes about the effects of low expectations in 1:1 programs. We also have an editorial by Susan Einhorn, Executive Director of AALF, who discusses how our choices in technology shape our behavior. This issue also includes an article by Nick Sauers, Leadership Training Coordinator of the Center for the Advanced Study of Technology Leadership in Education (CASTLE) at the Uni­ver­sity of Ken­tucky who shares findings from his study on the technology competencies of 1:1 vs non-1:1 teachers. We also have an article discussing the history and meaning of International Dot Day, as well as a look back on a popular article from our May, 2011 issue by author Pamela Livingston on a 1:1 survey she conducted. You'll also find an announcement concerning a new e-book by Will Richardson published by TED Books. As well, you'll find some of our regular features: Survey Says and Share Your Expertise.
All of the links for the books mentioned in this edition of the newsletter can be found in the Research and Resources page of our website here.
Click on the link at the end of each article to read it in its entirety on our website. You can comment or add your stories to any of these articles. We would love to hear from you!
Enjoy!
Justina Spencer
AALF Communications
Be sure to follow us on:
THE SCOURGE OF LOW EXPECTATIONS
In this editorial,
Bruce Dixon
, President of the
Anytime Anywhere Learning Foundation
,
discusses how losing sight of the early lessons of 1:1 can result in low expectations in contemporary 1:1 programs. Click here to read more of Bruce's thoughts on low expectations and 1:1
ARE YOU SNACKING, DINING, OR COOKING?

In this editorial, Susan Einhorn, Executive Director of the Anytime Anywhere Learning Foundation, considers how the form, strengths, and limitations inherent in various technologies may create some subtle and unintended shifts in our behavior. In light of this, how can we best empower learners? Click here to read more about Susan's thoughts on programming, choice and ways of thinking.
1:1 TEACHERS VS THEIR NON 1:1 PEERS: A LOOK INTO TECHNOLOGICAL COMPETENCIES
In this article,
Nick Sauers
, the Leadership Training Coordinator of the
Center for the Advanced Study of Technology Leadership in Education
(
CASTLE
) at the Uni­ver­sity of Ken­tucky, discusses some findings from his research on the technological competencies
of
1:1 vs. non 1:1 teachers in 40 Midwestern schools. Click
here
to read more about Nick's research.
1:1 THE NEXT GENERATION-- RE-VISITED

We'd like to re-visit an article by Nick Sauer's fellow
1 to 1 Schools.net
contributor,
Pamela Livingston
. In this article from our May, 2011 issue, Pamela Livingston sets out to get a quick snapshot of what kind of thinking exists now around 1:1, approximately a generation after the first laptop school, Pamela ran a short survey, receiving responses from 19 schools or districts. Public, independent, parochial, and international schools weighed in on what 1:1 means in their institution. Click
here
to view the findings of Pamela's survey.
WHY SCHOOL? A NEW PUBLICATION BY WILL RICHARDSON

Just in case you haven't heard, TED Books has recently published
Will Richardson
's fourth book on technology and education,
Why School? How Education Must Change When Learning and Information Are Everywhere
. It is a 14,000-word e-book only, extended essay in which Will fleshes out the ideas he's been speaking and writing about lately, most recently at this
TEDx Talk in Melbourne
from this summer.

Click here to order your copy!
COME JOIN US ON SCOOP.IT!

Looking to curate your own online magazine? Scoop.it is an easy, visually appealing way to share pertinent ideas with followers who share common interests. Check out our Scoop.it page and see for yourself!

Here are some Scoop.it articles we've shared recently:

Clay Shirky: How the Internet Will One Day Transform Government

Teaching for the Future: Engineers Pursue Big Projects

As Children's Freedom Has Declined, So Has Their Creativity


Do you have any suggestions for Scoop.it topics to follow? Or suggestions of other curatorial sites? Click here and share them with the AALF community!
"The Dot" & International Dot Day
September 15th marked the 2nd inaugural International Dot Day. Inspired by New York Times best-
selling author/illustrator
Peter H. Reynolds' The Dot
, Dot Day was created to get students away from the mundane testing culture pervading schools, and allow them to create some art. Click
here
to learn more about Dot Day and the activities that are continuing around the globe!
LEARNING FROM OTHERS-- IDEAS WORTH REPEATING
This month's quote comes from author Michael Fullan's new book Stratosphere:
"The integration of technology and pedagogy to maximize learning must meet four criteria. It must be irresistibly engaging; elegantly efficient (challenging but easy to use); technologically ubiquitous; and steeped in real-life problem solving."

To order the book, please click
here
.

Do you have any particularly inspiring education quotes to share?
Email us
and we'll spread the word!
WHY COMPUTER LABS ALONE ARE NOT ENOUGH

One of our readers, Neven Jurkovic, wrote in recently to say why he feels the move from computer labs to 1:1 is the key to providing better opportunities for learning. Click here to read more about Neven's thoughts on computer labs and 1:1.
EVENTS
Check Events on the AALF website regularly to keep up-to-date on other events of interest to the 1:1 community.
September 3- November 19, 2012
American School of Bombay Online Academies
The ASB Online Academy is a learning platform where adults, students, and education professionals can learn new skills, deepen existing skills, and explore new areas of interests.
September 28, 2012
Philadelphia, Pennsylvania
A full-day conference where you'll experience active, creative collaboration with educators and educational leaders from across the globe to solve issues from the classroom to Capitol Hill.
October 16-18, 2012
21st Century Learning Leadership Forum
This forum will explore how to develop collaborative partnerships to create a vision for a "Learning Society".
Banff, Alberta
November 5, 2012
Minnetonka Fall Institute: PLC Communities- Moving from Knowing to Doing
Minnetonka, Minnesota
These sessions will provide research-based, practical, real-school practices and products for closing the "knowing-doing gap", and transforming districts, schools, teams, and classrooms into high-performing professional learning communities.
November 12-16, 2012
A free, week-long online event bringing together educators and innovators from around the world. It is designed to significantly increase opportunities for building education-related connections around the globe while supporting cultural awareness and recognition of diversity.
December 6-8, 2012
Flat Classroom Conference- Europe 2012
Dusseldorf, Germany
The Flat Classroom Conference is a unique event that includes students and educators to envision the future of education as they use leading technology tools such as wikis, blogs, social networking and digital storytelling.