LAST CHANCE TO REGISTER FOR:
WE'VE GOT LAPTOPS, NOW WHAT?! - MODELS OF OUTSTANDING (AND EFFECTIVE) 1:1 CLASSES
Click here for more information!

SURVEY SAYS!

Books are now available not only in paper format, but digitally, on computers, ebook readers, on tablets, etc. How do you read them?
Let us know by responding to our
...and....
What do YOU want us to write about? What topics do YOU want to learn more about?
Let us know by responding to our 10-second poll!
We will share more survey and poll results in upcoming issues, so stay tuned!
Thank you for participating!
CONTRIBUTING TO AALF
The AALF worldwide newsletter readership continues to grow.With this in mind, we would like to invite foundation members to contribute to the newsletter. We are currently looking for articles on the following themes:
Current Issues in 1:1
Student Voice
New Learning Spaces
Teaching Practices & 1:1
Learning Frameworks
Action Research on Innovative Practices (Teaching Practices, Professional Learning, Project-based Learning, etc.)
If you have something you would like to contribute, please send a brief (50 word) article summary, along with your contact information, including your organization and title, to Justina Spencer (jspencer@aalf.org). We look forward to hearing from you!
AALF COACHING
AALF coaches provide support for educators at all levels and, working either individually or in expert teams, coaches and consultants support educators and policy makers at every phase of their 1:1 initiative.
For additional information regarding AALF coaching support, go to the Coaching and Mentoring Services page of our website, or contact Karen Ward at service@aalf.org
Coaching Services now available in Australia. For more information, contact: Susan Einhorn at seinhorn@aalf.org
*We're looking for you!*
We're currently looking for new 1:1 coaches to join the AALF team! If you're interested, please send a resume, describing any coaching and other relevant experience. If you have questions, please don't hesitate to write us by clicking here!
WE WANT TO HEAR FROM YOU!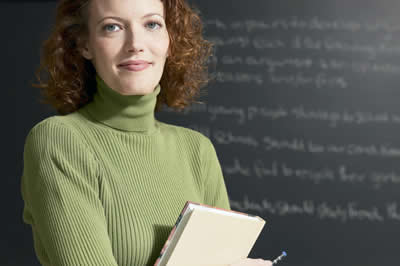 We are currently compiling a list of constructivist, creative software tools for iPads and other tablets. What have you been using? Click here to share your recommendations!
Please email us at
service@aalf.org
and let us know if you have a topic or story you'd like to share with the AALF community. The more we share, the more we'll learn!
1:1 HEADLINES
Here are a selection of recent 1:1 news stories we think will interest you!
Has your school or district switched from laptops to tablets or laptops to iPads? What have your experiences been?
Click here to share your expertise!
What type of evidence do experienced 1:1 schools rely upon to prove that technology has helped their students?
If you have any experience or thoughts on this question, please click here and share it with the AALF community.
Thanks for sharing!
EVENTS
Check Events on the AALF website regularly to keep up-to-date on other events of interest to the 1:1 community.
March 13-22, 2012
We've Got Laptops- Course 3: Models of Outstanding (and Effective) 1:1 Classes
April 11, 2012
Des Moines, Iowa
April 16-26, 2012
The Visual Experience: Visualization and Simulation as "Tools to Think With"
June 6-15, 2012
Berkeley Professional Development Conference
Berkeley, California
June 24-27, 2012
San Diego, California
July 9-12, 2012
Manchester, New Hampshire
July 15-17, 2012
Memphis, Tennessee


The Foundation thanks all its partners for their ongoing support.



Greetings!
Welcome to the March edition of the AALF newsletter!
This month we have an editorial by AALF President, Bruce Dixon, who writes about teacher technology timidity, as well as an editorial by Susan Einhorn, Executive Director of AALF, who writes about learning to learn. This issue also includes an article by Michael Valentine, Head of Middle School at Hale School, who writes about challenges facing Australian schools as they design 21st century learning environments; we have an article detailing the progress of the DeforestACTION project, and an article by the team at Computerbasedmath about rethinking math education in the age of ubiquitous technology. In addition, this issue includes a popular past article by Scott Garrison that shares three teacher-tested simulation systems for students in math and science. We've also introduced a new section in the newsletter where we shares quotes from renowned educational experts. As well, you'll find some of our regular features: Survey Says and Share Your Expertise.
Click on the link at the end of each article to read it in its entirety on our website. You can comment or add your stories to any of these articles. We would love to hear from you!
Enjoy!
Justina Spencer
AALF Communications
Be sure to follow us on:
AALF ANNOUNCES NEW PUBLICATION!
INNOVATE! COLLECTIVE WISDOM FROM INNOVATIVE SCHOOLS
AALF is excited to announce the publication of Innovate, Collective Wisdom from Innovative Schools, a compilation of ideas on how innovative schools are shaping the future.

A must read for educational leaders striving to shape innovative, effective schools, Innovate! is a compilation of some of the most powerful ideas from innovative schools around the world as well as from some of the best thinkers in the field of education, including Michael Fullan, Sir Ken Robinson, Will Richardson, Joan Dalton, Bruce Dixon and more. Click here to learn more!
DEBUNKING THE MYTH OF TEACHER TECHNOLOGY TIMIDITY
In this editorial, Bruce Dixon, President of the Anytime Anywhere Learning Foundation

,
suggests teacher timidity around the use of technology within the current contexts may be well-founded. He suggests fundamental questions we should be asking to explore the real benefits and learning opportunities 1:1 makes possible. Click here to read more.
LEARNING TO LEARN, NOT TO TEACH


In this editorial, Susan Einhorn, Executive Director of the Anytime Anywhere Learning Foundation, discusses how important it is for teachers to be learners, to explore their passions. More so, administrators and policy makers need to support teachers as they look at learning not from the teacher's perspective but from the learner's perspective. Click here to read more of Susan's thoughts on learning to learn.


"THE FUTURE ISN'T WHAT IT USED TO BE"


The future for educational leadership in Australia's 21st Century
In this article, Michael Valentine, an education leader at the Hale School in Perth, Australia, discusses t
he distinct challenge that currently faces Australia: how their schools must change as they become accountable for the 21st century educational narrative that has become such a rich feature of their educational conversations and vision statements in recent years. Click here to read more about Michael's views on what a 21st century education should be.


LEARNING FROM OTHERS-- IDEAS WORTH REPEATING
This month's quote comes from
Dr. Seymour Papert
,
who, in the 1960's, first introduced the idea of children using computers for learning.
He is a founding faculty member of the MIT Media Lab, co-founder of the MIT Artificial Intelligence Lab, and the inspiration behind One Laptop Per Child (OLPC). The response is in answer to a statement that "'statistics show that in most cases technology in schools doesn't work."

"The statisticians ask a silly question and get a silly answer. Of course "technology doesn't work." Technology doesn't do anything. People do. Statistics that lump together technology implementations across the board - averaging the good with the bad - only prove that throwing a lot of computers into an otherwise unchanged school will just leave you with an unchanged school. What else is new? Technology gives people the opportunity to create new, high-expectation learning environments. If we don't have the vision and the courage to take advantage of the opportunity, statistics will continue to prove the obvious. The critics of the use of technology in schools are absolutely right when they cast doubt on technology's cost effectiveness. But the cause of widespread low effectiveness is not the technology. It is using digital technology without a vision of a digital world. And often it is using technology at a level below the critical mass at which it has a chance to be used effectively."


Papert, S. and Caperton, G. (1999) Vision for Education: The Caperton-Papert Platform. Essay written for the 91st annual National Governors' Association Meeting in St. Louis, MO. August 1999.

For more words of wisdom from Dr. Seymour Papert, check out
Daily Papert
, curated by Gary Stager, or go to
papert.org
Do you have any particularly inspiring education quotes to share?
Email us
and we'll spread the word!
DEFORESTACTION! AN UPDATE


DeforestACTION is a global movement of youth and schools taking action to stop deforestation and create a permanent habitat for orangutans and other species that depend on forest ecosystems. Over the course of 2011, DeforestACTION saw unprecedented growth due to the student and school-driven nature of the project.

Click here to learn more about the progress of this exciting project!


DEFORESTACTION LIVE EVENT!

During this one-hour online event on March 28, DeforestACTION will take you deep into the heart of the Borneo jungle to connect with orangutans, hear from Dr. Willie Smits and the Eco Warriors about the work they are doing with the Masarang Foundation, and speak with other youth and schools around the world taking action to stop deforestation. Click here to register!
COMPUTER-BASED MATH AND 1:1 EDUCATION

A larger and larger chasm is opening up between math for the real world and math in education. Around the world almost all students learn traditional hand-calculating not computer-based math.

Computerbasedmath.org was setup to initiate the building of a completely new math curriculum that refocuses math education away from historical hand-calculating techniques and towards relevant, conceptually interesting topics, with computer-based computation at its heart. Click here to learn more about their work!


TIG PROFESSIONAL DEVELOPMENT E-COURSES
TIG is offering two professional development e-courses for teachers this Spring: "Education for Environmental Stewardship" and "Project-based Learning for Global Citizenship", with start dates in April and May. These graduate-level, accredited courses are designed to support teachers in bringing the world into their classrooms through the use of e-technologies and international partnerships to help students understand global perspectives and environmental issues. For more information about TIGe'd professional development program, and to register today, visit
THE POWER OF VISUALIZATION IN LEARNING AND HIGHER-ORDER THINKING


How can you best engage students in higher-level science and math activities to prepare them for an unimaginable future filled with the fruits of nanotechnology, biotechnology, and genetic engineering? In this article, Scott Garrigan, shares three teacher-tested simulation systems that hundreds of thousands of students use to learn the most challenging concepts in science and math. Click here to learn more.

***********************************

Dr. Garrigan will be leading an upcoming AALF online institute, The Visual Experience: Visualization and Simulation as 'Tools to Think With'. Do you think in words, numbers, and ideas, or in images? How do we use visual thinking in learning Are we creating learning activities that take advantage of our visual learning capabilities? Click here for more information.
AALF NEXT STEPS INSTITUTES-- SIGN UP TODAY!
The Next Steps Online Institutes are a series of Professional Development courses that focus on best practices of highly effective 1:1 classes and their organization, pedagogy, and learning culture. These courses concentrate on frameworks and innovative practices for teaching and learning in 1:1 classrooms.
Whether you're new to 1:1 or have had a 1:1 classroom for a few years, AALF has a Next Steps course for you!
WE'VE GOT LAPTOPS, NOW WHAT?! SERIES
COURSE 3: WE'VE GOT LAPTOPS, NOW WHAT?! - MODELS OF OUTSTANDING (AND EFFECTIVE) 1:1 CLASSES
During Course 3: Models of Outstanding (and Effective) 1:1 Classes, you will have the chance to speak with experienced laptop classroom teachers or site administrators to learn about their practices and, using specific tools and frameworks, to identify the strengths in each model school. These tools and frameworks will help you develop an understanding of the elements present in highly effective 1:1 programs with the expectation that you will be better prepared to incorporate the class/school models and common understandings in your own work. This course will include presenters from 1:1 schools in US, Europe, and South Africa.
The VISUAL Experience: Visualization and Simulation as
"Tools to Think With"

For our students, visualization abilities may be much more important for learning than typical school practice admits.

The Visual Experience virtual course is designed for teacher leaders, curriculum coordinators, technology integrationists and coaches, as well as middle and high school teachers interested in exploring visual thinking - how we often can more easily extract meaning from visual expressions such as images, graphs, and simulations, than from text or numbers.

In this course, you'll:
Explore visualization and simulation in mathematics, sciences, social sciences, special education, and the arts.
Learn about free technology tools and activities that can help your middle and high school students visualize relations and simulate complex and emergent behavior in a range of areas, including science, mathematics, economics, and more!
To learn more about how visual thinking can impact learning in your 1:1 classroom, or to register for the course, click the link below!


Are you part of a
team
?
Special team
rates
are available! Contact
service@aalf.org
for more information.
DON'T MISS OUT! REGISTER AS SOON AS POSSIBLE-- CLASS SIZE IS LIMITED!