YOUR OFFICE - Creating Systems That Work
Recently after working with a client I realized they had several systems and none of them worked. If the system you created last month or last year is not helping you maintain order in your office, use the steps below to get organized at work.
Evaluate Existing System-Are you wasting time looking for items or spending money to purchase items you cannot find? Do you miss deadlines? If you answered yes then your existing system needs to be revamped.
Plan New System-Observe colleagues that are organized to see what may work for you. Some suggestions: organizing documents in binders or having a designated place for project information. The goal is to develop a system that will help you easily retrieve information and files no matter where it is stored.
Purge-Once the new system has been developed purge and shred documents and files no longer needed.
Implement New System-Remember to clearly label, alphabetize and color code to easily retrieve items.
Maintain System-Schedule time regularly to file information, 3 hole punch documents that are filed in binders and remove items from files that are to be archived or destroyed.
Get Organized on the Go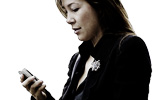 I will resume producing and hosting my radio show
"Organize Your Life"
next month. Until then listen to previous shows to stay on track and continue your journey to live an organized life.
YOUR TIME- Simplify Your Time
Do you feel like there is not enough hours in the day to get things done? Do you say yes to people and then wonder how you are going to find the time to add another item on your to-do list? If this sounds like you, it is time for you to simplify your time. Following are steps I have taken to simplify my time and life.
Create a Vision Board: Vision Boards are a visual reminder and help you stay focused on the goals you set for yourself.
Learn how to say no: Before saying yes give all offers much thought and consider how it will impact your time and life.
Don't try to do everything yourself, learn to delegate: It saves me time when I hire someone else do the tasks in the office ( Virtual Assistant) and home (Yard Cleaner). This allows me to focus my time and energy on other tasks.
You don't have to always be accessible: You don't always have to answer the cell phone when it rings or answer every email the minute you receive it. It is ok if you get back to people later.
Get Organized: Create systems in your home and office that will save you time.
YOUR HOME - Simplify Your Home
It is interesting how moving and renovations make you take inventory of your stuff. As I sit surrounded by boxes some of which have not been opened in months I began to feel that I have too much stuff that I am not using. I decided to schedule time to go through each room and box and give away items I was not using. Below is a list of areas in my home that I tackled and I hope it will inspire you to do the same to create a home free of clutter.
Clothes Closet: After organizing my closet 5 suits and 4 blazers will be donated to The Career Wardrobe.
Coat Closet: Donating several wool scarves that are new with price tags still attached.
Kitchen: Downsized from 6 sets of dinnerware(some I inherited from my mother) to 3.
Home Office: Donating old computer monitor and printer to Nonprofit Technology Resources who will repair items for people that cannot afford computers.
Household Items: Donating lamps, pictures and knick knacks to Women's Shelter for women who are making a fresh start.