Has it been more than a year since you needed anything in those storage boxes?
80% of what we keep we never use again.
IKEA will be hosting workshops featuring Janet Taylor. Stay tuned for more details.
Greetings!
This month I want to encourage you to continue purging items in your home, office and life. Recently I spent time purging clothes in my closet that I will donate and discarding old files in my office that will be shredded (don't be surprised if you see me at the shredding event listed in this issue).

As you read this issue develop a purging plan so you will have control of the space in your home and office and eliminate the clutter in your life.


YOUR OFFICE - Clean Sweep Your Office
You may have heard or seen the show "Clean Sweep" where they take the contents of the home in need of organizing and place them on the front lawn. Is it time for your office to have a clean sweep? Are you tired of searching for items and being surrounded by clutter? If your answer is yes, then use the tips below to conquer the clutter in your work space.
Recycle or shred outdated manuals.
Discard promotional materials that don't have current information (old telephone number on business cards).
Eliminate duplicates. I recently attended a workshop and realized I had be given the same handouts from a colleague which I trashed.
Organize your office supplies to save time when looking for items and money by not purchasing something that is already in your inventory.
Organize the center drawer in your desk by using a drawer organizer.

Get Organized on the Go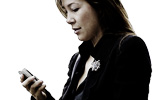 Listen to or download this month's topic "The Power To Purge" as I share tips to help you let go, get organized and maintain order in areas of your home, office and life.
YOUR LIFE - Stress Less 2009
Earlier this year Asake Denise Jones, M.S., M.Ed., Certified Empowerment Coach shared with the listeners on the Organize Your Life Radio Show steps to deal with stress. Below are 6 Steps Asake shared that will help you begin living a stress less life.
Identify your stressors (not enough time to get things done, money issues, cluttered home).
How is it affecting you physically(fast heart beat), mentally(negative thoughts), emotionally(fear to move forward)?
How do you want to feel (no nervous stomach, not afraid to open the mail)?
What can you do? You have the power to change things. Think the Serenity Prayer.
Take action via baby steps. If you need to file your taxes quarterly start by organizing last quarter's information a month at a time.
Get Support. Don't try to be a solo superhero and do everything yourself, rememeber Batman had Robin.
To learn more about living a stress less life join Asake at her 3rd Annual " Stress Release Retreat" June 5th-7th, 2009. Visit her website Authenticity Works, LLC for details and to register.
YOUR HOME - The Junk Drawer
Whether working with clients in their homes or speaking to a group I Iet people know that there is no need for the "junk drawer". This may sound impossible but below are tips I believe will help you achieve the goal of having organized drawers in your home and life.
Designate the purpose for each drawer (office supplies, tools, kitchen items).
Utilize drawer organizers to maintain order. I use a utensil organizer to organize small tools.
Purge, Purge and Purge again. Do you need 6 sets of measuring spoons when you no longer cook because you eat out more?
Discipline yourself, that when you take items out of the drawer, you will put them back in the proper location.
When you purchase a new item ( scissors, garlic press, etc.) if the item you are replacing is no longer usable discard it.
Until next time, have a clutter free day!
Sincerely,

Janet M. Taylor
Totally Organized, LLC