YOUR OFFICE - Organize Your Home Office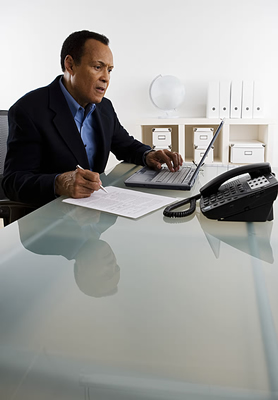 The 3rd Tuesday in March is "Organize Your Home Office Day". Below are tips that have helped me keep my home office organized.
Separate business and personal files. I have separate filing cabinets for business files and personal documents.
Create a simple system to organize files. Business files (clients, financial, vendors) Personal files ( auto, home, medical).
Organize office supplies. This will prevent you from purchasing items you already have in stock.
Use in/out baskets to organize and keep track of incoming mail.
Straighten your desk at the end of your work day.

Get Organized on the Go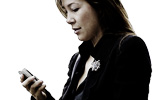 Listen to or download this month's topic "Healthy Spring Cleaning Tips For Your Home and Office" with my guest Diane Powell, President, At Your Service.
YOUR LIFE - Using Technology for Productivity
The unemployment rate is at an all time high. Did you know that 70% of jobs come from referral networks? Most jobs are from a friend of a friend or the
association/affiliation/sorority connection. Technology tools like
LinkedIn
allow you to stay connected. Here is why LinkedIn is becoming a fan favorite.
On-Line Resume-Keep your profile up-to-date and your resume is just a download away.
Testimonials-Your potential employer wants to see how well you did before.
Connections-As I stated before, you can know through your relationships, how a potential employer is connected to you. For example my mother worked at Independence Blue Cross (IBX) so I am one degree from a job at (IBX).
These are the tools that will make your resume stand out. You can learn more at Nicole Newman's "Marketing Your Business Using Technology" seminar on March 14, 2009. Check her blog at Diverse Philly Blog to register.
YOUR HOME - Conquering Clutter
Did you know that clutter causes stress? During "Clutter Awareness Month" use the tips below to conquer the clutter in your home and life and create a space that is stress and clutter free.
Discard items that need to be trashed (broken dishes, old equipment).
Donate items you no longer want or use but someone else would love to receive(clothes, toys, books).
Develop systems to organize items you keep ( seasonal decorations, clothes out of season, bulk items).
Discipline yourself to put things away. When you buy something (tools, clothes) take it out of the bag and place it where it belongs.
Stay on top of clutter by scheduling regular time to stay on top of the piles.