Note from VEERA's Founder
Welcome to the world, Sia!


Gangotri gave birth to a beautiful baby girl on April 2nd at 12:51am.
6lbs and 15oz, 20 inches long, Sia even arrived with a full head of hair! Naturally, the family is totally smitten and in love; frankly, so are we! Congratulations to Gangotri, Sia, and family, and thank you to the VEERA community for all your good wishes and all your blessings. Namaste!
THE ORGANIC GARDENING CO-OP

'NITTY GRITTY'
Sunday, April 15th 11am-12:30pm*
Spring is here, and the possibility for growth and abundance is literally at our fingertips. Whether you are brand new to gardening, period, or new to organic gardening, having a community and support system to start and grow a garden can make a world of difference. Whether we have one potted plant, or an expansive organic farm, we all have something to offer each other.
If you made it to our introductory session and want more, you're in the right place! If you missed it, and still want to jump in and grow your own produce, you're in the right place, too.
During the second meeting of the 2012 Organic Gardening Co-op, we'll get into the "Nitty Gritty" of tending to your soil and sprouts. Here you will learn about how to maintain and harvest your own backyard-grown food. We will give you your starters, and talk about how to plant them, tips for different plants (including organic plant food options), and what to look for as your garden starts to grow.
Bring your Organic Gardening books (included in the Co-op kit), and don't be shy with any questions or obstacles you're facing!
*This session will held at Jessie and Brian's farm, not at VEERA YOGA. For location, or more information, email: info@veerayoga.com
SPRING VEERA CHALLENGE
With spring coming, new flowers are blooming, the weather is shifting, and new growth is abundant. We are no different! We are meant to grow, to shift, and to bloom, because we are even more beautiful and vibrant than we ever thought possible. Commit to living and exploring YOUR possibilities with the VEERA CHALLENGE!

Through this 6 week program, you will be guided, encouraged and held accountable for your goals, personal growth and transformation. We will combine the practice of yoga asana (postures) with nutrition, self-exploration, meditation and pranayama (breathing practices) to ensure the best possible result.

Dates: May 4th through June 8th

Meeting Dates: Fridays: 7:30pm-9pm

Early bird discount:

$279 for those who register by April 20th!

Inspired? Click here for more information!
MINDFUL MEDIA MATTERS
by Kim and Jordan Hamilton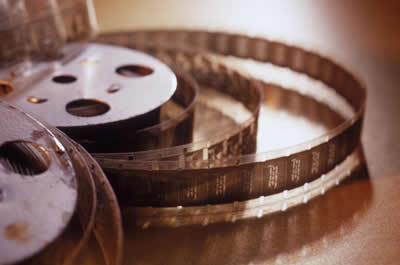 (Click here for free viewing of this month's video)
This month's review is a follow-up piece to The Power of our Vulnerability by Brene Brown (to be found on TED.com). The follow-up talk is entitled Listening to Shame. Dr. Brown discovers her own vulnerability and the essentials of overcoming shame. It turns out that our vulnerability is our most accurate measure of courage, and the contemporary myth that vulnerability is weakness is emotionally dangerous. Her research indicates that when we experience someone else as emotionally vulnerable we think they are brave and courageous.

To create, to innovate, to change, requires a willingness to be vulnerable. What stops us is our own experience of shame, "the swampland of the soul." Most of us think that to experience our shame means to set up permanent residence there. We need to move through the shame to find ourselves. Shame says, "You're not good enough" or "Who do you think you are?"

Shame according to Dr. Brown thrives on secrecy, silence and judgment; the antidote to shame is empathy. To rediscover our true selves and each other means to engage in empathy for ourselves and for others. As we practice yoga on and off the mat, we can begin to notice the inner critical voice. If we engage our empathy for ourselves and others we can forestall judgment and shame. Namaste!
30 DAYS of YOGA for $39
New Students enjoy 30 consecutive days of unlimited yoga for just $39! Come as much as you like during this introductory period. It's a great opportunity to experience different teachers and the impact of yoga on your life.
UPCOMING FREE COMMUNITY EVENTS

Monthly Kirtan:
Friday, April 27th
7:30pm-8:30pm
Monthly Meditation
Sunday, May 6th
6:45pm-8pm
BEGINNER'S WORKSHOP
Whether you are brand new to yoga, or just want to come back to the basics, our Beginner's Workshop is a great place for you. Here we go through the basic postures in our classes, give you one-on-one assistance as you get into poses, and go over yoga terminology. Have questions? Awesome! Bring them along!
Sevak means servant in Sanskrit. We call our staff the Sevak team. We are here to serve and to ensure that you get the most out of your VEERA experience.
"One moment face flat on the ground reminded me that these hands were made for pushing strings and feeling thunder in my bones. So if lightening strikes me, what did I expect?"
Upon the completion of my very first teacher training, ever, I was raw. My spirit dragged me kicking and screaming into unfamiliar territory, dropped me on my ass, pointed to a distant mountain and said: "Well, off you go!"
At first I thought myself a warrior, when in reality I felt more like a fierce, stubborn child playing dress up. The act was a way to protect myself; with so much going on within me, I was a wailing kettle: under pressure, scrambling to escape. But teaching yoga required that I show up anyway and go through; my experiences were my strengths. I had heard the calling, and I had responded. There was no turning around.
In truth, there is always a part of us that fully believes that we can accomplish anything. The beautiful moments I've been a witness to, the inspiring spirit that reverberates in my soul and in yours, the mistakes, it is all so worth it. My hope is that we continue to believe that we are courageous, beautiful, and stronger than we ever thought possible.
When the starting gun fired, I spent the first few miles tripping over my own shoelaces. There were three options: keep tripping, tie my damn shoelaces, or kick off the shoes to feel the earth beneath my feet to truly know, connect, and feel.
I chose to go barefoot.
With love,
Tasia