Note from VEERA's Founder
A topic often addressed in class is surrender; and as I move forward towards the impending birth of my little girl, I'm realizing the significance of this more and more. So often, I feel as if I just do this, or I could just understand more or plan things a certain way or manage a situation, I can control the outcome. As I re-read that last line, I'm floored at my own ego. I'm so addicted to knowing that I'm suffocating my outcomes. There is no room for that force that is bigger than me to work because I'm squeezing everything into my own VERY small box of intellect. Talk about self sabatoge!
So yes, I'm working on surrender. I don't believe that this means I sit back and wait for things to happen, it's just that I don't try to manipulate everything little thing for a specific result. It's more about feeling each and every moment and acting on the intuition that comes from being present and being joyful and faithful in that. While we

may not know all the answers, we do know the on
es that count right now. The rest is forever changing.
Gangotri- VEERA's Founder
OPEN HEARTED COMMUNICATION
with Kimberly & Jordan Hamilton
Do you notice critical or agitated thoughts when you are on your yoga mat? Do these thoughts ever come up in your relationships and impact what you say? Do these patterns impede "open hearted" communication? If you can relate to these questions, the communication workshop will provide an opportunity to learn a combination of mind, body and breath skills to enhance your yoga practice and the quality of the communication in all your relationships. February is a month focused on Love. Give the gift of "open hearted" communication to yourself and those you love!
With over 50 years of combined experience in
the field of
Relationship Enhancement, this workshop will be led by the founders of the California Relationship Center in Auburn, California: Kimberly Hamilton, Licensed Marriage and Family Therapist and Yoga Teacher, has been helping people enhance their communications skills for over twenty years. She brings a passion for yoga, healing and growth to her teaching. Dr. Jordan Hamilton, PhD is a psychologist who has been helping people grow closer in their relationships for over thirty years. Through better communication skills, individuals and couples develop resilient intimacy. Dr. Hamilton has been practicing yoga for ten years.
Saturday, February 18th -
1pm-3:30pm
The POWER of PRANA!
Your capacity to be boundless in your nature has a direct connection to the depth of your breath. It's as simple as this: the more deeply you breathe the more rich your life becomes! Join Sukhbir as she leads you through an afternoon of deepening your awareness to breath, noticing where our breath gets stuck, and learning tools to expand our breath and expand our sense of SELF! This workshop will consist of yoga, breathwork, movement and meditation, fun, laughter, and breaking patterns that bind you.
Saturday, February 25th 1pm-3pm
Coming in March:
6 DAY PURELY ORGANIC DETOX PROGRAM
Regardless of how healthy we think we eat, or how clean we think we live, our bodies are bombarded with hundreds of toxins each and every day through bad diet, air pollution, cigarette smoke, alcohol and caffeine. These are just the ingested toxins; it is thought that feelings of stress and depression can cause chemical reactions to occur within the body which naturally release toxins as a by-product. It is no wonder that over time these harmful toxins begin to accumulate in many of the systems throughout the body. Detoxing has been reported to improve the functioning of many body systems, which will help you sleep better, have more energy, be more mentally alert, have clearer skin, and eliminate the dark circles around your eyes. You may even notice that you suffer less with colds and minor infections because of an improvement in your immune system. Other potential benefits include the suppression of headaches, joint pain, cramps, indigestion and other digestive conditions.
To find out more, and for the components of the detox program, check out our website.
Need a bit of motivation? Come to our FREE Community showing of 'Fat, Sick & Nearly Dead' on Sunday, February 26th from 1-4pm. We'll even be raffling off a juicer at this event!
Still have more questions? Come to our FREE Q&A session on Saturday, March 3rd at 6:30pm.
Detox dates:
Monday, March 5th - Saturday, March 10th
Investment: $299 (Option: add a 1 hr massage to support your detox: $50)
MINDFUL MEDIA MATTERS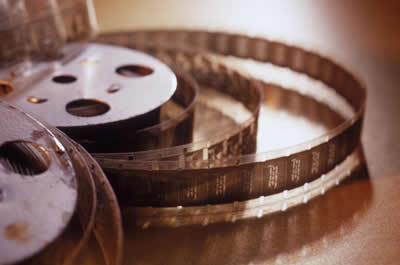 by Kim and Jordan Hamilton
Mindful entertainment choices are another way we can live Yoga "off the mat" in our daily lives. Media, when approached intentionally, can connect us to ourselves, our families and the themes that unite us all.
'Fat, Sick, and Nearly Dead' Movie Review
Fat, Sick and Nearly Dead

is one man's journey of finding a more conscious life. Joe Cross, the film maker, found himself in the quest for money and pleasure, creating illness that pointed toward an early death. Joe took a journey for health across the United States. Over 60 days and three thousand miles, he drinks nothing but freshly juiced vegetables and fruits made in the back of his SUV. The micro-nutrients restore his health and weight. At the end of the journey, he no longer needs the drugs that manage his skin disease, but are destroying his liver.
This film is much more than a warning about lifestyle and eating habits that can quite literally kill us. It is a story about the power of personal change to affect others. On his journey, Joe meets Phil, a truck driver, who has difficulty fitting behind the wheel of his truck. Phil reaches out to Joe for help and Phil changes his diet. Through Phil's journey, he inspires his community and helps them to change their lives.
The deeper message of this film reaches far beyond the dangers of the typical American diet. The film portrays the power of what happens when one who is finding a conscious life and brings it to others. As we become more conscious on our Yoga mats, we bring the gift of awareness to all areas of our lives.
Karuna means compassion in sanskrit and this section of our newsletter is dedicated to compassionate acts in and around our community. If you know of any deeds or programs that should be brought to our attention, please send us an email to info@veerayoga.com!
SAVE THE CHILDREN
Meet Aisa!
Around the world, children face the daily challenges of disease, malnutrition, and lack of education. The prospect of aiding even a small percentage of these children seems daunting, but Save the Children has developed sustainable community-based programs that support the young, and enables us to help as well. Through this organization the needs of basic education, school health and nutrition, childhood and adolescent development, and HIV/AIDS prevention, care, mitigation, and support are seen, heard, and responded to.
So how can we get involved? Save the Children's sponsorship program is an impactful and intentional opportunity to connect with a child in need. The donations sponsors make toward their child are combined with the gifts of other sponsors to support the programs implemented to make life, and the community, stronger and more fulfilled for all the eligible children in those regions of need. No matter the distance, you can make a difference, and with that in mind, VEERA Yoga has sponsored a child!

Meet Aisa! She lives in the Philippines, in a community called Lake Sebu. She is 11 years old, shy, and likes to sing every day. All of our donations go toward Aisa and her impact area: South Central Mindanao. How can you help? Our monthly community Kirtan will be accepting your donations for Aisa and her community, so look for the basket at the first gathering on February 24th at 7:30pm.
Want to learn more about Save the Children? Check out the link below to read about the organization and their programs. Let's share our love and make a difference!
30 DAYS of YOGA for $39
New Students enjoy 30 consecutive days of unlimited yoga for just $39! Come as much as you like during this introductory period. It's a great opportunity to experience different teachers and the impact of yoga on your life.
NEW ON OUR WEBSITE:
COMMUNITY EVENTS!

Did you know?
Veera Yoga has started up a few totally awesome free events for the community! Monthly meditation, monthly kirtan, movie showings... who knows what could be next?
ALL-NEW FREE
COMMUNITY KIRTAN!
Friday, February 24th
7:30pm-8:30pm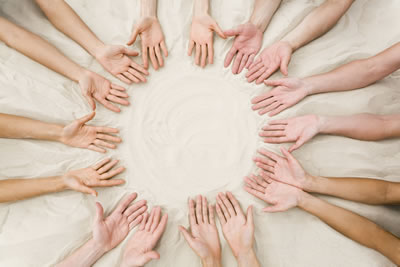 Have you ever been a part of a sea of OMs in a yoga class? Your entire body seems to tingle when taking part in a continuous flow of sound, finding joy in sharing our voices and the vibrations we create and tap into. Kirtan evokes this same experience; it is a gathering focused on call-and-response chanting, accompanied by percussion instruments. Simple mantras are repeated for several minutes, so you can worry less about the words, and just enjoy the tones and resonance of many voices.
Come to listen, come to share your voice, come to experience the relaxation and overflowing elation as you get caught up in pure sound.
'Fat, Sick, and Nearly Dead'
FREE Film Screening
Sunday, February 26th
1pm-4pm
Come join us to watch this inspirational, critically acclaimed documentary, and have the opportunity to ask questions about the growing movement of juicing, improving health with fruits and veggies, and healing. For more information,check out our website, and don't miss the movie review in this newsletter!
TEACHER FEATURE
Sevak means servant in Sanskrit. We call our staff the Sevak team. We are here to serve and to ensure that you get the most out of your VEERA experience.
We learn who we are many times by finding out who we are not. I began yoga at a point in my life when I realized I was not the person I wanted to be. I felt like I was going through the motions in my life, rather than actively participating in it. Stress combined with no outlet to release it made me feel like a stone, heavy and immobile.
Yoga has been an amazing journey of self-exploration and reflection. Soon after starting yoga, my attitude, along with my body, started to change. The community at Veera was so welcoming and loving. The stone began to roll in my life as I began by accepting where I was in my practice with an attitude of appreciation for my body. I developed gratitude for the blessings in my life, and openness to infinite possibilities in my future. Suddenly, paths unfolded in front of my eyes. Opportunities and positive changes in my life came forth, and continue to come.
The teachings I have learned from my experiences in practicing yoga have been invaluable. Through this process of reflection and acceptance without judgment I learned to take responsibility in the issues in my life. I learned to process my feelings before reacting to stressful situations. I can speak my truth without self-doubts. The relationships I have with my family and friends are much more positive and enjoyable. I've begun to have fun again in my life! The stone is now gaining momentum with each day, as I explore the possibilities of what is to come. I can't wait to be a part of my life as it continues on its way!
TWISTING OPEN, SINKING IN
by Tasia
As children we are masters of imagination, make believe, and fairytales. At some point most of us stop believing in the fairytales and stop believing we are something special. We stop believing in ourselves. But that's when our story, our fairytale, really begins, because it's the hero/heroine's journey towards redemption, rediscovering who they are and how beautiful and precious their light is. Your life is the biggest, most elaborate, most fantastic fairytale there is, and ever will be, period.
Namaste!
UPCOMING EVENTS:
Feb 18th - 1pm-3:30pm
Feb 24th - 7:30pm-8:30pm
Feb 25th - 1pm-3pm
FAT, SICK, & NEARLY DEAD FILM SCREENING
Feb 26th - 1pm-4pm
PURELY ORGANIC CLEANSE Q&A SESSION
March 3rd - 6:30pm-8:30pm
March 4th - 6:45pm-8pm
6 DAY PURELY ORGANIC DETOX PROGRAM
March 5th-March 10th
March 10 - 1pm-4pm
March 11th - 7pm-9pm