Note from VEERA's Founder
Even though we are only 2 weeks in, 2012 is already feeling like a time of change, a time of looking deep within to understand what must shift. In our home, as the New Year began, several of us were under the weather. What I noticed was how difficult it was to balance the love and needs for others and for myself. It seems as if I give love to another, I suffer and if I give love to myself, another goes without. How strange this is! Why is it that if we love one, we cannot love another or why is it perceived this way? It seems that there is still a lot to learn about this thing called love. Some may think I'm idealistic, but I truly believe that love is the purest thing that has ever existed, that currently exists and that will ever exist. When we are truly loving, everyone including ourselves will feel completely full. How do we get to this state of pure love? I'm still on the journey, but it seems that every time I allow myself to be vulnerable and really feel, I get a little bit closer.


I don't know why, but this year feels like it is time for humanity to take some leaps and bounds in the arena of love. The community at VEERA has grown in so many ways over the last year. May our hearts continue to open and our souls continue to grow throughout this next year as we contribute to the community of humanity as a whole.

See you on the mat.
Gangotri- VEERA's Founder
PRAYERFUL ASSISTING TRAINING


with Gangotri & Diana
Has your practice been transformational? Has it touched your heart? Have you ever thought about sharing that love and touching someone else's heart? If so, VEERA's 15 Hour PRAYERFUL ASSISTING training may be just the thing for you!
Through this training you will:
Connect truly and deeply, soul to soul, in a prayer with another person and with your community as a whole
Create a solid understanding of the postures for your own practice and for those you will assist
Learn to support and love others in their practice and on their journey to freedom.
This training is for teachers and students alike. Teachers will learn how to provide clear and direct, yet compassionate supported assists for students. Those who have not yet entered the world of teaching will gain a new perspective of their own practice and experience the principles of alignment while creating a safe space for students.
Completion of this training will make you eligible to enter the screening process to be able to assist classes at VEERA.
PLEASE SIGN UP BY JANUARY 16TH
Investment: $250
Dates: Saturday, Jan 21st: 1pm- 4pm & 6pm - 9pm
Sunday, Jan 22nd: 12:30pm- 5pm
Sunday, Jan 29th: 12:30pm - 5pm
VEERA CHALLENGE!
2012 is here! Can you feel the possibilities? Rather than just writing your resolutions down this year, why not make them a reality? Commit to living your yoga and start the New Year - YOUR New Year with the VEERA CHALLENGE! Through this 6 week program, you will be guided, encouraged and held accountable for your goals, personal growth and transformation. Create meaningful and long lasting relationships as you learn from others who are going through their own journey at the same time as you. We challenge you to explore all aspects of your life through asana, nutrition, journaling, meditation, and much more.
One year ago Jean Hsia signed up for the Veera Challenge, and here's what she had to say about her experience:
"I signed up for the Veera challenge in January 2011, thinking that if I committed to doing Yoga six days a week it would become a habitual part of my life and I could feel relaxed and peaceful every day. After the six week program, I found that I had received so much more than what I'd been looking for. I learned how to enjoy my food without distractions and how to truly think about the food while I ate it. I loved the cooking class and I would like to do it again. The detox experience was amazing and if you try it, you will know why an orange will make you so happy. The slow process of adding Pranayama and Meditation into my daily life was the greatest gift from the challenge.
"Since the challenge, I can't remember a day going by without me being happy and grateful for what I have and waking up in the morning feeling so awake. After a few years of a storming life, Yoga opened the door to a whole new world for me. I closed the door on all my unhappiness and left it behind me.
"When I was young, I was too young to know who I am.
When I was growing up, I was too busy to know who I am.
Now that I'm half way through life, I finally know who I am.
Thank you Yoga!"
January 22nd-February 26th
Meetings held on Sunday from 11-12:30pm
Interested in finding out more? Check out our
INVERSIONS FOR BEGINNERS
What if you could practice moving through your fear in a totally safe and supportive space? Just as everyone has experiences of fear, everyone has the ability to lean into courage and feel the sense of empowerment that comes from moving through the fear. Yoga asanas that place the heart above the head are one of the most tangible ways to literally shift our perspective and soar past our perceived limitations. The physical shift that occurs is a reflection of the opportunity for emotional transformation that takes place as we allow the energy of creativity to pour into our hearts and our heads. Whether you've been practicing for a day, or for years, this workshop holds an opportunity for you. Come to try something new, something just a little bit scary and know that all along, you will be safely guided. You'll learn to use the powerful tools inside of you as you turn everything up-side-down - something that ultimately has the power to transform your whole way of thinking and being with yourself.
February 4th -
1pm-3:30pm
MINDFUL MEDIA MATTERS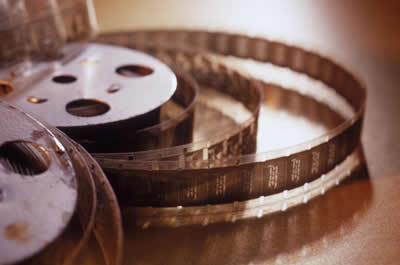 by Kim and Jordan Hamilton
Mindful entertainment choices are another way we can live Yoga "off the mat" in our daily lives. Media, when approached intentionally, can connect us to ourselves, our families and the themes that unite us all.
This month we review another speaker on TED.com, Ideas Worth Spreading.* Jill Bolte Taylor is a brain researcher (neuroanatomist) from Harvard. At the age of 37 she suffered a stroke in the left hemisphere of her brain. In her talk, A STROKE OF INSIGHT, she recounts how she was able to observe the process of experiencing the operation of her right hemisphere as the stroke progressed gradually shutting down the left hemisphere of her brain.
Our right hemisphere, she tells us, is all about the present moment, the here and now. It thinks in pictures and learns kinesthetically through the movement of our bodies (Yoga). Through the right hemisphere we experience oneness with others and all that is. In the present moment we are whole, perfect and beautiful. The left hemisphere, she says, thinks about the past and the future. It thinks in language and is the source of what is often referred to as brain chatter. It's the source of that little voice that calculates, picks out details and relates them to the past and projects what might happen in the future. It says, "i am" (the ego), and in that moment we separate ourselves.
Dr. Taylor's talk offers us insight not only into the functioning of the brain, but also a validation of what we seek through the practice of yoga. Learning through the body (right hemisphere) to quiet the mind (left hemisphere) to experience oneness with ourselves, our community, God and the universe. This is what the mystics and gurus have been saying to us for centuries. She concludes her talk with this belief,"the more time we spend running the deep inner peace circuitry of our right hemisphere, the more peace we will project into the world...and the more peaceful our planet will be." Her talk calls us to come to our mats and practice yoga for our own peace and the peace of our world!
*Available for free viewing here
Karuna means compassion in sanskrit and this section of our newsletter is dedicated to compassionate acts in and around our community. If you know of any deeds or programs that should be brought to our attention, please send us an email to info@veerayoga.com!
PLACER FOOD BANK, THANK YOU!
For Karuna Corner this month, we at Veera wanted to express our gratitude for your donations to the Placer Food Bank. We've been collecting non-perishable food for the last couple months, in honor of the season of giving. Even though we will no longer be collecting these items at the studio, know that there is always a way to help. Through giving we acknowledge that there is need for compassion and aid no matter what month, or time of year; there is never a better time than now. So from us, from the Placer Food Bank organization, and from the families that benefit from the program, a big THANK YOU! This is already an awesome year, so let's keep it going!
Namaste!
~The VEERA team
30 DAYS of YOGA for $39
New Students enjoy 30 consecutive days of unlimited yoga for just $39! Come as much as you like during this introductory period. It's a great opportunity to experience different teachers and the impact of yoga on your life.
NEW CLASSES!
Starting January 17th!
12pm-1pm Veera Vinyasa Flow classes on Tuesdays and Thursdays
A Tuesday night Pranayama and Meditation class with Promila from 9pm-9:45pm
BEGINNER'S WORKSHOP
New to yoga and want get comfortable at a slower pace than the regularly scheduled classes? This workshop will help you do just that. We will learn about the history of yoga, the benefits of the practice and how to do some of the basic postures that form the foundation of our classes at VEERA YOGA. During this workshop, you will have the opportunity to ask questions that others in the room probably also have as well. Please don't be shy- ask! You will also receive one-on-one assistance as you get into the poses.
FREE MONTHLY MEDITATION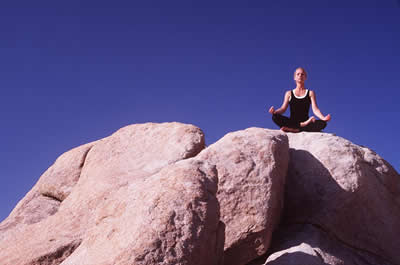 In collaboration with
World Meditation Day
we open the studio on the first Sunday of every month from 7-8pm for free community supported meditation. While a daily personal meditation practice can be life changing, coming together as a community and with people around the world, can powerfully effect our collective consciousness. Your welcome to bring your own practice of meditation to the space using whatever technique works for you, it is also a great place for beginners looking for support. Although mostly silent, and active in that we are attempting to spread love, joy, and happiness across the globe, this truly is a space for you to explore your personal power within and shine it brightly outward for all to see!
The upcoming monthly meditation will be on:
TEACHER FEATURE
Sevak means servant in Sanskrit. We call our staff the Sevak team. We are here to serve and to ensure that you get the most out of your VEERA experience.
The freedom you crave is closer to you than your own breath. Because that freedom IS the truth of who you are. It is the essence of your being, now and forever. The great thing is that you don't need to be anything you are not to begin. Come as you are. Not only that, LOVE where you are. You've done a lot of work to get there.
Over 12 years ago I started my yoga journey, both practicing and teaching regularly. The gifts this practice has brought me are indescribable in words. You have to feel it. And I guarantee you will feel it. In a nutshell, this practice has guided me to my spirit and has allowed me a deeper relationship with myself. i have learned, and learned well, that every moment is full of the life-changing opportunity to remember what is true always. My hope is that I can be a mirror for you that allows you to begin to build momentum around the very thing that gives you true power, the spirit. You will learn, through awareness and action, how to tap into the spirit's power. And as you walk through all things in your life you will feel that power. Without a doubt you will feel this truth in your nervous system and your body, and my hope is that it will land in your heart.
In yoga, each practice will take you deeper and deeper into the truth of your freedom. The power of the mind is bigger than most of us understand. When used consciously, the mind will connect you to your soul, the source of true power. You will be introduced to steps on how to study the mind, to consider it, to feel it, and to breathe the light of the spirit through it. Your awareness will allow you to gently coach the mind so that it assumes complete responsibility in each moment. Why is this necessary?? Because without it, you remain stuck. but with this level of consciousness, you will see your truth and you will be freedom, embodied. You will be a truly free spirit.
The practices and lessons of this journey will allow you to make real changes of the body, heart, mind and soul. Remember this: there is no bad time to do something good for yourself. When any one of us sets ourselves free, we all become free. So, imagine what a decision to take care of yourself will do not just for you, but for all the people around you. Your healing is their healing. There is no better time than right now.
I invite you all to take this journey with me no matter where you are.
TWISTING OPEN, SINKING IN
by Tasia
"My year began with rip-roaring speed, pummeled with family health emergencies, death, and the inevitable dating dramas (despite our best of intentions). Even the warmer, drier temperatures this winter seem to signal the acceleration into spring. Either that, or I'm just crazy thinking that it's March or April outside!"
Even so, or perhaps BECAUSE of this, it is even more important that we reach out to notice what we feel and let ourselves feel. Let's talk about that. I invite you to head over to my blog this month to engage, to reflect, and most importantly, to feel.
Namaste!
UPCOMING EVENTS:
Starts Saturday Jan 21st
Jan 22-Feb 26
Jan 28th - 1pm-3:30pm
Feb 4th - 1pm-3:30pm
COMMUNITY KIRTAN
Feb 24th - 7:30pm