Note from VEERA's Founder
As we approach the holidays, many of us will be spending more and more time with close family and friends. While this can be a joyous time, we often feel quite stressed as well. Could this be because of all of the expectations we feel we must live up to? Cooking that perfect meal, finding the perfect present, spending the 'right' amount of money, wearing the perfect outfit and being happy and joyful through all of it? While some of these expectations may be a reality, I have found that many of them are ones that I impose on myself to cover up insecurities and a lack of connection with my inner spirit.

This holiday season, I'm working to give myself the biggest gift of all, true self esteem- the stuff that allows me to be me regardless of the opinions of others and any expectations that my ego places upon me. I sincerely believe that if we all gave ourselves this empowering gift, we would cover everyone on our holiday list without all the stress. When we are real, we give everyone we come in contact with the power to be that as well . . . so simple and completely priceless.

Happy Holidays!

With love & respect,
Gangotri- VEERA's Founder
PRAYERFUL ASSISTING TRAINING
with Gangotri & Diana
Has your practice been transformational? Has it touched your heart? Have you ever thought about sharing that love and touching someone else's heart? If so, VEERA's 15 Hour PRAYERFUL ASSISTING training may be just the thing for you!
Through this training you will:
Connect truly and deeply, soul to soul, in a prayer with another person and with your community as a whole
Create a solid understanding of the postures for your own practice and for those you will assist
Learn to support and love others in their practice and on their journey to freedom.
This training is for teachers and students alike. Teachers will learn how to provide clear and direct, yet compassionate supported assists for students. Those who have not yet entered the world of teaching will gain a new perspective of their own practice and experience the principles of alignment while creating a safe space for students.
Completion of this training will make you eligible to enter the screening process to be able to assist classes at VEERA.
Investment: $250
Dates: Saturday, Jan 21st: 1pm- 4pm & 6pm - 9pm
Sunday, Jan 22nd: 12:30pm- 5pm
Sunday, Jan 29th: 12:30pm - 5pm
VEERA CHALLENGE!


COMING IN THE NEW YEAR!


Are you ready for 2012? Can you feel the possibilities? Rather than just writing your resolutions down this year, why not make them a reality? Commit to living your yoga and start the New Year - YOUR New Year with the VEERA CHALLENGE! Through this 6 week program, you will be guided, encouraged and held accountable for your goals, personal growth and transformation. Create meaningful and long lasting relationships as you learn from others who are going through their own journey at the same time as you. We challenge you to explore all aspects of your life through asana, nutrition, journaling, meditation, and much more.
January 22nd-February 26th
Meetings held on Sunday from 11-12:30pm

Interested in finding out more? Check out our website, or take the plunge and sign up today!
MINDFUL MEDIA MATTERS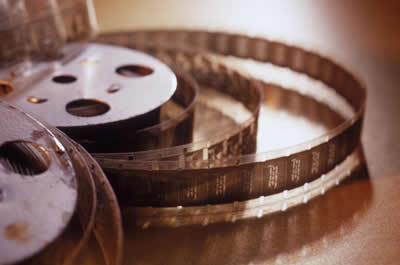 by Kim and Jordan Hamilton
Mindful entertainment choices are another way we can live Yoga "off the mat" in our daily lives. Media, when approached intentionally, can connect us to ourselves, our families and the themes that unite us all.
T. E. D Talks on You Tube provide a good mindful media holiday choice. One of our favorites is "The Power of Vulnerability* by Brene Brown. At this time of year, many of us are reminded of Seasons past, some of which may bring back painful memories and unresolved conflicts. We tend to busy ourselves with the many distractions of the Season hoping to make it through with as little distress as possible. This video offers us a different "Whole-Hearted" approach that fits nicely with our continuing theme of living yoga off the mat.
Brene Brown is a qualitative researcher. She set out to understand emotional connection between people. What she found that absolutely destroyed connection was shame: the fear of disconnection. " Is there something about me that if other people know it or see it that I won't be worthy of connection? In order to make emotional connection we have to been seen and open ourselves to what she calls excruciating vulnerability. Those who have a strong sense of love and belonging believe they are worthy of love and belonging. What keeps us out of emotional connection is the fear that we are not worthy!

Those who believe they are worthy have courage to be imperfect; to be compassionate with themselves first and then with others. They have emotional connection as a result of personal, emotional authenticity by fully embracing vulnerability. Is there any greater gift we can give ourselves this holiday season than to open our hearts to feeling all of our sensations? Just like in our yoga practice, when we move toward the feeling with courage, we grow our capacity for strength, peace and Love.
*Available for free viewing here
Karuna means compassion in sanskrit and this section of our newsletter is dedicated to compassionate acts in and around our community. If you know of any deeds or programs that should be brought to our attention, please send us an email to info@veerayoga.com!
PLACER FOOD BANK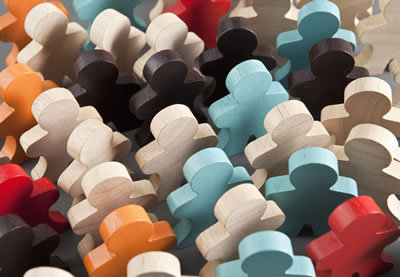 'Tis the season for good cheer, however this month also brings a chill in the air, and a reminder that there are too many people who regularly go hungry, even in our very own community. The Placer Food Bank makes it their mission to provide a coordinated system that works to ease hunger in Placer, El Dorado, and Nevada counties. This program runs year round, but in honor of the holiday season, we at VEERA would like to give a little love that can go a long way.
What can you do to help? For the remainder of this month, we will be collecting non-perishable food staples at the studio. Bring canned soup, tuna, peanut butter in plastic jars, cereal, spaghetti sauce, and more--anything you enjoy with your own family. All the collected items will be dropped off at Placer Food Bank headquarters here in Roseville.
There are always lots of ways to give, outside of physical food donations. Check out the
Placer Food Bank's website
for other ways you can help.
Happy Holidays Everyone!
30 DAYS of YOGA for $39
New Students enjoy 30 consecutive days of unlimited yoga for just $39! Come as much as you like during this introductory period. It's a great opportunity to experience different teachers and the impact of yoga on your life.
THE HOLIDAYS ARE HERE!
Ever thought of giving the gift of yoga?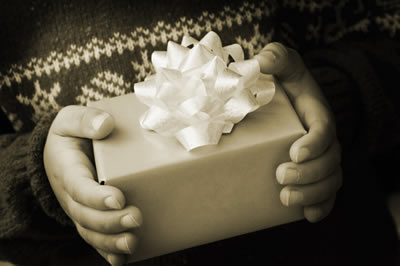 We at VEERA are super excited for the holidays this year. Maybe it's something in the air, or maybe it's this awesome community that's making us so gosh darn giddy.
Whatever the reason, the season of giving is here, and we are coming up with lots of fun gift ideas in the boutique. Come check out a variety of package options and get inspired! Gift certificates for classes, indu lotion, mats, towels.. the possibilities are endless!
**For the next two days, Wed & Thurs, enjoy a 20% off sale on all 15LOVE apparel! This new line of yoga clothing is extremely flattering! The tops even have interchangeable straps allowing you to be original in pattern and style everyday!**
FREE NEW YEARS CELEBRATION CLASS!
with Gangotri!
Can you believe it's almost 2012 already? We sure can't. But even so, we are prepared: ring in the new year, celebrating a fresh start and a wonderful community with a FREE two hour class!
Be sure to sign up ahead of time to ensure your spot; this class will fill up quickly!
Sunday, January 1st
10am-12pm
CHRISTMAS AND NEW YEARS SCHEDULE

Saturday, December 24th
9:30am VVF
10am Free New Years Class w/ Gangotri
VVB: Veera Vinyasa Basics
SAFETY AWARENESS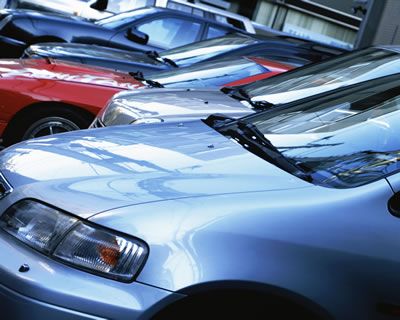 While the holidays generally bring joy to our lives, there is a need for additional awareness for safety and security. Unfortunately, the number of car break-ins increases during the holiday season, so when you come to class, we encourage you not to leave any valuables in your car. If necessary, stash your belongings in the trunk. There are cubbies inside the yoga studio room where you can put your personal effects while in class. That way, your belongings will always remain near your immediate vision.
Wishing you a happy and safe Holiday,
The Veera Staff
A message from
Sevak Jessica
It is with a full heart that I say farewell to this very special yoga community.
My schedule and focus do not currently align with the attention and time this community deserves. My last class will be on December 5 at 4:30 PM.
I have learned so much from every single one of you! Thank you for showing up, practicing, sweating and laughing. Keep sharing your unedited self and showing up.
You can find me at One Flow Yoga in East Sacramento, FIT House in Davis or just send me an email.
With love and respect,
Jess
TWISTING OPEN, SINKING IN
by Tasia
At this time of year, some of us impose a lot of unnecessary stress upon ourselves, making our lives more difficult than they need to be. But where there is discomfort, there is a chance for clearer realization and growth. Let's talk about the Hard Times!
Namaste!
UPCOMING EVENTS:
Sunday, Jan 1st 10-12pm
Starts Saturday Jan 21st
Jan 22-Feb 26