Note from VEERA's Founder
The end of October marked the one-year anniversary for VEERA Yoga. When we first opened, I wasn't even thinking about what it would be like to be one year old, and we are here already. The feeling is amazing- it isn't really one of accomplishment as much as it is an overwhelming feeling of gratitude, gratitude to you, our community. Every single one of you is amazing and you all bring so much to our classes and our studio. Thank you for your energy, your willingness to grow individually, your support for each other, and your encouragement over this last year. Watching all of you constantly inspires me to continue with my own personal work towards my own growth. My life has changed, my heart has opened and I've started to feel the freedom. Thank you, each and every one of you for showing up and being you.

With love and gratitude,
Gangotri- VEERA's Founder
HOLIDAY VEGAN BAKING CLASS
with Andrea Seppini!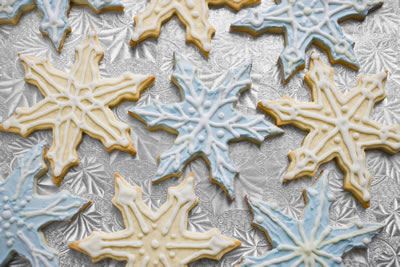 The holidays are almost here and with them will be visions of sugar plums, or at least a luscious piece of pie or a crunchy cookie. These seductions flow into even the most dedicated vegan's healthy head. During this four-hour class, plant-based chef Andrea Seppinni demonstrates how to make delicious dairy and egg- free baked treats with wholesome organic ingredients. We'll bake Zesty Pistachio Biscotti with Chocolate Drizzle, Santa's Favorite Glittery Ginger Snaps (Gluten-Free), Cozy, Comforting Apple-Raisin-Spice Scones and Mouthwatering Maple-Cranberry Pecan Pie. Tips for successful ingredient substitution as well as techniques and tools will be discussed. So whether vegan, gluten-free, looking to avoid dairy and eggs or just plain curious, sign up by Nov. 27-space is limited.
VEERA CHALLENGE!


COMING IN THE NEW YEAR!


Are you ready for 2012? Can you feel the possibilities? Rather than just writing your resolutions down this year, why not make them a reality? Commit to living your yoga and start the New Year - YOUR New Year with the VEERA CHALLENGE! Through this 6 week program, you will be guided, encouraged and held accountable for your goals, personal growth and transformation. Create meaningful and long lasting relationships as you learn from others who are going through their own journey at the same time as you. We challenge you to explore all aspects of your life through asana, nutrition, journaling, meditation, and much more.
January 22nd-February 26th
Meetings held on Sunday from 11-12:30pm

Interested in finding out more? Check out our website, or take the plunge and sign up today!
THE HOLIDAYS ARE HERE!
Ever thought of giving the gift of yoga?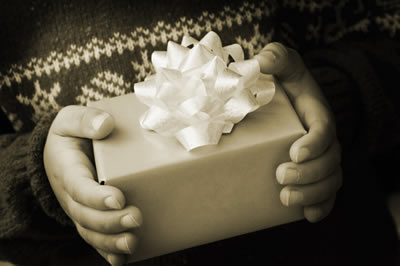 We at VEERA are super excited for the holidays this year. Maybe it's something in the air, or maybe it's this awesome community that's making us so gosh darn giddy.
Whatever the reason, the season of giving is here, and we are coming up with lots of fun gift ideas in the boutique. Come check out a variety of package options after Thanksgiving, and get inspired! Gift certificates for classes, indu lotion, mats, towels.. the possibilities are endless!
Karuna means compassion in sanskrit and this section of our newsletter is dedicated to compassionate acts in and around our community. If you know of any deeds or programs that should be brought to our attention, please send us an email to info@veerayoga.com!
PLACER FOOD BANK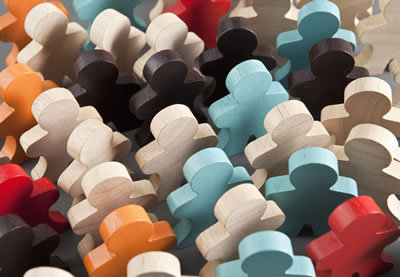 This month many of us will have the opportunity to come together with our families and give thanks to all that we have while around a dinner table piled high with our favorite Thanksgiving feast.
But this month also brings a chill in the air, and a reminder that there are too many people who regularly go hungry, even in our very own community. The Placer Food Bank makes it their mission to provide a coordinated system that works to ease hunger in Placer, El Dorado, and Nevada counties. This program runs year round, but in honor of the month of giving and gratitude, we at VEERA would like to give a little love that can go a long way.
What can you do to help? For the months of November and December we will be collecting non-perishable food staples at the studio. Bring canned soup, tuna, peanut butter in plastic jars, cereal, spaghetti sauce, and more--anything you enjoy with your own family. All the collected items will be dropped off at Placer Food Bank headquarters here in Roseville.
There are always lots of ways to give, outside of physical food donations. Check out the
Placer Food Bank's website
for other ways you can help.
Have a beautiful Thanksgiving, everyone!
by Kim and Jordan Hamilton
Mindful entertainment choices are another way we can live Yoga "off the mat" in our daily lives. Movies, when approached intentionally can connect us to ourselves, our families and the themes that unite us all.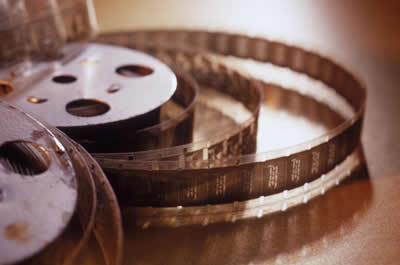 There are times when we seek to hear another perspective on the Truth. The Buddha, a documentary directed by David Grubin and narrated by Richard Gere and the Dalai Lama may be just such a perspective. Those wanting to live Yoga off the mat will find this a story of presence and balance. Additionally, for those less familiar with the story of the Buddha and his teachings, this film offers a worthwhile first look.
The film is artfully done with animation, narration, interviews as well as live action film. The Buddha, tells the story of the royal prince, Siddhartha. It was foretold that he would either be a great king and conqueror or a holy man. His father, wishing his son to take the path of worldly power, provided him with every pleasure of the senses. When exposed to the realities of human ageing, sickness and death, Siddhartha leaves his family, palace and power to understand the nature of human suffering.
For six years he followed the path of austerity but did not find the truth and freedom he sought. Then he sat down beneath the Bodhi tree, determined not to leave until he found freedom from agitation and desire. Siddhartha is given a cosmic vision. He becomes fully present and says, "My mind is at Peace". By paying attention to this moment we are neither consumed by desire nor find it necessary to live a life of austerity. The Buddha tells the story of "The Middle Way" the path of balance and freedom.
30 DAYS of YOGA for $39
New Students enjoy 30 consecutive days of unlimited yoga for just $39! Come as much as you like during this introductory period. It's a great opportunity to experience different teachers and the impact of yoga on your life.
SCHEDULE UPDATE
We are adding a new class!
Starting November 15th, Come get your flow on with us at 6am on Tuesday!
In addition, starting November 17th, our Thursday 4:30pm class will now be a VEERA Vinyasa flow class, and our Thursday 6pm class will be a VEERA Vinyasa Basics class.
LEARN TO MEDITATE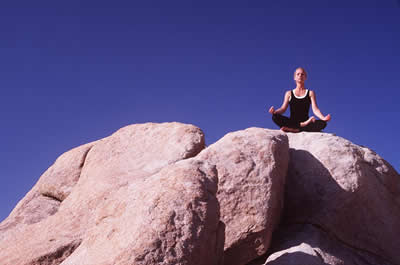 with Summer
November 13th, 3pm-5pm
Investment: $35
While meditation may seem like a simple concept, it can be quite challenging to sit still for a determined amount of time. Whether you find it hard to calm the mind, uncomfortable on the body to remain in one position, or simply difficult to set time aside for yourself, a consistent practice affects your nervous system, your ability to handle stress, your levels of awareness, and your connection to the divine and the world around you. In this workshop we'll explore a few different methods of meditation, and find out why it's so hard to define, yet so powerful to engage in. This workshop will be lead by Summer Ward, our very own meditation leader. She'll offer tools to explore in your own personal practice.
THANKSGIVING SCHEDULE
Wednesday, Nov 23rd:
6am - VVF
9:30am - VVB
Noon - VVF
4:30pm - VVF
Thursday, Nov 24th:
NO CLASSES
Friday, Nov 25th:
9:30am - VVF
Saturday, Nov 26th:
9:30am - VVF
4:30pm - VVF
Sunday, Nov 27th:
9:30am - VVB
5:30pm - VMF
VVB ~ VEERA Vinyasa Basics
VVF ~ VEERA Vinyasa Flow
VMF ~ VEERA Mellow Flow
TEACHER FEATURE
Sevak means servant in Sanskrit. Our staff is the Sevak team.We are here to serve and to ensure that you get the most out of your VEERA experience.
Meet Sevak Andrea!
My sister turned me on to yoga 9 years ago. I'd love to say that I took a class and fell in love, but in actuality my interest peaked out of competition. I was an avid runner, weight lifter, and overall active person. I thought I was in fantastic shape after losing 40lbs of post pregnancy weight. She showed me chaturanga, and I was amazed that I couldn't do it. Boy, what an EGO!
I Added yoga into my exercise regimen, starting with DVDs and other MP3 classes I downloaded from the internet. It was all very competitive in nature, being the TypeA person that I was. I was running races at the time, and it was really helping my pace. Then I hurt my knee during a training run. I was going way faster than I should have and something snapped. Yes, living and learning the lesson that if we push too hard, we break ourselves. Yoga helped me through rehabilitating my knee. by this time I was practicing 5-6 days a week, and something else was being turned on inside. I began to notice the changes in my daily life. I was letting go of a lot of unbalanced behavior. The mat truly is a mirror. I took a long hard look and struggled with what I saw. I realized how my behavior was affecting everyone around me, especially my family. It is truly beautiful to see that by changing my ways, my children are flourishing.
Well, that was 8 years ago, and I have seen myself and my practice ebb and flow, change and grow over the years. I came to teaching to share the gift of yoga. I aim to plant the yoga seed with as many people as possible. I truly believe that if everyone practiced yoga, this world would be a different place.
Namaste!
Andrea
TWISTING OPEN, SINKING IN
by Tasia
The thing about this whole yoga business is, things aren't always sunshine and rainbows. The signs of growth are the times we get really, really uncomfortable.
But those times are still about honoring ourselves, because the only way to get to the other side is to go through the storm, collecting the gifts of wisdom, experience, and new depth along the way.
I've been graced with such a chapter in my life, and I invite you to dig deeper with me.
Namaste!
~Tasia
UPCOMING EVENTS:
November 13th
3pm-5pm
November 20th
1pm-3:30pm
December 3rd
12pm-4pm
Jan 22-Feb 26