Note from VEERA's Founder
A few days ago, someone asked me what my spiritual practice is. It was an interesting question for me, as I immediately went to things that I've done throughout my life on a regular basis such mantra chanting, reading, meditating, the physical asana practice, days of silence etc. After thinking of all these things however, I realized that not many of them are true for me as a part of my regular spiritual practice today. I do these practices, but most of them are not regulated. My immediate reaction of spewing these things off was more about my ego than my actual spiritual practice. It's pretty wild that even our 'spirituality' can trigger the ego! I've realized that while I need my ego to function, loving vigilance is required to keep it in check.

More than anything else, I find my spiritual practice today to be that of inquiry. I've been questioning everything in an effort to understand. Strangely, the more I ask, the more connected and grounded I feel regardless of whether or not the answers reveal themselves. I feel my growth and am becoming comfortable with not knowing. The possibilities are endless in this space of the unknown. Just knowing that is very comforting.

With Love & Respect,
Gangotri- VEERA's Founder
VEERA YOGA'S ONE YEAR
ANNIVERSARY CLASS & PARTY
October 30th
Party: 7pm-whenever you feel like it (come in costume, if you like!)
It may be hard to believe, but fall is upon us! October brings many wonderful things to mind: autumn leaves, cooler breezes, Halloween... But this year, October also is ringing in VEERA's One Year Anniversary! Already, we have a beautiful, thriving community, and we at VEERA think that deserves celebrating! Whether you've been with us since the beginning, or if you've only taken a couple of classes so far, every single one of you help foster Truth, Love, and Compassion. We've blossomed and bonded together, and the journey is only starting!
In honor of the occasion, on October 30th, our regularly scheduled morning classes will be canceled and instead, we'll have a FREE 2 hour class taught by Gangotri & Jessie! Please sign up in advance for this class as it will fill up quickly.
This class will also be in support of a cause that is close to many of our hearts. In acknowledgment of Breast Cancer Awareness month, we will be accepting donations for the class in support of this cause, and in support everyone affected by breast cancer. All proceeds will go to this wonderful organization.

After class, feel free to go home, freshen up, and get ready to celebrate! Starting at 7pm, we will gather back at the studio for games, music, and food. Bring your family, your kids, your friends, bob for apples, play yogi style Twister, and more!
Click here to reserve your spot!
A message from Sevak Jessie:
Each year, approximately 70 thousand men and women age 15 to 39 are diagnosed with cancer in the US. Breast Cancer accounts for roughly 15% of all cancers in this age group. Women ages 15 to 54 die more frequently from breast cancer than any other cancer. In 2009, the American Cancer Society predicted more than 190,000 new cases of breast cancer in women. They estimated that roughly 18,600 of these women would be younger than 45.
I was diagnosed with stage four breast cancer on September 21, 2007 at the age of 24.
My world was turned upside down. My cancer was rare and my doctor hadn't seen anyone like me still alive. I had a tumor that metastasized and spread to my lymph nodes, into my bones and even into my lungs. There were options, and I took them all: chemotherapy, radiation and several surgeries.
These treatments helped but I was in need of something more. During this time I became a seeker, a seeker of healing inside and out. I knew that I was supposed to be here. I knew there was a purpose to this journey and I have been connecting with that energy ever since. Yes, yoga has helped me recover in a physical sense, but it has also helped me recover spiritually.
INTRODUCTION TO THE CHAKRAS
WITH SUKHBIR!


Do you ever wonder why you struggle to trust in your intimate relationships? Do you struggle with creating the life you want? Do you wonder why certain areas of your physical body are more painful than others? Would you like to know how to know how they are all inter-connected? Understanding the chakras are a key to our physical health, emotional stability and mental clarity. Often times life experience is stored deep in the layers of the body and can create both emotional and physical binds.The more deeply you understand your body and how it operates the more compassion you can have for yourself and others. This is what truly begins the road to healing. Join Sukhbir as she leads you into the journey of understading YOU! Sukhbir has over 13 years of teaching experience and 2500 hours of certified training. She also owned Deep Art and Yoga, the first Yoga Studio in Midtown. She uplifts and elevates her students with her humor and ease while at the same time challenging her students to take it to the next level. Her favorite color is orange, she loves her dogs, reggae music, being in nature and of course YOGA!
Karuna means compassion in sanskrit and this section of our newsletter is dedicated to compassionate acts in and around our community. If you know of any deeds or programs that should be brought to our attention, please send us an email to info@veerayoga.com!
BAKE SALE FOR HUNGRY KIDS
IN AMERICA
Saturday, October 15th
12:30pm-5:30pm
In America, most of us are guaranteed to go to bed satiated. Most American women don't have to worry about their children starving and this brings us comfort. Unfortunately, we often forget that hunger affects millions of American families on a daily basis. Nearly one in four kids in America can't count on having enough to eat. They lack the energy to learn, grow and thrive.
This Saturday, October 15th from 12:30pm to 5:30pm, Morgan, the leader of our Gardening Co-op, will be putting on a bake sale at VEERA to help hungry children in America. Along with Andrea Seppinni, a local vegan chef and the creator of our VEERA Challenge meals, she will serve gourmet baked treats, and delicious, healthy desserts. Check out Morgan's blog for more information on hunger in America, and some yummy recipes to boot!
THINGS YOU MIGHT NOT WANT TO KNOW
Spooky Candy!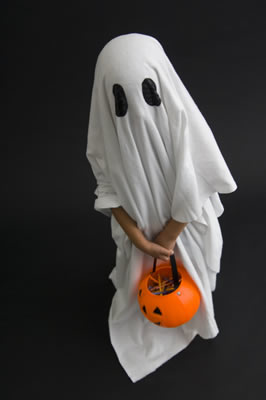 With Halloween quickly approaching, many of us are preparing with decorations, costumes, and of course, candy! But did you know that the production of many of the ingredients in conventional candy, such as palm oil, and genetically modified non-organic corn syrup and soy lecithin, are hazardous to our children's health?
Many experts on the subject, including Jeffrey Smith of the Institute for Responsible Technology, believe that these foods pose health risks because we don't know the consequences of altering the proteins in the genetic material of food. There are many animal studies that demonstrate health problems from eating genetically modified foods such as increased allergies, reduced fertility, antibiotic resistance, stomach and intestinal bleeding, and even cancer.
Aside from the above health problems that have been detected in animals, children are more susceptible to the dangers of genetically modified foods for several reasons: Because kids are smaller in size and body weight, genetically modified foods may impact children more substantially than adults, and may interfere with their developmental processes. Plus, children are still building their immune systems, and they may be in more danger from antibiotic resistance bacterial infections
So what can we do when when the spooky ghouls (girls) and boos (boys) come trick or treating at our door in hopes of "treats" not "tricks"? Plenty!
There is always the option of non-candy items, but if you know or have children, you understand the trick or treating objective is CANDY! If you choose to go the traditional candy route this year, before buying your Halloween candy, check the list of ingredients. You may be surprised at how easy it is to avoid these few ingredients.
Many organic candies are free of palm oil and genetically modified ingredients and are also free of chemically polluting herbicides. Many organic candies can be found at your local natural foods store or are available straight form the producers online, including:
The Natural Candy Store: thenaturalcandystore.com
Yummy Earth: yummyearth.com
Glee Gum: gleegum.com
Endangered Species Milk Chocolate: dagobachocolate.com
Happy Trick or Treating!
30 DAYS of YOGA for $39
New Students enjoy 30 consecutive days of unlimited yoga for just $39! Come as much as you like during this introductory period. It's a great opportunity to experience different teachers and the impact of yoga on your life.
miniyogis 20 HOUR KID'S YOGA TEACHER TRAINING
Have you ever thought about what life would have been like or what it might be like today if you had this practice from childhood? Well, this is your chance to give that gift to child! Not only will you become more relatable to children, the training will boost your creativity, and deepen your yoga practice. Shana Meyerson from miniyogis is coming to VEERA to do a 20 hour training on how to teach yoga to kids at different ages.
Oct 22 - Oct 23
8am - 6pm
$550
TEACHER FEATURE
Sevak means servant in Sanskrit. Our staff is the Sevak Team. We are here to serve and ensure that you get the most out of your VEERA experience.
Meet Sevak Jess!
I took my first yoga class in 2005. It was kind of weird and awkward but I kept coming back. I would go to class for a couple months, take a break, come back. In the summer of 2009 I found Vinyasa yoga and haven't taken a break since. I was doing something that I loved and having FUN! I let my curiosity run wild. I enrolled in workshops, an assisting program, bought tons of yoga books and took my first teacher training in the fall of 2010.
During this time I had no intention of becoming a yoga teacher, I just wanted to learn more about how and why yoga made me feel great. Yoga acted like a mirror, and the reflection was saying, "Look Jess, this is your life, take responsibility for it!" Yoga revealed to me that I am the conductor of my own happiness. I always have a choice and taking a passive role in my own life was not resulting in a very fulfilling one. I was so used to mediocre and my daily routine, that the thought of doing what I love for a living was a mere dream.
The awareness, focus and power of intention that yoga has taught me are gifts that keep on giving. I left my job in Healthcare because it was not serving me and was in the opposite direction of where I wanted to go. I ask and focus on what I truly want. Most importantly, I am mindful of how I am, because everything we say, think and do matters.
Besides spending time in yoga studios, I love spending time with my family and being outdoors. Nothing compares to homemade Mexican food and spending quality time with my family. I have a love affair with Farmer's markets and flea markets. Any activity that reminds me of being a kid is high on my priority list, going to the zoo and feeding the ducks at the park are some of my favorites.
~Jessica Mendoza
CREATIVE CORNER:
BACK TO HOME
by Hailey
Why do I believe I need to put up with abuse to receive love
In order to receive
I've got to change what I perceive so I can see love
but I can surely change me
I know that there are things, I sometimes cannot see
but when I feel so helpless and alone I know I've only lost my way
Back to home
TWISTING OPEN, SINKING IN by Tasia
Ah, autumn. You arrive on wings of chilled breezes, bringing great change with you, along with a serious case of the sniffles for a lot of people. But you've inspired me. You are the season that digs into my soul and uproots deep gems that are in dire need of transformation. You are the beginning of this transformation, as the old is shed, falling dried and crumpled to the ground like leaves, and thoughts, and relationships.
I can't think of a more appropriate time to contemplate the meaning of creation. It all begins with a change in the wind...
~Tasia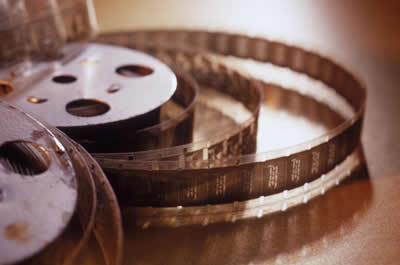 Mindful entertainment choices are another way we can live Yoga "off the mat" in our daily lives. Movies, when approached intentionally can connect us to ourselves, our families and the themes that unite us all.
Dolphin Tale is a recently released film that serves the purpose of connection through the wonderful true story of Winter, the dolphin who loses her ability to swim when caught in a fishing net. A heavy hitting cast, led by Morgan Freeman add their talent to this movie. Two young kids befriend and champion Winter on a journey of restoration and the power of never giving up.
Each of the characters are deeply touched and transformed as Winter fights for her life. Her tail can not be saved and she needs a miracle. The miracle comes in the form of a new tail designed by Dr. Cameron McCarthy (Morgan Freeman) and the devotion a young boy, his friend, their families, the community and a wonderful philanthropist. Dolphin tale leaves you with a sense of the kind compassion that resides in us all.
UPCOMING EVENTS:
October 22-23
8am - 6pm
October 22nd
1pm-4pm
October 29th
1pm-3:30pm
VEERA'S FREE 1 YEAR ANNIVERSARY CLASS
October 30th
10am-12pm
November 13th
3pm-5pm
November 20th
1pm-3:30pm