Note from VEERA's Founder
In class we often talk about getting off of the auto-pilot and being aware of what we are doing while we are doing it. I've been trying lately to take this a step further and not just be aware of what I'm doing, but also aware of the intention with which I am taking action. It's through intention that I've begun to find inspiration in the mundane- day to day activities. For a long time and still to this day at times, I look for my inspiration externally whether it be through a book, workshop or someone else's yoga class. While I do feel it is important to read, attend workshops and take yoga classes, shouldn't all of these things lead us to find wisdom, love and inspiration from within? Wisdom, love and inspiration should be accepted from wherever it comes- I believe this. I also believe that when it comes from the heart, it is the closest to our own truth.
Namaste.
Gangotri- VEERA's Founder
VEERA CHALLENGE
Have you gotten a chance to sign up for the VEERA Challenge yet? Maybe you're still a little unsure about the program, or aren't sure if you're ready for it. The challenge is truly a personal transformative experience, and above all offers a safe place to explore your practice. To give you an idea, one of our very own yogis offered her story of when she went through the challenge in January.
"Last October, in 2010, Gangotri introduced me to yoga by giving free yoga classes before Veera's grand opening on October 31st. I had an immediate connection with Gangotri's unique teaching style and loved the feeling of being so relaxed and peaceful after each Yoga practice. I signed up for the Veera challenge in January 2011, thinking that if I committed to doing Yoga six days a week it would become a habitual part of my life and I could feel relaxed and peaceful every day. After the six week program, I found that I had received so much more than what I'd been looking for. I learned how to enjoy my food without distractions and how to truly think about the food while I ate it. I loved the cooking class and I would like to do it again. The detox experience was amazing and if you try it, you will know why an orange will make you so happy. The slow process of adding Pranayama and Meditation into my daily life was the greatest gift from the challenge.
"Since the challenge, I can't remember a day going by without me being happy and grateful for what I have and waking up in the morning feeling so awake. After a few years of a storming life, Yoga opened the door to a whole new world for me. I closed the door on all my unhappiness and left it behind me. Like Tristina said, Yoga gives you a new set of eyes to see things that you have never seen before, and like Gangotri said, the Yoga Mat is your home where you can be you, and feel safe.
"When I was young, I was too young to know who I am.
When I was growing up, I was too busy to know who I am.
Now that I'm half way through life, I finally know who I am.
Thank you Yoga!"
~Jean Hsia
Sept 12th - Oct 17th
Meetings will be held on Mondays: 7:30pm-9pm

Click here for more information
MELLOW YOGA WITH LIVE MUSIC BY GIRISH!
We at VEERA are honored to welcome back Girish! Come practice, sinking and lengthening into a mellow flow with Summer while the live melodious tunes of Girish fills the room! After class, Girish will lead us through a short kirtan!
Sunday, September 18th
5:30pm-7:15pm
Karuna means compassion in sanskrit and this section of our newsletter is dedicated to compassionate acts in and around our community. If you know of any deeds or programs that should be brought to our attention, please send us an email to info@veerayoga.com!
YOGA AID
Saturday, October 1, 2011 9AM
At McKinley Park, 601 Alhambra Boulevard, Sacramento
Coming up on October 1st, the local Yoga Aid Challenge will be held at McKinley Park in Sacramento. What's Yoga Aid? It is a worldwide event, held at hundreds of locations in support of different charities. On October 1st, our local communities will gather at the park for a two hour yoga practice, but the true challenge is in the weeks leading up to the event, where teams and participants fundraise for the charity of their choice.
We invite you to register for the Yoga Aid challenge by joining team VEERA YOGA to support the Africa Yoga Project. This project does absolutely phenomenal things for the communities of East Africa by creating programs to cultivate peace and improve the well-being of individuals and communities. Their programs include Baptiste Power Yoga on the Streets, Amani Circus, and Beads for Change, increasing strength, expanding possibilities, and giving men, women, and children alike the ability to thrive in difficult circumstances. Above all, the Africa Yoga Project offers hope, and a means to foster that hope and transformation. But this only touches the tip of the iceberg! For more information on YogaAid, the Africa Yoga Project, or to join the VEERA YOGA team and donate, click on the links below.
THINGS YOU MIGHT NOT WANT TO KNOW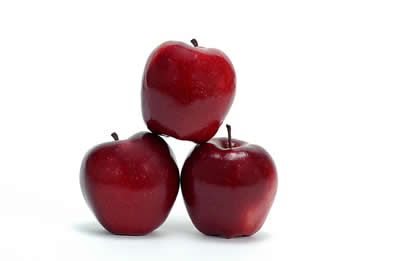 Did you know that each child will generate about 75 lbs. of trash per school year from their lunches alone? That's enough trash to fill their own personal landfill by the end of their academic career. Did you know that once this trash has made its way to the landfill, it will remain on the planet for hundreds, even thousands of years.
One responsibility of being a parent at back to school time is packing a healthy lunch that our children will eat and enjoy. Another responsibility is to teach our children the importance of caring for the planet and reducing our impact on our natural resources. Can these two responsibilities go hand-in hand? Definitely!
By incorporating "zero waste lunch" practices into the packing of your child's school lunch, you can provide your child with a healthy meal while doing something that is good for the environment.
What does building a "zero waste lunch" look like? Basically, it is creating a lunch that generates no (zero waste) trash. In a "zero waste lunch", everything can be eaten, composted or reused.
Here are some tips to packing your first "zero waste lunch"
Use a reusable lunch bag or box instead of one-time use bags
Use reusable metal or plastic containers instead of single serving items or ziplock bags
Pack a reusable drink container with your child's favorite drink instead of juice bags or disposable water bottles.
Include a cloth napkin instead of paper and reusable cutlery
Send only what you child will eat
By involving your child in the process of creating a "zero waste lunch" you are helping them to create a lunch they will enjoy, encouraging them to be more responsible, and teaching them to be stewards of the earth.
30 DAYS of YOGA for $39
New Students enjoy 30 consecutive days of unlimited yoga for just $39! Come as much as you like during this introductory period. It's a great opportunity to experience different teachers and the impact of yoga on your life.
SCHEDULE UPDATE
Starting next Monday, September 12th, the Monday 7:30pm class will be cancelled for five weeks. The VEERA Challenge will meet during this time. The 7:30pm class will start up again on October 17th!
miniyogis 20 HOUR KID'S YOGA TEACHER TRAINING
Have you ever thought about what life would have been like or what it might be like today if you had this practice from childhood? Well, this is your chance to give that gift to child! Not only will you become more relatable to children, the training will boost your creativity, and deepen your yoga practice. Shana Meyerson from miniyogis is coming to VEERA to do a 20 hour training on how to teach yoga to kids at different ages.
Oct 22 - Oct 23
8am - 6pm
$550
TEACHER FEATURE
Sevak means servant in Sanskrit. Our staff is the Sevak Team. We are here to serve and ensure that you get the most out of your VEERA experience.
Meet Sevak Tiffany!
My relationship with yoga is still in its infancy. My yoga journey began at my gym, where I would look on at the yoga instructor in awe. I was, according to me, one of those super inflexible, hard to quiet, restless individuals in class. It was like, are you kidding me, you want me to lay still for five minutes in savasana? I have kids and a super long to-do list!
Very slowly, I began to see changes in my body and my practice. I had somehow lost touch with myself through the years of childrearing and domesticity, and through my practice, I was reconnecting with myself, the world around me and the divine.
I wanted more. Being a natural teacher at heart, I always look to share what I love. Yoga was no
different. I began teaching at a local church as a requirement for my first teaching certification one year ago, and I met and fell in love with my first yoga studio: Veera. I thought, so this is yoga! It was amazing.
I felt such a strong passion and desire for more. As a result, I pushed myself harder to "arrive" as a teacher and I encountered more and more obstacles as my practice began to lose the joy. But love and guidance from my teachers, and time on the mat enabled me to work through these challenges and grow. Did I mention that yoga is a practice, not a perfection? That's right!
This past April, I continued my teacher training. I experienced a life-changing transformation in how I view myself, my practice and my relationship with humanity, which brought me more love, compassion and joy than I could ever imagine. My heart is open. My yoga journey continues daily to help make me a better mother, spouse, co-worker and friend. I will continue to be a lifelong student, learning and growing each day and bringing my yoga with me as I head off my mat and into the world.
Namaste.
~Tiffany Rosso
TWISTING OPEN, SINKING IN by Tasia
And so another month comes to pass. It never
ceases to amaze me how
quickly time can move when it wants to. With autumn quickly approaching, and my life changing as rapidly as the sky at dusk, letting go has been resting heavily on my heart. I invite you to take a trip over to my
blog, Twisting Open, Sinking In, to explore this with me. How do our attachments sneak up on us until we are face
d with the realization that
the old habits no longer suit us? And after that ton of bricks, how does our world shift?

Your ponderings are as good as mine!

~Tasia
UPCOMING EVENTS:
VEERA'S 100 HOUR TEACHER TRAINING
Sept 9 - Nov 6
Sunday, Sept 11th-
1pm- 3:30pm
SOLD OUT!!
Sept 12- Oct 17
Friday, Sept 23rd
1:30pm-4pm
Sunday, Oct 2nd
12pm-3pm
Saturday, Oct 8th
1pm-4pm
Sunday, Oct 9th
1pm-3:30pm
October 22-23
8am - 6pm