Small Business Environmental Assistance Program
Illinois Dept. of Commerce
& Economic Opportunity
500 East Monroe R-5
Springfield, IL 62701
Click to Visit our Program website
State Updates
ROSS Deadlines Approaching
Facilities that qualify for registered status under the Illinois EPA's new Registration of Smaller Sources (ROSS) program have some important deadlines to meet. Any new facility, or a facility that does not yet have a permit but that is required to have a permit (or are not exempted from having a permit), should have registered with the ROSS program before June 30, 2012. After July 1, 2012, existing facilities that meet the requirements for ROSS must register with the Illinois EPA prior to the due date of their annual site fee.
The following lists how to know if you must register under the ROSS program, and the criteria for determining an eligible source:
the source must not be required to obtain a permit pursuant to the Illinois Clean Air Act Permit Program or Federally Enforceable State Operating Permit program, or under regulations promulgated pursuant to Section 111 or 112 of the Clean Air Act;

the USEPA has not otherwise determined that a permit is required;

the source emits less than an actual 5 tons per year of combined particulate matter, carbon monoxide, nitrogen oxides, sulfur dioxide, and volatile organic material air pollutant emissions;

the source emits less than an actual 0.5 tons per year of combined hazardous air pollutant emissions;

the source emits less than an actual 0.05 tons per year of lead their emissions;

the source emits less than an actual 0.05 tons per year of mercury air emissions; and

the source does not have an emission unit subject to a standard pursuant to 40 CFR Part 61 Maximum Achievable Control Technology, or 40 CFR Part 63 National Emissions Standards for Hazardous Air Pollutants other than those regulations that the USEPA has categorized as "area source".
For more information regarding the ROSS program visit www.ienconnect.com/enviro
Program for College Students to Work on Waste Reduction and Energy Efficiency Projects
Looking for ways to improve environmental performance and save money at your facility? Illinois EPA has a special program that places upper-level college students at facilities during the summer to work on waste reduction and energy efficiency projects.
While the intern students are placed primarily at industrial facilities, they have worked at local government and public institutions like water reclamation districts, community colleges and military installations. Students typically have backgrounds in engineering, chemistry or environmental management.
In recent years, the student projects have centered on lighting/motor upgrades, air compressor efficiency, process improvements, solid waste reduction, safer chemical substitution and water usage. In 2010, the intern program helped facilities save over $750,000 in lower operating and disposal costs.
To participate in the program, host facilities must provide a well-defined project, student supervision, work space, safety training and workers' compensation. The facility will also be responsible for paying a portion of or the entire student salary, which averages approximately $2,500 a month for a 12 week period (one week of training and 11 weeks in the field).
Illinois EPA is responsible for recruiting qualified students, training and matching interns with host facilities, reviewing progress reports and providing technical support. To learn more about this internship program, visit www.epa.state.il.us/p2/internships
Pollution Control Board Adopts Amendments to the Clean Construction and Demolition Debris (CCDD) Rules
On August 23, 2012, the Pollution Control Board adopted amendments to the Clean Construction and Demolition Debris (CCDD) regulations. These amendments updated the existing rules to include new statutory changes and add requirements for uncontaminated soil fill operations.
Some of the new statutory requirements in this rule include additions to the lists of prohibited activities and a requirement that the annual facility map be submitted with the annual report. The new rules also require fill operations to control odors and other nuisances as part of its daily operations.
The new requirements include certification and load checking of soil taken to a CCDD or uncontaminated soil fill operation. Soil must be certified as uncontaminated and have a pH that falls within the range of 6.25 to 9.0 for pH dependent chemical constituents. The rule includes steps for facilities to follow if they accept a load that has previously been rejected at another facility. The rule also establishes standards to allow for painted CCDD to be used as fill material.
In addition to several amendments to the operation and maintenance provisions relating to CCDD or uncontaminated soil fill operations, a new subpart was added to specifically address uncontaminated soil fill operations; many of these requirements are similar to those for CCDD facilities. For example, although they are not required to have a permit, soil fill operations are
required to submit annual operating reports similar to those required by CCDD operations, and the soil fill operation registration form includes the information required for CCDD permits.
A new subpart was added that addresses standards for determining what constitutes uncontaminated soil. This subpart establishes how maximum allowable concentrations (MACs) are determined as well as testing and evaluation procedures. The Board based the MACs for soil constituents on the Tiered Approach to Corrective Action Objectives (TACO) Tier 1 objectives, and the MAC determinations are based on a uniform statewide approach. The Illinois Environmental Protection Agency (IEPA) will develop a table of MAC values that will be available on IEPA's website. While this table will not be an actual "rule," when the IEPA develops objectives for chemical constituents not listed in TACO rules the Board added an opportunity for appeal of that IEPA determination to the Board.
The final Board order did not include exemptions or allowances for small unplanned projects and did not add a "grandfathering" clause for projects already in progress or that have been placed for bid. Additionally, the final rules did not include the IEPA proposed groundwater monitoring requirements, although the Board has opened another rulemaking docket specifically to review comments and proposals for the future inclusion of groundwater monitoring requirements for CCDD and uncontaminated soil fill operations.
You can get copies of the Board's opinion and the full text of the rule at http://www.ipcb.state.il.us/COOL/External/CaseView.aspx?case=14202
OSFM Training Requirements for Underground Storage Tank Owners and Operators
The Office of the State Fire Marshal (OSFM) has new training requirements for personnel at underground storage tank facilities. The OSFM requirements established three classes of operators (A, B, and C) who must be trained in specified areas with retraining required not less than once every two years (and when a notice of noncompliance with UST technical requirements is issued). Unmanned facilities must also designate class A, B, and C operators, although one person properly trained can fulfill multiple roles. Training is available only through providers who have been approved by the OSFM.
The initial deadline for training was August 8, 2012. For more information on the program and a list of approved trainers go to the Illinois State Fire Marshal's web site:
www.sfm.illinois.gov/commercial/ust/operatortraining.aspx
Time to re-order your workbook calendars!
If you need a 2012-2014 Stage I/II Vapor Recovery Recordkeeping calendar or a 2013 Dry Cleaner Recordkeeping calendar please notify us:
Fax order form to (217) 557-2853
OR call the SBEAP helpline at 1-800-252-3998
OR email us at dceo.sbeap@illinois.gov
Federal Updates
EPA Presidential Green Chemistry Challenge
Award Winner - Small Business
The U.S. Environmental Protection Agency (EPA) recently rewarded innovative chemical technologies that have potential to prevent pollution in the United States. These awards recognize leading researchers and industrial innovators who create safer and more sustainable chemical designs, processes, and products that reduce the need to use chemicals that pollute the environment and threaten Americans' health. The awardees were honored during the 17th Annual Green Chemistry Challenge Awards Ceremony in Washington, D.C. this year.
In the small-business category, Elevance Renewable Sciences, Inc., Woodridge, Ill., is being recognized for the production of high-performing, green specialty chemicals at advantageous costs. Elevance employs Nobel-prize-winning catalyst technology to break down natural oils and recombine the fragments into novel, high-performance green chemicals. These chemicals combine the benefits of both petrochemicals and biobased chemicals. These green chemicals can be produced with less energy, significantly reduced greenhouse gas emissions (50 percent) compared to petrochemical technologies, and used in a wide range of consumer and industrial products and processes, such as highly concentrated cold-water detergents that provide better cleaning with reduced energy costs. Go to The EPA Green Chemistry Challenge Awards webpage for more information.
White House Asks Businesses to
Identify Burdensome Regulations
On July 18, 2012, The White House opened up its regulatory reform effort to the public, launching a website for tips on how the government can streamline or eliminate regulations. In 2011 the President directed all executive agencies to undertake an unprecedented government-wide review of regulations on the books, in order to figure out what is working and what is not, and where appropriate, to streamline or eliminate ineffective, overly burdensome, and outdated rules. Over two dozen agencies responded with regulatory reform plans, listing more than 800 initiatives. The Administration is now asking for businesses to send them comments identifying burdensome regulations.
To help the federal government streamline, simplify or eliminate federal regulations that are burdensome to your business, visit www.whitehouse.gov/advise
SBIR Program - Opportunity for funding for
Environmental Technologies
The Small Business Innovation Research (SBIR) program, administered by the US Small Business Administration, is a highly competitive program that encourages domestic small businesses to engage in Federal Research/Research and Development (R/R&D) that has the potential for commercialization. Through a competitive awards-based program, SBIR enables small businesses to explore their technological potential and provides the incentive to profit from its commercialization. By including qualified small businesses in the nation's R&D arena, high-tech innovation is stimulated and the United States gains entrepreneurial spirit as it meets its specific research and development needs.
The mission of the SBIR program is to support scientific excellence and technological innovation through the investment of Federal research funds in critical American priorities to build a strong national economy.
SBIR Eligibility:
Organized for profit, with a place of business located in the United States;

At least 51 percent owned and controlled by one or more individuals who are citizens of, or permanent resident aliens in, the United States, or

At least 51 percent owned and controlled by another for-profit business concern that is at least 51% owned and controlled by one or more individuals who are citizens of, or permanent resident aliens in, the United States; and;

No more than 500 employees, including affiliates.
For further information on the SBIR program, please visit www.sbir.gov/about/about-sbir
Training & Events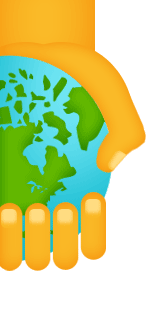 Evaluation of Visible Emissions Course
(Smoke School)
The Illinois Environmental Protection Agency will offer a course in the Evaluation of Visible Emissions during the week of October 15, 2012. The class will run from Tuesday, October 16th through Wednesday, October 17, 2012. Class begins at 9:00 AM each morning with registration beginning at approximately 8:00 AM; everyone must sign in one time only.
All newcomers attending for initial certification (not recertification) are expected to be present for a lecture session at 1:00 PM on Monday, October 15th; persons recertifying are welcome to attend the lecture as well. The lecture will include discussion of visible emissions and the finer points of reading opacity. The lecture will be held at the Ramada Limited Motel, 3281 Northfield Drive, Springfield, Illinois.
The class will be held at the Ramada Limited Motel, 3281 Northfield Drive, Springfield, Illinois. The telephone number is (217) 523-4000. A block of rooms has been set aside for the session, so please mention you are attending "Smoke School" when making your reservations. The Illinois Environmental Protection Agency does not charge a fee for this instruction. All participants must arrange for their own meals and lodging; however, all materials necessary for the course will be supplied with the exception of writing tools and a clipboard. Please be reminded this class is held outside, so dress appropriately and bring your own lawn chair.
Please fill out the registration form online at http://www.epa.state.il.us/air/smoke-school/registration.html prior to October 12, 2012. If you prefer, you may contact Linda Kulek at (217) 524-0546 to receive a registration form by mail. Remember to check the designated box for either certifying the first time or recertifying.
If you have any questions, you can reach Kevin Mattison by email or by phone at (847) 294-4019. We look forward to seeing all of you soon at Smoke School.
The Electric Vehicle Forum
Join us for a discussion of the potential opportunities and obstacles surrounding electric vehicles. The American Lung Association is hosting full day forums (9am - 4pm), to discuss, educate and learn about potential opportunities and obstacles relating to the use of electric vehicles in Illinois. Presenters from different areas throughout the industry will be on hand to share their insights and to answer questions from the audience. Municipal entities, private groups, fleet owners, car dealerships, car rental companies, and the general public are encouraged to attend. Topic areas will include basic electric vehicle terminology and information, recharging options, incentives for today and the future, environmental & health impacts, and local pilot projects.
Details on upcoming Electric Vehicle Forums:
October 19 - Peoria
Illinois Central College
October 23 - Champaign
I Hotel and Conference Center
1900 South First Street
For all further details please visit www.DriveElectricIllinois.org
Solid Waste Association of North America (SWANA)
Land of Lincoln Chapter -
Carpet Recycling Summit
Participate in a full day discussion on how best to increase carpet recycling in Illinois with manufacturers, retailers, installers, government, and recyclers. Stay up to date on the status of carpet recycling in the United States and Extended Producer Responsibility (EPR) and non-EPR approaches to recycle carpeting and padding. The goal of this collaboration is to expand recycling opportunities for carpet and padding in Illinois markets. Visit www.swanastore.stores.yahoo.net/caresu.html to register online and pay by credit card, or fill out this form and make checks payable to SWANA Illinois to become part of the conversation.
Who Should Attend??
Carpet Manufacturers, Retailers and Installers, Carpet Recyclers, C&D Recyclers, Private Waste Industry Representatives, Solid Waste and Recycling Coordinators,
Sustainability Coordinators, Local, State and Federal Officials and Environmental Interest Groups

Carpet Recycling Summit
Tuesday, October 30, 2012
Morton Arboretum
4100 IL Route 53, Lisle
10 am - 3 pm
Registration:
$30 before October 16, 2012
$40 after October 16, 2012
Lunch included in registration
Visit www.swanaillinois.com for more info
The 2012 Governor's Award Ceremony and
Technical Symposium
The University of Illinois Sustainable Technology Center will once again be hosting this event on November 9th, 2012 at McDonald's Hamburger University located at 2715 Jorie Boulevard, in Oak Brook. The Technical Symposium will be held in the morning and the award luncheon and ceremony will immediately follow. Additional details, including symposium agenda will soon be available at www.istc.illinois.edu/. If you have any questions please contact Deb Jacobson at the University of Illinois Sustainable Technology Center at djacobso@illinois.edu.