Small Business Environmental Assistance Program
Illinois Dept. of Commerce
& Economic Opportunity
500 East Monroe R-5
Springfield, IL 62701
Click to Visit our Program website
Illinois Updates
New Fact Sheet for Grain Industry Available!
Dust emissions from grain loading and storage activities can pose a problem for grain facilities and their neighbors. To help the industry avoid complaints, the SBEAP has developed a new fact sheet "Housekeeping Tips for Grain Bins and Elevators" that uses plain language to help owners and operators curb dust emissions, be good neighbors and stay in compliance with environmental requirements.
Time to Re-Order Your Dry Cleaner Recordkeeping Workbook
The Illinois Small Business Environmental Assistance Program provides a helpful tool to Illinois dry cleaners to help them be in compliance with air environmental recordkeeping requirements. The tools simplifies daily, weekly, and monthly recordkeeping through the use of a calendar template with checklists and regulatory factsheets. To order a 2012 Dry Cleaner Recordkeeping Workbook call 800-252-3998 or email dceo.sbeap@illinois.gov.
New Illinois EPA Registration of Smaller Sources Program Proposed Rules available for Comment on Accelerated Schedule: Hearing Oct. 27th
The Illinois EPA has filed with the Pollution Control Board (Board) a rulemaking proposal to implement the Registration of Smaller Sources (ROSS) program under 35 Ill. Adm. Code 201, Section 201.175: Registration of Smaller Sources.
The Illinois EPA is proposing to add new Section 201.175 - Registration of Smaller Sources to include:
Subsection (a) providing the applicability criteria.
Subsection (b) providing the emissions determination criteria.
Subsection (c) providing the information that an owner must submit for initial registration and annual renewal of registration.
Subsection (d) providing when the owner or operator must submit such registration.
Subsection (e) requiring the owner or operator to maintain certain records.
Subsection (f) providing when an owner or operator must notify the Illinois EPA about a change at the source.
Subsection (g) providing when a change at the source will require the owner or operator to obtain a construction or operating permit.
Subsection (h) providing the reentry criteria for owners or operators required to obtain permits.
The Board is holding the second of two hearings on this rule and is accepting public comment on the proposal. If you would like to comment on any of the provisions of the rule you should send your comments to the Illinois Pollution Control Board Board. All comments should reference the Board's docket for this rule: (R012-10) In the Matter of: Registration of Smaller Sources (ROSS): New 35 Ill. Adm. Code 201.175.
If you have any questions on how to comment you can contact the Pollution Control Board hearing officer for this rule, Tim Fox, at 312-814-6085 or by email at foxt@ipcb.state.il.us... You can also contact the Small Business Environmental Assistance Program at 800-252-3998.
The ROSS rule does not follow the usual rulemaking process and has a specific timeline for adoption. The Board has until December 13, 2011 to adopt the final rules, and because of the tightened timelines established in the Act for this rule the Board is not required to go through the first and second notice process (including the second notice JCAR review).
The final hearing will be held in Chicago on October 27, 2011, at 1:00 pm in the Board's Conference Room, 11-512, in the James R. Thompson Center, 100 W. Randolph Street.
Advantage Illinois -- Governor Quinn Launches $78 Million Initiative to Support Small and Start-Up Businesses
Advantage Illinois to Provide Access to Capital for Businesses and Entrepreneurs to Create Jobs and Grow the Economy
Governor Pat Quinn launched the Advantage Illinois program that is designed to provide Illinois businesses and entrepreneurs with access to the capital they need to start new companies and expand existing business. Advantage Illinois will leverage $78 million in federal funding that will allow businesses to bring innovative ideas and new products to market and accelerate job creation and economic growth in Illinois.
The Advantage Illinois program is comprised of three program components to spur institutional lending, and one program to leverage private venture capital in start-ups and high-growth businesses:
Capital Access Program (CAP)

assists businesses with various financing needs. It is designed to encourage financial institutions to make loans to small and new businesses that do not qualify under conventional lending policies.

Participation Loan Program (PLP)

supports businesses with projects that create or retain jobs and/or modernize their businesses to improve competitiveness. One component of the program is devoted to Minority/Women/Disabled/Veteran-Owned businesses (MWDV PLP). The state purchases and subordinates part of the loan to help mitigate lender risk.

Collateral Support Program (CSP)

establishes savings accounts or CDs that provide cash collateral support to lending institutions to enhance the equity and/or loan collateral levels of small business borrowers.

Invest Illinois Venture Fund Program (IIVF)

is a new venture capital program to support young, innovative companies in Illinois that show high growth potential, can demonstrate their place in the market and already have other investors.
The Department of Commerce and Economic Opportunity (DCEO) will be actively enrolling lending institutions that will, in turn, provide financing to businesses utilizing the CAP, PLP and CSP components of the program. Businesses will be able to begin accessing loans to use these funds when they have completed the appropriate paperwork with a participating lending institution. Program guidelines, including lender applications, and a regularly updated list of participating banks will be available at
www.ildceo.net/AdvantageIllinois
.
Businesses interested in participating in the Invest Illinois Venture Fund (IIVF) may submit their applications online to DCEO at www.ildceo.net/AdvantageIllinois. The fund is also supported by the Governor's Illinois Innovation Council, which is actively working to execute strategies to enhance awareness of capital availability in Illinois and connect the dots between great ideas and the partners who can help turn ideas into companies and products.
Advantage Illinois builds upon Governor Quinn's commitment to enhancing business growth. The Advantage Illinois initiative is expected to generate a minimum of at least $10 in new private lending for small and medium-sized businesses for every $1 of federal funding, resulting in around $800 million of private sector investments and loans being pumped into the economy over the next few years. The Brookings Institution recently noted more than 95 percent of new jobs are derived from business expansions or start-up activity.
To view a previously recorded webinar about the Advantage Illinois Program click here.
Funding for Advantage Illinois is being provided by the U.S. Treasury through the State Small Business Credit Initiative (SSBCI), which was created as part of the American Small Business Jobs Act signed into law by President Obama in 2010. The program will be administered by the Illinois Department of Commerce and Economic Opportunity.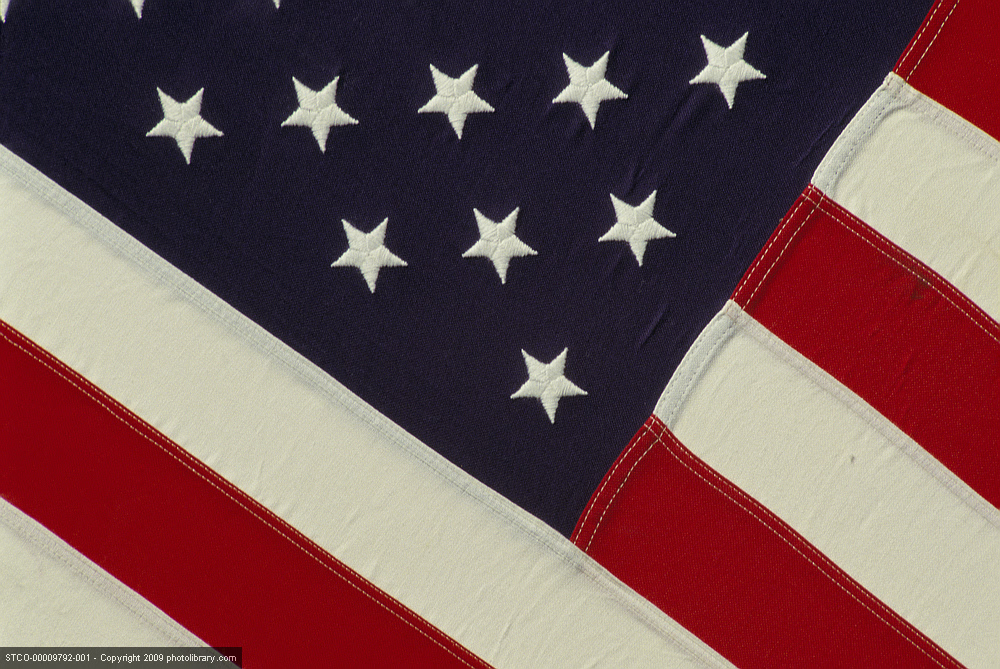 Federal Updates
USEPA Applicability Determination for Autobody Shop's Use of 3 Ounce Cups

The United States Environmental Protection Agency has issued an Applicability Determination on its autobody painting rule addressing questions on the use of 3 oz cups in spray painting. This rule, 40 CFR 63 Part HHHHHH National Emission Standards for Hazardous Air Pollutants: Paint Stripping and Miscellaneous Surface Coating Operations at Area Sources, does not apply to painting that is done using a paint cup with a capacity of 3 oz or less. USEPA has clarified that they will not allow companies to deliberately circumvent the rule by using multiple 3 oz cups.
To read the full applicability determination visit our website at www.ienconnect.com/enviro.
New Combustion Portal
For the first time, regulated entities have easy access to potential air, water, and waste regulatory impacts affecting their combustion activities, including New Source Performance
Standards, National Emission Standards for Hazardous Air Pollutants, indirect and direct water discharges, and Spill Prevention, Control and Countermeasures. The new portal provides federal and state compliance and pollution prevention information regarding boilers; incinerators; hazardous waste combustion units; power plants, stationary reciprocating internal combustion engines; and wood heating appliances. In addition, combustion calculators are available to help estimate emissions and rule requirements as well as links to help regulated entities reduce the quantity of generated pollution. Visit the Combustion Portal at www.combustionportal.org
Greenhouse Gas Reporting Rule Updates
On August 4, 2011, USEPA issued proposed technical corrections, clarifying and other amendments to seven subparts under the Greenhouse Gas Reporting Rule.
In general, this proposal does not change the overall requirements of the final rule. It does clarify the requirements and ensures consistency across the calculation, monitoring and data reporting requirements for the rule. In addition, EPA is also proposing a limited, one time extension of the 2012 reporting deadline for reporting GHG information for subparts required to start collecting data in 2011. This extension would allow sufficient time for stakeholder testing of the online reporting tool for these new source categories. The six- month deadline extension applies only to the following subparts: Subpart I - Electronics Manufacturing; Subpart L - Fluorinated Gas Production; Subpart T - Magnesium Production; Subpart W - Petroleum and Natural Gas Systems; Subpart DD - Use of Electric Transmission and Distribution Equipment; Subpart FF -Underground Coal Mines; Subpart II - Industrial Wastewater Treatment; Subpart QQ - Imports and Exports of Equipment Pre-charged with Fluorinated GHGs or Containing Fluorinated GHGs in Closed-cell Foams; Subpart RR - Geologic Sequestration of Carbon Dioxide; Subpart SS - Manufacture of Electric Transmission and Distribution; Subpart TT- Industrial Waste Landfills; Subpart UU - Injection of Carbon Dioxide. For more information on the proposed amendment: http://www.epa.gov/climatechange/emissions/technical-corrections.html#2011
USEPA Affirms National Air Quality Standards for Carbon Monoxide
Air Monitoring updates will put more focus on urban communities located near roadways

The U.S. Environmental Protection Agency (EPA) has affirmed the current national air quality standards for carbon monoxide (CO). The science shows that the current standards protect public health, including those who are most susceptible, and the environment. Since 1980, levels of CO in the air have fallen by 80 percent, mostly as a result of motor vehicle emissions controls.

CO is a colorless, odorless gas emitted from combustion processes. Nationally, and particularly in urban areas, the majority of CO emissions come from motor vehicles. CO can cause harmful health effects by reducing oxygen delivery to the body's organs (like the heart and brain) and tissues.

To ensure people are protected from unhealthy concentrations of CO and to develop better information about CO and its health impacts, EPA is revising the air monitoring requirements.The changes will require a more focused monitoring network with CO monitors placed near roads in 52 urban areas with populations of 1 million or more.

Monitors in areas with populations of 2.5 million or more are required to be operational by January 1, 2015 and monitors required in areas with populations of 1 million or more are required to be operational by January 1, 2017. These new monitoring sites will give EPA important data about CO levels that may be affecting public health in neighborhoods located near busy roadways. The data will also be used to determine compliance with the current standards and to help inform future reviews of the standard.

The current health standards are 9 parts per million (ppm) measured over 8 hours, and 35 ppm measured over 1 hour. CO levels at monitors across the country are quite low and are well within the standards, showing that federal, state and local efforts to reduce CO pollution have been successful and are providing important public health protections to all Americans.
The rule is consistent with the advice and recommendations from the agency's independent science advisors, the Clean Air Act Scientific Advisory Committee.
Click here for more information
New Rule for Wastes Generated from Production of Pesticides, Herbicides, & Fungicides
On June 13, 2011, the U.S. Environmental Protection Agency (EPA) issued a direct final rule to revise the Land Disposal Restriction (LDR) treatment standard for carbamate wastes to ensure that the wastes are adequately treated before land disposal to minimize risks to people's health and the environment.
Carbamate wastes are wastes generated from the production of pesticides, herbicides, and fungicides. Due to their toxicity, carbamate wastes are regulated as hazardous wastes under the Resource Conservation and Recovery Act (RCRA). Today's action will extend Best Demonstrated Available Technology (BDAT) as an alternative treatment standard for all carbamate wastes. This alternative treatment standard will help industries comply with stringent hazardous waste disposal regulations and allow EPA to enforce these regulations to their fullest extent.
The rule went into effect on August 12, 2011.
More information on the rule click here.
Training & Events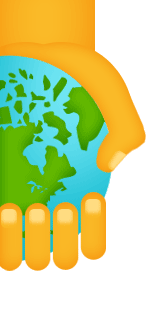 Think Global and Grow Your Business
Come learn about Illinois' new State Trade & Export Promotion (STEP) $1.26 million grant program and Illinois' other export programs and services that are available to help you find new overseas markets. These will be free, informative and practical export seminars.

STEP, funded through the U.S. Small Business Administration, supports Governor Pat Quinn's goal of doubling Illinois exports by year end 2014 and will help Illinois small businesses export their products and services worldwide.
| | | |
| --- | --- | --- |
| | | |
| Thursday, Nov 3 | Edwardsville | Register Hereby Nov 1 |
| Monday, Nov 7 | Chicago | Register Hereby Nov 5 |
| Tuesday, Nov 8 | Rockford | Register by Nov 4 by emailing ysopina@rockfordil.com |
| Wednesday, Nov 9 | Peoria | Register Hereby Nov 7 |
| Wednesday, Nov 9 | Moline | Register by Nov 7 by emailing johnsonma@bhc.edu |
Contact Becky Schlouch at 217-785-2709 or becky.schlouch@illinois.gov if you have any questions or need further information.

Visit http://exports.illinois.gov for more information on the State of Illinois' export programs and services.
Environmental Insights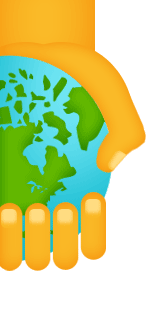 Radon Poster Contest for youth ages 9-14. Posters due March 1, 2012.
The Illinois Emergency Management Agency Radon Program along with the American Lung Association of Illinois, Respiratory Health Association of Metropolitan Chicago, Southern Illinois Radon Awareness Task Force, and Ecology Action Center, and University of Illinois Extension Service are sponsoring an Illinois Radon Poster Contest. Winning posters will be sent to the National Radon Poster Contest sponsored by Kansas State University and the U.S. Environmental Protection Agency.
Radon is a colorless, odorless, tasteless, radioactive gas that can cause lung cancer. Students that participate in this activity will learn about radon and how to reduce their risk of exposure. For students in science, art and health classes, after-school programs and school organizations, as well as home schools and youth groups: Here's an opportunity for students ages 9 -14. The top three winners will receive the following cash awards: first place winner will receive $200, the second place winner, $150 and the third place winner, $100.

National winners will receive award plaques and gift cards in the amount of $1000 for first place, $600 for second, $400 for third, and $400 for special online voting recognition. The National winning' poster will be reproduced and distributed nationally to promote radon awareness.

If you have questions about the radon poster contest, please contact Cindy Ladage at 217-785-9889 or cindy.ladage@illinois.gov
Radon Networking Day 2011
Come to the 8th Annual Radon Networking Day, January 11, 2011 at the Northfield, Inn & Suites & Conference Center in Springfield, Illinois. The Radon Networking Day is an educational event hosted by the Illinois Emergency Management Agency. All that encounter questions from the public about radon and its associated risks: health care professionals, County and City Health Departments, code officials, contractors, extension educators and radon partners, this day is for you! At the Radon Networking Day, you will learn about radon grant fund availability, hear examples of how radon partners are sharing the radon message and learn more about what is new in the radon arena. Lunch is included at no cost, but registration is required. If you have any questions, call Cindy Ladage at 217-785-9889.
National Sustainable Lodging Network Launched
P2Rx announces the launch of the "National Sustainable Lodging Network," an online community of sustainable hospitality practitioners and information clearinghouses to support the work of this community. The National Sustainable Lodging Network benefits its users by helping them to build networks among sustainable hospitality practitioners; gain access to and share content
related to sustainable lodging initiatives; and find tools and information resources for measuring the outcomes of these practices.
Features include:
Groups of participants from state/local sustainable hospitality
programs and Discussion Forums within each group for
programs and facilities to interact;
A Calendar of Events for conferences, workshops, and
webinars;
Training Materials and Recent Publications related to
sustainable hospitality;
Blogs, Videos, and News to keep the community active and
the content relevant; and
Sustainable Practices that highlight P2Rx information
resources.
For more information, visit: www.SustainableLodging.org
The Third Annual
Green Lodging & Hospitality Conference
Doubletree Hotel at the entrance to Universal Orlando
Orlando FL
Nov. 8-9, 2011
The Green Lodging and Hospitality Conference promises to deliver dynamic and critical information needed by the lodging, meeting planning and hospitality industries today. The theme of the conference, "Making Hospitality Green with Envy", acknowledges the continuing need to refine sustainable processes and practices in the meeting and hospitality industries. Improved green initiatives will help to increase profitability by both reducing costs and boosting revenues, while minimizing their environmental impacts. This conference will help take the mystery out of going green and promises to make the business case that helping save the environment will also boost the bottom line.