Small Business Environmental Assistance Program
Illinois Dept. of Commerce
& Economic Opportunity
500 East Monroe R-5
Springfield, IL 62701
Click to Visit our Program website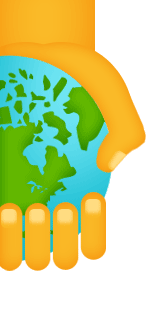 Illinois Regulatory Updates
Proposed Amendments to the Illinois Consumer Products Rule
The Illinois Environmental Protection Agency has proposed amendments to Title 35 of the Illinois Administrative Code Part 223 regarding VOM emissions from consumer products. Illinois EPA has attempted to identify companies and organizations in Illinois that could be impacted by the rules. The proposed amendments would add a number of new regulated categories of consumer products and VOM limits for those categories. The categories include: adhesive removers, anti-static products, contact adhesives, electrical cleaners, electronics cleaners, fabric refreshers, footwear and leather care products, graffiti removers, hair styling products, shaving gels, and wood cleaners. The proposed amendments would impose VOM limits on these products that are consistent with the 2006 Ozone Transport Commission Model Rule for Consumer Products.
Illinois EPA has filed the proposed amendments with the Illinois Pollution Control Board
Click here for information regarding hearings and opportunities to comment on the amendments.
Environmental Permit Streamlining for Illinois Businesses
On July 12, 2011 Governor Quinn signed into law Public Act 097-0095/House Bill 1297 (the full text click here). With the cooperation of industry leaders, the legislation addressed three crtitical areas of concern for the agency as well as regulated facilities under the Air Permitting Program. The agency is currently working on proposing rules to implement the new requirements.
First, the Public Act addresses the Illinois EPA's revenue concerns by increasing operating permit fees across the board and providing additional funding for the Clean Air Act Permit fund. Operating permit fees were increased by around 18% for all permit categories. For example, the Clean Air Act Permit Program (CAAPP) fees went from $18 per ton to $21.50 per ton and the maximum CAAPP fee went from $250,000 per year to $294,000 per year. This increase is expected to bring in additional revenue of around $1 to $3.2 million per year, dependent upon the actions taken by sources in response to the fee increase and other provisions in the Act. Also, additional revenue of $2 million per year will be provided from the diversion of sales tax revenue generated from the sale of sorbents use in pollution control devices. Together, these provisions are expected to provide financial stability for the future by supplying additional annual revenue estimated at $3 to $5.2 million.
Second, the Act clarifies that GHGs are now regulated air pollutants and subject to regulation in Illinois consistent with the federal Tailoring Rule. The Act also establishes a permit exemption for sources of GHGs emissions that are not subject to the Tailoring Rule in that these sources are not required to obtain a permit solely due to their GHG emissions. Also, the Act states that if the Tailoring Rule is preempted due to federal legislation, judicial, or presidential action then the GHG provisions of the Act are likewise preempted. Finally, the Act clarifies that Illinois EPA will not be charging a fee for GHG emissions.
Third, the Act contains several provisions that seek to make the permitting process in Illinois more efficient and effective across all media, i.e., air, land and water. Such provisions include the following:
A new Registration of Smaller Sources (ROSS) program.
A requirement to review and implement, if appropriate, the use of additional General Permits,
A requirement to review and implement, if appropriate, the use of Permit by Rule,
A provision providing for applicants to request expedited permitting upon payment of additional fees,
A requirement that the Illinois EPA develop a Web Portal that provides guidance and assistance to permit applicants in the form of online application forms and status tracking, electronic application submittal, and other useful tools,
Requires that the Illinois EPA notify applicants of the assigned permit analyst upon request,
Clarifies that permit guidance documents shall not be considered rules and shall not be binding on any party,
Clarifies that applicants may submit suggested permit language, that the Illinois EPA is not required to use such language, and that the Illinois EPA shall meet with the applicant to discuss such language upon request, and
Requires that

the Illinois EPA provide applicants with a draft of their permit both prior to public

notice and prior to issuance upon request.
Due to these changes, the Illinois Small Business Environmental Assistance Program will shift resources from currently guiding sources through the permit process to dedicating more resources to assisting ROSS sources with their compliance obligations.
The SBEAP is working with Illinois EPA to implement the ROSS Program and sources that currently hold permits with the Illinois EPA Bureau of Air should expect to be notified about potential opportunities to participate in the ROSS program by the end of 2011.
The criteria for determining an eligible source includes the following:
(1) the source must not be required to obtain a permit pursuant to the Illinois Clean Air Act Permit Program or Federally Enforceable State Operating Permit program, or under regulations promulgated pursuant to Section 111 or 112 of the Clean Air Act;
(2) the USEPA has not otherwise determined that a permit is required;
(3) the source emits less than an actual 5 tons per year of combined particulate matter, carbon monoxide, nitrogen oxides, sulfur dioxide, and volatile organic material air pollutant emissions;
(4) the source emits less than an actual 0.5 tons per year of combined hazardous air pollutant emissions;
(5) the source emits less than an actual 0.05 tons per year of lead air emissions;
(6) the source emits less than an actual 0.05 tons per year of mercury air emissions; and
(7) the source does not have an emission unit subject to a standard pursuant to 40 CFR Part 61 Maximum Achievable Control Technology, or 40 CFR Part 63 National Emissions Standards for Hazardous Air Pollutants other than those regulations that the USEPA has categorized as "area source".
Questions regarding the ROSS program can be directed to the Illinois Small Business Environmental Assistance Program at 800-252-3998.
New Home Performance with Energy Star Program
Illinois is proud to be putting the final touches on a new statewide Home Performance with ENERGY STAR program. This program will launch incrementally across the state over the next 12-24 months thanks to key partnerships with Illinois' utilities and sponsorship from the Illinois Energy Office at the Department of Commerce and Economic Opportunity. Illinois Home Performance's (IHP)key objectives are to improve the comfort, safety, and energy efficiency of Illinois homes and to support businesses that perform these upgrades.
The program is made possible through a unique set of partnerships between the State of Illinois Midwest Energy Efficiency Alliance (MEEA), Ameren Illinois, ComEd, Integrys (Peoples Gas and North Shore Gas), Nicor Gas, the Association of Illinois Electric Cooperatives (AIEC), Missouri Botanic Garden's EarthWays Center, and Energy Impact Illinois - Northern Illinois' Better Buildings Program. Many more partnerships are in development including the Illinois Green Economy Network (IGEN).
As a cooperative statewide effort, IHP was designed to offer advantages to both homeowners and contractors: Homeowners will benefit from the program's screened list of qualified contractors, utility rebates and development of financing mechanisms, educational activities, and reduced market confusion. Contractors will benefit from the statewide approach that allows for a single Contractor Participation Agreement form, applicable as the base set of requirements in any active utility area. Contractors may also take advantage of a variety of training opportunities, an equipment loan program, and marketing assistance, and of course, the use of the coveted Home Performance with ENERGY STAR logo, which will help them differentiate their companies from less-qualified competitors.
Learn more at the program website - www.IllinoisHomePerformance.org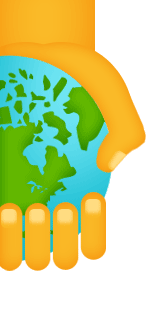 Federal Regulatory Updates
Boiler NESHAP Initial Notifications Due Sept 17, 2011
On February 21, 2011, the Environmental Protection Agency (EPA) finalized a rule that will reduce emissions of toxic air pollutants from existing and new industrial, commercial, and institutional boilers located at area source facilities. An area source facility emits or has the potential to emit less than 10 tons per year (tpy) of any single air toxic or less than 25 tpy of any combination of air toxics. The final rule will reduce emissions of a number of toxic air pollutants including mercury, metals, and organic air toxics, which include dioxins. The final rule covers boilers located at area source facilities that burn coal, oil, or biomass, or non-waste materials, but not boilers that burn only gaseous fuels or any solid waste. This rulemaking will reduce toxic air pollutants, also known as hazardous air pollutants or air toxics. These pollutants are known or suspected to cause cancer and other serious health and environmental effects. The vast majority of area source boilers are estimated to be located at commercial and institutional facilities and generally owned or operated by small entities. EPA has limited the impact of the final rulemaking on small entities by requiring that only existing coal-fired boilers meet emission limits for mercury and CO, establishing work practices or management practices, instead of emission limits, for existing small coal-fired boilers of less than 10 million Btu per hour of heat input and all existing biomass boilers and oil-fired boilers, and exempting most area source boilers from Clean Air Act title V permit requirements.
Compliance dates are as follows:
Initial notification due by

September 17, 2011

Existing sources subject to a tune-up work practice or management practice standard must demonstrate compliance no later than

March 21, 2012

.
Existing sources subject to an emission limit must demonstrate compliance with the emission limits no later than

March 21, 2014

.
Existing sources subject to the energy assessment requirement must complete the energy assessment no later than

March 21, 2014

.
New sources must demonstrate compliance with all requirements of the rule upon startup of the affected source, or

May 20, 2011

whichever is later.
For more information contact the Small Business Environmental Assistance Program at 1-800-252-3998 or visit:
www.epa.gov/ttn/atw/boiler/boiler/boilerpg.html
Plating & Polishing Rule Amendment
USEPA recently amended the National Emission Standards for Hazardous Air Pollutants for Area Sources: Plating and Polishing 40 CFR 63 Subpart WWWWWW (6W) on June 14, 2011. The new amendment excludes bench-scale plating or polishing, as well as, a few other definitions and refinements to the rule. For more information please click here
USEPA Proposes Criteria for Waiving Vapor Recovery Systems on Gas Pumps Comments Due Sept 13
The U.S. Environmental Protection Agency (EPA) is issuing a proposal under the Clean Air Act that would waive requirements for systems used at gas station pumps to capture potentially harmful gasoline vapors while refueling cars.
Beginning in 2013, states that meet the new criteria would have the option to do away with vapor recovery systems at the pump since an estimated 70 percent of all vehicles will be equipped by then with on-board systems that capture these vapors. The result of the proposal would be the continued protection of air quality and public health while potentially saving affected gas stations more than $3,000 annually.
Since 1994, gas stations in certain areas have been required to use gasoline vapor recovery systems. The systems capture fumes that escape from gasoline tanks during refueling. However, as required by the Clean Air Act, automobile manufacturers began installing onboard refueling vapor recovery (ORVR) technologies in 1998, making gas stations' systems redundant. Since 2006, all new automobiles and light trucks (pickups, vans, and SUVs) are equipped with ORVR.
Vapor emissions from refueling, if allowed to escape, can contribute significantly to ground-level ozone, sometimes called smog, as well as to other types of harmful air pollution. Ground-level ozone can cause acute respiratory problems, aggravated asthma, temporary decreases in lung capacity in healthy adults and inflammation of lung tissue. Children and the elderly are most at risk. Gasoline vapors also contain toxic air pollutants associated with a variety of health threats.
The Clean Air Act allows EPA to establish criteria for waiving federal requirements for vapor recovery systems on gasoline pumps when ORVR systems are widely available in the vehicle fleet. EPA is proposing to establish June 30, 2013, as the date by which a sufficient portion of the vehicle fleet will be equipped with such technology. By that date, EPA projects that more than 70 percent of vehicles on the road will have ORVR technology. Currently in Illinois, gas dispensing facilities located in the Chicago and E. St. Louis nonattainment zones are required to have Stage II vapor recovery equipment.

EPA will accept comment on the proposal until September 13th.
More information: http://www.epa.gov/airquality/ozonepollution/actions.html#impl
Greenhouse Gas Reporting Rule Updates
On August 4, 2011, USEPA issued proposed technical corrections, clarifying and other amendments to seven subparts under the Greenhouse Gas Reporting Rule.
In general, this proposal does not change the overall requirements of the final rule. It does clarify the requirements and ensures consistency across the calculation, monitoring and data reporting requirements for the rule. In addition, EPA is also proposing a limited, one time extension of the 2012 reporting deadline for reporting GHG information for subparts required to start collecting data in 2011. This extension would allow sufficient time for stakeholder testing of the online reporting tool for these new source categories. The six- month deadline extension applies only to the following subparts: Subpart I - Electronics Manufacturing; Subpart L - Fluorinated Gas Production; Subpart T - Magnesium Production; Subpart W - Petroleum and Natural Gas Systems; Subpart DD - Use of Electric Transmission and Distribution Equipment; Subpart FF -Underground Coal Mines; Subpart II - Industrial Wastewater Treatment; Subpart QQ - Imports and Exports of Equipment Pre-charged with Fluorinated GHGs or Containing Fluorinated GHGs in Closed-cell Foams; Subpart RR - Geologic Sequestration of Carbon Dioxide; Subpart SS - Manufacture of Electric Transmission and Distribution; Subpart TT- Industrial Waste Landfills; Subpart UU - Injection of Carbon Dioxide. For more information on the proposed amendment: http://www.epa.gov/climatechange/emissions/technical-corrections.html#2011
Revision to Petroleum Refinery NESHAP
USEPA finalized the partial withdrawal of the revision to the National Emission Standards for Hazardous Air Pollutants for Petroleum Refineries 40 CFR 63 Subpart CC. The revision that is being withdrawn is the January 16, 2009, revision that provided Maximum Achievable Control Technology (MACT) standards for heat exchangers, residual risk standards for all sources and other clarifications. The effective date of the withdrawal is August 17, 2011. More information concerning the withdrawal and what regulations apply can be found at: http://www.epa.gov/ttn/atw/petrefine/petrefpg.html
Proposed Amends to the Definition of Solid Waste
On July 22, 2011, the United States Environmental Protection Agency (USEPA) proposed amendments to the Definition of Solid Waste (DSW) rule. The proposed amendments to the hazardous waste regulations are intended to encourage recycling of hazardous materials. USEPA is proposing to replace the exclusion for hazardous secondary materials transferred for the purpose of reclamation with an alternative Subtitle C regulation for hazardous recyclable materials.
You can see the full text of the proposed amendments, and get information on how to comment, at: http://www.regulations.gov/#!documentDetail;D=EPA-HQ-RCRA-2010-0742-0001
Training & Events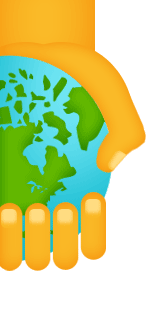 Environmental Basics Seminar Series
The Illinois Environmental Regulatory Group will host three separate sessions addressing air, land, and water environmental basics in the fall. This series assumes that your main goal is to learn about basic environmental regulatory matters, and to understand what you and your clients have to do to comply with Illinois' environmental regulatory scheme. The presentations are given by the Illinois EPA - the Agency that administers the programs and the laws.
August 25, 2011 - AIR BASICS: In addition to providing basic information regarding permitting basics, we will focus on recent changes in the law, changing air quality standards, and greenhouse gas developments!
September 20, 2011 - WATER BASICS: Not only will you learn about the water program, but how to apply for a permit, how to manage your obligations under your permit, and new anti-degradation requirements, stormwater permitting, and how to work with your POTW!
October 20, 2011 - LAND BASICS: We will cover how to comply with land regulations, as well as discuss waste stream obligations, the various remediation programs, and release reporting!
For more information or to register visit: http://www.ierg.org/2011%20Basics.htm
Coming Soon! Radon in Southern Illinois: A Medical Perspective.
Looking for a chance to learn more about radon? Be among the healthcare and environmental attendees that want to learn about this radioactive gas that is the number one cause of cancer among non-smokers. USEPA estimates that radon causes 21,000 lung cancer deaths each year.
October 14, 2011, a medical forum, Radon in Southern Illinois: A Medical Perspective will take place. This half day conference will be held at SIUE - Morris University Center,2nd floor Conference Room, Edwardsville, IL. The keynote speaker is Richard Guimond, a registered Professional Engineer in the District of Columbia. Rich Guimond served as Assistant Surgeon General (Rear Admiral Lower Half) while concurrently serving as the EPA Director in the Office of Radiation Programs.
Sponsored by: Simmons cancer Institute & Family and Community Medicine at SIU School of Medicine, partners include the American Lung Association in Illinois, Illinois Emergency Management Agency Radon Program, Illinois Environmental Health Association, and SIUE School of Nursing.
Continuing education contact hours will be awarded for nurses, for this program. The Illinois Environmental health Association and American Lung Association have also approved continuing education as well.
Environmental Insights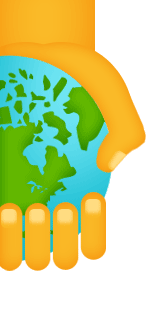 PNEAC Announces Updated Web Site to Serve Printing Industry
Since its inception in 1995, The Printers' National Environmental Assistance Center (www.pneac.org), one of the U.S. EPA Compliance Assistance Centers, has served as a valuable and comprehensive environmental resource for the printing, publishing and packaging industry. PNEAC is the leading web site for those in the printing industry who are interested in improving their environmental performance.
PNEAC has a newly redesigned and updated website. Our website redesign adds new features including compliance and technical tools and resources supporting carbon emission reduction and energy efficiency.
PNEAC provides current information on regulatory environmental issues, viable resources and topics of interest to the industry. Our newest resources include the Hazardous Waste Manifest Training and Industrial Stormwater Permit Guide.
Two new fact sheets have been added to our fully searchable database of over 130 valuable fact sheets providing valuable information on environmental issues relative to the industry. The new fact sheets are:
Determining VOC/HAP Emissions from Heatset Web Offset Lithographic Printing Operations
EPA's Greenhouse Gas Emission Reporting Rule
Direct support can be found utilizing "Ask PNEAC", for assistance in printing or compliance related questions or viewing the "Hot News" section which provides timely articles regarding environmental compliance and pollution prevention opportunities. Other key features of the site include:
Direct support can be found utilizing "Ask PNEAC", for assistance in printing or compliance related questions or viewing the "Hot News" section which provides timely articles regarding environmental compliance and pollution prevention opportunities. Other key features of the site include:
PNEAC's technical experts are available to provide assistance that is confidential and free of charge. For more information contact Deb Jacobson, Director at djacobson@istc.illinois.edu Gary Jones, Co-Director at gjones@printing.org or Wayne Pferdehirt, Co-Director at pferdehi@EPD.engr.wisc.edu.
Illinois SBDC Expanding International Trade Assistance to Small Businesses
The Illinois Small Business Development Center (SBDC) is increasing the number of International Trade Centers (ITC) in the state from 6 to 11. Increasing exports is a high priority for both Governor Pat Quinn and President Barack Obama and this initiative will certainly have a positive economic impact for Illinois companies. The goal is to double exports by 2015.
The Illinois SBDC ITCs provide free, one on one business assistance to Illinois small businesses and entrepreneurs.
Services include:
Evaluation of company's readiness to export
Access to foreign market information
Documentation assistance
Automated trade leads
Linkages with trade representatives.
Assistance is provided to companies that have had experience in international trade as well as those who are new to exporting. In calendar year 2010, the Illinois SBDC ITCs assisted their clients in securing exports of $299.1 million.
To learn more about the services provided through the Illinois SBDC International Trade Centers and to find the nearest ITC location to you, please visit: www.ilsbdc.biz
What Are You Doing to Improve Chicago Air Quality; You Could Win a Toyota Prius!
Partners for Clean Air has launched its 10th annual "Green Pays on Green Days" summertime campaign. The goal of this year's program, which runs from June 1 through August 31, is to find out what Chicago-area residents are doing to improve air quality, while motivating them to do more to reduce air pollution.
As part of the campaign, local residents are asked to complete a brief survey about the actions they are taking to improve air quality. These actions include things like using compact fluorescent light bulbs in fixtures at home, using a programmable thermostat to save energy and reduce cooling costs, and unplugging chargers when not in use. Eligible residents who take the survey will be entered into a drawing to win a 2012 Toyota Prius hybrid vehicle, donated by Your Chicagoland Toyota Dealers. Finalists for the Prius will be drawn on days when the local air quality forecast is good, or "green" on the Air Quality Index. For more information or to enter the contest, visit www.cleantheair.org.
Green Pays on Green Days targets residents in the following eight counties in Illinois: Cook, DuPage, Grundy, Kane, Kendall, Lake, McHenry and Will. The campaign will be promoted through a variety of media outlets, as well as at community events at zoos, sporting arenas, farmers' markets and other venues across the city and suburbs. For a list of upcoming Partners for Clean Air events in the eight-county metropolitan area, visit www.cleantheair.org.