Small Business Environmental Assistance Program
Illinois Dept. of Commerce
& Economic Opportunity
500 East Monroe R-5
Springfield, IL 62701
Click to Visit our Program website
Publication
The form is now fillable and can be used for notifying IEPA, IDPH, and Cook County Environmental Control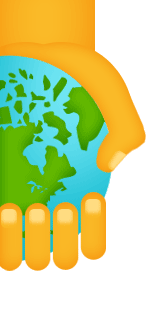 Illinois Regulatory Updates
Legislation Passes to Streamline the Air Permitting Process for Thousands of Small Businesses
House Bill 1297 passed both the Illinois House and Senate and now moves to the Governor for signature. Under the new legislation, roughly 3,300 small sources may no longer require a state air permit and the companies would instead transition to a simple registration program. The change would not only reduce permitting costs but also reduce regulatory reporting burdens as these sources would no longer be required to file an Annual Emission Report with the Illinois EPA. Companies would still be required to follow all applicable environmental rules and regulations and pay an annual registration fee of $235. In addition, companies which are required to have air permits by the United States Environmental Protection Agency or are required to obtain a permit pursuant to the Illinois Clean Air Act Permit Program or Federally Enforceable State Operating Permit program, or under regulations pursuant to Sections 111 or 112 of the Clean Air Act would continue to require a permit.
Some example industries expected to benefit from the new registration program include: grain handling operations, ready-mix concrete plants, mining and quarrying of non metallic minerals processes, bulk terminals, and dry cleaners as well as several others.
The Illinois Small Business Environmental Assistance Program will be working with the Illinois EPA to help small businesses transition to the registration program and will include updates in our future newsletters and on our website as the changes take effect at: www.ienconnect.com/enviro.
Small Business Job Creation Tax Credit Deadline to Register is June 30th
Many jobs have already been created across Illinois thanks to the Small Business Job Creation Tax Credit, including a product designer in Chicago, a solar test engineer in Niles, a recycling associate in Aurora, and a research engineer in Urbana. But, the window of opportunity to utilize the Small Business Job Creation Tax Credit is coming to a close on June 30th.
The Small Business Job Creation Tax Credit provides a $2,500 tax credit (that can be carried forward) against withholding taxes for employers. The credit was expanded earlier this year to include employers who hire a former "Put Illinois to Work" participant. Hiring of a "Put Illinois to Work" participant entitles eligible employers to one-half the tax credit ($1,250) at 6 months after the date of hire and would be entitled to the other half of the credit at 12 months.
"Small businesses, which are the backbone of our state's economy, are making decisions everyday as to whether or not to hire or have to postpone that hire. So a $2500 tax credit can be the difference," said Illinois Department of Commerce and Economic Opportunity Director Warren Ribley.
In order to qualify, employers must hire a new full-time Illinois employee between July 1, 2010 and June 30, 2011. Businesses that have hired within this time frame may apply for the credit retroactively as long as the registration is made by June 30. Eligible businesses must have had 50 or fewer full-time employees as of June 30, 2010 (employers who hire former "Put Illinois to Work" participants can be any sized). The position created must pay at least $10/ hour or the equivalent salary of $18,200 per year, based on a 35 hour work week.
Small businesses and non-profits who are creating (or have created) new jobs can visit the easy-to-use online registration system without ever having to leave the office - and in a year, will receive a tax credit for each new position created.
For more information on the Illinois Small Business Job Creation Tax Credit, call 800-252-2923 or visit us on the web at www.jobstaxcredit.illinois.gov.
Forget something? Annual Emission Reports Were Due May 1st
Any facility with an air permit is required to complete and submit an annual emission report by May 1st. If you need assistance please contact the Illinois Small Business Environmental Assistance Program at 800-252-3998.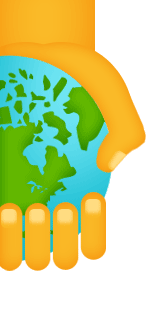 Federal Regulatory Updates
National Emission Standards for Hazardous Air Pollutants: Area Source Standards for Nine Metal Fabrication and Finishing Source Categories, 40 CFR 63 Subpart XXXXXX (6X)
The USEPA has new NESHAP regulations for metal fabrication and finishing facilities that include a July 25, 2011 deadline for initial notification AND compliance with the rule. This rule only applies to facilities at area sources (less than 10 tons/yr of a single hazardous air pollutant (HAP) or less than 25 tons/yr of total combination of HAPs) where the primary activity of the facility is in one of the following nine categories and meets the following criteria:
· Electrical and Electronic Equipment Finishing Operations, including motor and generator manufacture; and electrical machinery, equipment, and supplies not elsewhere classified (NEC); (2) Fabricated Metal Products NEC; (3) Fabricated Plate Work (Boiler Shops); (4) Fabricated Structural Metal Manufacturing; (5) Heating Equipment, except Electric; (6) Industrial Machinery and Equipment Finishing Operations, including construction machinery manufacturing; oil and gas field machinery manufacturing; and pumps and pumping equipment manufacturing); (7) Iron and Steel Forging; (8) Primary Metal Products Manufacturing; and (9) Valves and Pipe Fittings NEC
· AND -The facility uses or has emissions of the following metal HAPs(MFHAP): cadmium, chromium, lead, manganese, and nickel. This does not include processes that use materials with less than 0.1% in weight of cadmium (Cd), chromium (Cr), lead (Pb), or nickel (Ni) and less than 1.0% of manganese (Mn) as reported on the Material Safety Data Sheet for that material.
Sources that commenced construction of their facility on or after April 3, 2008 are considered to be new sources and are required to be in full compliance with the requirements of 40 CFR Part 63 subpart XXXXXX by July 23, 2008 or upon initial startup, whichever is later. Existing sources (commenced construction before April 3, 2008) have until July 25, 2011 to be in compliance.
The Illinois initial notification form can be found at: www.ienconnect.com/enviro.
U.S. EPA prepared applicability flowcharts, example Initial Notification forms, frequently asked questions and other guidance to help industries understand and comply with the rule. For these materials, visit: www.epa.gov/ttn/atw/area/arearules.html.
View the rule for more information regarding applicability at:http://www.epa.gov/ttn/atw/area/fr23jy08.pdf
New Area Source Boiler Rules

On March 21, 2011, the U.S. EPA issued the National Emission Standards for Hazardous Air pollutants (NESHAP) Subpart JJJJJJ or "6J". The rule limits emissions of hazardous air pollutants (HAP) from existing and new industrial, commercial and institutional boilers that burn coal, biomass or oil. The rule does not apply to hot water heaters, research and development boilers or boilers that burn only natural gas.
The regulation applies to facilities that are considered "area" or non-major sources of HAP. Requirements for boilers vary depending on the size of the boiler, the type of fuel used, and whether the boiler is considered new or existing. Existing boilers are those constructed or reconstructed on or before June 4, 2010. Boilers are considered new if you began construction or reconstruction after June 4, 2010.
If you have existing oil-fired or biomass-fired boilers 10 million Btu per hour or greater, the rule requires you to conduct an energy assessment. For smaller boilers, the rule requires work practices and a biennial performance tune-up. Coal-fired and large new boilers have more stringent emission standards. Compliance deadlines vary and depend on specific requirements. The compliance deadline for existing smaller boilers subject to work practices, including the tune-up, is March 21, 2012. Existing boilers subject to energy assessments or to emission and operating limits have a deadline of March 21, 2014. New boilers must achieve compliance by May 20, 2011, or upon startup. All facilities with boilers subject to these requirements need to submit an Initial Notification report to Illinois EPA by September 2011. For more information, visit http://www.epa.gov/ttn/atw/boiler/fr21mr11m.pdf
New Major Source Boiler and Incinerator Rules Delayed
EPA is delaying the effective dates for the final rules titled "National Emission Standards for Hazardous Air Pollutants for Major Sources: Industrial, Commercial, and Institutional Boilers and Process Heaters" (NESHAP) Subpart DDDDD or "5D" and "Standards of Performance for New Sources and Emission Guidelines for Existing Sources: Commercial and Industrial Solid Waste Incineration Units'' (CISWI) published in the Federal Register on March 21, 2011 (76 FR 15608 and 76 FR 15704). The delay of the effective date of the CISWI Rule applies only to those provisions issued on March 21, 2011, and not to any provisions of 40 CFR part 60, subparts CCCC and DDDD, in place prior to that date.
If you would like to submit additional comments to USEPA's proposed reconsideration of these two regulations, USEPA will consider any additional information submitted by July 15, 2011. For more information on this reconsideration, visit:http://www.epa.gov/ttn/atw/boiler/fr18my11.pdf
Revisions to Method 301
USEPA has amended Method 301, Field Validation of Pollutant Measurement Methods from Various Waste Media. Method 301 was originally promulgated in Appendix A of 40 CFR part 63 on June 3, 1991. This final revision includes the proposed amendments to Method 301 on December 22, 2004 (69 FR 76642), corrects errors, and is more flexible and easier to use.
Method 301 can be used whenever you propose to use a test method to meet a USEPA compliance requirement other than a method required under a 40 CFR part 63 rule (NESHAP). The method specifies procedures for determining and documenting the precision and bias of measured concentrations from various media (e.g., sludge, exhaust gas, wastewater) at the level of an applicable standard for a source.
There are five major technical changes to Method 301. These technical changes include the following: (1) Replacing the Practical Limit of Quantitation (PLQ) with a procedure to determine the Limit of Detection (LOD), (2) Revising the bias acceptance criteria and eliminating correction factors, (3) Revising precision acceptance criteria when using analyte spiking, 4) Allowing analyte spiking even when there is an existing test method, and (5) Establishing new procedures for ensuring sample stability. This revised method was effective as of May 18, 2011. For further details, visit: http://www.gpo.gov/fdsys/pkg/FR-2011-05-18/pdf/2011-12058.pdf.
Training & Events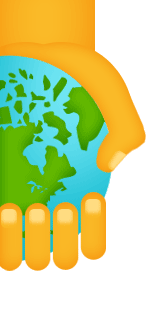 "Destination Sustainability: Greening Illinois Together,"
June 6-8, 2011 Invitation to Illinois Artists & Upcyclers
IRA, ILCSWMA and SWANA are holding their joint conference, "Destination Sustainability: Greening Illinois Together," June 6-8, 2011 in Springfield, IL. The Upcycled, Reused and Recycled Eco Market Committee cordially invites Illinois Artists and Upcyclers to submit an application to exhibit and sell their crafts and/or artwork during this annual conference. The exact time of the show will be from 10 am until 5 pm, Tuesday, June 7th, 2011. It will be held in the upper lobby of the Hilton Hotel in downtown Springfield, IL. The Illinois Recycling Association (IRA), the Illinois Counties Solid Waste Management Association (ILCSWMA) and the Illinois Chapter of the Solid Waste Agency of North America (SWANA) missions are to encourage the responsible use of resources by promoting waste reduction, reuse and recycling. This event is supported with a grant from the Illinois Department of Commerce and Economic Opportunity (DCEO). For more information about the conference or particpation in the Art Show contact David Smith at 217-785-2006 or David.E.Smith@illinois.gov.
48th Annual Illinois Small Business Week - June 26th through July 2nd
The SBA Small Business Awards Program will be held on Thursday, June 30th in Chicago at the Union League Club. This all day event will feature a Matchmaker Event and a Lender Matchmaker Event. These events will be held in the morning and afternoon, with the Small Business Awards Luncheon held at noon. Please save the date of June 30th.
Registration is now open for Small Business Week in Illinois. For additional information and to register, please click on the following link. www.illinoissmallbusinessweek.com
Mark Your Calendars: Radon in Southern Illinois: A Medical Perspective
October 14, 2011, a medical forum, Radon in Southern Illinois: A Medical Perspective will take place. This half day conference will be held at SIUE - Morris University Center,2nd floor Conference Room, Edwardsville, IL. The keynote speaker is Richard Guimond, a registered Professional Engineer in the district of Columbia. Rich Guimond served as Assistant Surgeon General (Rear Admiral Lower Half) while concurrently serving as the EPA Director in the Office of Radiation Programs.
Sponsored by: Simmons cancer Institute & Family and Community Medicine at SIU School of Medicine, partners include the American Lung Association in Illinois, Illinois Emergency Management Agency Radon Program, Illinois Environmental Health Association, and SIUE School of Nursing. Continuing education contact hours will be awarded for nurses for this program. For more information, contact the Illinois Emergency Management Agency at: 800-325-1245.
Environmental Insights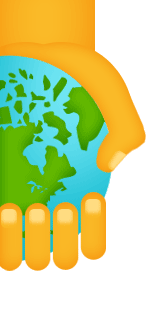 What Are You Doing to Improve Chicago Air Quality; You Could Win a Toyota Prius!
Partners for Clean Air has launched its 10th annual "Green Pays on Green Days" summertime campaign. The goal of this year's program, which runs from June 1 through August 31, is to find out what Chicago-area residents are doing to improve air quality, while motivating them to do more to reduce air pollution.
As part of the campaign, local residents are asked to complete a brief survey about the actions they are taking to improve air quality. These actions include things like using compact fluorescent light bulbs in fixtures at home, using a programmable thermostat to save energy and reduce cooling costs, and unplugging chargers when not in use. Eligible residents who take the survey will be entered into a drawing to win a 2012 Toyota Prius hybrid vehicle, donated by Your Chicagoland Toyota Dealers. Finalists for the Prius will be drawn on days when the local air quality forecast is good, or "green" on the Air Quality Index. For more information or to enter the contest, visit www.cleantheair.org.
Green Pays on Green Days targets residents in the following eight counties in Illinois: Cook, DuPage, Grundy, Kane, Kendall, Lake, McHenry and Will. The campaign will be promoted through a variety of media outlets, as well as at community events at zoos, sporting arenas, farmers' markets and other venues across the city and suburbs. For a list of upcoming Partners for Clean Air events in the eight-county metropolitan area, visit www.cleantheair.org.