Please Note Our New Address
:
IL SBEAP
IL Dept. of Commerce & Economic Opportunity
500 East Monroe R-5
Springfield, IL 62701
Click to Visit our Program website
Autobody Shop Training Opportunities!

Autobody shops have until early January to come into compliance with the federal regulations on painting. The Small Business Environmental Assistance Program is working to help shops meet the compliance requirements by offering some of the mandatory training to autobody shops. The next workshop on the environmental requirements of the rule will be offered in Olney on October 26th.
For more information on this and future training dates please contact Erin Conley at 217/785-4557.
Click here
to receive information on future training sessions.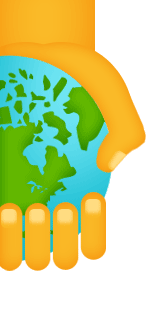 Illinois Regulatory Updates

Illinois EPA Seeks Auto Body Industry Comments on Proposed Rule Changes for Allowable Spray Gun Technologies in the Nonattainment Areas



The Illinois Environmental Protection Agency is considering proposing a change to the state Organic Material Emission Standards for Motor Vehicle Refinishing under Subpart HH of 35 Illinois Administrative Code

218.780-218.792

and

219.780-219.792

. The state rule change would impact only auto refinishing operations located in the Chicago area counties of Cook, DuPage, Kane, Lake, McHenry and Will and townships of Aux Sable and Goose Lake in Grundy County and Oswego in Kendall County and Madison, Monroe and St. Clair Counties in the Metro-East St. Louis area.

The Agency is considering making changes to the equipment specifications to allow auto body shops in the nonattainment areas to use

USEPA approved high volume low pressure (HVLP) equivalent spray gun technologies

in addition to the electrostatic or high volume low pressure (HVLP) spray gun equipment currently required under Illinois' rule. The rule change is being considered to allow for advances in spray gun technologies while still ensuring emissions are being limited through equipment options.

Comments regarding the proposed rule change and the inclusion of these technologies may be directed to:

VOMcomments@illinois.gov

Are You Ready? IL SBEAP Offering Training to Meet New Federal Requirements for Autobody Shops

The United States Environmental Protection Agency finalized rules for existing and new auto body repair facilities:

40 CFR Part 63 National Emission Standards for Hazardous Air Pollutants: Paint Stripping and Miscellaneous Surface Coating Operations.

This rule impacts all auto body shops in Illinois. All staff who spray apply coatings must have training regarding the new environmental regulations by January 10, 2011.

The Illinois Small Business Environmental Assistance Program is working to provide training opportunities on the regulatory portion of the requirements throughout the state. The next scheduled training will be held in cooperation with the IL Small Business Development Center at:

Illinois Eastern Community College/Olney Central College, Olney, IL October 26th from 6:00 to 8:30 Participants can register for this workshop by calling Laurie Perry at 618-395-3011 or by email at: perryl@iecc.edu

Along with other facility requirements, all auto body shop employees who spray apply coatings must have training regarding the environmental requirements as well as hands on training regarding the proper use and maintenance of the spray equipment.

Additional workshops will be held this fall; locations currently being considered include Springfield, Mattoon, Galesburg, Edwardsville, and Naperville.

For more information regarding the regulations and other training opportunities contact the Illinois Small Business Environmental Assistance Helpline at 800/252-3998.

Small Business Job Creation Tax Credit Available

Earlier this year, Governor Pat Quinn proposed and the Illinois General Assembly unanimously passed the Small Business Job Creation Tax Credit, a program which provides a $2,500 tax credit to small businesses (50 or fewer employees) for each new job created in Illinois between July 1, 2010 and June 30, 2011.

The credit specifies that the job created must be a full time position, with pay of no less than $25,025 annually and the position must be sustained for one year (not necessarily held by the same individual). It is easy to register and get a password for your secure account at

JobsTaxCredit.illinois.gov

. One year after the position has been created, a business will receive an email asking for confirmation or editing of job information. After that, you will be able to print a $2500 tax certificate that is recognized by the Department of Revenue.

With 95% of Illinois businesses having fewer than 50 employees, this tax credit encourages small business owners to hire today, instead of next year, to get their business and the economy growing again. DCEO Director Warren Ribley says, "We must continue doing everything we can to build our economy, and this is an innovative way to put thousands of people to work across Illinois while helping businesses boost their bottom line."

This innovative credit has already been utilized all over the State of Illinois to put Illinoisans back to work. "The state's small business tax credit has enabled us to hire a full-time systems engineer, strengthen our team and position ourselves for additional work," according to Matt Machala, vice president of IT360, Inc. The Peoria-based firm has already utilized the Small Business Job Creation Tax Credit to create one position and may use it again to add another. "Every bit helps in this difficult economic time, and we certainly appreciate how the state's small business tax credit will help our small business grow," Machala said.

From a well constructed web site to the hassle free registration, the Small Business Job Creation Tax Credit is another innovative tool that the State of Illinois is using to spur economic growth.

For eligibility requirements or to register a new position, for the Illinois Small Business Job Creation Tax Credit visit : JobsTaxCredit.illinois.gov.

Illinois Initiative Launched to Combat Illegal Dumps

The Illinois Environmental Protection Agency (Illinois EPA), the Office of the Illinois Attorney General (OIAG), the Illinois Departments of Public Health (IDPH), Natural Resources (IDNR) and Commerce and Economic Opportunity (DCEO), as well as county, township and municipal enforcement authorities and elected officials are linking strategies to fight the unsightly blights posed by illegal dumps on our communities. These sites may present a threat to public health or the environment as well as a potentially negative impact on area property values. The idea is to stop each small dumping event from becoming a larger, potential threat to public health and the environment and a costly mess that must be cleaned up with taxpayer's money.

Illegal dump sites often pose physical, chemical and biological hazards. Rainwater collecting in discarded items provides a place for mosquitoes to breed. Mosquito species recently analyzed from the large illegal dump site in Markham were found to be the species that are capable of carrying West Nile Virus and a type of encephalitis.

To support this initiative, the Illinois EPA has developed a fact sheet,

"Prevention of Illegal Dumping in Illinois,"

with additional links to resources regarding dumping and informs citizens about how to actively stop illegal dumping at the local level.

For more information regarding the initiative visit:

www.epa.state.il.us

Illinois EPA Pollution Prevention (P2) & Energy Efficiency (E2) Intern Program Applications Due October 25th
for Summer Host Companies/Organizations

The Illinois EPA will be placing another 15 to 20 students at host companies for the summer of 2011. The students will be trained in P2, E2, and sustainability during the week of May 23, 2011 and will assist the host organization/company in implementing a pollution prevention or energy efficiency project for the remainder of the 12-week internship. Given funding limitations, we are encouraging facilities to split costs with the Agency. Host organization applications are accepted year-round, however IEPA asks that both the application and project descriptions be submitted by Monday, October 25, 2010 for the summer 2011 intern opportunity.

Past participants have found the program very useful and thirteen students that participated in 2010 were able to recommend improvements with cumulative savings in excess of $600,000 once implemented.

For additional information, visit the website at

www.epa.state.il.us\p2\internships

or contact Richard Reese, CEM, CEA at (217)557-8671

or e-mail:

Richard.reese@illinois.gov

Retailers and Wholesalers of Consumer Products, Don't Sell It Unless You Know It Meets the Limits!!



The Illinois Consumer and Commercial Products rule limiting the content of volatile organic materials (VOMs) in consumer and commercial products became effective in July of 2009. The rule regulates any person who sells, supplies, offers for sale, or manufactures consumer products on or after July 1, 2009, for use in Illinois. Consumer products are products used by the consumer and some examples include detergents, cleaning products, polishes, hair products, cosmetics, personal care products (e.g., deodorants), home lawn and garden products, disinfectants, sanitizers, aerosol paints, automotive specialty products (e.g., brake cleaners, degreasers, etc.), floor finishes, auto waxes, upholstery cleaners and charcoal. Existing stock manufactured before July 1, 2009 can exceed the mandated limits in the rule and be offered for sale until exhausted. Products manufactured after to July 1, 2009 can be identified by the product date code.

The rule identifies specific limitations on the percentage of VOM for each consumer product category. The seller must ensure the products they offer for sale in Illinois are at or below the VOM content limits allowable under the rule. "Volatile organic material" (also "VOM") or "volatile organic compound" (also "VOC") means any compound of carbon, excluding carbon monoxide, carbon dioxide, carbonic acid, metallic carbides or carbonates, and ammonium carbonate, that participates in atmospheric photochemical reactions. For more on the definition of VOM see 35 Ill. Adm. Code 211.7150 "Definitions and General Provisions" http://www.ipcb.state.il.us/SLR/IPCBandIEPAEnvironmentalRegulations-Title35.asp
It is also important to note that some products registered under the Federal Insecticide, Fungicide, and Rodenticide Act (FIFRA, 7 USC 136 through 136y) had until July 1, 2010, to comply with these standards. In addition, there are special requirements for diluted products, and other specific products like charcoal lighter materials, aerosol adhesives, contact adhesives, adhesive removers, electronic cleaners, electrical cleaners, and products that contain methylene chloride and perchloroethylene.

Retailers and wholesalers of consumer products should ensure the manufacturers of the products can provide documentation that their products meet Illinois' VOM limitations. Illinois EPA inspectors will be visiting local retailers to ensure compliance with the rule.

A copy of the Illinois Consumer and Commercial Products Rule can be found at :http://www.ipcb.state.il.us/documents/dsweb/Get/Document-65419/

Illinois EPA to Fund Projects to Prevent Pollution from Stormwater Runoff


Illinois Environmental Protection Agency Director Doug Scott announced that Requests for Proposals are now being accepted for projects to reduce stormwater runoff and discharges into Illinois waterways under the state's new Green Infrastructure Grant Program for stormwater management.

Under the new Illinois Green Infrastructure Grant program, Illinois EPA will accept proposals from Combined Sewer Overflow (CSO) and MS4 areas in three program categories. The first is for CSO rehabilitation projects, with a maximum grant of $3 million or 85 percent of the eligible project costs, whichever is lower. The agency anticipates awarding 1 to 10 of these grants per year. The second category is stormwater retention, with a maximum grant of $750,000 or 75 percent of the eligible project costs, whichever is lower. The agency anticipates awarding 2 to 18 of these grants per year. The third category is green infrastructure small projects, with a maximum grant of $75,000 or 75 percent of total cost, whichever is lower. The agency anticipates awarding 2 to 13 of these grants per year. More information is available on the IEPA web site (

www.epa.state.il.us

).

The deadline for applications is Dec. 15

.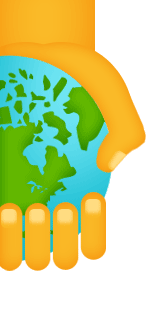 Federal Regulatory Updates
December Compliance Date Approaching for Asphalt Processing and Roofing Manufacturing Plants!!!

If you own or operate an asphalt processing operation and/or asphalt roofing manufacturing operation that is an area source of hazardous air pollutant (HAP) emissions, (emits less than 10 tons/year for a single HAP and less than 25 tons/year combination of HAPs), you must be in compliance with National Emission Standard for Hazardous Air Pollutants (NESHAP) for area sources,
40 CFR 63 Subpart AAAAAAA
Asphalt Processing and Asphalt Roofing Manufacturing by December 2, 2010. This regulation does not apply to hot mix asphalt plant operations that are used in the paving of roads or hardstand, or operations where asphalt may be used in the fabrication of a built-up roof.
Asphalt processing operation means any operation engaged in the preparation of asphalt flux at stand-alone asphalt processing facilities, petroleum refineries, and asphalt roofing facilities. Asphalt roofing manufacturing operation means the collection of equipment used to manufacture asphalt roofing products through a series of sequential process steps. For example, an asphalt roofing manufacturing line that uses organic substrate (e.g., felt) typically would consist of a saturator (and wet looper), coating mixer, and coater (although the saturator could be bypassed if the line manufacturers multiple types of products). An asphalt roofing manufacturing line that uses inorganic (fiberglass mat) substrate typically would consist of a coating mixer and coater.
Facilities must submit a Notification of Compliance Status, including any compliance test results, if required, before the close of business on the 60th calendar day following the completion of the compliance test.
Existing Gas-Fired Stationary Reciprocating Internal Combustion Engines (RICE) Now Subject to National Emissions Standards for Hazardous Air Pollutants
On August 10, 2010, the USEPA issued a final rule that will reduce emissions of toxic air pollutants from existing gas-fired stationary reciprocating internal combustion engines (RICE) also known as spark ignition (SI) engines. Industrial facilities such as power plants, chemical and manufacturing plants, and the oil and gas industry use these types of engines. They also are used in emergencies to produce electricity to pump water for flood and fire control.
This final rule applies to stationary SI engines that meet specific siting, age and size criteria. It will control emissions from SI engines both at area and major sources of air toxics emissions. The following engines would be affected: existing stationary spark ignition reciprocating internal combustion engines that either are located at area sources of hazardous air pollutant (HAP) emissions or that have a site rating of less than or equal to 500 brake horsepower and are located at major sources of HAP emissions. This final rule, however, is not applicable to existing stationary emergency engines at area sources that are located at residential, commercial, or institutional facilities.
Operators of existing stationary SI engines will be required to install emissions control equipment that would limit air toxics emissions, as well as perform work or management practices for the engines that are not required to meet numeric emission limits, and perform emissions tests to demonstrate engine performance and compliance with rule requirements for engines that are subject to numeric emission limitations. Owners and operators are required to keep records that show that the work or management practices that are required are being met.
If you have an existing stationary SI RICE located at an area source of HAP emissions, or that have a site rating of less than or equal to 500 brake HP located at a major source of HAP emissions, you must file an Initial Notification, Notification of Performance Test, and Notification of Compliance for each stationary RICE. You must be in compliance with applicable emission limitations and operating limitations no later than October 19, 2013.
The final rule is posted at:
http://www.epa.gov/ttn/atw/rice/fr20au10.pdf
Finalized Amendments to National Emission Standards for Hazardous Air Pollutants (NESHAP) from the Portland Cement Manufacturing Industry and to the New Source Performance Standards (NSPS) for Portland Cement Plants

Portland cement manufacturing is an energy-intensive process that grinds and heats a mixture of raw materials such as limestone, clay, sand and iron ore in a rotary kiln. The rules apply both to large and small kilns that emit toxic air pollutants which are known or suspected to cause cancer or other serious health effects. Portland cement manufacturing is the third-largest source of mercury air emissions in the U.S.
Effective November 8, 2010, the USEPA has amended the NESHAP to add or revise emission limits for mercury, total hydrocarbons, and particulate matter from both new and existing kilns located at major or area sources, and for hydrochloric acid from new and existing kilns located at major sources. The deadline for existing kilns to be in compliance with the new NESHAP is September 9, 2013. Kilns built after May 6, 2009 (new kilns) must comply at startup or by November 8, 2010, whichever is later.
The New Source Performance Standards (NSPS) are being modified to add or revise emission limits for particulate matter, opacity, nitrogen oxides (NOx), and sulfur dioxide (SO2) for facilities that commence construction, modification, or reconstruction after June 16, 2008. The EPA is requiring continuous emissions monitoring for mercury, total hydrocarbons, particulate matter, and, in some cases, hydrochloric acid. Kilns must comply with the new NSPS by November 8, 2010 or at startup, whichever is later.
The proposed rule can be found in the Federal Register September 9, 2010 or click here:
http://www.epa.gov/ttn/atw/pcem/fr09se10.pdf
EPA Will Propose Rule to Reduce Mercury from Dental Offices
The U.S. Environmental Protection Agency (EPA) announced it intends to propose a rule to reduce mercury waste from dental offices. Dental amalgams, or fillings containing mercury, account for 3.7 tons of mercury discharged from dental offices each year. The mercury waste results when old mercury fillings are replaced with new ones. The mercury in dental fillings is flushed into chair-side drains and enters the wastewater systems, making its way into the environment through discharges to rivers and lakes, incineration or land application of sewage sludge. Mercury released through amalgam discharges can be easily managed and prevented.
EPA expects to propose a rule next year and finalize it in 2012. Dental offices will be able to use existing technology to meet the proposed requirements. Amalgam separators can separate out 95 percent of the mercury normally discharged to the local waste treatment plant. The separator captures the mercury, which is then recycled and reused.
Until the rule is final, EPA encourages dental offices to voluntarily install amalgam separators. Twelve states and several municipalities already require the installation of amalgam separators in dental offices.
Approximately 50 percent of mercury entering local waste treatment plants comes from dental amalgam waste. Once deposited, certain microorganisms can change elemental mercury into methylmercury, a highly toxic form that builds up in fish, shellfish and animals that eat fish.
Fish and shellfish are the main sources of methylmercury exposure to humans. Methylmercury can damage children's developing brains and nervous systems even before they are born.
More information on mercury from dental offices:
water.epa.gov/scitech/wastetech/guide/dental/index.cfm
More information on mercury and the environment:
www.epa.gov/mercury/index.html
Environmental Insights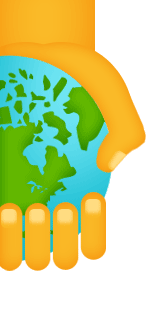 Sustainability, Innovation & Energy Conservation Symposium
The University of Illinois Sustainable Technology Center (ISTC) will be hosting the Sustainability, Innovation & Energy Conservation Symposium being held in conjunction with the Illinois Governor's Sustainability Awards on Thursday, October 28, 2010 in Champaign. An excellent panel of speakers lined up and this will be a great networking opportunity as well.
Steve Youngblut Named Manager of Field Operations for IEPA Bureau of Air
Steve Youngblut was officially named Field Operations Manager for the Bureau of Air effective October 1st. Steve has been with the Illinois EPA for the last 32 years in the Bureau of Air FOS working out of the Springfield Regional Office and Headquarters. He began working as a field inspector performing air pollution inspections and asbestos inspections in central Illinois and occasionally in northern and southern Illinois. Later, he supervised a staff of inspectors and in 2007 became the Acting Regional Manager for the Peoria Region. He has served as the acting FOS Manager since 2009.