Wednesday, March 16, 2011
-
Donor Appreciation Luncheon
Tampa Bay History Center, Tampa
Tuesday, April 19, 2011 - Agency Appreciation Luncheon
Maestro's Restaurant, Straz Center, Tampa
A la Carte Event Pavilion, Tampa
Hearty congratulations to George Baxter, President Emeritus of the Community Foundation of Tampa Bay, on the occasion of his induction into the Tampa Bay Business Hall of Fame!
George served as President of the Community Foundation from its inception in 1990 until his retirement in 2004. His fourteen years of dedicated service brought philanthropy into the spotlight with an organization that continues his efforts of giving back for the benefit of the entire region. Starting with nothing, George, with his wife Debbie at his side, created the opportunity for others to change lives and build a community we can all be proud to call home.
George, we salute you - for your vision, your commitment, your generosity of spirit, and this well-deserved honor.
Share
for
Good
Experience the economics of sharing
Nonprofits in the Tampa Bay area are encouraged to join our ShareforGood website (http://shareforgood.wikispaces.com) for FREE and start sharing resources. Individuals may also contribute resources.
On Wednesday, February 9, the Community Foundation of Greater St. Petersburg, a division of the Community Foundation of Tampa Bay, hosted a ShareforGood workshop with over 60 nonprofit professionals from all over Pinellas County. Many great ideas were shared there and will be posted to the wikispace over the coming weeks. Remember, this program only works if members participate. So encourage the nonprofits you know to join today!
For more information, visit us online at http://shareforgood.wikispaces.com or email Kara Dwyer at kdwyer@cftampabay.org.
You can also follow ShareforGood on: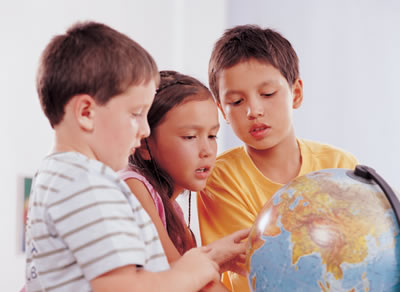 "Waiting for Superman"
Raising Community Awareness
As part of our current focus on at-risk youth, we recently convened a group of approximately 60 donors and friends of the Foundation for a private showing of "Waiting for Superman." This award winning documentary has been hailed by 60 Minutes and Oprah in addition to newspapers and magazines for its portrayal of the state of public school systems in this country.
The documentary is one producer's thought-provoking depiction of today's failing system and is apropos to current efforts in Hillsborough County to bring about meaningful change. Peter Travers of Rolling Stone magazine calls the movie 'An electrifying call to action.'
After the showing, representatives from the Hillsborough County School District, Bill and Melinda Gates Foundation, Hillsborough Classroom Teachers Association, and Hillsborough Education Foundation participated in a panel discussion and shared their thoughts about the film and education in our community. A high level of interest and concern was apparent as audience members engaged individual panelists in discussions at the conclusion of the program.
For more information about the movie, go to: