UPCOMING EVENTS
A La Carte Event Pavilion, Tampa
A La Carte Event Pavilion, Tampa

Wednesday, March 16, 2011
-
Donor Appreciation Luncheon

Tampa Bay History Center, Tampa
Tuesday, April 19, 2011 - Agency Appreciation Luncheon

Maestro's Restaurant, Straz Center, Tampa
Supporting Your Charitable Wishes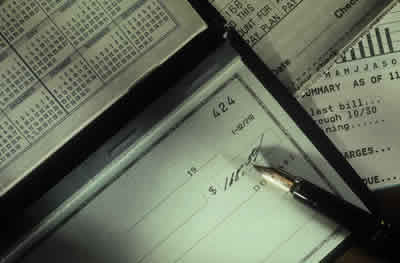 Do you want to give to an area of interest like youth and families, arts and culture, or education, but aren't sure which organization to support?

Recently the Foundation has granted out over $237,000 for post secondary scholarships through established Field of Interest funds. In addition, $15,000 was recently granted to the Our Lady of Guadalupe Food Pantry to purchase food for the needy, and $6,500 was granted to the Kids Against Hunger to provide dehydrated food to food pantries. These grants are representative of those made from the Health and Human Services category.

You can set up a Field of Interest fund with the Community Foundation and specify a broad area of interest for grants, and the Foundation's Board and Grants Committee will select the most appropriate charitable organization or project to fund based on your wishes and our knowledge of community needs.


For more information about how you can set up your Field of Interest fund, visit us online at www.cftampabay.org
or call Ann Berg at 813.282.1975 x104.
There's Joy in Helping Others
Enjoy tax savings.
Remember that gifts made now can generate income tax deductions that could help reduce your tax bill for 2010. Gifts of cash, securities, and real estate can be accepted. Gifts of appreciated stock, including closely held stock, can often provide important tax advantages.
Tips for Joyful Year End Giving
Ways to give:

Add to your existing fund.
Establish a new fund. Visit our website to read about the variety of fund types available to you.
Establish a scholarship. Donors often establish scholarships to acknowledge the lives of people they admire and care about.

Gifts that provide income for you or others. A charitable gift annuity provides the donor with an income for life, an immediate income tax deduction, and the opportunity to leave a legacy to the causes that matter most to them.
For more information, visit us online at www.cftampabay.org or call Beverley McLain at 813.282.1975 x103.
Women's Issues in Estate Planning Luncheon
Through our ongoing collaboration with WEDU, and thanks to a sponsorship from The Bank of Tampa, we were able to present our first luncheon focusing on estate planning for women. Speaker Stephanie "Stevie" Casteel, of Abrams, Davis, Wallace, Mason & Long LLC, spoke to our guests about the importance of having a will and the variety of issues that surround the way estates (large and small) are handled when a death in the family occurs. The popularity of the luncheon has prompted us to explore the possibility of holding a series of these luncheons in the near future. If interested, or if you have a women's topic you would like to recommend, contact Beverley McLain at 813.282.1975 x103.

Time: Doors open at 11:30 a.m.,
Luncheon and Program at Noon
Location: A La Carte Event Pavilion, 4050 Dana Shores Drive, Tampa, FL 33634,
813.831.5390

Description: Luncheon with awards for Philanthropist of the Year, Philanthropic Corporation of the Year, Philanthropic Small Business of the Year, Spirit of Philanthropy, Gayle Sierens Volunteer of the Year in Philanthropy, Philanthropic Service Organization of the Year, Youth in Philanthropy, and the Lloyd Horton Lifetime Achievement Award. Emcee, Keith Cate, Anchor, WFLA-TV News Channel 8.
Nora J. Gunn, CFRE, 813.872.0979, nora.gunn@baycare.org;
Leana Lopez, 813.974.1894. llopez@admin.usf.edu
Date: Thursday, January 13, 2011
Time: 11 a.m. - 1:30 p.m.
Location: A La Carte Event Pavillion, 4050 Dana Shores Drive, Tampa, FL 33634 - 813.831.5390

Now more than any other time in recent history, local nonprofit organizations need support from the community they serve. For the sixth consecutive year, WEDU, west central Florida's leading PBS station and public media company, is accepting applications that highlight the best work from the area 501(c)(3) organizations. These organizations will be celebrated at the January 13, 2011 WEDU Be More Awards™
ceremony and luncheon, a multi award-winning and nationally-recognized event lauded by the local media as the "Nonprofit version of the Academy Awards."

MORE INFO:
Applications for recognition accepted through November 12, 2010.


Visit wedu.org/bemore to download the application
or call 800.354.9338 for more information.
The Community Foundation of Tampa Bay, Inc. meets all requirements specified by the Florida Solicitation of Contributions Act. A copy of our official registration and financial information may be obtained from the Division of Consumer Services by calling 800.435.7352 within the state. Registration does not imply endorsement, approval, or recommendation by the state. One hundred percent (100%) of each contribution is received by the Community Foundation. Department of Agriculture & Consumer Services number SC-00793.
Did you know?

Public school teachers can post classroom project funding requests on DonorsChoose.org.
Find out more by visiting
New Funds

June - November, 2010

Field of Interest Funds
Vasant H. Surti Scholarship Fund
Scholarships for engineering students at Hillsborough Community College or St. Petersburg College.
Agency Funds
Boley Foundation, Inc.
CAI Endowment
Temporary Donor Advised
Glorioso Family Fund
Unrestricted Donor Advised
Azzarelli Price Fund

Holland Family Fund -
(Greater St. Petersburg Division)
Designated Fund


Tony J. Curcio Fund