Buses o'plenty!
It might be a little early to think about the kiddies heading back to school - but here at Pacific Gateway, we'd like to remind you that we can help secure coverage for all sorts of bus risks.
Church buses, musician/athlete buses, even vehicles with a bus body type that have been converted into mobile concession stands or mobile office/health units are acceptable. We take care of all applicable filings!
For school buses; we can offer coverage for those owned & operated by a political subdivision, school district, private or parochial school and/or independent contractors!
Call us toll free at (800) 354-4844 and let us help place any livery / bus risks that cross your desk!
Specialty Training Schools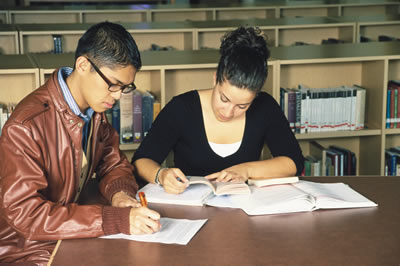 Have a specialty school account that you're not sure where to place? Well, PGIA has an A++ market specifically for these types of risks. We can offer General Liability and Property on a variety of different classes. Here's some examples -
*Drama schools
*Language instruction
*Dance instruction
*In-home tutors and/or tutoring centers
*Beautician schools
*Music instruction
Not only can we package this together, many classes also include Professional Liability for no additional premium. We are also able to include abuse and molestation coverage on many classes. Have questions? Contact an underwriter today at 800.354.4844 for more information!
Meet the Team
Ginny McCone - Accounting
Ginny was born in Pasadena, CA and grew up in Tujunga, CA. Her parents, Joseph and Lorraine Newman, raised three children. Ginny has two brothers - Patrick and Eric - and a half brother, Michael. As a child she enjoyed summer camp at the YMCA, swimming, ballet & tap class, reading and board games.
After completing high school, Ginny obtained a Medical Office Management diploma from Bryman School for Medical Associated Trades. She then furthered her education by attending Pasadena City College and Adult Ed, taking Bookkeeping/Accounting Classes. In November of 2001, Ginny began working for PGIA in the Accounting Department.
Ginny enjoys spending time with her husband, Troy, and their daughter, Charleigh Jo. They all enjoy time with their black lab, Candy. In her spare time, Ginny enjoys bowling and being outside with nature. Troy is a Field Supervisor for Ronsin Litigation Support Services and Charleigh Jo will be an 8th grader when school starts this fall. Of her time here at PGIA, Ginny says "I like it very much. I have been at PGIA for 9 years and have been besting my personal best every year. To me that is something very special."