Pacific Gateway Insurance Agency Newsletter
A BERKSHIRE HATHAWAY COMPANY

Want to earn an extra 1% of commission?
Click Here

Join Our List

Greetings!

Fall is right around the corner, the leaves will be a-changing and the holidays will be soon to follow. Perhaps its time to shift into a new season of how you think about Pacific Gateway.

Overwhelmed and overworked by having to send your risk across your markets? STOP!

We at Pacific Gateway have a variety of products to address the majority of your commercial insurance needs. Not only can we write the Auto or Garage liability through National Indemnity, but we've teamed up with a few sister carriers to address the other portions of your exposure!
PGIA - STRICTLY FOR YOUR NON-STANDARD AUTO ? - NO, THAT ISN'T SO!

NATIONAL INDEMNITY CAN WRITE OVER 100 CLASSIFICATIONS!

Many know Pacific Gateway as the place to go to go for their "non-standard" auto risks - but we have more to offer than that!

We are also very competitive on some of the more "standard" auto exposures. Those classifications include, but are not limited to the following:

Child Care center autos
Church busus
Senior citizen center autos
Residential care facilities autos
Wholesaler / manufacturers
Bookmobile/Bloodmobile
Athlete/Entertainer buses
Stretched limousines / Vintage limousines
Mobile mechanics (ask us about the Garage Liability!)
Farmers & farm labor autos
Salvage haulers
Cement mixers
Logging trucks

By the way - Did you know we are able to offer liability limits up to $ 5 million?

We have excess auto markets available through both General Star & National Indemnity.

Please call us toll free at (800) 354-4844 for a quick phone indication on any of the above classes - if for some reason we can't provide bindable terms, we'll at least get you a ballpark.

Additionally, we can offer GL, Property & Workers Comp coverage for many of the above listed classes as well. See below for more details!

www.pgiainsurance.com
LOOKING FOR GENERAL LIABILITY ALONGSIDE THE AUTO COVERAGE?

BETWEEN NATIONAL INDEMNITY, USLI & GENERAL STAR WE HAVE WHAT YOU NEED !

USLI- BOPs, GL, Property, Professional Liability, etc.

Are we looking at the autos on a Child Care, Church or Trucking risk for you? Let us round out these accounts with USLI. Here are some highlights:

Child Care:

~ Commercial or Residential operations, Montessori Schools, drop in centers and much more

~ Professional Liability included at no additional charge

~ One of the broadest Molestation and Abuse forms in the industry

Churches:

~ Specializes in covering small community churches, startups, storefront, or inner city operations for all denominations.

~ Includes Pastoral Professional Coverage up to $1 million limits

~ Directors & Officers/EPLI can be added as part of the package

-

Separate Limits of Liability & Unlimited Defense Costs outside the limit

Truckers:

~ General Liability* available for risks up to 20 power units

~ Property for limits up to:

-

$3,000,000 in protection class 1-8

- $1,000,000 in protection class 9-10

~ Includes Waiver of Transfer of Rights of Recovery for a $100 charge and Blanket Additional Insured Charge for a flat rate of $100

~ Competitive GL minimum premiums of $500 for most of the state of CA ($650 for some more metro LA, SF areas)

**We also have GL available through NICO & General Star - let us find the one most competitive for you!**

Contact a PGIA underwriter today for more details on any of these classes and more!
HAD YOU HEARD?? - WE NOW HAVE A WORKERS COMP MARKET!

WE'VE TEAMED UP WITH BERKSHIRE HATHAWAY HOMESTATE COMPANIES...

TO PROVIDE WORKERS COMP (THROUGH OAK RIVER OR CYPRESS)

Are we looking at the trucks, vans or buses on a risk for you? Let us help you with the Work Comp coverage as well. Here are a few HOT classes:

Class/Class Code

Other Available Lines Commercial Child Daycare Centers / 9059

Auto, USLI products (see above)

Property - General Star

Churches / 9015

Auto (buses, vans, etc) & USLI Program (see above)

Property & GL - General Star

Truckers / 7219

Auto (all), & NICO GL

(must be 10 units or more)

GL & Property - USLI (see above) / Property - Gen Star

Residential Care Facilities-Child / 8823

Auto / USLI products (see above) / Property - Gen Star

Residential Care Facilities-Elderly / 9070

Auto-Non-Emergency or Emergency Medical Transport

(with or without lifts/ramps)

Property - General Star

Residential Care Facilities-

Developmentally Disabled / 9085 Auto (with or without lifts/ramps)/ Property- Gen Star

As you can see from the above- there are a number of classes where we can offer more than just the auto coverage.

Ask us for more details!
THE POWER IS IN YOUR HANDS!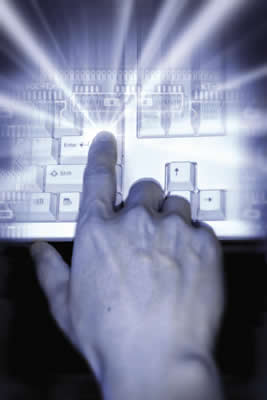 Most of the classes listed (with the exception of Worker's Comp) above are available for online quoting, but please don't hesitate to call us if you can't find the appropriate classification!
Besides, who has the time to shop around for each line? Use our expertise and A++ Berkshire Hathaway markets to find a home for all your needs!
PGIA - ONE STOP SHOPPING!
Sincerely,
Corissa Dill, Kristi Mulford & Tasha Gonzales
Marketing Team
Pacific Gateway Insurance
800-354-4844 x 8118, x 8130, x 8131