Climate Information Survey
Contact Us
Visit our website www.floridaclimateinstitute.org
Need an answer to your question about climate?
Ask our Florida's team of experts:
Research spotline: Farmers incorporating climate information into decisions
By Clyde Fraisse, FCI Member and UF Department of Agricultural and Biological Engineering - IFAS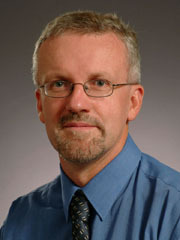 Farmers are always well aware of weather for carrying on daily activities and look
at
short-term weather forecast for planning activities in the next day or
couple of days. However, when they talk about climate it is normally to explain past seasons and current trends. Farmers very seldom look at seasonal forecasts for strategizing the upcoming cropping season. As a climate extension specialist at the University of Florida
Agricultural & Biological Engineering Department
and member of the Southeast Climate Consortium (
SECC
) my mission is to increase the climate literacy of agricultural stakeholders in the region and coordinate the development and operation of AgroClimate
. AgroClimate includes climate information and forecast together with decision support tools that are revolutionizing the way farmers in the Southeast look at climate information and forecast. The FCI represents a new opportunity for collaborating with different disciplines and enhance our ability to serve the agricultural industry in Florida and across the region.
FCI Events
Feb 15, 2012 │FCI Brown Bag Seminar 12:30 pm - 1:30 pm
Dr. Bill Hu - Professor of Hydrology, FSU Department of Earth, Ocean and Atmospheric Science
Title: Simulating groundwater flow and solute transport in karst aquifers with conduits
Location: FSU-COAPS, room 220
Feb 29-March 1, 2012 │FCI Joins 2012 Climate Leadership Conference as a Supporting Organization
The Association of Climate Change Officers in partnership with the Environmental Protection Agency will hold the first annual Climate Leadership Conference February 29-March 1 in Fort Lauderdale, FL. The conference will bring together leaders from business, government and academic institutions, and the non-profit community interested in exchanging ideas and information on how to address climate change while simultaneously running their operations more competitively and sustainably. FCI Members receive a 20% discount on registration. More information here.
FCI News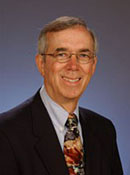 FCI Director elected to National Academy of Engineering
The National Academy of Engineering (NAE) has elected 66 new members and 10 foreign associates, announced NAE President Charles M. Vest on Thursday, February 9, 2012. This brings the total U.S. membership to 2,254 and the number of foreign associates to 206.
Election to the NAE is among the highest professional distinctions accorded to an engineer. Academy membership honors those who have made outstanding contributions to "engineering research, practice, or education, including, where appropriate, significant contributions to the engineering literature," and to the "pioneering of new and developing fields of technology, making major advancements in traditional fields of engineering, or developing/implementing innovative approaches to engineering education."
James W. Jones, FCI Director, was elected to the NAE for his contributions to understanding climate change, environmental impacts, and sustainable agricultural systems.
Jon

Malay, President of the American Meteorological Society, and Allan Clarke

.

FCI Member awarded Gold Medal
The American Meteorological Society has awarded Professor Allan J. Clarke, Department of Earth, Ocean and Atmospheric Science, Florida State University, the 2012 Sverdrup Gold Medal Award for fundamental contributions to the dynamics of ocean currents and air-sea interactions with particular emphasis on the El Niņo-Southern Oscillation.
Publications and Call for Papers
Cameron Devitt, S.E., J. R. Seavey, S. Claytor, T. Hoctor, M. Main, O. Mbuya, R. Noss, C. Rainyn. 2012: Florida Biodiversity Under a Changing Climate, Florida Climate Task Force.
[Available online at http://www.floridaclimate.org/whitepapers]
Schuur, E. A. G., and B. Abbott, 2011: Climate change: High risk of permafrost thaw. Nature, 480, 32-33, doi:10.1038/480032a
The 10th International Conference on Hydroscience and Engineering is now accepting 500-word abstracts. Abstracts are due March 1, 2012 and the conference is to be held in Orlando, Florida from November 4-7, 2012. For details on the conference and to submit your abstract, please visit http://www.iche2012.org/.
In August 2012, Advances in Meteorology will publish a Special Issue on "Climate Variability and Predictability at Various Time Scales". The Call for Papers for this Special Issue is at http://www.hindawi.com/journals/amet/si/281014/cfp/ and the deadline for submission is April 6, 2012. The Special Issue is open to both original research articles as well as review articles.
For further information, contact Engy Edward.
Other Events

Feb 14, 2012, 12 pm - 2 pm EST | PINEMAP (Pine Integrated Network: Education, Mitigation, and Adaptation) webinar | The biology, economics, and scale effects of carbon scoring woody biomass for energy
Coordinator: Robert Abt, Professor of Forestry, Department of Forestry and Environmental Resources, North Carolina State University
Feb 15-16, 2012 | 3rd UF Water Institute Symposium | Gainesville, FL
Mar 13-15, 2012 | NOAA's 10th Annual Climate Prediction Applications Science Workshop (CPASW) | Miami, FL
More upcoming events here.
Funding Opportunities
Employment Opportunities