Occuscreen sends warm wishes for a wonderful holiday season! We hope the information in this newsletter is helpful, and we look forward to working with you in the coming year.
Positive Results for Prescription Opiates Outranked only by Marijuana in Recent Quest Study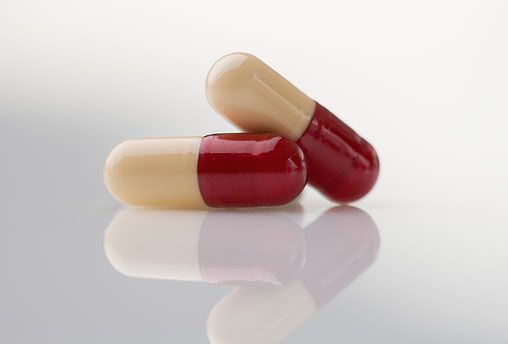 Quest Diagnostics, in a recent Drug Testing Index Report, published data showing that in the first half of 2011 positives for prescription opiates (hyrdrocodone and oxycodone) were outranked only by marijuana.
Random and post-accident testing detected even higher positive rates for prescription opiates than pre-employment.
What does this mean for you?
Employers should include synthetic opiates in their drug panel. A standard 5 or 8-panel test which includes opiates, will not test for synthetic opiates such as oxycodone and hydrocodone. The specific panels must be added.
Clear policies around these drugs should be developed and communicated to your employees, especially for safety-sensitive positions. Use of these prescriptions, whether legally prescribed or not, could affect the employees ability to work.
Consider random testing (especially in a safety-sensitive environment) and add post-accident and cause testing if you have not done so already.
Use a Medical Review Officer to confirm positive results, making sure the substance has been legally prescribed to the employee, and is being used appropriately.
Please contact Occuscreen to add Synthetic Opiates to your drug panel. 888-833-5304 or [email protected]
Consent Based SSN Verification Now Available!
Occuscreen is now offering the CBSV (Consent Based SSN Verification) product for all clients.  The CBSV is an additional tool which can be used for the identity verification on a background screen. 
Currently, Occuscreen provides a Social Security Trace (aka Person Search), which pulls the names and addresses attached to a social through 300+ database sources. This is a great tool to use in choosing counties to run for the Misdemeanor and Felony portion of the background, and for discovering other names that the applicant has used. However, it is still missing an important link, which employers formerly had to verify on their own.
An applicant's name could be tied to a social security number, but it does not necessarily mean the number actually belongs to the applicant. Before this product became available, employers would call into the SSA directly to verify this information, however it was only to be done on a post-offer basis. The CBSV now allows a direct relationship with the SSA for pre-hire and post-offer cases. It will take the applicant information and match it against the SSA Master File of Social Security Numbers, to produce an instant "yes" or "no" response as to the matching status. 
The matching elements are as follows:
Social Security Number
Name
Date of Birth
Gender Code (if available)
If applicable, the Death Indicator with report, notating that the SSN holder is deceased.
If you are interested in this product or have any additional questions, please contact the sales department at Occuscreen, LLC.
888-833-5304 or [email protected]
When & How to Utilize a Last Chance Agreement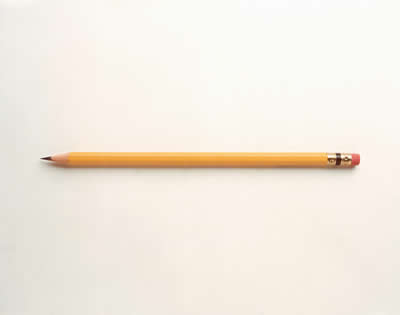 By Kira Barsotti, Human Resources Consultant, AmeriBen/IEC Group (reprinted with permission)

Every quarter, the AmeriBen/IEC Group's HR Consultants conduct a course on the basic principles of management, with one of the core topics covering the discipline process and termination of employees. While some managers understand the differences between coaching, warnings, and formal write-ups, most have never utilized, nor heard of a last chance agreement.

In lieu of terminating an employee for serious violations of company policies, procedures and rules, or for other inappropriate behavior or conduct, a company may provide a last chance agreement (LCA). This agreement will provide the employee a final opportunity to continue their employment. The idea of an LCA is to put an employee on notice that failure to abide by a certain set of employment conditions will result in disciplinary action. And most typically, violation of an LCA will result in termination.

One of the most common reasons for a company to enter into a last chance agreement is when an employee has a substance abuse problem that has resulted in performance issues or violation of one or more policies and the employee decides to seek treatment.

Employers drafting an LCA for an employee due to substance abuse issues should take into consideration the Americans with Disabilities Act (ADA). The ADA prohibits discrimination against qualified employees with disabilities. While the current use of illegal drugs is not a disability, alcoholism and drug addiction can be disabilities under the ADA. Properly drafted, last chance agreements do not violate the ADA. However, employers should not require an employee to sign an LCA simply based upon the employee's status as a recovering addict.
By having an employee sign a last chance agreement, the worker agrees to the following:
To enter a rehabilitation program
To allow the company to monitor his or her rehab plan for success
To return to work after successfully completing the rehab program and following the requirements set by his or her rehab counselor or the company's substance abuse policy
To understand that any future misconduct (e.g. a positive drug test) will result in immediate termination.
In addition, a last chance agreement should generally include the following content:
A description of the violation or reason for the agreement.
Any specific disciplinary measures of the agreement. For instance, "The employee will be suspended from work without pay for five (5) working days."
A statement outlining that the employee has received a written disciplinary notice (dated) regarding the violation or reason for the agreement.
The company's expectations, an improvement plan and a time period for improvement.
A statement explaining that the employee understands the agreement is [his/her] last chance to remain employed at the company, and failure to make improvement or recurrence of inappropriate behavior or conduct within the specified time period as described in the warning period will result in immediate termination.
A sentence stating that the employee understands the company is an at-will employer (if applicable), and the employee agrees to comply with all company policies, practices and procedures and understands that the agreement in no way prevents the employer from taking disciplinary action, including termination, for violations.
For more information on last chance agreements, please contact the Resource Center at [email protected].

Please let us know if there are questions or areas of interest you would like us to address in future newsletters, or if you are interested in partnering for employment screening.
Sincerely,


Pamela Mack
Occuscreen
888-833-5304

The Occuscreen staff wants to take a moment to thank our clients, not only for their business, but especially for their referrals.
Our business has grown tremendously in the past years through referrals!  We appreciate you spreading the word, and trusting us with your friends and colleagues. 
A huge thank you from all of us, and best wishes for a wonderful holiday season!