Welcome, Summer! Our Summer Newsletter is here to bring you up-to-date on some recently legislation, and interesting information.
Please let us know if there is information that would be helpful for you in the future
Marijuana in the Office
By Jennifer Paauwe-Riffe, SPHR, Senior Human Resources Consultant - Ameriben/IEC Group

The medicinal use of marijuana has a history of several thousand years. Marijuana is heralded to relieve severe pain, ease anxiety and assist in getting to sleep. Medical marijuana interestingly enough, was sold legally in the United States for years by major pharmaceutical companies before being made illegal.

Of the fifty states that have medical marijuana laws, currently thirteen of them, Alaska, California, Colorado, Hawaii, Maine, Michigan, Montana, Nevada, New Mexico, Oregon, Rhode Island, Vermont and Washington have legally authorized the medicinal use of marijuana and it's dispensaries within their state borders. Under current federal law however, the use, sale or possession of marijuana, whether medically prescribed or not, is still unlawful and carries significant criminal penalties.

States in which the use of medical marijuana is legal, have experienced a sudden surge in new business applications for the opening of marijuana dispensaries and clinics. Dispensaries provide safe access and sale of marijuana to patients who have received a written recommendation for its use by a licensed physician. Clinics have also become more prevalent in these states, allowing patients who meet the criteria to get a medical Marijuana card. Most of these marijuana dispensaries and clinics are in full compliance with local and state regulations which offers a greater challenge in managing the employment aspects of medical Marijuana.

The Oregon Supreme Court ruling released recently was a step forward for Oregon employers as the opinion reverses the decision of the Bureau of Labor, which had required employers to accommodate medical marijuana users. Although this ruling is helpful to employers, there are still many questions and additional information will depend on future applications.

Going forward, the best practice for employers in states that allow for medical Marijuana is having a policy that clearly outlines company work rules and practices. Although states may provide for medicinal use of Marijuana, the company's position on controlled substances; regardless of prescription, will continue to be an employer's best course of action.

Fake Urine Causing Real Drug Screen Challenges
Personally, I find it hard to believe, but it's unfortunately true. Fake urine is causing problems with drug testing, particularly in the construction industry.

Just last week The Oregonian published an article called on this topic. (You can read the entire article here
http://www.oregonlive.com/health/index.ssf/2010/06/finding_fake_urine
_a_real_chal.html).
The point of the article was that lots of people are using synthetic urine, bought online or at smoke shops. They most often contain the fake sample somewhere on their body to sneak it in at body temperature, and surreptitiously fill the specimen cup. "But we have witnessed collections!" you say? See the related article on The Whizzinator prosthetic below.
So why can't labs tell if urine is fake or real? Well, in most cases they can, but it is a complex process to not just suspect urine isn't real (because of color, scent, etc) but to prove it. To make things worse, each time the labs add a specific chemical to the test to confirm the urine isn't fake, the fake urine manufacturers just add that chemical to the sample, leaving the labs scrambling for a new substance to test for proof that the urine is real, and human.
So, what is an employer to do?
Here are a few suggestions:
1) Use a SAMHSA certified lab. You want the laboratory to be as up-to-date as possible, and keeping up with the current changes and challenges. Trying a different lab than you have been using could get you different results.
2) Don't use instant test cups. That is going to be your least likely way of catching fake urine.
3) Try switching to a lab-analyzed (not instant) oral fluids test such as Intercept by Orasure. This is an onsite witnessed collection of saliva, and extremely difficult to adulterate. You won't get substitutions or dilute specimens with oral fluids. For more information on this product, here is a link.
Intercept Information
There are always going to be some employees that will do anything to pass a drug screen, besides avoiding drugs. To keep your organization safe and drug-free, you might have to make some changes in your drug screening practices.
Whizzinator Creator Goes to Jail
A California man who spent nearly six years in prison for a 1980s marijuana-trafficking conviction was sentenced to six months in federal prison for running a company that sold a male prosthetic called the Whizzinator that helped men cheat on drug tests. This prosthetic device was used for passing an 'observed' DOT drug screen.
Gerald W. Wills, 67, of Los Angeles, sold the device, along with a synthetic urine.

He and his partner pleaded guilty in 2008 to conspiracy to sell drug paraphernalia and conspiracy to defraud the United States, because the products were specifically marketed to beat federal drug tests.

"I fully understand I was a criminal and took full responsibility for my actions," Catalano told the court. He said he panicked in September 2008 when a Metrolink commuter train crashed head-on into a freight train in Chatworth, California, killing 25 people, realizing the train's engineer may have used his products to pass the DOT test. "I'm more sorry for my actions than I could ever say."
Drugs, however, were not a factor in the crash. Instead the engineer was distracted by text messaging.

I know in our office, we frequently made fun of the Whizzinator, and couldn't believe such a product existed. We are all happy that there were consequences, and the seriousness of illegally passing a drug test have been brought to light by this case.
Did you know that Occuscreen takes American Express, Discover Card, Visa, Mastercard and check-by-phone to pay invoices?
You can even sign a credit card authorization form and have your invoices paid automatically by the credit card of your choice. Of course, mailing a check is always acceptable. We want to give our customers the option that is most convenient for them!
Sincerely,

Pamela Mack
Occuscreen

888-833-5304
Legal Updates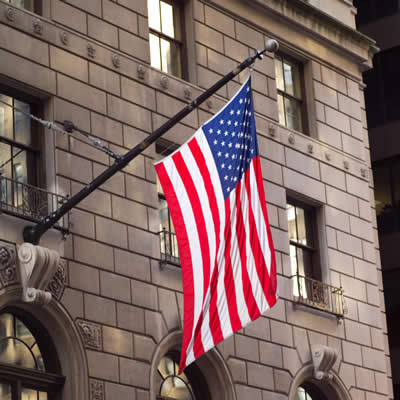 CALIFORNIA:
A California appeals court ruled that, under the First Amendment, an employment-screening service could access the state's database of registered sex offenders (Megan's Law website)and pass that information on to its clients. The law establishing the website prohibits the use of the posted information for purposes related to employment.
OREGON:
On March 29, 2010, Oregon Governor Kulongoski signed legislation (SB
1045) that specifically prohibits employers from using credit history in
making hiring, discharge, promotion, and compensation decisions unless
the applicant or employee is given advanced written notice and the
credit history is substantially related to the position sought. The
legislation provides additional exceptions for financial institutions
and public safety offices.
On April 14th, the Oregon Supreme Court conclusively ruled that employers are not required to accommodate the use of medical marijuana in the workplace, ending years of confusion on this issue.
The Oregon Supreme Court, on appeal, reversed the decisions of the trial judge and the Court of Appeals, and reversed the Oregon Court of Appeals' decision in Washburn. (A prior Oregon Court of Appeals case - Washburn Vs. Columbia Forest Products - had held that employers do have a duty to accommodate the use of medical marijuana by a disabled employee. )
The Supreme Court held that employers do not have to accommodate employees' use of illegal drugs. Because marijuana-medical or otherwise-is illegal under federal law, employers are not required to accommodate its use under any circumstance.