At Occuscreen, we want to be your partner in employment screening, not just provide a service. In that effort, we want our newsletter to provide helpful and relevant information to you. If you have suggestions for topics, or comments on the information we are providing, please send an email to
pamelam@occuscreen.com
.
Thank you!
Partner Case Study: Random Drug Testing Effectiveness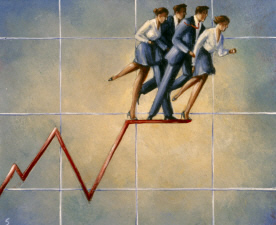 Is random drug testing of employees effective? Our drug screening partner, Quest Diagnostics can confirm that it is.

In a recent case study, Quest Diagnostics found that random drug testing programs do appear to deter drug use in the workplace.

Quest explains it this way on their website: "In the federally mandated safety-sensitive workforce, where employees expect random drug testing, the drug positivity rate is far lower than the rate of positivity among job applicants in that same workforce. However, in the general workforce, where employees are far less likely to expect random drug testing, the drug use positivity rate is dramatically higher than that of job applicants."

According to Barry Sample, Ph.D., Director of Science and Technology for Quest Diagnostics' Employer Solutions Division, "Pre-employment drug testing is an important frontline filter to help ensure a drug-free workforce. However, we see a more complex story when these rates are compared to the general workforce, where employees are far less likely to expect random drug testing. Here, the random urine test positivity rate is 47 percent higher than the pre-employment urine test positivity rate."

The study went on to say that positive levels in a safety-sensitive environment, where workers expect to be randomly tested, are 18% lower than pre-employment rates. However, in the general workplace, where random testing is not as common, positivity rates were 47% higher. Therefore employees who know they are going to be tested randomly, are much less likely to use and test positive.

The lesson? Drug screen before hiring, and then employ a random screening program if appropriate to keep your workplace drug free.

Please contact us if you would like to discuss implementing a random screening process in your organization. 888-833-5304
How the Economy Can Affect Your Results Turn-around Times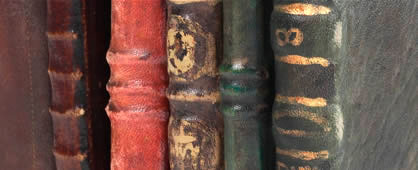 2009 was tough on employers, there is no doubt about that. One thing to remember, courthouses are employers also. And this can affect the turn-around times on your background check results.
Several of the county courthouses in states nationwide have implemented furlough days or half-days. In fact, in California all courts in the state are on furlough the third Wednesday of every month. This will delay results by one day at least, if you are ordering searches that week.
Besides furloughs, courts are often under-staffed, due to cost-cutting measures. Since County Criminal Court Record Checks involve a physical visit by a researcher to the courthouse, and the assistance of a court clerk to pull records, this can also affect turn-around times.
If you are experiencing delays in your County Record Check results, please don't hesitate to contact us so we can let you know if there is a delay at any of the courts involved in the search.
888-833-5304
Hotline Topic Question
Question: Can an employer require an employee to sign an employee handbook acknowledgment?

Answer: An employer cannot force an employee to sign a handbook acknowledgment. However, an employer does have some options when an employee refuses to sign a handbook acknowledgment. One option is to have the employee write, "I refuse to sign the acknowledgment" or have a company representative write, "employee refuse to sign acknowledgment". Should a legal issue arise; the employer will be able to prove that the employee was made aware of the policy and prove the employee refused to sign the acknowledgment.

Hotline Topic compliments of Ameriben/IEC Group
www.iecgroup.com
If you are interested in talking to us about Criminal Background Checks and Drug Screening, please contact us at:
888-833-5304
Sincerely,


Pamela Mack
Occuscreen
Employment Credit Checks? No easy answers...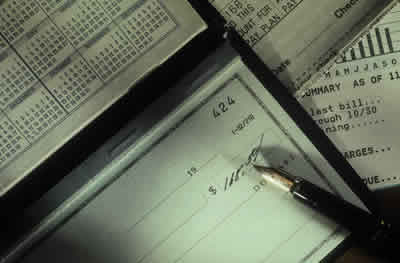 You may have heard that Congress is considering blocking employer access to credit report data. Many feel that denying employment due to credit problems, when the candidate is otherwise qualified, is unfair, particularly on the heels of a recession.
On the other hand, hiring without due diligence can place you in danger of a negligent hiring lawsuit. Plus, employers often need help in making a decision when they are on the fence about someone, or when they have a number of qualified candidates. And in some cases, this particular information might be very helpful.
However, there remains a lot of ambivalence nationwide regarding credit reports for employment screening. In fact, California tried to pass a law in October, 2009 to severely limit credit checks by employers, but the governor vetoed it in the end.
So, what does an employer do? The best advice at this point, (from our general counsel - Tamsen Leachman of Dunn Carney, Portland) is this:
If you are running a credit check, make sure the position you are hiring for has job duties directly related to finances, cash-handling or access to cash, accounts or credit and that you have a valid, job-related reason for the check.
There will certainly be updates as Congress makes a decision. Please check with us if you have questions. 888-833-5304 or
pamelam@occuscreen.com