We are lucky to have our "Ask an Expert" attorney, Tamsen Leachman write a guest article for this months newsletter. We hope you enjoy it and learn a lot.
The Staff of Occuscreen wishes you a happy holiday season!
Outing the Elephant - Are You Ignoring the Bully in Your Workplace?
Bullying in the workplace is a common and misunderstood problem. In a 2007 survey, half of the employees interviewed said they had heard someone scream at a co-worker during work. 
Almost one-third acknowledged that they have, after an upsetting situation at work, told someone that they wanted to do something awful to a boss or co-worker.
Workplace bullying seems to be on the rise, and now occurs 4,300 times more often than workplace homicide, and up to three times more often than unlawful harassment, discrimination, and retaliation, combined.
More often than not, the bully turns out to be female ... and educated. This means that certain work environments are statistically more vulnerable. 
Despite its frequency, workplace bullying is often ignored or not effectively resolved. When complaints are raised, the complaining employee (target) may be told a variety of unsettling things such as - 'you need a thicker skin,' or 'it's just a personality clash.' Not surprisingly, employees who hear these messages often leave the organization, find a way to avoid the bully, or simply remain quiet and internalize their pain and frustration. The bottom line impact of bullying is, therefore, real and significant because it decreases morale, productivity, and retention of talented employees who can go elsewhere.

Bullying presents many challenges for employers, not the least of which is trying to define what it is and what it is not.  Because there is not yet a statute prohibiting bullying, the initial problem is deciding how much and what type of bad behavior will be prohibited, particularly when the bully is a valued and highly productive employee. The trend for employers taking on this issue is to look at the bigger picture and make it clear that: (1) bullying is not acceptable; (2) concerns should be raised; and (3) the company will try to find a workable and effective solution. Policy language in these companies tends to focus on the core values of the organization, such as respect, and translates this value into an expectation regarding behavior, i.e., respectful engagement, that has consequences when not followed.
Much like the early days of sexual harassment, employee behavior does not change until the organizational culture does. Hopefully businesses have learned from their experiences of trying to drive cultural changes through legislative mandates. The better path is the organic one - identifying the company's core value that is undermined by bullying, then structuring a plan to talk about and address bullying behavior through holding employees accountable to act according to that core value.
Tamsen Leachman
Dunn Carney
(503) 417-5513
[email protected]
Substance Abuse in Workers: How Does it Affect Your Business?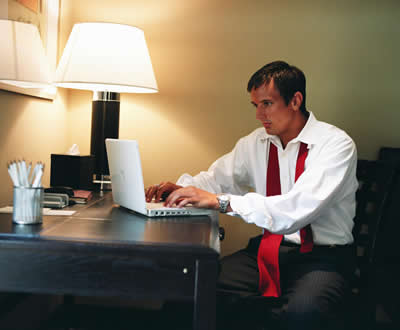 According to the Substance Abuse and Mental Health Services Administration:

77% of illegal drug users are employed. Are you employing them? If so, what does this mean for you?
Employing drug users simply costs employers money. In fact, alcohol abuse costs U.S employers roughly $81 billion in lost productivity per year.
Clearly, employing substance abusers costs employers money, but where are these drug users working?

Surprise: Small businesses!
Employee alcohol and drug use is twice as prevalent in small business as in larger ones! Unfortunately, owning a small business and knowing your individual employees does not protect you.

Jobs with the highest rate of illicit drug use:
Food preparation workers, waiters, waitresses, bartenders, other service occupation workers, construction workers, and workers in transportation and materials moving

If you would like to discuss options for drug testing programs for your organization, please call us at 888-833-5304.
Case Study on Databases: Can You Rely on a Database Search Alone?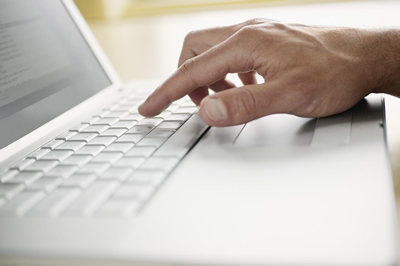 Ever wonder why Occuscreen always recommends using the National Criminal Database as a supplement to your County Record Checks, but never as a stand-alone? Here is a case study that can help you see how important the county checks are!
(This information is from BRB Publications, Inc.)

"An October 2008 study conducted by Imperative reveals the dangerous shortcomings in the Texas DPS' Computerized Criminal History database.

We searched DPS' records for 562 known criminal cases that ended in criminal convictions or deferred adjudication agreements. DPS was missing 36% of the criminal records used in our sample. These offenses ranged from simple theft by check convictions to capital murder.

This study reveals that organizations who rely on Texas DPS' data, or so-called national databases based on the data, have a one in three chance of missing serious criminal convictions."

This study was not meant to discount the Texas Database, but to make the case that databases are, by their very nature, not comprehensive. Databases are repositories for records, but there are no regulations on how often they must be updated, or even requirements that every county participate.

Employers should run County Courthouse Criminal Record Checks on all counties of residence for the last 7 years(or more depending on state regulations). Use the National Criminal Database as a cross-reference, and a chance to capture out-of-county records.
Sincerely,

Pamela Mack
Occuscreen

888-833-5304
Occuscreen Services
Occuscreen offers a variety of screening solutions to meet your needs, including:
Drug Screening
Urine
Oral Fluids
Hair Follicle
Criminal Background Checks
County Court Records
Social Security Trace
National Criminal Database
Motor Vehicle Records
Credit Reports
Employment Verifications
Education Verifications
many other services
Please contact us if we can help you.
888-833-5304