Happy Fall!
We wanted to get in touch and let you know about some changes in accessing our web results site, plus some helpful info about Non-negative (or positive) drug screen results.
We hope you will let us know what else you might like to read about. Just email me at
pamelam@occuscreen.com
with suggestions.
Website Update From Emily!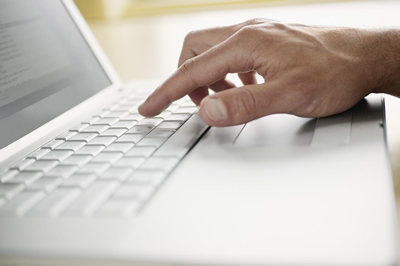 Occuscreen has now provided links from the Occuscreen homepage to access the secure website for orders and results. Links can be found on the upper right hand side of the website:
www.occuscreen.com
.
For clients in need of reports prior to July 2009, simply click the "Results prior to July 2009" link, and it will take you to the appropriate log-in page.
For all new orders and reports from July 2009 on, click the "Occuscreen 2.0" link, which will take you to the log-in page to access reports/place orders.
If you have any questions, please contact Occuscreen Customer Service at 888-833-5304.
Warm regards,
Emily


NHRMA Conference - We'll be there! Booth 223
If you are located in the Pacific Northwest, and are planning to attend the NHRMA conference in Portland on September 30th -October 2nd, come see us at Booth #23.
We'll be exhibiting, sponsoring, and our "Ask the Expert" Attorney, Tamsen Leachman, and I will be speaking on "How to hire Dr. Jeckyll, and what to do if Mr. Hyde shows up!"
We hope you'll come by so we can meet you in person.
Non-Negative Drug Screen Results?
Your Applicant's Drug Screen Results are in... Now What Do You Do?
If you are an employer and have a drug screening program, you will eventually get a non-negative drug screen result. What will you do?

Let's look at some possible non-negative results, so that you can plan ahead on how to handle them.

Positive - Illegal Drug or Prescription Drug - Many employers will initially handle an illegal or legal positive result in exactly the same way. Often the result is sent through the Medical Review process. If this is the case, a Medical Review Officer (MRO) will contact the applicant, let them know about the positive result and ask them for a valid prescription. If they can provide a valid prescription, the test is given a negative result. If they cannot, the positive result holds. Some employers perform this process on their own, although many feel the cost of the MRO is well worth the increased legal defensibility, as well as the relief from being taken out of the middle of the situation.
Dilute Specimen - If you are doing urine drug screening, a dilute result means there was too much water in the urine to confirm the result. Why was there too much water? Well, it could be a number of reasons. The applicant drank a lot of water because they are very active, or it was a hot day, or they were trying flush their system clear of drugs. Or perhaps they just retain a lot of water naturally. You can't be sure.
To further confuse the issue, there are two types of Dilute Results:
Dilute-Negative means that the sample was diluted, but no drugs presented themselves.
Dilute-Positive means that there was a positive result, but the laboratory could not confirm it because of the amount of water in the urine.
What to do? Well, first, you should prepare for this in advance, and include it in your policies and procedures. Employers can decide how to handle this situation, if they are not regulated by the Department of Transportation. An example of a procedure would be as follows:

Dilute-Negative = Retest within 24 hours.
Second Dilute-Negative = Failed test.
Dilute-Positive = Treat as a Positive and send to MRO.

However, it is up to your organization to make your policy. Just make this decision before you have to deal with it.
How do you prevent Dilute Specimens (low creatinine levels)?
There are two things that would help you in preventing dilute specimen drug screen results if this has become an issue for your organization:
1) Give the applicant instructions. Before you send them off to the lab, provide your applicants with specific written instructions, such as: "Please refrain from drinking large quantities of liquid, including water before your test." You could even warn them that a dilute result may be considered a fail.
2) Switch to Oral Fluids drug screening. If instructions do not reduce your Dilute Specimen Results problem, you may want to switch to oral fluids testing. Make sure you are getting lab analyzed results, though, not using an instant product. Dilute specimens are not an issue with saliva, nor are adulterated results or temperature problems.
Other Non-Negative Results
The following are some other potential non-negative results and suggestions for procedure.
Temperature Out of Range: It is suggested to re-test as soon as possible (within 24 hours).
Substituted: This is an adulterated substance and should be a failed test.
Invalid: This outcome is either highly dilute or substituted. It is not clear enough to tell either way. This would be a re-test for the applicant. Make sure to remind them about limiting the liquids.
Luckily, most drug screen results are negative. However, if you are prepared in advance to receive a drug screen that is non-negative, you can take immediate action to resolve the situation when possible.



Sincerely,


Pamela Mack
Occuscreen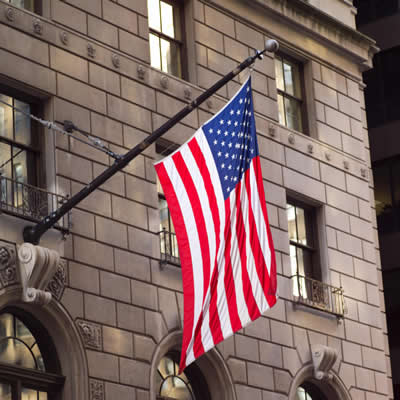 California Courts on Furlough!
California has attempted to help alleviate their budget crisis with court closures throughout the state. All state courts will have a furlough every third Wednesday of the month beginning this month.
These closures will cause some delays with County Criminal Records Results in California.
Below are the dates of the closures.

September 16, 2009
October 21, 2009
November 18, 2009
December 16, 2009
January 20, 2010
February 17, 2010
March 17, 2010
April 21, 2010
May 19, 2010
June 16, 2010

Please be aware of these dates when ordering searches and waiting for results.
Thank you!