We are so glad that so many of you enjoyed the first newsletter. We hope to give you lots of information that can help make employment screening the easy part of your job. Please note the article on the benefits of our new reporting website!We hope you will take advantage of all it offers for you.
Drug Testing: Hair Follicle, Urine or Oral Fluids? Which should you choose?
We know it can be confusing wondering which screening option best suits your needs. Here is some information on detection windows and best applications, to help you decide.
Hair Follicle Testing: This kind of testing is appropriate when you are looking for a pattern of abuse, rather than recent usage. It takes 7-10 days for drugs to get into the hair follicle, where they can be detected by testing. However, the detection window can then go back for 90 days. Hair follicle is a bit more expensive, but is an excellent method for discerning whether a potential employee is a drug abuser.
Urinalysis: Most commonly used for pre-employment testing, this test is cost-effective and simple but involves a collection site and chain of custody requirements to prevent adulteration. The detection window is about 24-72 hours, and can be much longer for marijuana if used regularly.
Oral Fluids: Because an oral fluids test provides you with results most similar to a blood test, this is your answer for post-accident, reasonable cause and random testing. (Non-DOT) An oral fluid test confirms the level of a drug or alcohol in the system at the time of the test. The detection window is immediate to about 24-48 hours back. Oral fluids are collected onsite, so it is also a good test for areas without nearby collection sites. There are no current adulteration methods, and there are no issues with dilute specimens or off-temperature results.

If you have questions about which type of testing is best suited for your needs, contact us at 888-833-5304.
A Word on the National Criminal Database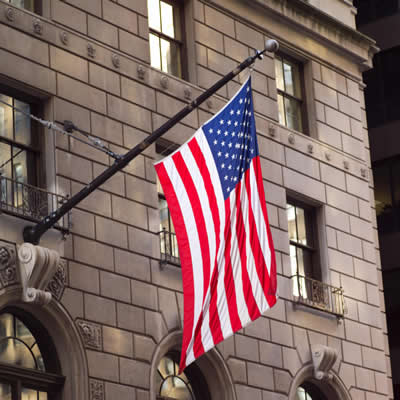 Let's face it, if the National Criminal Database was entirely comprehensive and up-to-date, those of us in the screening industry would be dancing. The databases are fast and inexpensive, but unfortunately... just not ok as a stand-alone screen. Why? Here are some thoughts you may want to consider.
1) A national criminal database is by nature a repository. It only includes records that have been deposited. Are all criminal records from all citizens deposited? No. Do you know when they were last updated? Have expunged records been removed? Are open warrants and misdemeanors deposited? Maybe.
2) The databases uses only name and birth date as identifiers. Is it possible that more than one John Doe was born on August 15th, 1964? How do you know you have the right one?
3) Every county and every state are not equally contributing to the database. Are you willing to hire or deny someone a job based on incomplete records?

The best way to get updated and comprehensive results on the correct person is to run county record checks on all counties for the last 7 years of residence. This means a researcher goes into the courthouse and pulls records. Is this a perfect system either? No. There are humans involved, so mistakes can happen. But it is the best option at present, and it is not expensive - especially compared to the cost of a bad hire.
My advice? Use both. They are a perfect complement to each other, and will get you the most thorough results available. You'll have current county records, but will also have the opportunity to capture convictions that might have happened outside of state or county of residence. The best of both worlds!
Benefits For You From Our New Results Site
Occuscreen introduces our new reporting site! Here are some things you should know, to get the most out of it.


More User-Friendly!

* Step-by-Step instruction for ordering reports
* Results will be saved on the website indefinitely
* Search for completed/pending reports by applicant first
name, last name, file number, or last four digits of the
social security number.
You have more control of how the site is managed!
* Add/delete users whenever you need to.
* Have as many users as needed at your organization.
* You have the ability to restrict or grant certain
permissions.
Paperless Disclosure Form!
* Email disclosure to applicant, and then
directly to the system for processing
Print forms directly from the site!
* Print Adverse Action letters and Consumer Reports with
just a click.

We hope you love our new site! If you have comments or questions about it, please email info@occuscreen.com or call 888-833-5304


Warm Regards,

Pamela Mack
Occuscreen
888-833-5304
Featured Article
Tamsen Leachman
Meet our Employment Law Expert!

Did you ever notice the icon on our website called "Ask an Expert"? Did you realize you really can ask the expert? Just click on the icon and you can email Tamsen Leachman, a Portland attorney specializing in employment law. She'll answer you directly!

Tamsen hails from Boise, Idaho, and now brings her expertise to Dunn, Carney, Allen, Higgins and Tongue, in Portland, OR, heading their Employment and Labor Law Team. We know you have lots of questions and sometimes just need a quick answer. Feel free to visit our site and ask!
Check out this website of one of our partners!
Ameriben/IEC Group