Lynda Katz Wilner, M.S., CCC-SLP is a corporate communication trainer and
a Speech and Language Pathologist.
She is the founder and director of Successfully Speaking, a woman-owned communication consulting firm, which specializes in professional speaking skills, foreign accent modification, and regional dialect reduction for native and non-native speakers.

Ms. Wilner developed and published
Medically Speaking: Accent Modification for the Medical Profession
,
The Medically Speaking Inventory: Assessment of Accented Speech
, and collaborated with Marjorie Feinstein-Whittaker in the development of
RULES, RULES To Go,
Medically Speaking RULES
,
Medically Speaking Idioms
,
RULES BY THE SOUND
, and
Boston RULES
. She trains individuals, groups, and trainers around the United States with her unique programs.
Follow us on Twitter
Follow Successfully Speaking on Twitter
Hello Colleagues and Friends,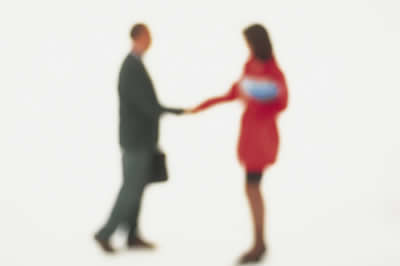 Is etiquette important for our business communication skills? I'm sure you already know the answer is YES! Check out this article that discusses its role in the workplace. Business Etiquette.
I welcome any feedback about this article. Feel free to Contact me.
Do Your Employees Need Help
With Communication Skills?
Successfully Speaking can come onsite or arrange a conference call/webinar to meet the needs of your organization. Call today for a free consultation.
The Power of Introverts in the Workplace
One of my colleagues, Mary Ann Kmetyk of Applied Performance Strategies, Inc., introduced me to an excellent book by Susan Cain called "
Quiet: The Power of Introverts in a World that Can't Stop Talking."
According to Mary Ann, "The book describes why we value extroversion over introversion, why introverts are more creative, how collaboration kills creativity and how leaders who are introverts motivate and encourage initiative in others. Cain helps us see how introverts such as Rosa Parks, Warren Buffet, Google co-founder Larry Page, and Apple co-founder Steve Wozniak challenged conventional thinking through their insights and actions."
Check out Susan Cain's TED Talk, The Power of Introverts
Our Vision
Successfully Speaking enables individuals from diverse backgrounds to achieve excellence in communication and maximize their professional success.
Warm regards,
Lynda
Lynda Katz Wilner, M.S.
Successfully Speaking
Telephone/Fax: 410.356.5666