Subscribe to Helmke Highlights
We can deliver Helmke Highlights right to your (e-)doorstep. Simply click here Join Our Mailing List
New Library Web Site
Helmke's re-designed and streamlined website migrated to a new platform over the summer.

At the center are the resources which highlight the library's academic program of information literacy and the support we can offer faculty, students and staff through print and electronic resources and finding tools.

Update your links to our new address (http://library.ipfw.edu) on your departmental Web sites, course guides, syllabi, Blackboard and other pointers.
IPFW Access to Research Literature Increased: Scopus and More
IPFW was included, for the first time, in a major contract for research resources negotiated by Purdue University Libraries. The contract with Elsevier, one of the world's largest journal publishers, provides full-text access to over 1,500 scholarly journals in the social sciences, sciences, technology, and medicine.
Included in the contract is a subscription to Scopus, the largest abstract and citation database of research literature in all fields including the sciences, social sciences, arts, and humanities. Scopus covers over 19,000 titles from more than 5,000 international publishers. The addition of Scopus augments the library's collection of over 100 scholarly, electronic databases.
The collaboration significantly increases the research resources available to IPFW's academic community; citizens of Indiana can also access these resources from public workstations located in the Helmke Library.
A training session with an Elsevier representative is scheduled for Thursday, Sept 13 from 3-4pm in Room 440 in the Library. Space is limited; please reserve a seat by contacting Amy Harrison at 260-481-6514 or harrisoa@ipfw.edu.
For more information about Scopus search capabilities and other research resources, contact Cheryl Truesdell, Dean of Helmke Library, at 260-481-6506, truesdel@ipfw.edu or ref@ipfw.edu.
Welcome Tent August 20 & 21!
It's time for Helmke Library's annual "Welcome Tent." The Tent will be set-up just outside the library entrance during the first two days of the fall semester. The Tent is a fun way for library staff to meet students and faculty and to share information about our amazing services and resources. Look for the library's Welcome Tent on Monday, August 20, from 1:30-3:30 p.m. and Tuesday, August 21, from 12:00-2:00 p.m. Stop by to meet a librarian, learn more about the library and take away library bookmarks, pens, campus maps, and energy-boosting candy.
The Remnant Trust Rotating Collection at IPFW
A rotating collection of fifty rare, original books and documents from The Remnant Trust on themes of The City, The Nation, and The World are on display in the Library through Spring 2014. The exhibit, sponsored by the IPFW College of Arts and Sciences' UC2, celebrates IPFW's fiftieth anniversary and its growth from a one-building local institution to a university with global connections. UC2 will be sponsoring a series of events throughout the academic year centered on the important themes and ideas raised by these books.
The collection is available for viewing during library hours. Faculty can make arrangements at least 24 hours in advance (contact Service Desk Manager, Joyce Saltsman) to reserve tables in the library for classes to examine and study the texts. Requests for other uses of the items in the collection should be addressed to Assistant Professor of History and UC2 Chair Jeff Malanson . Follow UC2 events and news at their Web site: http://ipfw.edu/uc2, on Twitter: http://twitter.com/uc2ipfw and http://www.facebook.com/uc2ipfw.
Apps-olutely
The move toward a paper-free academic environment is happening, but we're not there yet. Moving between paper and digital formats can be frustrating, even if you have scanners and printers standing by. This month, check out two apps that can help with the transition.
Turboscan turns your iPhone or iPad camera into a document scanner. The app auto-detects and aligns page edges when you take a picture, creating gorgeous PDFs with just a touch. In "SureScan 3x" mode you take three pictures of the document and the app combines them, eliminating awkward shadows. You can email scanned documents to yourself or others from within the app, or export them directly to Dropbox. Use this app to manage graded papers, to upload documents to Blackboard, or to sign and send important documents. Turboscan may not work as well on iPad 2 and early model iPhones, since their cameras do not have high resolution - but it will still function. The app costs $1.99 in the app store.
Moving from digital to print is easier - all you need is a printer. But what if you don't have a printer with AirPrint? AirPrint Activator is a free program that runs on your PC and makes all of your printers available to your iPad or iPhone. Follow the instructions at http://bit.ly/airprintactivator to download and install the free application. Whenever the program is running on your computer, all of your printers will show up on your Apple device. (Note: this program will NOT work on your IPFW computer due to network restrictions, but it will still be handy at home!) AirPrint Activator is also available for Mac. If you prefer to pay, Fingerprint is a $20 program for Windows that lets you print to Dropbox and Evernote as well as your own printers. Find it at http://collobos.com.
The Eagle:
Government Resources Discovery
Researching US Census data is like Alice falling down the rabbit hole: a near endless journey with little coherency (and maybe a touch of insanity) on the other end. Fortunately, the US Census Bureau Web site is easy to use and has a mobile app coming soon.
One particularly useful item is the Census Quickfacts tool, located in the left column of the homepage. Clicking the header or the "use the map" link takes you to a map of the U.S; jump directly to a state by selecting it from the dropdown menu. Once you've selected a state, the Quickfacts tool displays state and U.S. data for Population, Business, and Geography in side-by-side columns. Pull-down menus at the top of the results page allow users to select county- or city-level Quickfacts. Results can be easily downloaded into Excel. More detailed statistics are available through the "Browse Data Sets for..." link located at the top right of the columns. Data sets provide historical, current, and projected statistics for social, economic, and housing characteristics. The U.S. Census Quickfacts provides more than enough information to answer many statistical questions, without the need to fall headlong down the rabbit hole of discovery.
Happy searching!
Northeast Indiana Diversity Library (NIDL)
Located on the lower-level of the Helmke Library since the spring of 2011, the Northeast Indiana Diversity Library (NIDL) is the largest, free-lending public Gay, Lesbian, Bisexual, Transgender (GLBT) library in Indiana. In the past year, the NIDL circulating collection has grown to almost 6,000 fiction and nonfiction titles. In addition, the NIDL houses the oldest and one of the most extensive archive of local and regional GLBT periodicals, newsletters and organizational papers in Indiana. NIDL recently donated a van full of materials to fill in the collection gaps of the world-renowned Kinsey Institute for Research in Sex, Gender, and Reproduction.

Members of the NIDL are active in the NE Indiana community and promote the NIDL library and meeting space for local GLBT organizations at trade shows and fairs.

The NIDL is currently in need of student volunteers to work in the library and serve on the membership board. The Board also has openings for interested professionals.
The NIDL is open to the public Tuesday & Friday noon-3 p.m. and Sunday, Wednesday, and Thursday 7-10 p.m. and welcomes researchers interested in their archives. For further information, visit
www.nidl.info
or call 260-481-0783.
IPFW Goes Global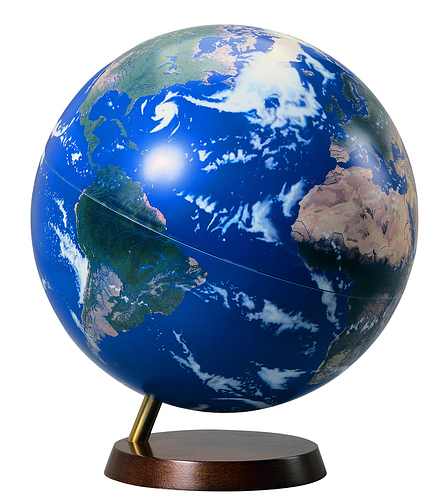 IPFW's student body is truly international. According to the Office of International Education, IPFW and the Library welcomed students from China, South Korea, Brazil, Spain, Germany, Norway, Bangladesh, India, Canada, Nigeria, Pakistan, France, Vietnam, Taiwan, Russia, Australia, Singapore, Ethiopia, Mexico, and Saudi Arabia at the orientation for new international students.