Library Calendar of Events
October 6, 2011
Lunch with a Historian, noon (RSVP required)
October 10, 2011
University Archive Consultant visit
October 10-11, 2011
Fall Break, Library Open Regular Hours
New Coordinator of Emerging Technologies
Beth Overhauser, Information Services and Instruction Librarian, has taken on the role of Coordinator of Emerging Technologies for the Helmke Library. She will administer the library's Facebook and other media sites, provide training and up-to-date information about LibGuides, manage the library's Google Analytics, update new resource content for the library's digital signage monitors, and facilitate new technology forums and discussions among librarians and library staff.
New Resources
E-Book collections added to IUCAT:
Asian Studies (30 titles)
Biblical Studies, Ancient Near East and Early Christianity (53 titles)
Classical Studies (25 titles)
European History and Culture
Language and Linguistics (13 titles)
Middle East and Islamic Studies (18 titles)
Religious Studies, Theology and Philosophy (27 titles)
Social Sciences (34 Titles)
In the News
Trends in Academic Libraries, 1998-2008
The American Library Association has just issued its ten-year study of trends in academic libraries. The Trends in Academic Libraries, 1998-2008 report is based upon National Center for Education Statistics gathered from biennial surveys of all degree-granting colleges and universities. The report concludes that "the impact of technology and maturation of the Internet as the conduit for information delivery has not reduced the need for library space but, in many respects, has increased that need." Even with increased virtual information services, up 52.4 percent from 1998, physical use of academic libraries rose during the 1998-2008 period. Helmke Library statistics confirm this pattern; e-services and e-resources have increased considerably, but so have physical visits to the library. This study confirms that academic libraries continue to provide valuable resources and services to their community.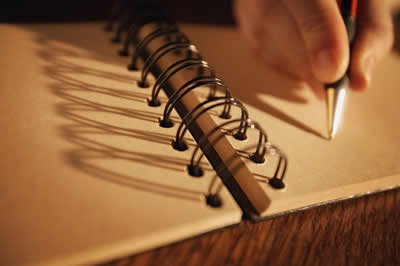 Writing Center Opens its Doors in Learning Commons
The Writing Center is officially open for business in the Learning Commons. On August 29th and 30th, a ribbon cutting and Open House were held in the Learning Commons on the second floor of the Library. Dr. George McClellan, Vice Chancellor for Student Affairs, and the staff of the Writing Center and Library are excited about the new partnership between the Writing Center and the Library. Students will be well served by the integrated services in critical thinking, information literacy, research, and writing.
Happy 40th Birthday WorldCat!
This month marks the 40th anniversary of the launch of WorldCat, the world's most comprehensive online catalog. In the last forty years, thousands of librarians and catalogers around the world have catalogued more than 1.7 billion items. "WorldCat represents the cooperative spirit at the heart of what makes libraries unique among cultural, educational, and civic services. It is a shared resource that is built and maintained by thousands of members for the good of all."
For IPFW faculty and students, WorldCat is the Amazon of the library world. With a simple search, users can identify and locate books, journals, audio-visual, and digital materials anywhere in the world and order items to be delivered to our campus through IPFW library's Document Delivery Service (DDS).WorldCat and IPFW's Document Delivery Service: another example of the library's Environment for Discovery. Services for Delivery.
Digitial Initiative News
The Third Annual Undergraduate Department of History Conference proceedings are now available on Opus: Research & Creativity at IPFW. Eleven students presented papers in four sessions: Church and Heresy in the Middle Ages, 20th Century Genocidal Practices, Heroes, Villains and Symbols, and the Creation of Culture in America. The Fourth Annual Undergraduate Department of History Conference will be held Saturday, April 21, 2012, in the IPFW Learning Commons.
Library People and Accomplishments
Florence Mugambi, Information Services and Instruction Librarian, will be spending the month of October in Ontulili, Kenya. Her research project, "Building Library Relationships in Ontulili: Towards an Effort To Establish a Community Library" has received IRB approval, a grant from InULA (Indiana University Librarians Association), an IPFW Grant-in-Aid of Research and travel and materials support from the Helmke Library. She will gather data from a sample of 120 children who attend five primary schools in the area to determine their reading opportunities and habits. She expects to use the results to launch her research program and further plans to develop a community library in the region.